Why the Al Nassr deal for Cristiano Ronaldo aside the money might affect his career negatively
When it comes to the entire world of soccer we have alot of talking point to discuss about and because of how busy I am lately I have been trying to catch up with all of them. We all knows that this year just started and it seems and looks like the numbers of things currently happening in the soccer ecosystem is growing into a much wider and better approach. I have been observing the different stories and the Cristiano Ronaldo own is one that also touches my heart. What I mean by that is that I might be interested in discussing about his move to his new found club Al Nassr. Because of how limited my post will be, we all should knows that not everything will I be able to cover but I will for sure love to make sure that I got such covered.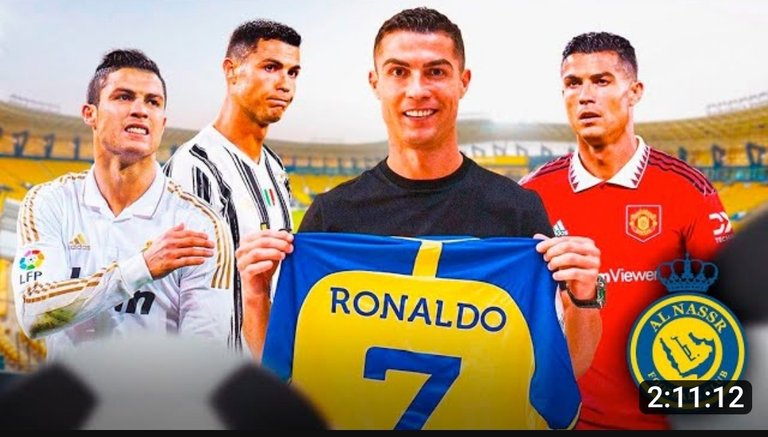 As for your information there is one thing that I knows about soccer and if you are not careful enough that might be the end of everything for you. Making moves from major league in search of money is good but we should knows that they are some certain moves that you will make and that will be the end of everything for you. We should knows that when it comes to soccer the money aspect is sweet but we should knows that just like what I have been hinting, the money aspect of it is not everything, that is why before making the move you should be very cautious of what you are about going into. Just like what I said, it is not about the money only, the more you go after the money at times, such money might not make you relevant. The message that I am trying to pass here is that some wealth makes you relevant while some at the end of it will creates irrelevance in you.
As per the above, if you noticed why I am saying this, you will see that I am talking about this simply because of Cristiano Ronaldo. I am so happy that he moved to where his health is. It is not as if he is being forced and another food thing about all this is that the deal to Saudi Arabia makes Cristiano Ronaldo the richest player in the world, this has proven to be something that you should be proud of no matter what. The good thing that I love about the deal is that to show that the team loves him they have to make sure that they broke a lot of things simply because of him. According to their rules it was stated that man and woman who are not married can't stay together, they have to make sure that they stop this law just for Cristiano Ronaldo and his wife. I was just wondering why on earth someone will have all those money and still chooses not to get married. Well, that is his personal business I must admit but truth be told, I know a lot of person who might be questioning Cristiano Ronaldo base on what I just hinted but above all, it is his personal business.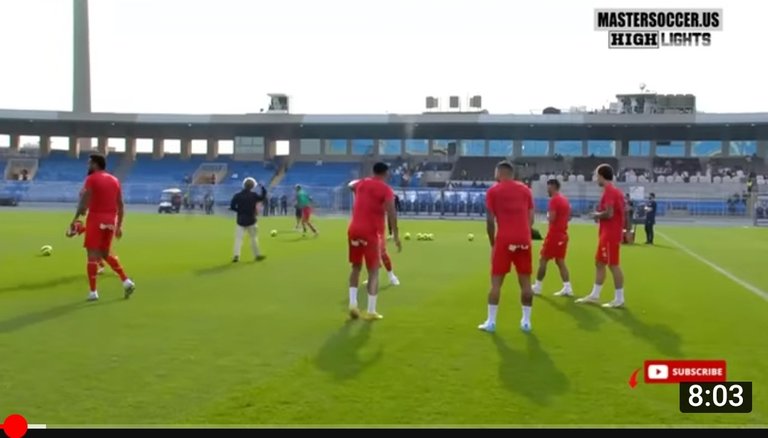 Despite that, people have been saying that with what we saw and with what happened between Cristiano Ronaldo and the Saudi Arabia law, we all can clearly see that it is good to be rich. This has shown we all that laws are simply made for the poor. If you are rich and certain laws or rules and regulations are made, such rules and regulations can simply be amended for your sake. This is what happened and what we simply saw as per the rules and regulations that was broken all simply because of one of the greatest player in the entire world to grace soccer has been signed to Al Nassr. Well, they surely knows what they are doing and I must admit that I am very happy for them. We all knows that it is never easy seeing a team like this spending so much money acquiring such a rare gem player. This signings shows that the Saudi Arabia teams are in money, it shows that the team is a very rich team and that is something wonderful I must admit.
Before I ended up this post all that I wanted to say is that Cristiano Ronaldo should knows that since he is out of Europe, goala there will be counted less and also competing against Lionel Messi will become more difficult. Another thing to make it worse is that as per airing his match play to those in the Europe continent, it might be difficult. This might sees people forgetting about him with time. There is this saying that stated that out of sight is out of mind, this is what will happened here.
Photos from YouTube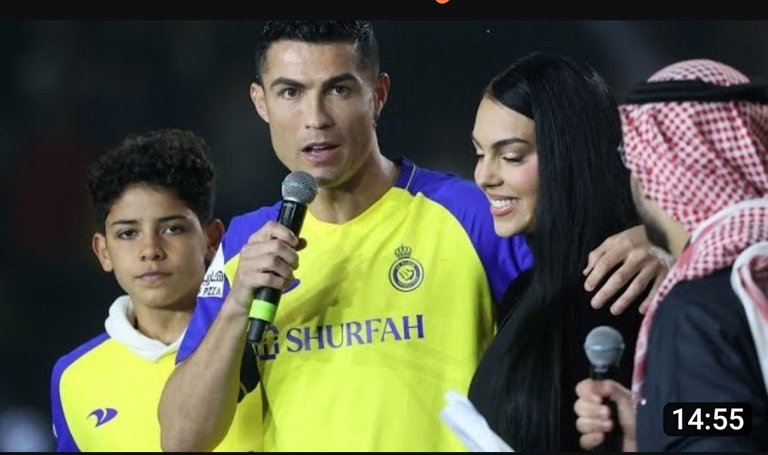 I will end the post here, I hope you love it but if you have anything else to say please air your view by commenting under this post.
Posted using SportsTalkSocial
---
---