The Long Awaited Number Selection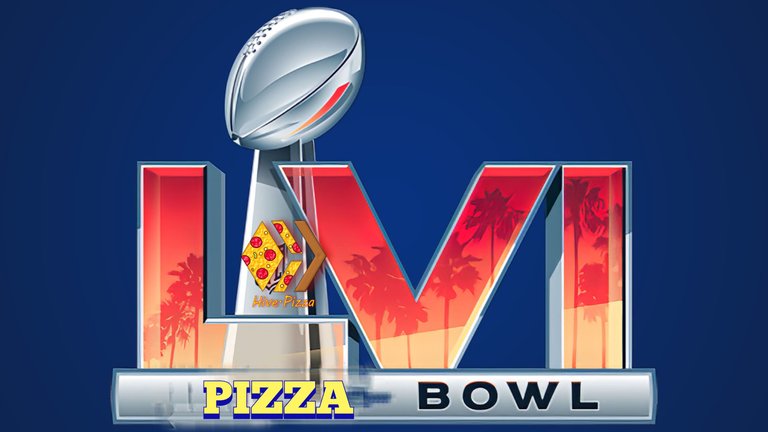 The boxes have all been filled up after @hivetrending jumped in and sniped the remaining 8 boxes right from under @thebeardflex's nose. Before I draw the numbers, here is the final filled boxes: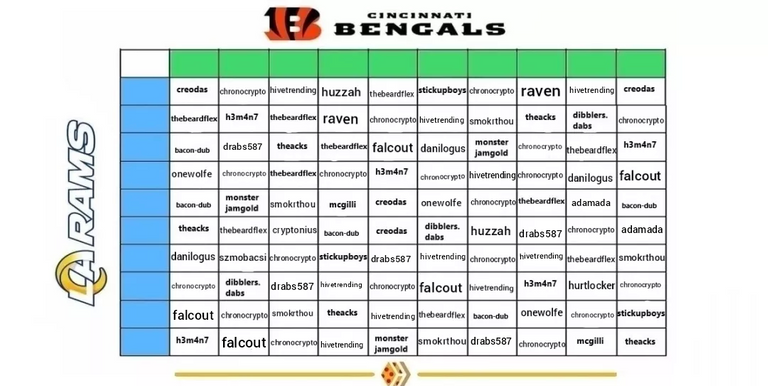 The Numbers
Without further ado, I present the number selection show. Using a random number generator, I set the minimum at 0 and the maximum at 9. I need 10 total numbers with no repeats. Before running the numbers I typed the team names into the link box so you that I can't switch the results to favor anyone and keep this as random and fair as possible.
Let's start with the Rams which is the left blue column:
Rams numbers from top to bottom are:
9-1-5-2-6-7-8-3-4-0
Now onto the Bengals which is the top green row:
The Bengals numbers going from left to right are:
1-5-4-3-6-8-7-9-2-0
The Final Boxes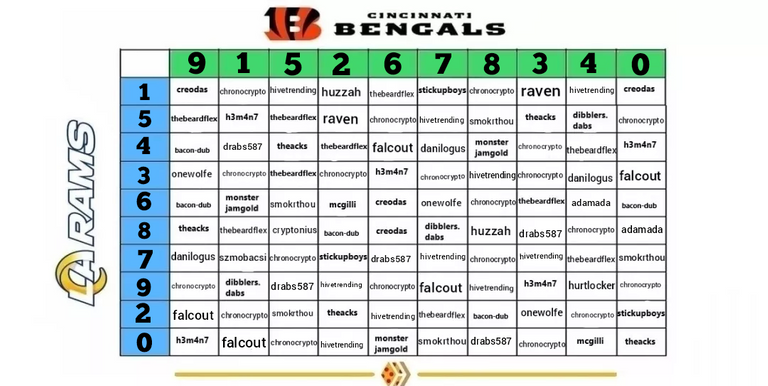 Best of luck to all those who entered! Keep an eye out for the results post and more importantly, your pizza winnings!
---
---