Is the Season over for Liverpool already?
Liverpool FC started the season on a very strong note such that they stayed top of the English Premier League table for the longest period so far. Although, they got knocked out from the Carabao Cup, in the English FA Cup, they progressed till the 3rd and they as well qualified to the round of 16 in the UEFA Champions League. That was a good and strong beginning if you ask me; I wish they maintained that momentum and energy.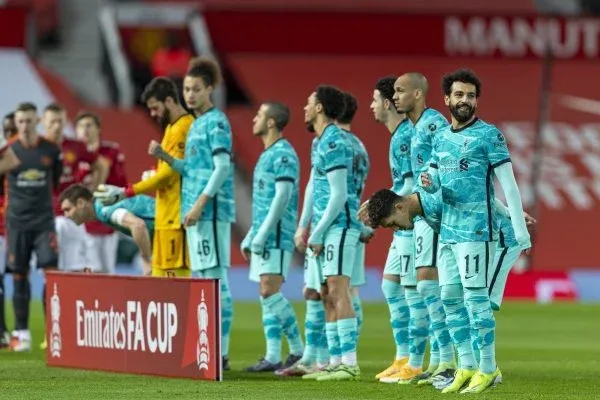 source
---
However, things began to take a new leaf when the Liverpool FC squad were being faced with injury problems. A good number of the first team players got serious injuries that got them out of action for a good number of critical matches. They likes of Virgil van Dijk, Joe GomeZ and Diego Jota is yet to even recover fully. These injury problems brought about a destabilization in the squad and then we started seeing some poor performances and deliveries in the team.
The Reds back line became most affected and it became easy to be penetrated by opponents. They attack line wasn't so strong anymore and goals scored saw a reduction. As a result, Liverpool were knocked out of the Carabao Cup and gradually, they slided down from the English Premier League top speed to number four currently. Also, Liverpool FC have played about five Premier League games in a row without winning; losing two games (Southampton and Burnley) and having a tie in the rest. Quite disappointing and frustrating!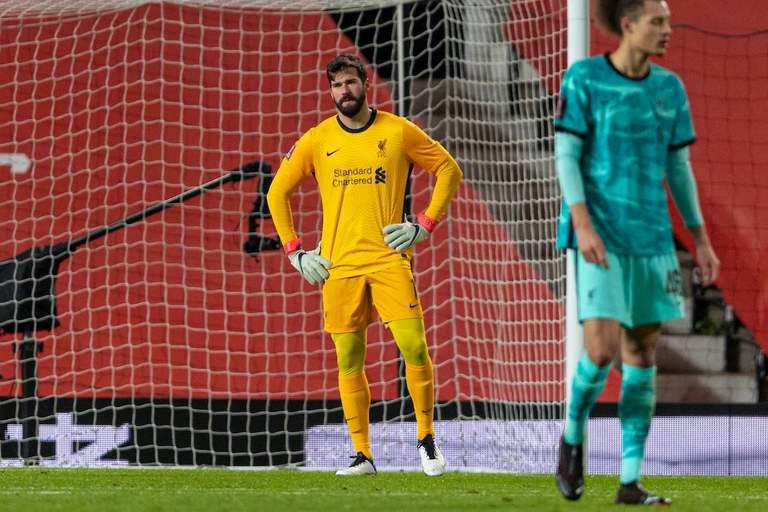 source
---
The loss to Burnley was one that really broke the Carmel's back because it was unexpected and it broke the Reds' home unbeaten run. Liverpool played 68 games at Anfield in the Premier League without conceding a defeat not until the game against Burnley. Sequel to this, Liverpool's unlucky days continued as they lost to Manchester United at Old Trafford by three goals to two. This loss got them eliminated from the English FA Cup - another sad one.
---
These recent results and performances by Liverpool have caused many to say that the season is over for Jurgen Klopp's men but I choose to believe otherwise. Yeah! Liverpool are performing badly of recent but it's normal for a team to lose form. Liverpool still have the Premier League and Champions League to battle for. The Premier League is still very open for any team to win so, it's too early to conclude. Similarly, the Champions League is still up for grabs.
Jurgen Klopp just needs to get the boys mentally sound and strong as well as fix the lapses in the squad. Also, he has to learn to manage substitution pressure especially when the team is losing. We see how the substitution he made against Manchester United killed the game (Thiago for Shaqiri and Original for Firmino).
In conclusion, bad days will always come for a team but the earlier they wake up the better. I still believe in the men on Red and I'm certain they'll grab a trophy this season. We are LIVERPOOL and We Never Walk Alone! Liverpool will be taking on Tottenham Hotspur in their next Premier League game. Let's hope they win this time!
Up REDS!
---
---