Good training today
As always, on Thursdays I do the quality training of the week.
Today I wanted to do speed reps with dynamic recovery in between, so I opted to do 300m reps and a 200m jog recovery along the 500m long dirt track that surrounds the running track.
The truth is that it seems that summer has returned here, at noon we were already at 24 degrees again with a spooky sun, so I didn't want to demand too much of myself yet, but the sensations have been great.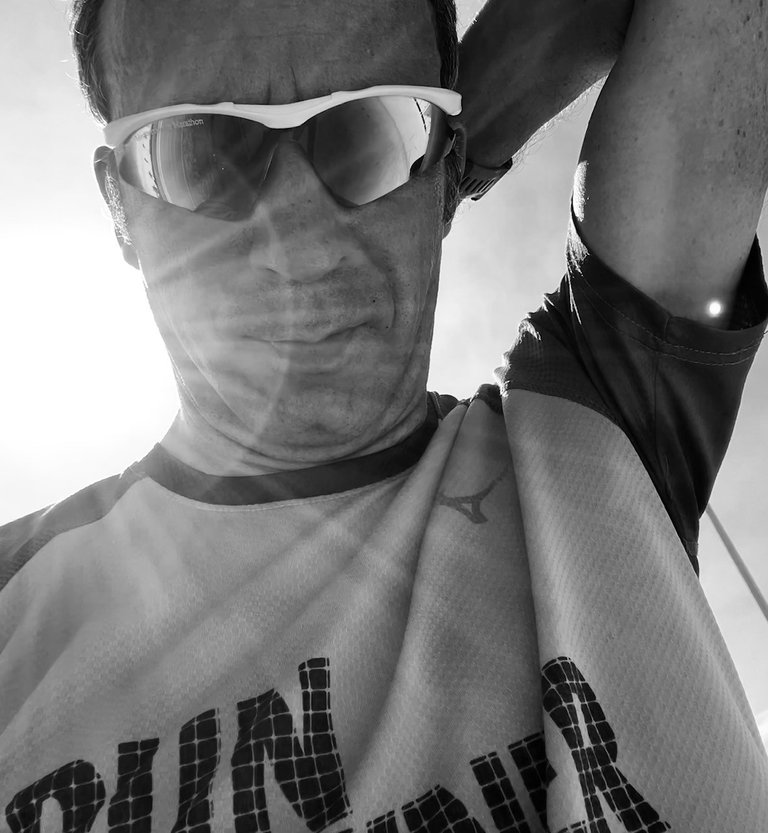 The first 7 repetitions of 300m I have done from slowest to fastest, starting at 1'11" the first and finishing the seventh at 1'05"...
Later I decided to change the pavement and do the last 3 repetitions on the blue rubber of the athletics track, maintaining the same effort and recovering only 100m by jogging.
These last three repetitions have been faster, in fact, normally, for the same level of effort, on the athletics track you tend to have a faster pace, 1"/km at least.
I have done these 3 repetitions in 1'02", 1'02", and 1'01" the last one, which means that I have been flying over the track at an average pace of 3'24"/km which is not bad for me at the moment.

After the workout, a quiet cool-down jog and gentle stretching to finish the training.
I keep improving, increasing volume and load in a controlled way, and I'm happy because I am injured free...
Later I will upload the track through @strava2hive.
Keep on running!
@toofasteddie
---
---