How long can running shoes last?
Well, I've been thinking about renewing my running shoes for some time, I keep track of their mileage and they've reached 1,489 km in 202 runs.
Although they are not completely destroyed, I think it is no longer safe to use them but I have been delaying their replacement for various reasons, but the main one is that the new versions of this shoe were at exorbitant prices.
My running shoe model of a lifetime and for every race on asphalt is the MIZUNO WAVE RIDER. I am faithful to this model and I do not want to try anything else since, in the past, I have had the experience of having injuries trying other models of other brands. For me there is nothing better than MIZUNO, whether for asphalt or trail racing.
In any case, today I saw a discount in the store that was difficult to avoid, 50% on 159 Euros, that is, about 80 Euros in the model that I want but in a special version called "OSAKA" (in honor of the marathon of that city)...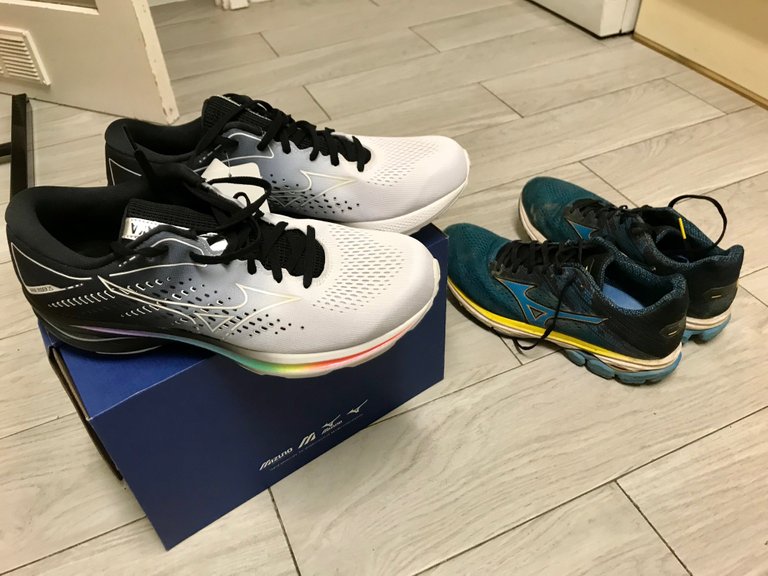 They are too white for my liking, I am sure that in a couple of runs that clean little color will turn brown or gray, but in the store there was no other option.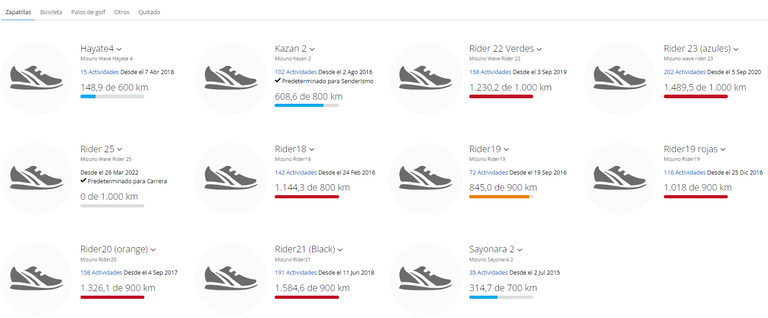 As you can see, my entire arsenal of running shoes has been MIZUNO for many years, a pair of these shoes used to last me less than a year, the latter have lasted me two due to the reduction in training due to the pandemic but, as a rule In general, the average duration of this model of running shoes exceeds 1000km
I hope that these new shoes will last me at least 1000km, that is more than 6 months if I maintain the current training volume. This model has been completely redesigned and many materials have been replaced in its cushioning. It is said that its behavior has changed a lot with respect to the predecessor models that were characterized by being the perfect training shoe for everything but that allowed you to go very fast if you required it.
We'll see.
As always, keep on running!
@toofasteddie
---
---