More of a walk than a run but still...
I just finished a 6.345km running that lasted about 0hh:52mm:46ss !
...valid as training.
Today I have proposed to my wife that she go out with me and our dog to run by the river ... mistake?
No, it was not a mistake, I want her to get in shape as well and although she is strong and slim since she exercises almost every day, she still has a long way to go to achieve good muscle tone and a good aerobic level.
For this reason, we have taken it easy ... we have started with joint mobility exercises to warm up, then alternated jogging with successive walks and later I incorporated short changes of rhythm to stimulate the less requested muscles as well.
Enzo has had fun chasing rabbits and other animals while we jogged.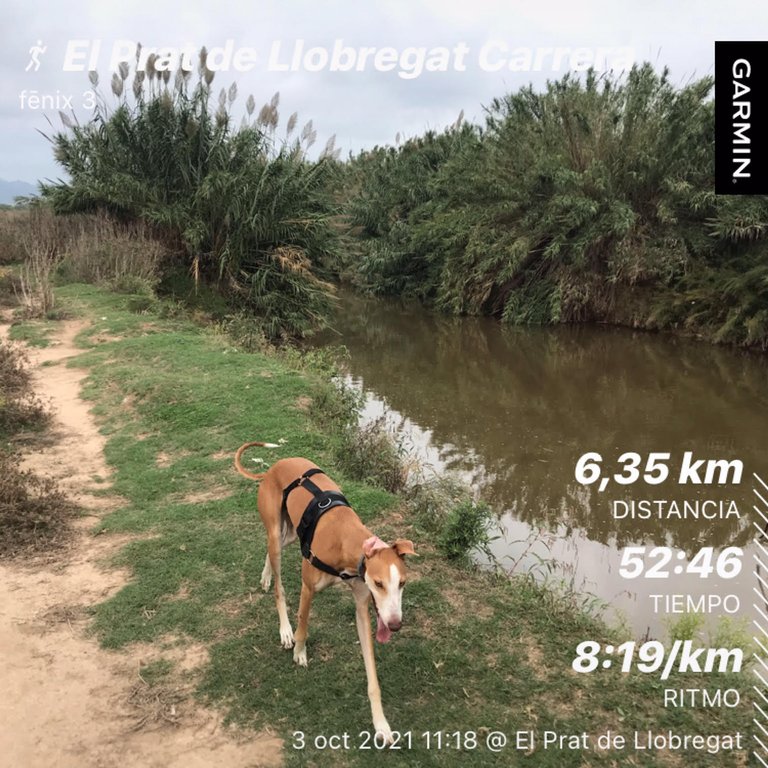 At the end and after hydrating well and eating some fruit, we have done stretching of the whole body.
Still, it was a nice training session in an almost spectacular setting.
Keep on running!
Check out some detailed info at my EXHAUST page
Join me in testing out EXHAUST!
---
---