Rabona Season 47 Done and Dusted! Finished Strong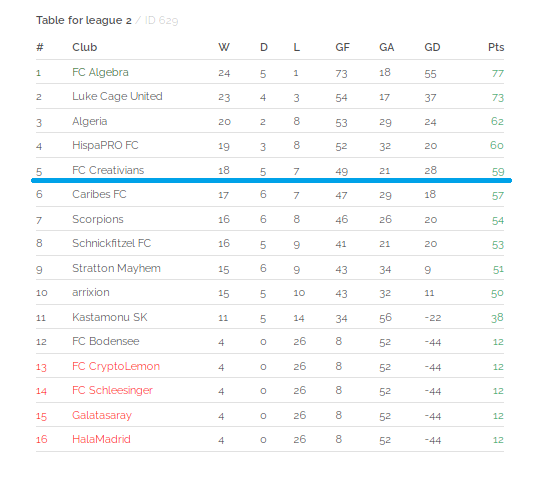 Hey, Rabona Season 47 had ended and the 48th Season has started. The just concluded season was very strategic for my team as it ended the fiorst 365 days of playing Rabona game. Read up this post and celebrate my first anniversary as a Rabona player with me.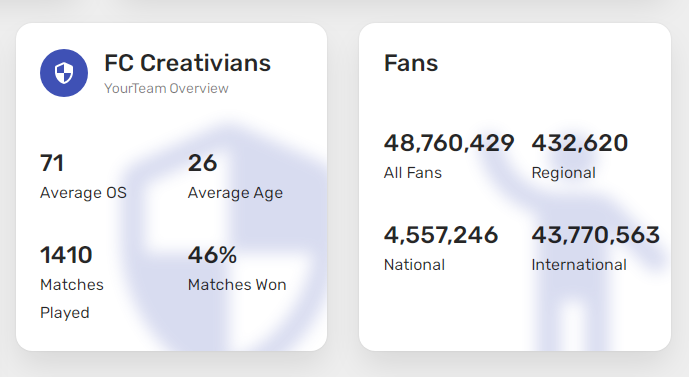 It was exciting to finish up with at least 48 million fans internationally. Our Overall Strength stood at 71 while the team successfully won 46% of the 1410 matches. The very awesome aspect of the season is the continuous rise in our net earning despite our increaing player salary whuch is growing in our bit to keep good and higly rated players.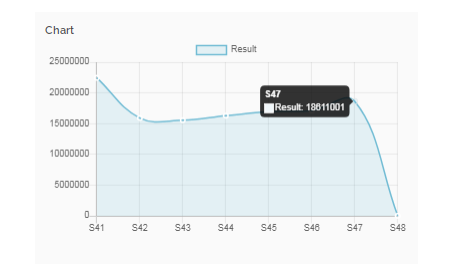 The season finished with at least 19 million RBN tokens and we're closer to crossing the 20th million net seasonal income. On performance, although we anticipated the 4th position, we were toppled in our last match to end on the 5th position. That's still safe and a strong way to start the new year and season.
I am hopeful of clinching the top spot in the league table this season so as to have a taste of the higher league after very many seasons. Season 48 can only get better.
It's all fun and it comes with crypto rewards!
---
---