SPCL on SportsTalk: My Response to @espandor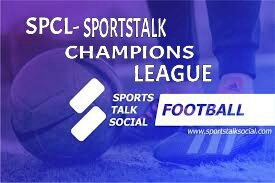 It is exciting to see thoughts shared by @espandor bothering the growths of the SportsTalk tribe and the utilization of SPORTS token. In his post tagged "Suggestion - What if we had a SPCL (THE GAME) BUILT on Sportstalksocial?" where he tagged me, he proposed the creation of SPCL (THE GAME) - SPORTSTALK CHAMPIONS LEAGUE. His drive to help grow the Sports Talk Social community is very daring and I think it's worth the encouragement is he has the knowhow of getting his thoughts through to reality.
Have you ever thought how sleek it would be if Sportalksocial launched a Game? Maybe SPCL which would obviously be a tokenized football game, where at this instance would create a wider range of Usage for our Sports Token and in turn as well, bring the community and the wider world together.
While trying to pen my reply to his post that has already earned a full upvote from my SPORTS curation account, I discovered it's long enough to make a post. Permit me to use this medium to respond to the post.
Here's my Reply
Dear @espandor,
Great thoughts you shared in your post and it's interesting to see some young minds here trying to think out of the box. There's so much potential for SPortstalk tribe and the SPORTS token. That is why I advice you pick some more SPORTS and get loaded for the future development that are coming.
On your post, I think we have Rabona game doing a similar of your thoughts. I've been playing Rabona fantasy sports for the past 22 weeks and its fun. Check my main account for more reports on Rabona journey.
However, we had suggested a collaboration between Rabona and SportsTalk then but it didn't scale through. Maybe we'll see that synergy come through soon. The need for the use of SPORTS token in Rabona game as past of the reward system if the game would better SPORTS and RBN token too. Some gadgets could be purchased with SPORTS. We'll still press to see that collaboration come through.
If you "know how" to build another game on the SPORTS tribe, then go ahead or get your friends involved. The expenses for that would be funded through SPORTS proposal system.
If one can also do a similar game to Rabona but that uses SPORTS token instead of RBN, then fine. We need as much builds to boost engagement and demand for the token while also creating sinks for SPORTS burn.
We are still in the beginning of things with SPORTS and the Sports tribe and now is just the best time to build something irrespective of how small or large.
I'm still very bullish about SPORTS and I'll still grow my bags till 200 million Sports Power is reached and hopefully before the bull run for the underutilized Hive-engine token. I'll do my best to support any endeavour that'll add value to the SportsTalk ecosystem.
It can only get better.
Yours,
---
---