1 Billion RBN in 2100 Matches - My journey from fun to wealth in Rabona
It's amazing to have completed 70 seasons playing Rabona game built on the Hive blockchain. It's been an all 70 seasons of fun accompanied with experience and wealth. I love sports, particularly soccer, but more on the screen. I had an addiction with console soccer games years ago and literally spent all my cash playing it. It was cool that I found another expression of soccer, this time, that adds to my wealth. it's on Hive, it's Rabona Soccer manager.
As at the end of the 70th season, my team, FC Creativians had covered 2,100 matches and won 52% of it. Growing from a 100 capacity to 23,000 stadium capacity alongside other asset growth has been a fun but critical journey. Being able to stay in the game for 70 seasons profitably is an amazing stride.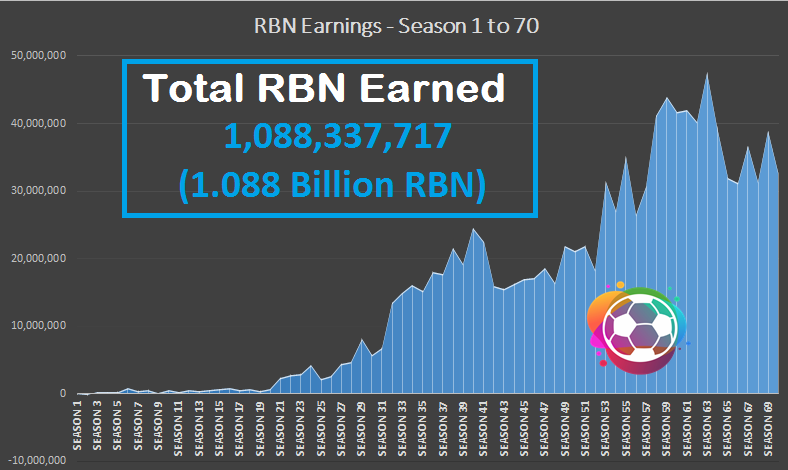 I am excited to announce that over the 70 seasons, FC Creativians has earned 1.088 Billion in RBN rewards. As captured in the above graph, it's been a growing earning journey. In the first Three seasons, my team was running deficit in net RBN rewards. However, we moved to a positive balance from the 4th season and we've been constantly going forward from thence.
While expenses over the seasons have been growing, with a careful combination of factors in management, we've stayed profitable in the game and we still thrive. 1 Billion RBN may be worth pizzas as at today, but we see Rabona game in its formative years and look forward into the future. Earning as much RBN as possible is way cheaper than buying them Five years from now.
My team is a record of a profitable Play2Earn gaming experience on Hive. We've cashed some hundreds of dollars already, but will HODL more into the future when each RBN would be worth at least 1 Cent.
RBN Rewards Milestones
It is interesting that over the last 70 Seasons completed, FC Creativians marked several milestones in terms of RBN earnings in the course of engaging the Rabona game. Below, I made a selective screenshots of the seasons and net earning records that marked milestone earnings.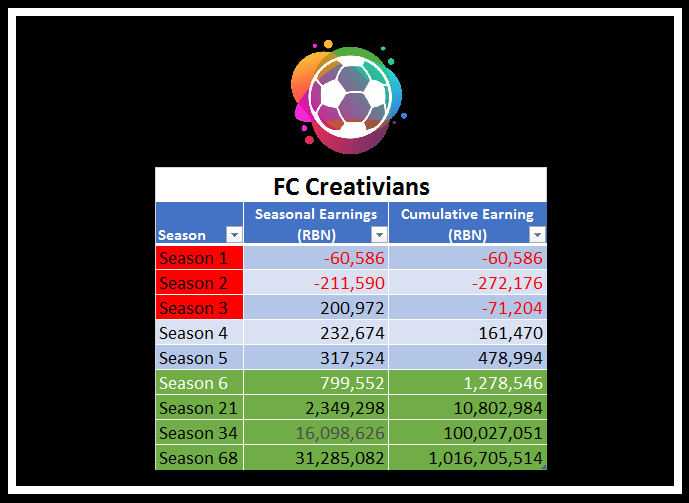 Season 4 marked the beginning of a positive Cumulative earning for the team with 232,674 RBN earned, resulting to a cumulative reward of 161,470 RBN.
At the end of Season 6, we marked our first million cumulative RBN reward.
At the end of Season 21, we recorded our first million seasonal reward and 10 million cumulative RBN reward.
At the end of Season 34, we recorded 00 million cumulative RBN reward.
At the end of season 68, we recorded 1 billion Cumulative RBN earning.
It has been an arduous journey and the success was never achieved in a day.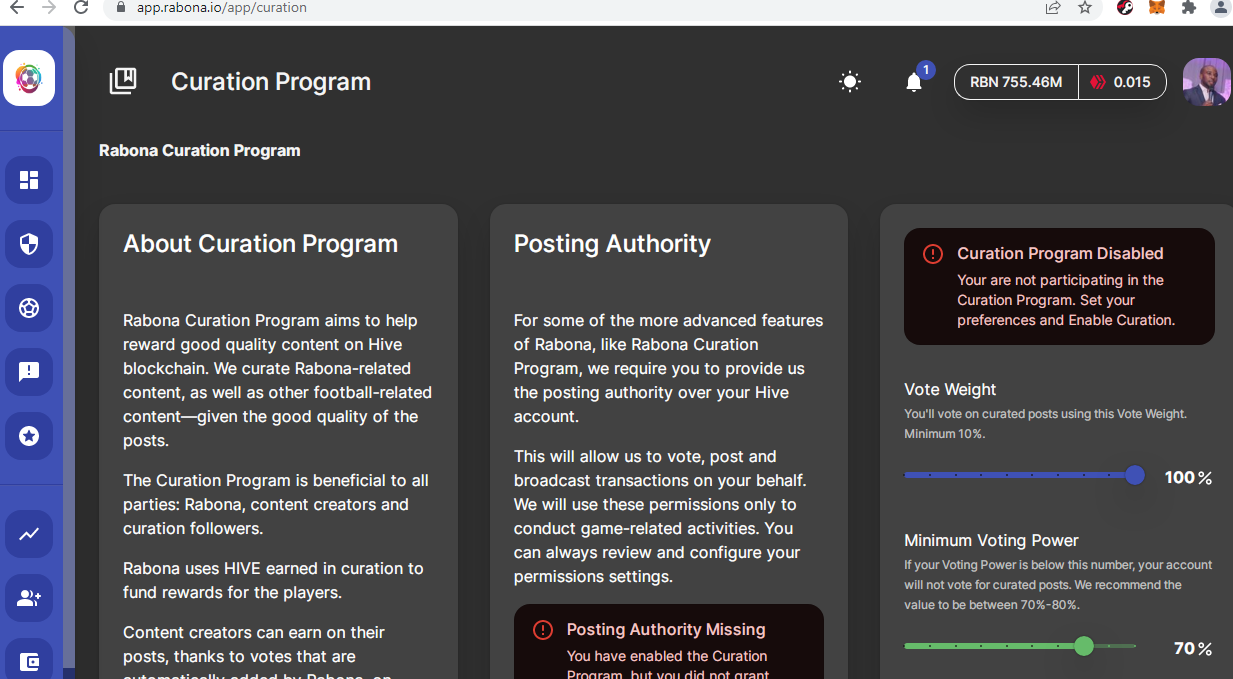 You can join the Rabona Curation trail here. It's an amazing creation within the Rabona website to see the curation project linked to the game itself.
Final Thoughts
Rabona game is an interesting soccer manager game. Every player is expected to do some daily tasks such as training team, setting formation, and allocating players for each day's set of matches. At the end of each season, a user is expected to renew player and advertisement contracts. In all, earning RBN token from a few set of activities is just something awesome. The past 70 seasons completed has been amazing with fun and wealth.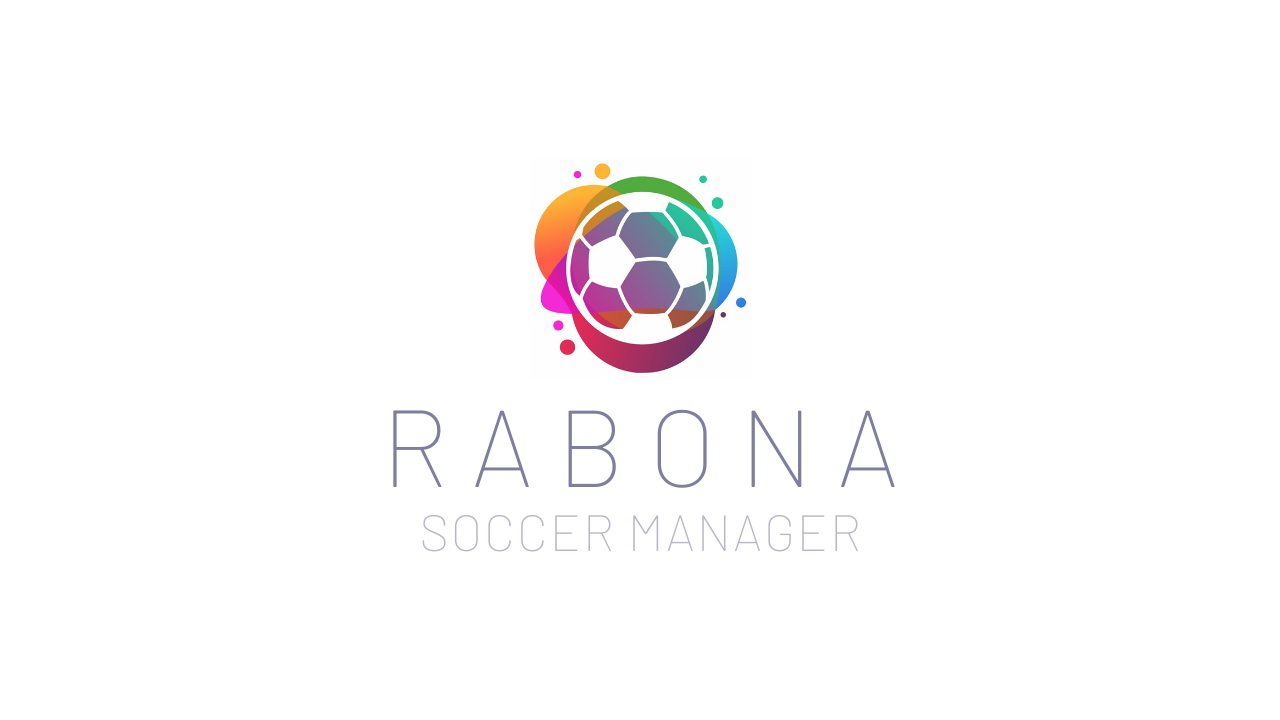 What is Rabona?
Rabona is a massive-multiplayer online soccer management game built on the Hive blockchain. Decide how to build and develop your team, take on the role of the head coach of your team, and manage the financials of your club. Lead your club to the top of the league, and become the champion!
Join Rabona game with my Referral link, get free 5million RBN PLUS 0.4 HIVE
What is Hive?
Hive is an innovative and forward-looking decentralized blockchain and ecosystem, designed to scale with widespread adoption of the currency and platforms in mind. By combining the lightning-fast processing times and fee-less transactions, Hive is positioned to become one of the leading Web3 blockchains used by people around the world. source
What is Hive-Engine?
Hive-Engine is a smart contract platform on top of the Hive blockchain. It allows communities and businesses to build their own tokens, which are then built on top of the technology provided by Hive. This is the ultimate layer 2 solution. The token created on Hive-Engine is then immediately tradable with Hive on their exchange.
About me...
I am a called teacher, a serial entrepreneur and a Graduate of Agricultural Engineering. Nigeria is my root and a place full of opportunities. I dropped out of a Master's Degree programm due to funds, yet I do not regret growing the courage to start my business from the scratch. Today, I've built layers of Businesses on the Hive blockchain in terms of Curation and it's a sustainable passive way of earning crypto while learning.
I am your favourite Hive Tribes Promoter and Curapreneur!
I am @Uyobong.
Let's connect on Twitter
---
---