Hive Gaming Tokens Market are presently down - Would you Fill your Bags?

A lot has been happening of late focusing on virtual environments even as Facebook changed its corporate name to Meta. There is a growing interest in the metaverse and the monetary value it attracts is quite mouthwatering. In the last one week, a virtual real estate in Decentraland was purchased for 618,000 MANA (that is about $3.2 million). That was for an estate of 116 land parcels, according to Tokens.com, whose Metaverse Group subsidiary made the purchase. This was followed by a sale of a genesis plot of land in Axie Infinity (an animated, metaverse pet-training game) for 550 ETH worth about $2.5 million. source
Moreover, the market capitalization of Decentraland's "MANA" suddenly rose and Decentraland now tops the list of Gaming Tokens by Market Capitalization. This clearly shows the direction that investments in the cryptoverse is directed to. With these development every blockchain gaming asset at one's disposal should be handled with carefulness as the next batch of world billionaires would emerge from that sector. I had since October kept my eyes glued on gaming assets market on the Hive blockchain to monitor their growth trends to inform my investment decision.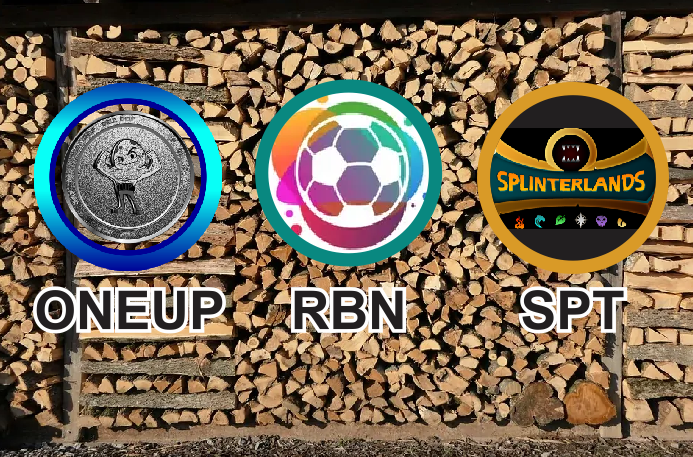 With games getting more attention on Hive blockchain with new creations on the pipeline, gaming tokens have become the next asset on Hive that would make new Hive billionaires. Out of the Seven games on Hive, I've been ardent Rabona game player and I shared in this post, how I earned $7.2 in 45 minutes. I took some profits during the Hive bullish run to $3 and that raised my overall cashed earnings from Rabona to over $80. This is a game I bought the seed package with just $5.
I decided to look-up the present market statuses for the gaming tokens on Hive and it's interesting to discover that now is the ripe time to buy as much tokens in readiness for the next phase of developments in the games economy s well as the next game tokens price rise. This preview covers ONEUP (a hive-engine token for the 1UP community serving as a home for all game players and writers), RBN (an in-game token for Rabona game) and SPT (a hive-engine token for curating Splinterlands contents on Splintertalk.
ONEUP is still 5 cents
When Hive bulls, it is pertinent that hive-engine token markets would bleed as token HODLers would sell off to take profits from HIVE. This trend affected ONEUP token that was solidly trading at 12.5 ONEUP for 1 HIVE. That kept ONEUP valued at 5 Cents. As I pen this post, 50 ONEUP is trading for 1 HIVE and that means with 202 HIVE, one can start a decent Curation investment with 10k ONEUP Power.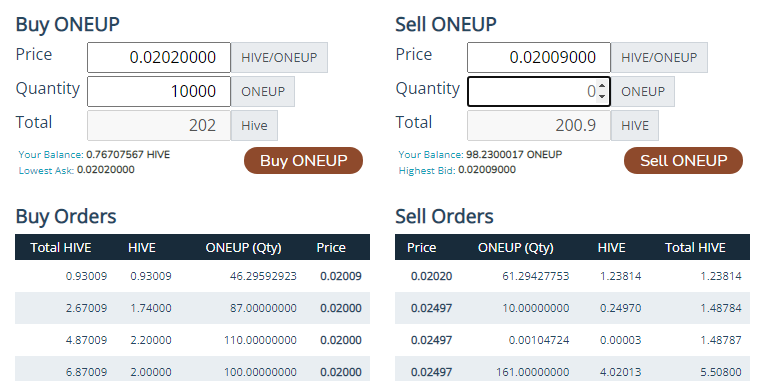 It is interesting that the ONEUP Price is still averaging at 5 Cents with a 24h Vol of 41 HIVE ($108.26). It's still a ripe time to buy into ONEUP which can either be used for curation (over 200% APY) or staked in Dieselpools with over 300% APY.
HODL more RBN for the Future
RBN (Rabona token) is presently undervalued especially as the major features are still on build. We are anticipating Tournaments and Bank of Rabona (a DeFi option) by the first quarter of 2022. This would increase the demand for the RBN token.

Now is just the best time to accumulate as much RBN as possible. With just 30 HIVE, one can amass as much as 1 billion RBN. Just buy and hodl and see them do a 5x to 10x in the next few months. The bleeding price presently was caused by withdrawal to have a bite of Hive's $3 value.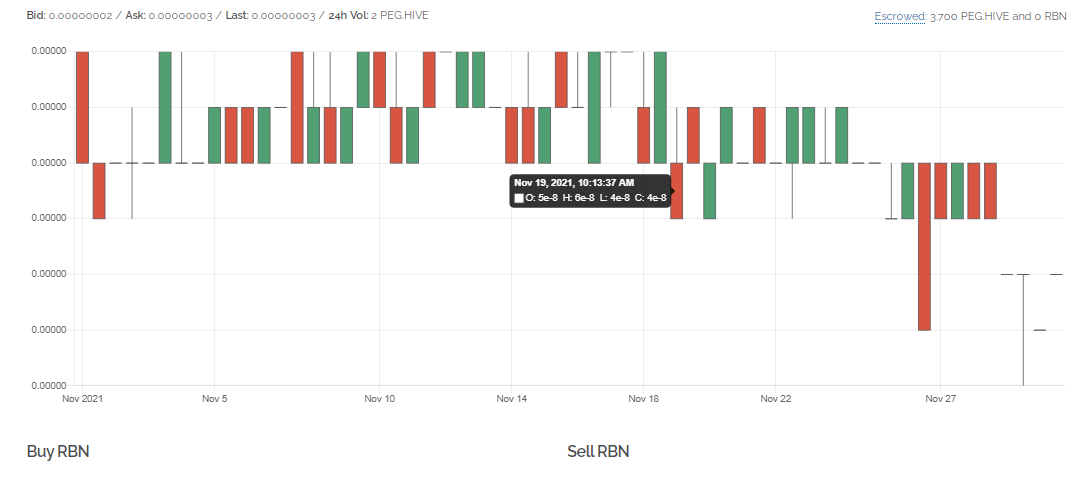 Rabona game is fun and a quite simpler option of all Hive games available.
Curate Splinterlands Content with cheap SPT
SPT is another wonderful gaming token I decided to accumulate. With 35k SPT Power, it seems the journey is yet to start. Despite the dump in SPT market, the token trading over the last 24h hours is 423 HIVE ($1,129.73).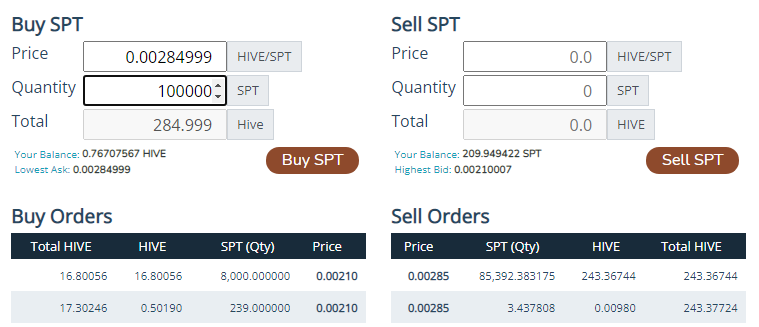 At this juncture, holding at least 100k SPT Power would afford a curator at least 100 SPT daily which could amount to around $30 monthly. i wish to push my SPT stake to the 50k mark as we enter December and then wait for the miracle to happen.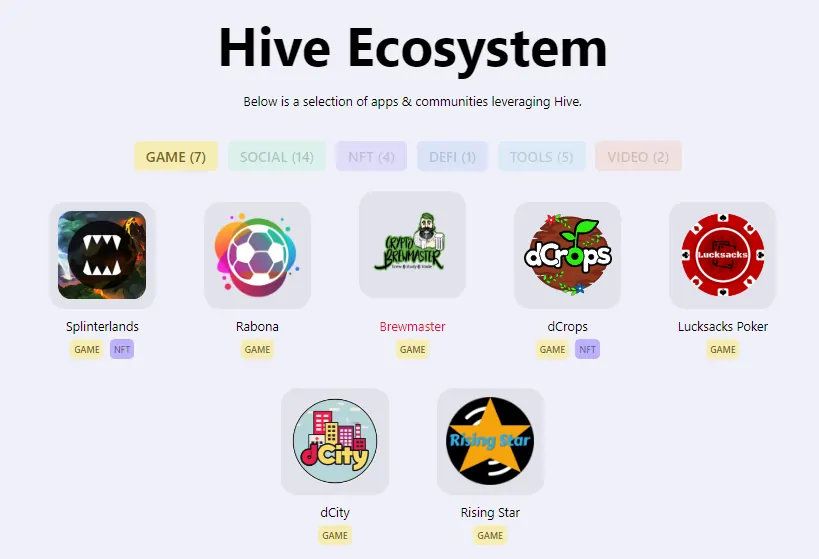 Below are the links to the Seven (7) standard Play2earn games built on Hive blockchain, each with its uniqueness.
What is Hive?
Hive is an innovative and forward-looking decentralized blockchain and ecosystem, designed to scale with widespread adoption of the currency and platforms in mind. By combining the lightning-fast processing times and fee-less transactions, Hive is positioned to become one of the leading Web3 blockchains used by people around the world. source
Contact the 1UP Team
The 1UP team are so open for discussions, ideas and contribution regarding to the growth of the blockchain gaming community on Hive blockchain. Utilize these handles to reach them.
About me...
I am a called teacher, a serial entrepreneur and a Graduate of Agricultural Engineering. Nigeria is my root and a place full of opportunities. I dropped out of a Master's Degree programm due to funds, yet i do not regret growing the courage to start my buzsines from the scratch. Today, I've built layers of Businesses on the Hive blockchain in terms of Curation and it's a sustainable passive way of earning crypoto while learning.
I am your favourite Hive Tribes Promoter and Curapreneur!
I am @Uyobong.
Let's connect on Twitter
Posted Using LeoFinance Beta
---
---