Rabona Game evolving - Posting community, Curation Project and More Rewards for Players
Progress and growth are words that are quite frequent in my daily vocabulary. This is because I reason that whenever a man seizes to grow or make progress, then, life would have ended. It's quite worse for those who are still alive but not making any progress in any areas of their lives except adding in the chronological age.
I'm glad about the dynamic nature of the Hive blockchain that allows individuals, communities and dapps to improve and scale upon their development. This is also true of the epic Rabona Game. This is one blockchain I've so enjoyed playing and investing in and I'm glad to have engaged the gam e from the very beginning. Beyond the fun and the earnings from playing Rabona game, this is a game that has helped me to build upon my business managerial skills.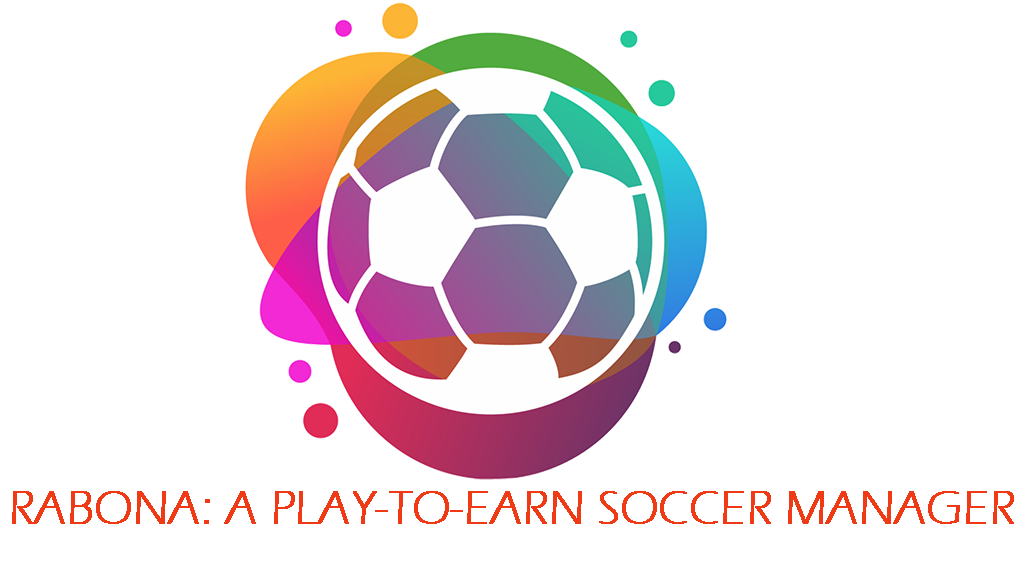 The latest development in the Rabona game has been outlined in the yesterday update posted via the official account handle of the game @rabona. Crucial addition to the Rabona game ecosystem are:
Creation of a posting community identified ad Rabona Official
Head there and subscribe. The community is The official Hive community for Rabona.io online soccer manager, to reward rabona contents with HIVE, SPORTS and ONEUP tokens. Amzingly, the community also rewards quality posts from the #soccer and #football tags.
Curators can only curate posts with the #RABONA, #SOCCER OR #FOOTBALL tag, but will mainly be focusing on posts with #RABONA as the main tag, we highly encourage to write your Rabona posts on our RABONA OFFICIAL COMMUNITY in HIVE.

It's amazing how this creation would now help to to make Rabona game contents more visible on the Hive blockchain,, thereby making it easier for prospective players and investors to access necessary information.
Rabona Curation Project
The beauty of creating contents on the Hive blockchain is that creators earn multiple crypto rewards on the min and second layers. On the base layers, content creators earn Hive Dollars (HBD) and HIVE (staked). Beyond that, they also earn multiple hive-engine tokens on the second layer. With that in mind, several investors have drawn out modules to reward quality contents in specific communities and tags with HIVE and Hive-engine tokens. This encourages more high quality contents in the communities which could serve as a huge marketing for the product that the community represents.
Glad that in its second year, the Rabona game now has a curation project that seeks to reward content creators who market Rabona game with their Hive posts. This will encourage more participation in the game as players can now earn additional rewards through their match reports, financial detailing and technical critique of the game.
Maximize your SPORTS And ONEUP Curation Rewards by following Rabona Curation Trail
Following Curation trails is a lazy way of earning passive rewards on Hive. Dedicated curation trails are known to manually curate high quality contents on Hive. Following such trails help a stakeholder to maximize his curation rewards while supporting high quality content creators.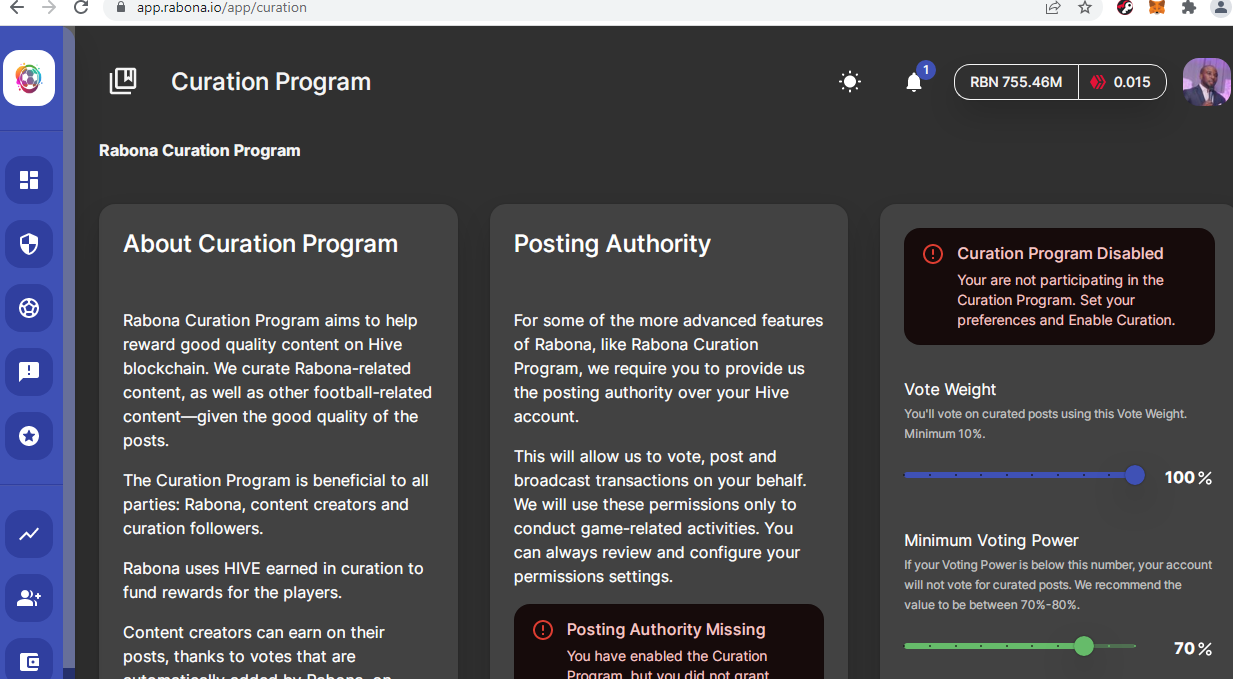 You can join the Rabona Curation trail here. It's an amazing creation within the Rabona website to see the curation project linked to the game itself.
Final Thoughts
These recent developments in the Rabona game ecosystem is a leap into a greener future for the Rabona game. It is n indication of a better future for the game and we expect more improvements in the game in the near future. Play-to-earn games have come to stay and Hive blockchain is leading the trend with multiple games exciting games cutting across several sport/game types with huge reward system.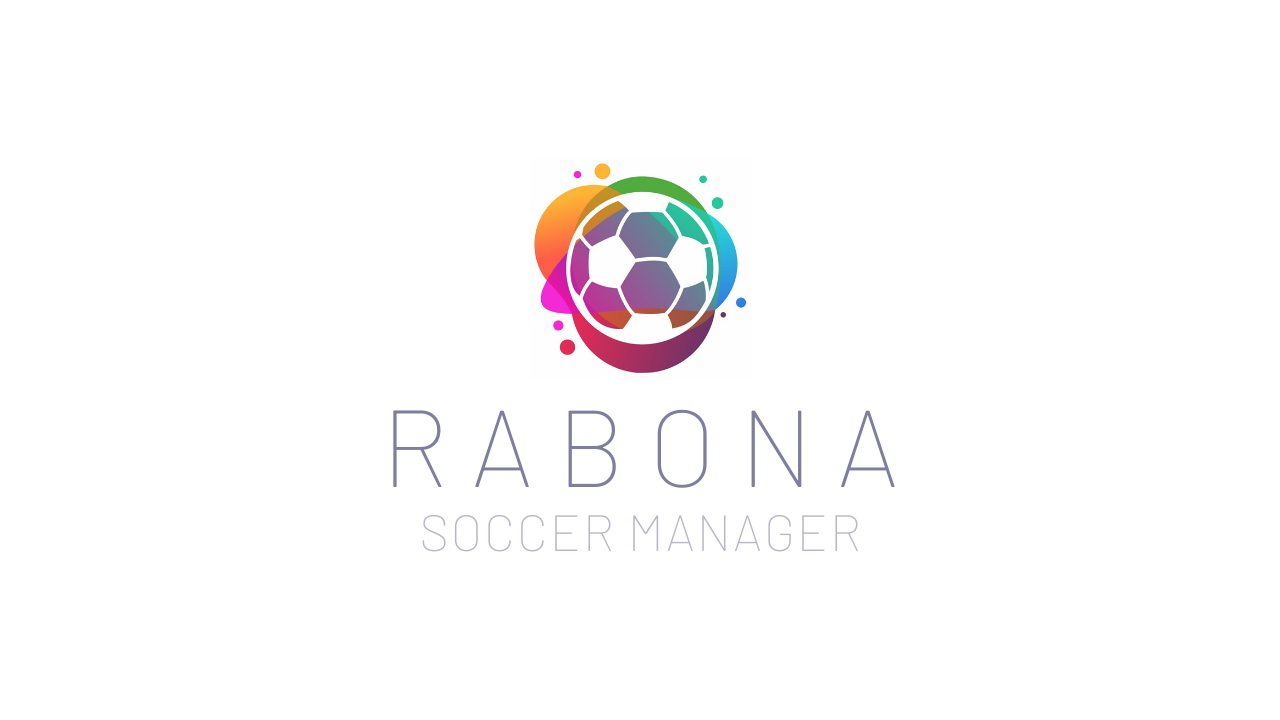 What is Rabona?
Rabona is a massive-multiplayer online soccer management game built on the Hive blockchain. Decide how to build and develop your team, take on the role of the head coach of your team, and manage the financials of your club. Lead your club to the top of the league, and become the champion!
Join Rabona game with my Referral link, get free 5million RBN PLUS 0.4 HIVE
What is Hive?
Hive is an innovative and forward-looking decentralized blockchain and ecosystem, designed to scale with widespread adoption of the currency and platforms in mind. By combining the lightning-fast processing times and fee-less transactions, Hive is positioned to become one of the leading Web3 blockchains used by people around the world. source
What is Hive-Engine?
Hive-Engine is a smart contract platform on top of the Hive blockchain. It allows communities and businesses to build their own tokens, which are then built on top of the technology provided by Hive. This is the ultimate layer 2 solution. The token created on Hive-Engine is then immediately tradable with Hive on their exchange.
About me...
I am a called teacher, a serial entrepreneur and a Graduate of Agricultural Engineering. Nigeria is my root and a place full of opportunities. I dropped out of a Master's Degree programm due to funds, yet I do not regret growing the courage to start my business from the scratch. Today, I've built layers of Businesses on the Hive blockchain in terms of Curation and it's a sustainable passive way of earning crypto while learning.
I am your favourite Hive Tribes Promoter and Curapreneur!
I am @Uyobong.
Let's connect on Twitter
---
---