Running day in the Nature. Preparing for an Ultra Marathon

Hi There Actifit and Hive Family,
Since August I have started preparing diligently and cautiously for an ultra marathon which will take place on September the 17th of September. This is a serious event and it must be taken seriously, hence I have started running every day small distances up to 10 km. But every weekend I will try doing at least double to get used to the stress and tension. The goal is in the upcoming weeks to try 25 km, 35 km, and if everything goes well, 45 km. The Ultra Marathon will be 63 km long with small but frequent denivelations.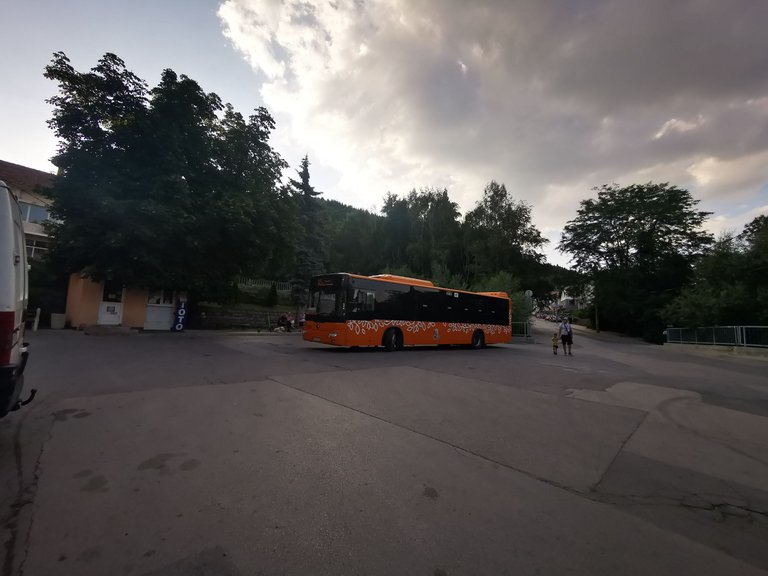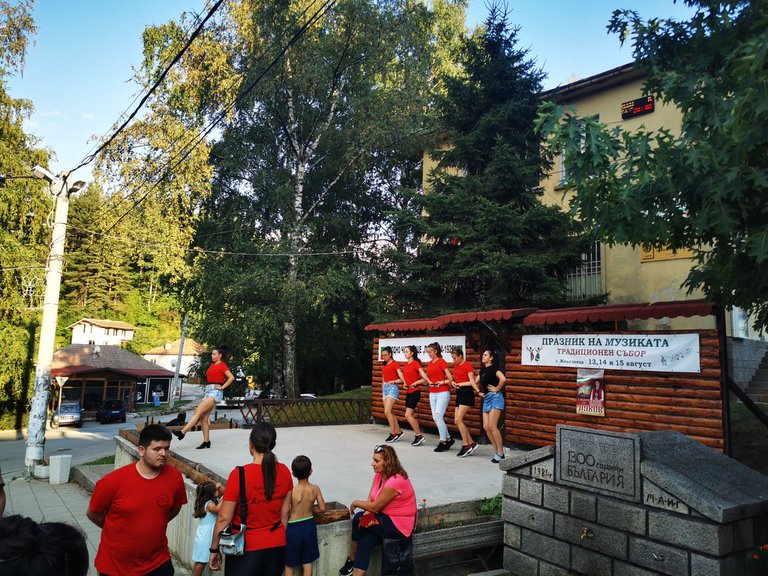 Our strategy is to choose every weekend a different place around Sofia city which is mountainous and with small dinivelations. We plan ahead with a special app the km to be traversed and the total ascend and descend. This time we started off from the village of Zheleznitsa and decided to do a circle route around to one of the smallest peaks of Plana mountain - Manastirishte peak and then return from the village of Plana back to the car in Zheleznitsa. We left the car at the bus station in the center of the village where we saw that today was a festivity day. Celebrating the day of music with traditional folklore dances.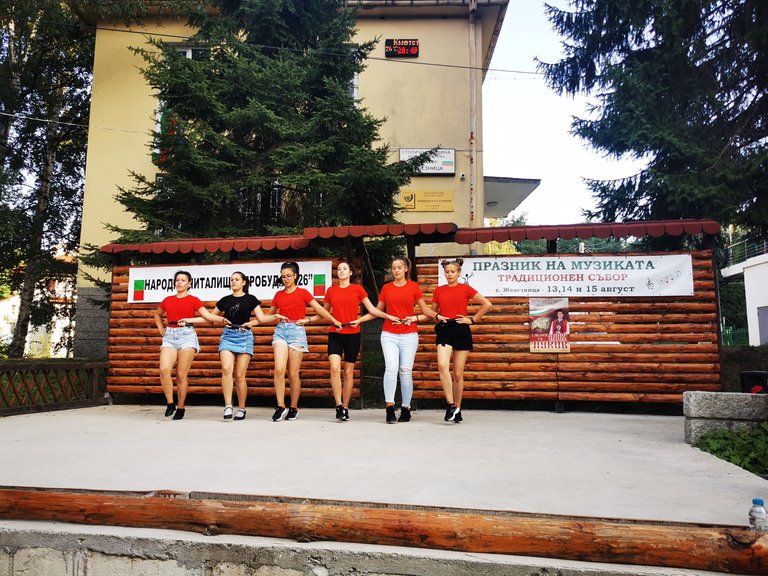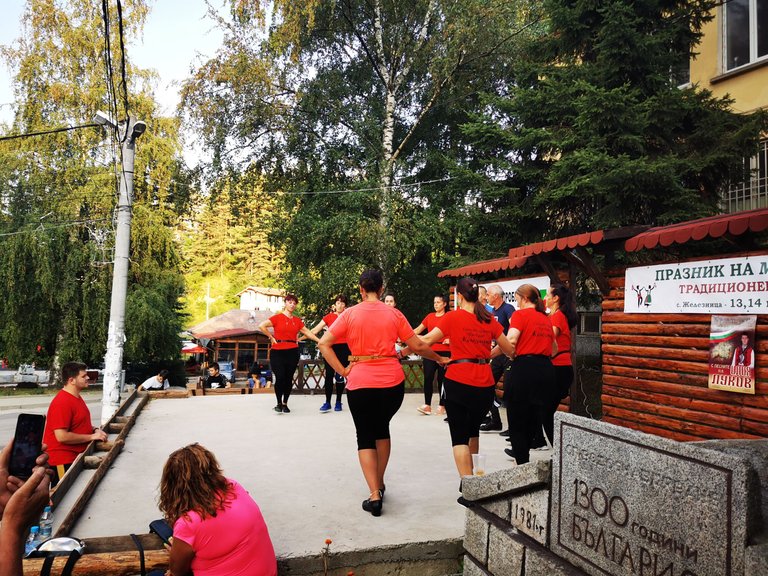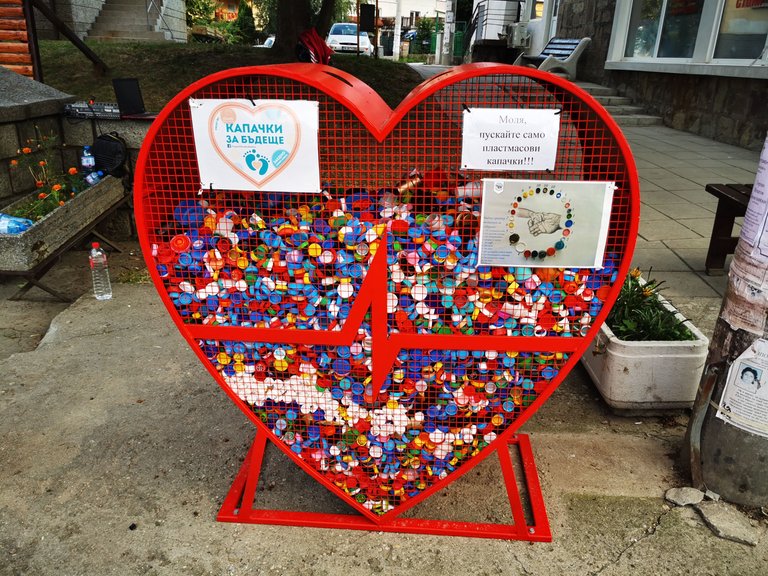 We didn't stay for long because it was already the late afternoon and the sunset was falling within an hour. Not much time. We worked the whole day and what was left was the evening to run. The heart that you see here is a holder for caps. Saving caps can save money for different charities.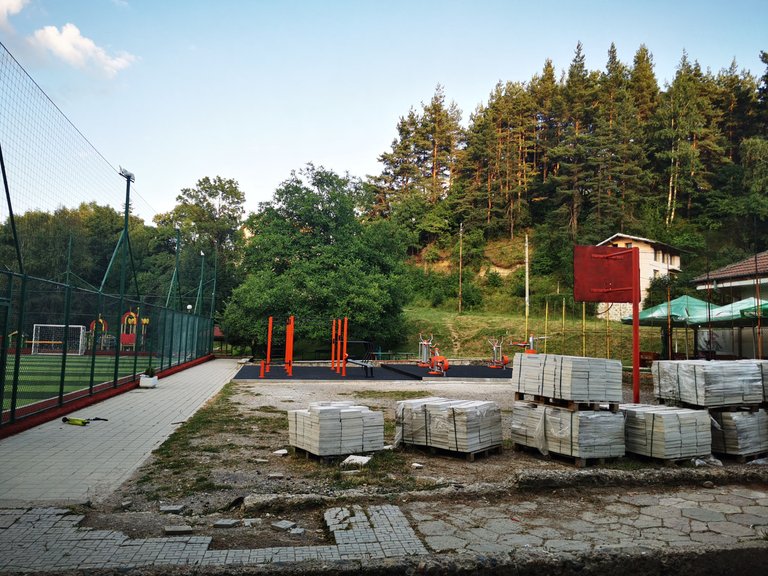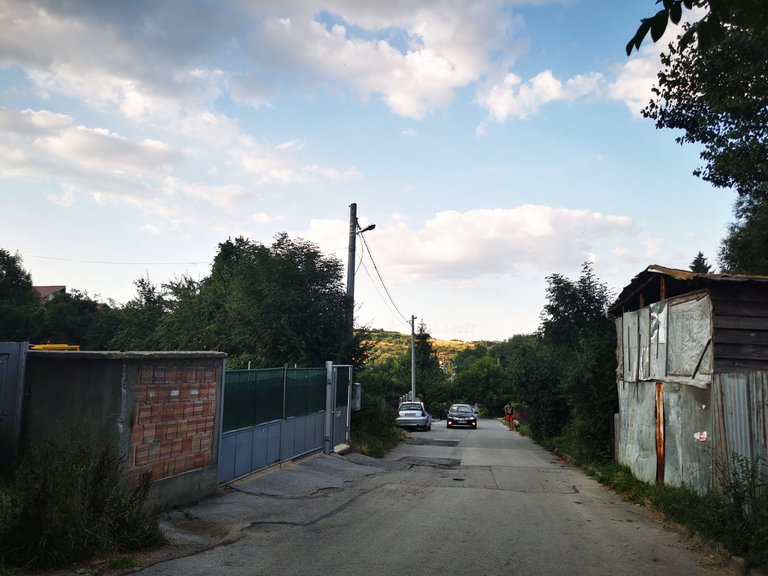 We had to pass by the village to reach the mountain and so I took a couple of photos of the surroundings. The playground was really nice with bars and other installations for fitness and a football field on the side.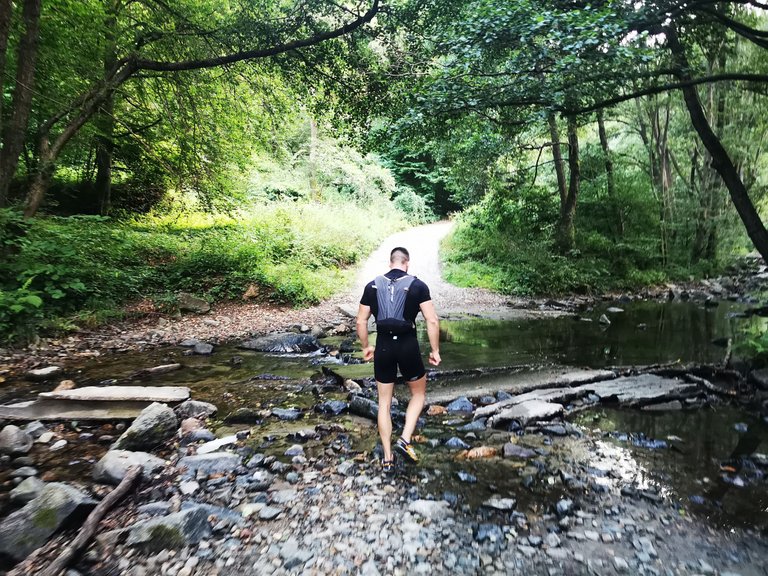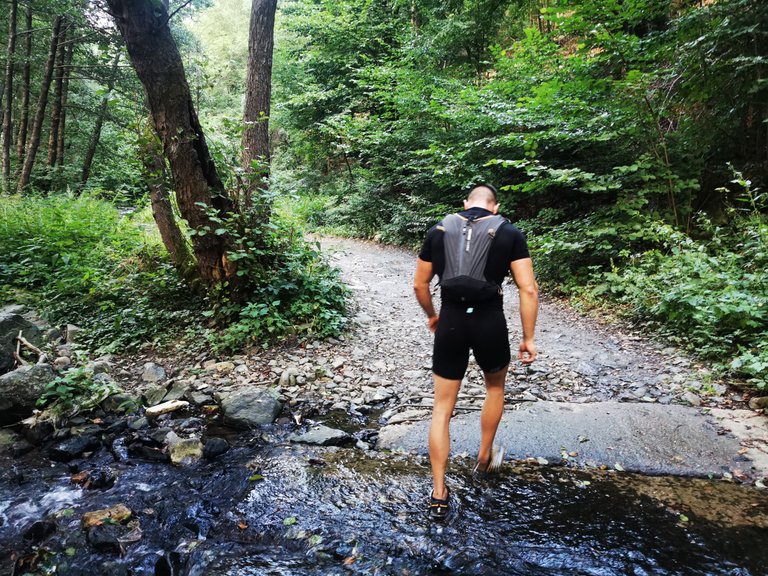 Some of the photos might be a bit blurry. This is because I was taking most of them while running. It was really hard to come to a complete halt and stay still to take them. We ran the whole way. We passed by a couple of rivers and wetten a little bit our shoes. No problems though, it was rather refreshing and unpleasant.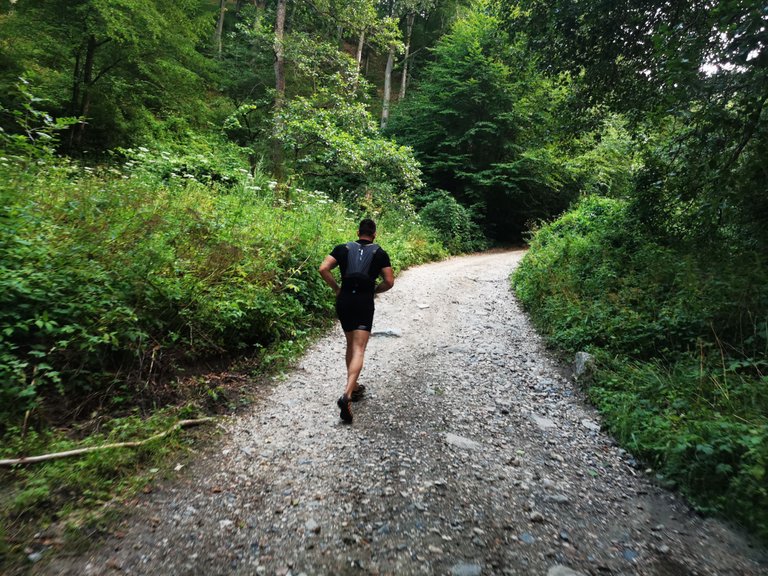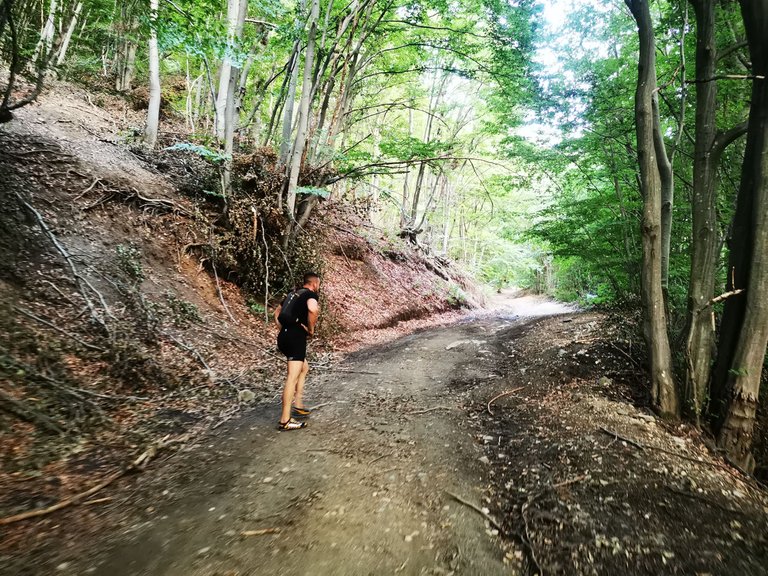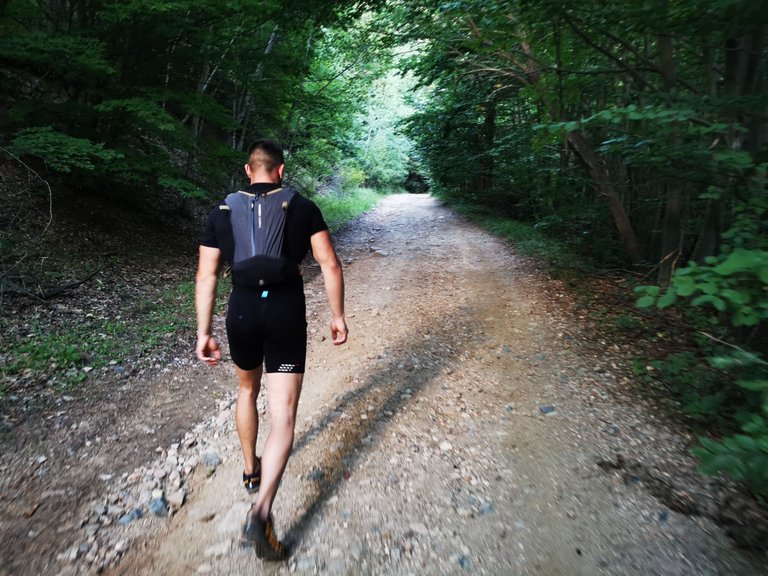 We were running even on the ascending points until we couldn't. Then we walked it up until we got the next opportunity for plainer terrain suitable for running.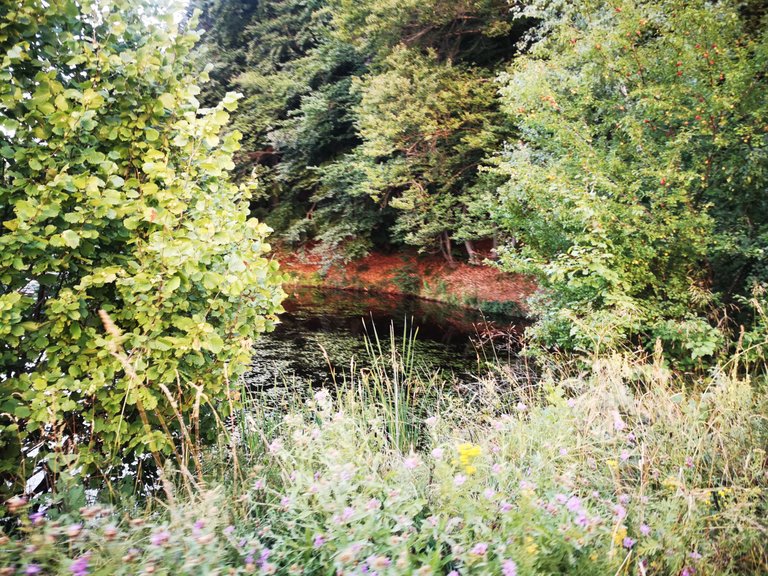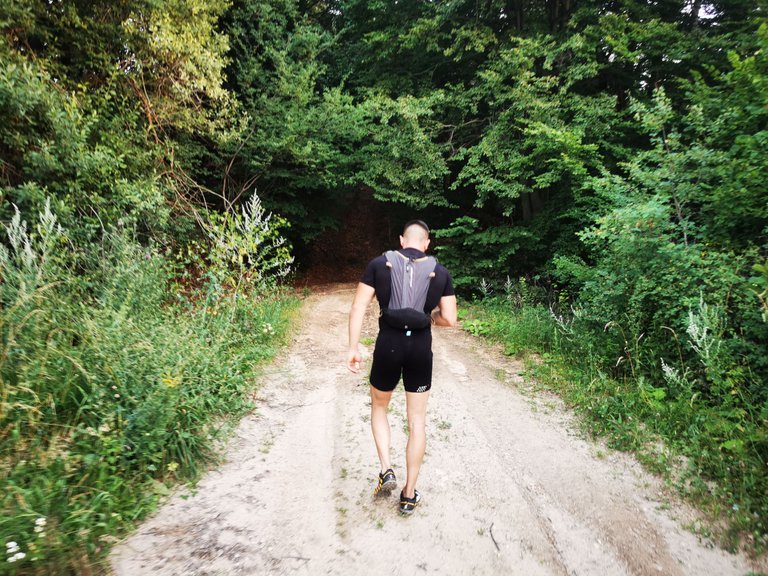 We passed by a fishing lake and entered the woods. The Sun was already setting, but as the bigger mountain Vitosha was in the way, we could not see anything.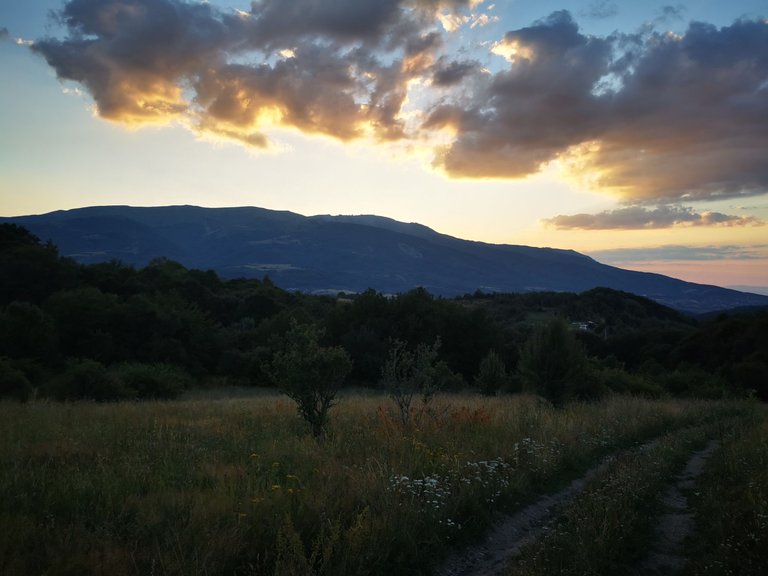 This is Vitosha mountain and the Sun was there somewhere :D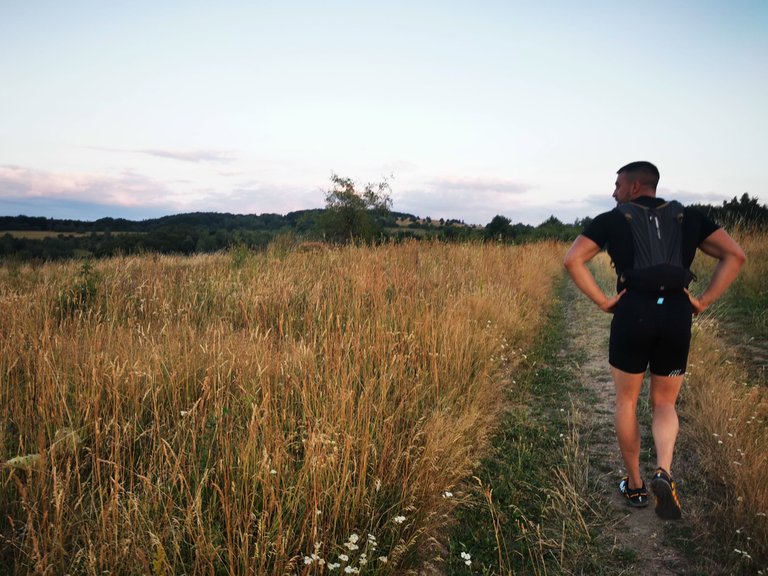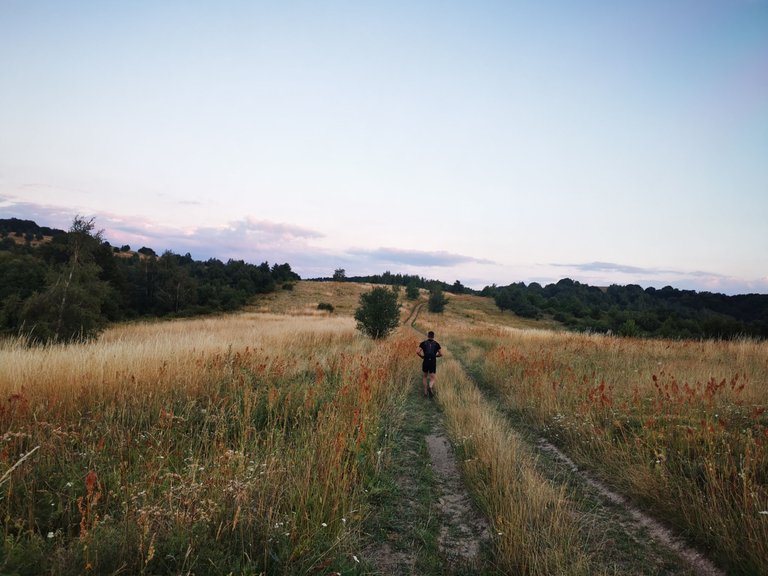 No time to waste, we still had plenty of distance until the peak, and then much more on our way back. Run baby, Run!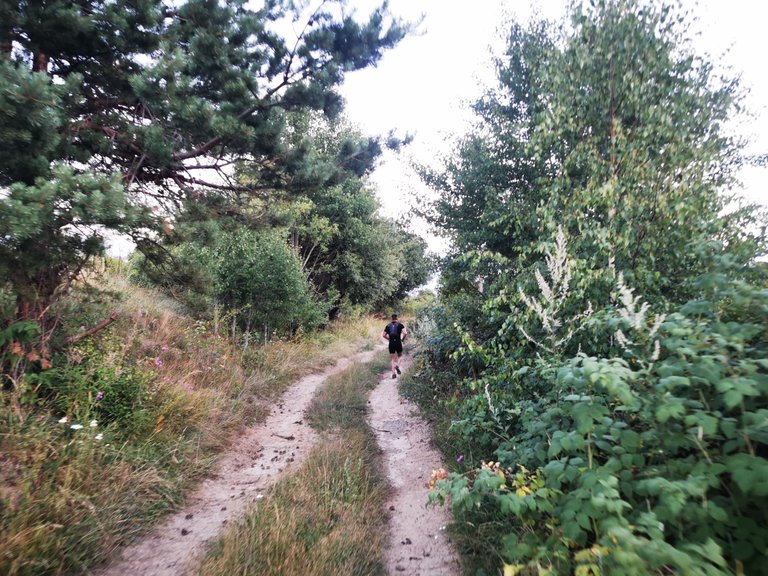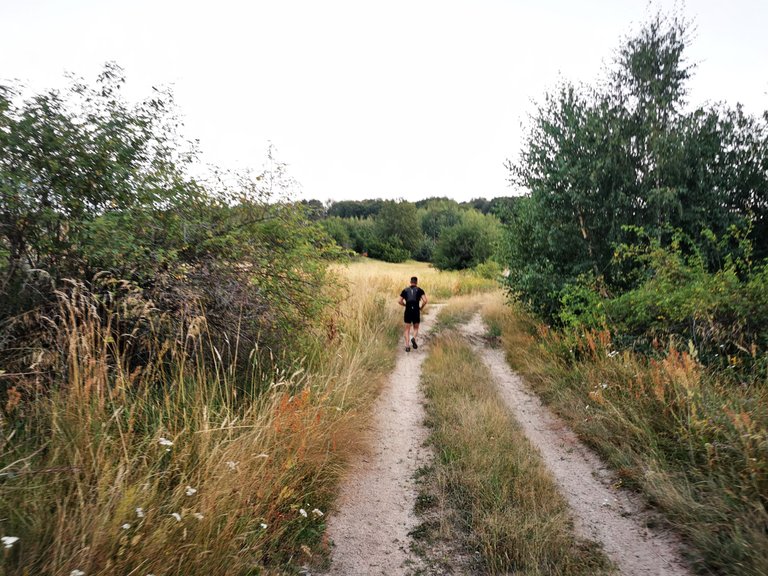 We entered again some plains with a lot of bushes and forestry.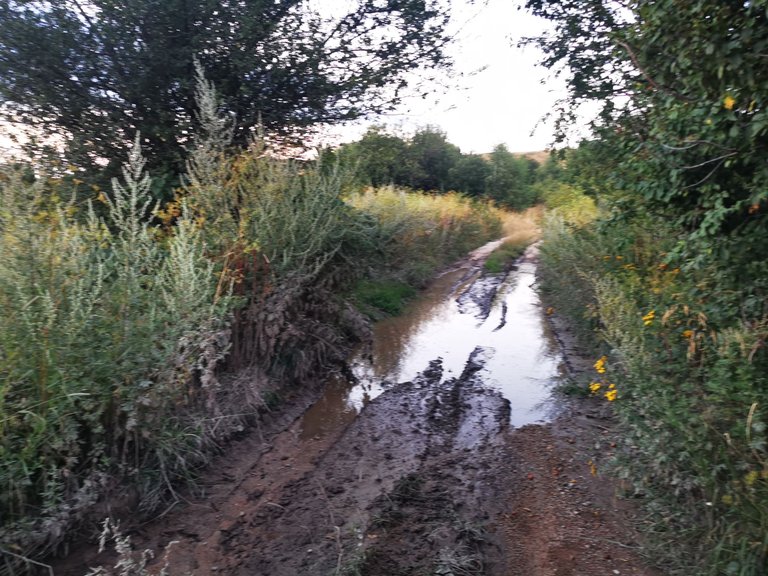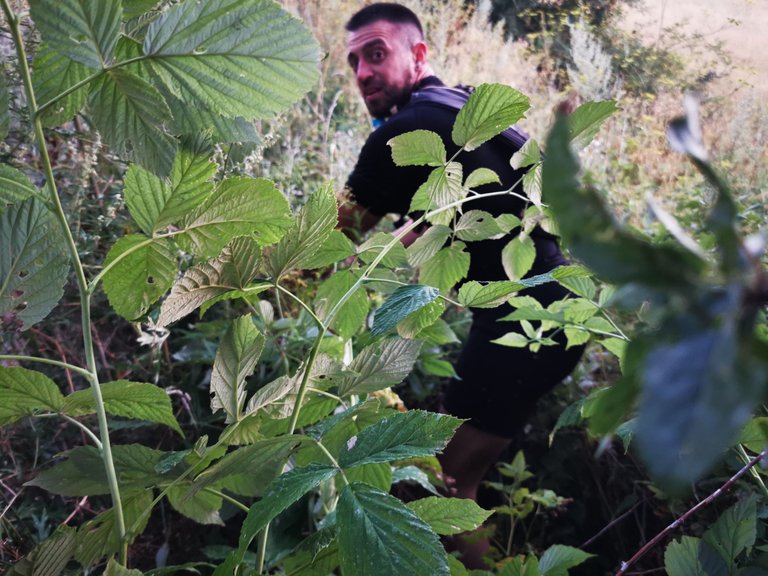 And had to overcome obsticles like this. We got all fired up and itchy after going through a lot of nettles and thorns.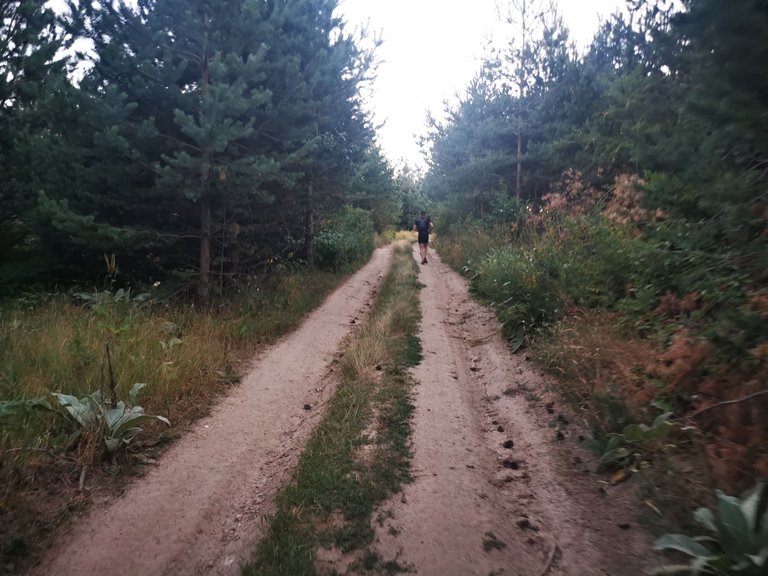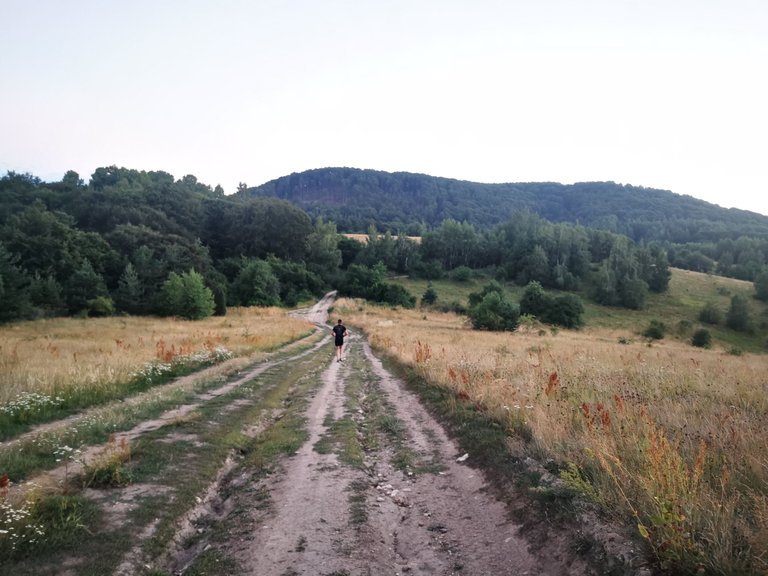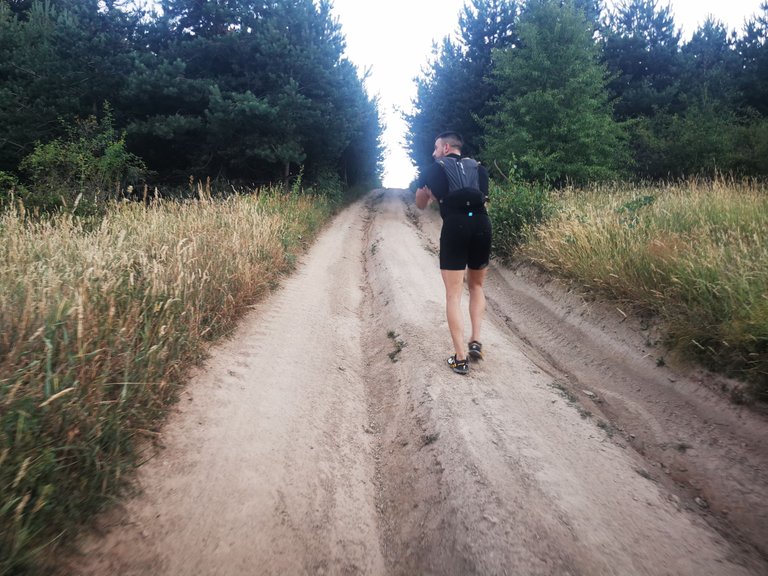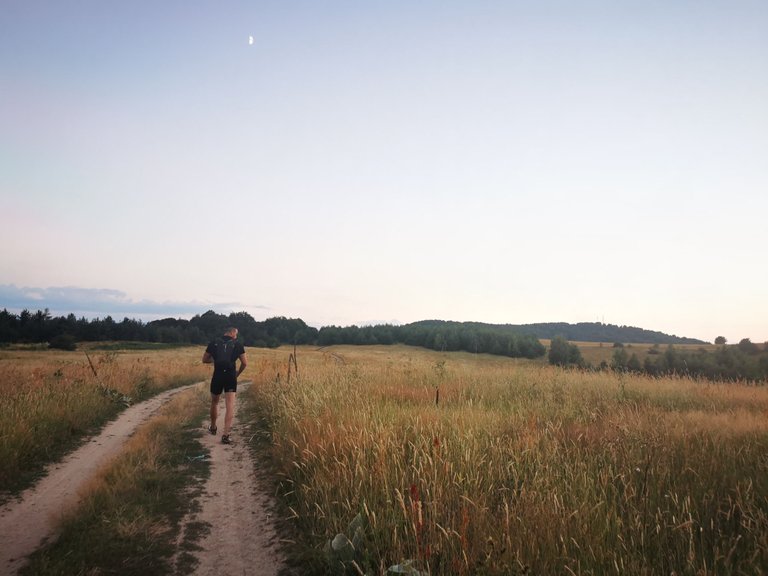 We were passing through different terrains but mostly it was flat so we could run. In the last picture you can see even the Moon is now lightening the way. It was getting really late and dark.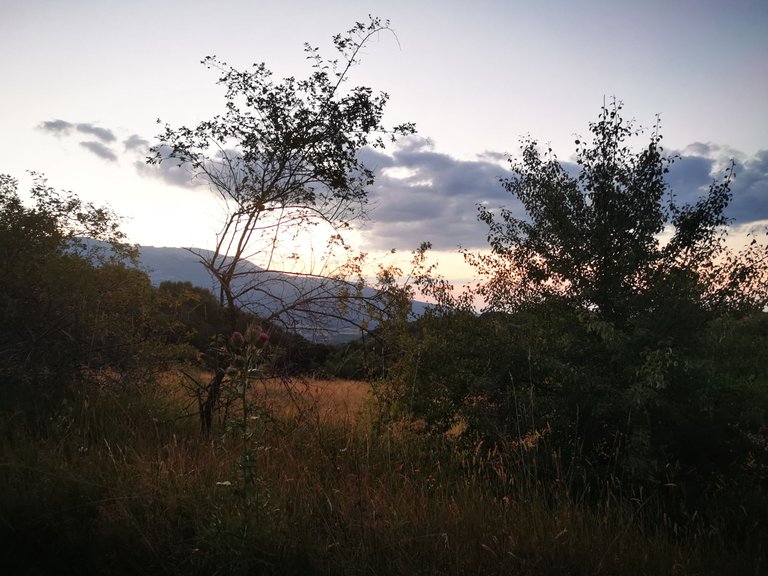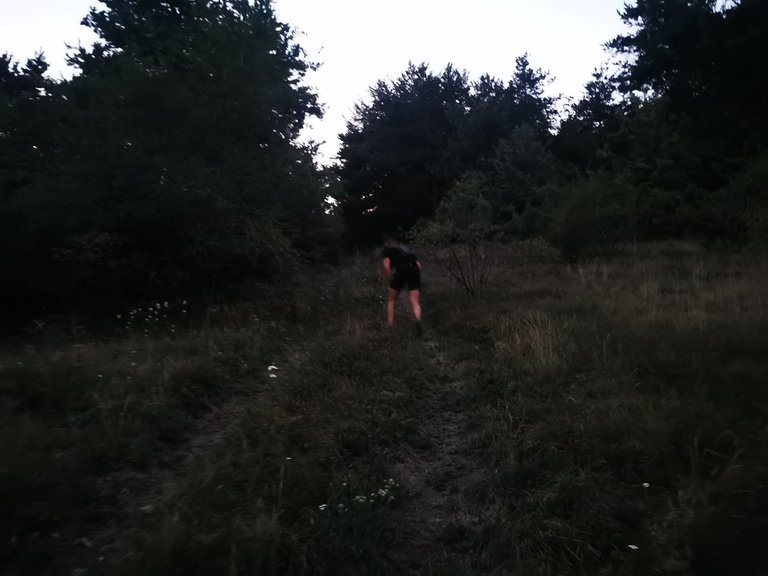 Just meters before the peak, it was almost pitch black and we had an unexpected really big denivelation to overcome. It really suprised us as we were already very fatigued.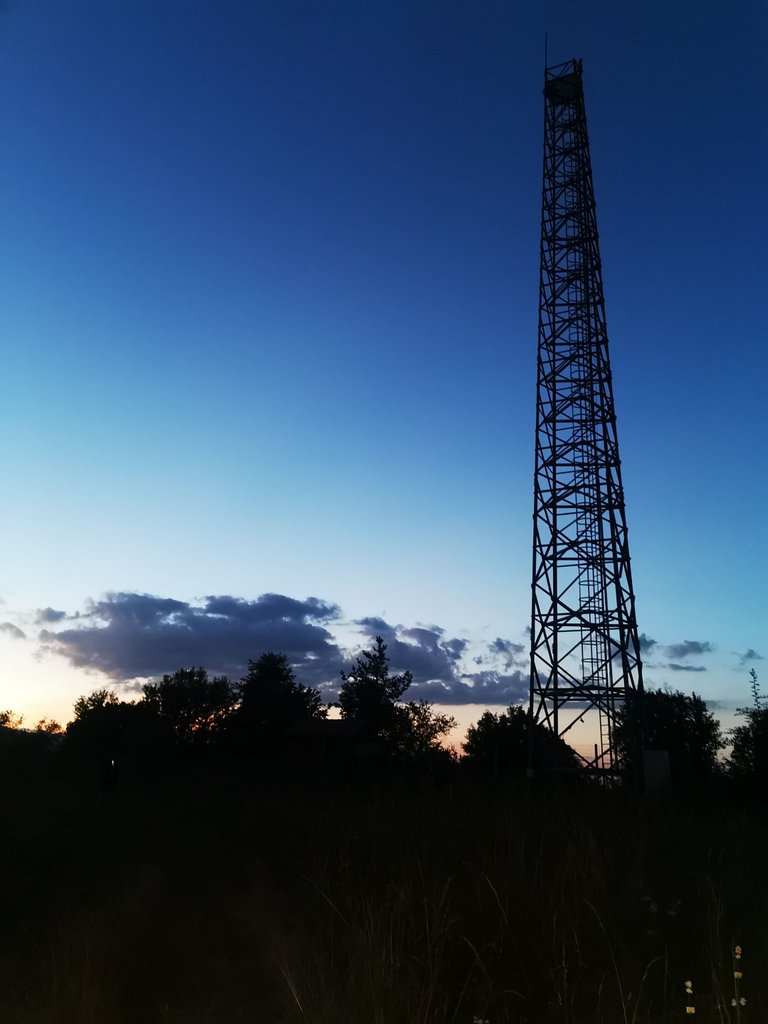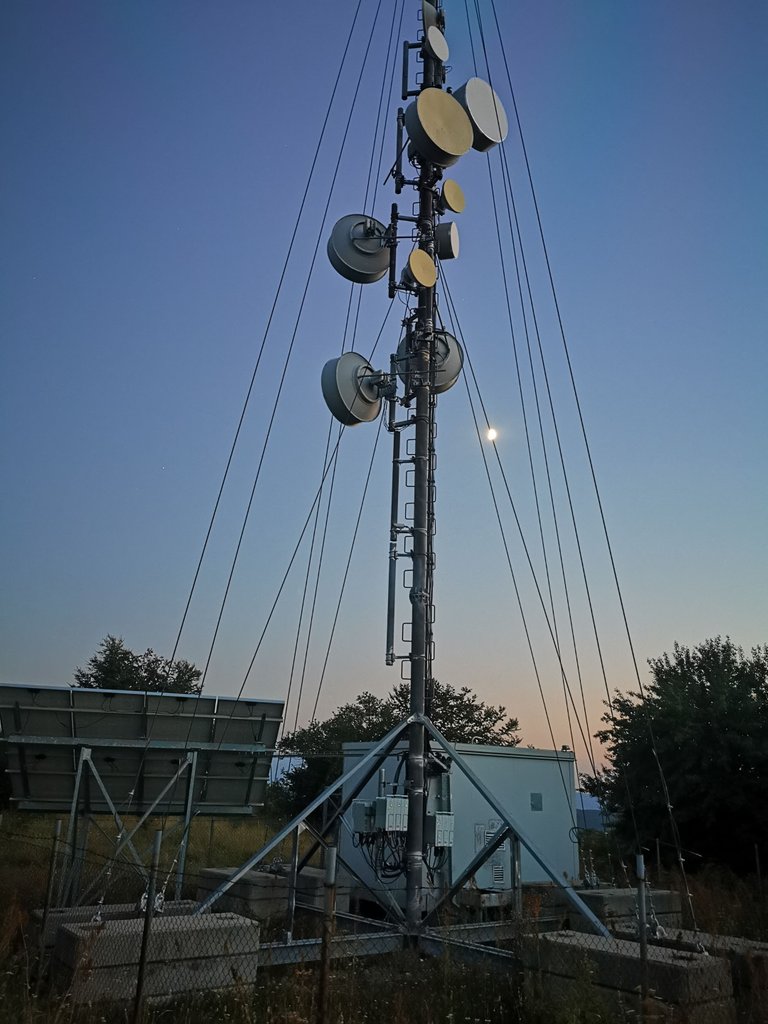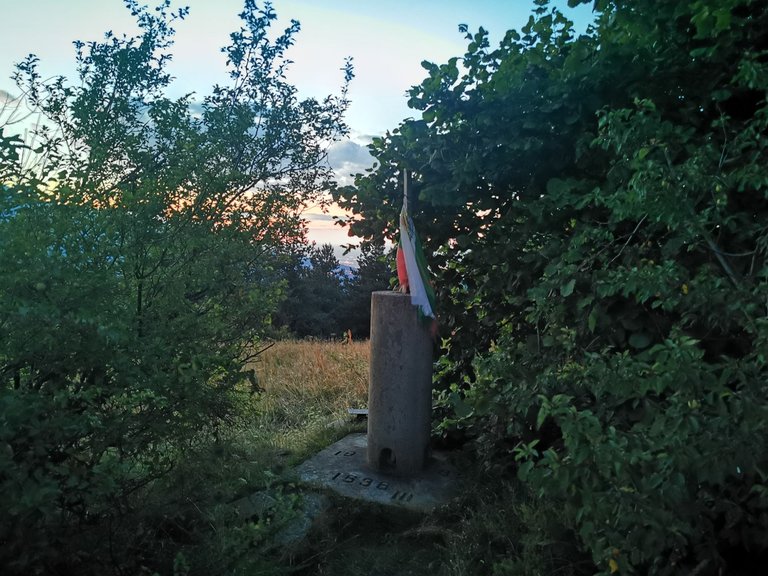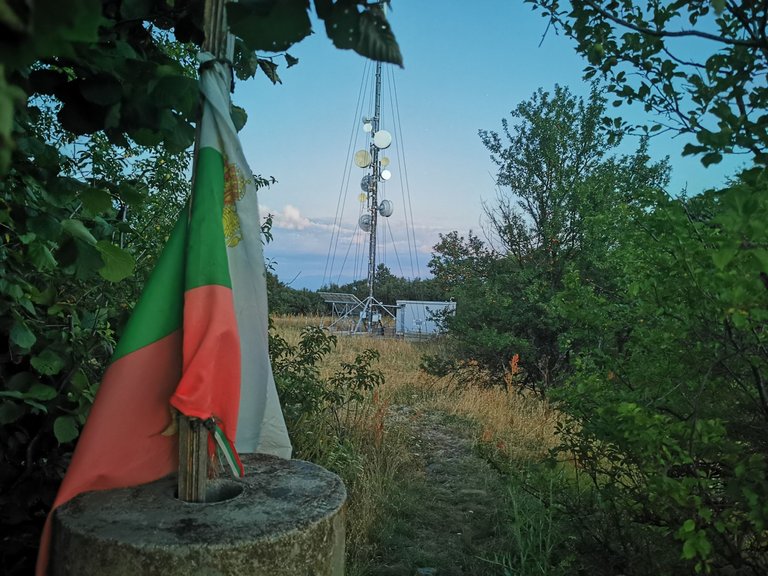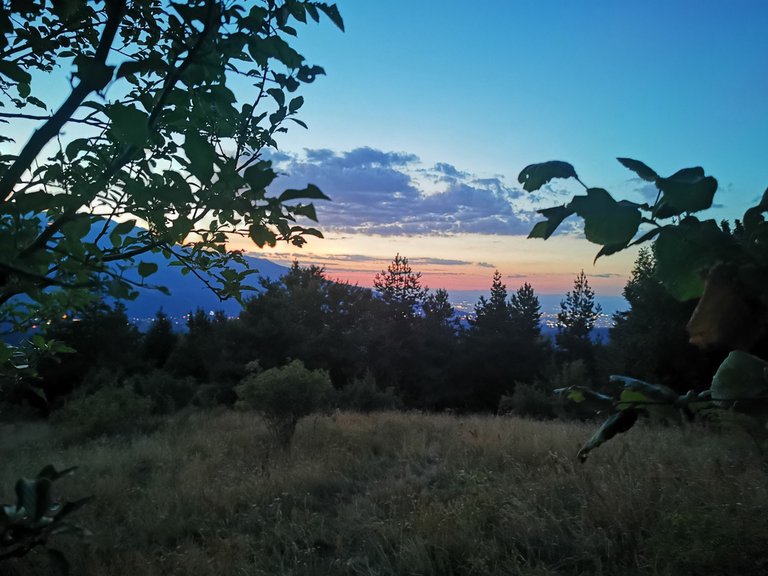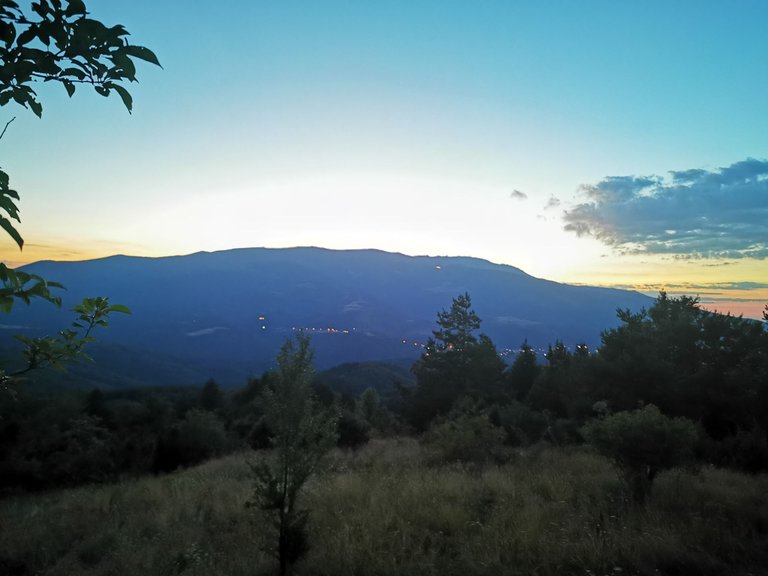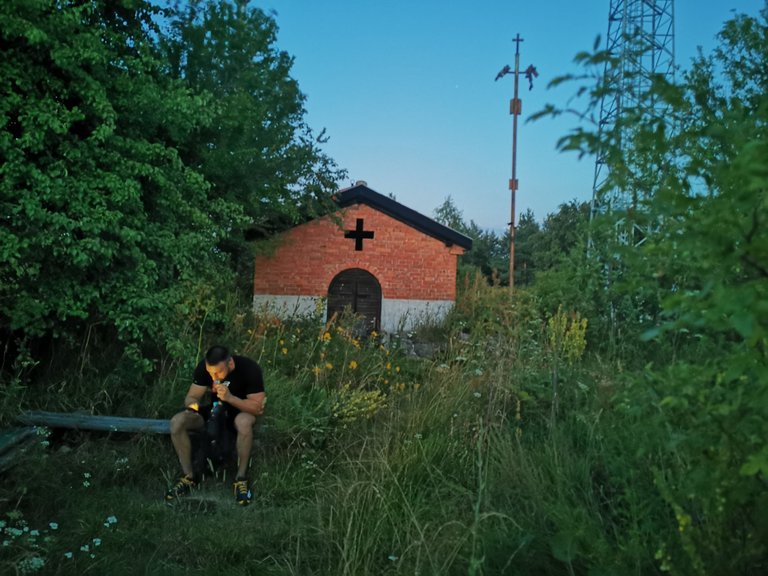 Finally we reached the peak. It had a radio tower and a small Chapel. It looks like broad daylight but it is not. It was pitch dark. I used my phone's night mode to illuminate it so much so that the surroundings can be seen.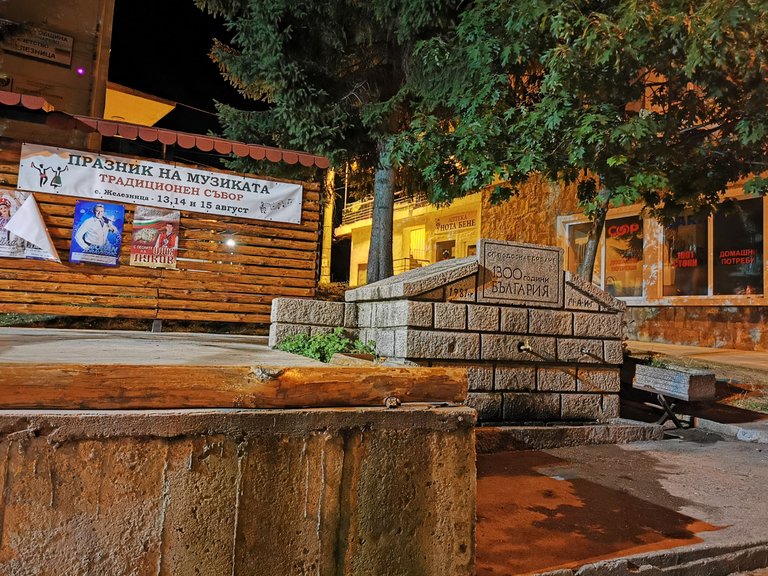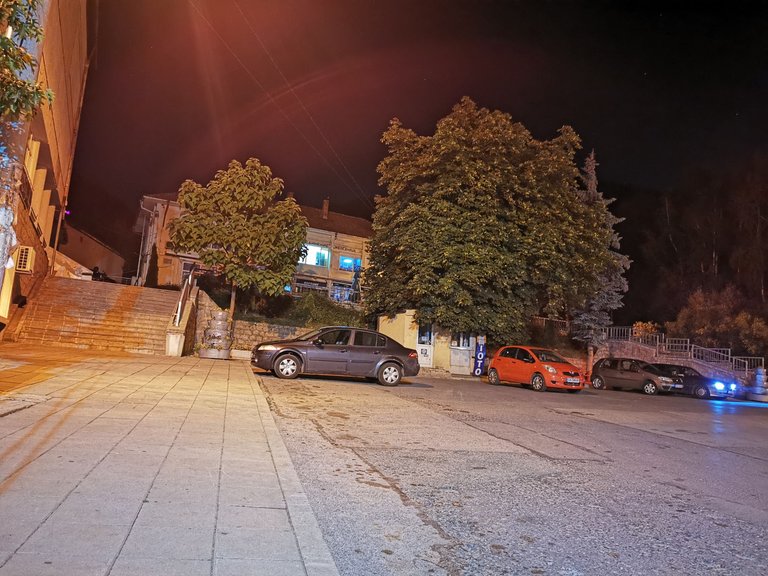 We had a long way back, but at 23:30, we finally reached back our car and drived home safely :)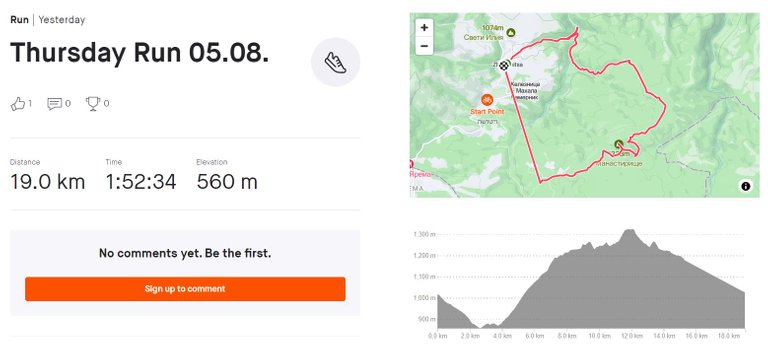 This is a small summary of the circle route that we ran. 19 km for 1:52 minutes and 560 meters of elevation. A great exercise!
Thank you for checking out my blog :)
Stay happy, be peaceful!
Namaste
---
---

||||
|-|-|-|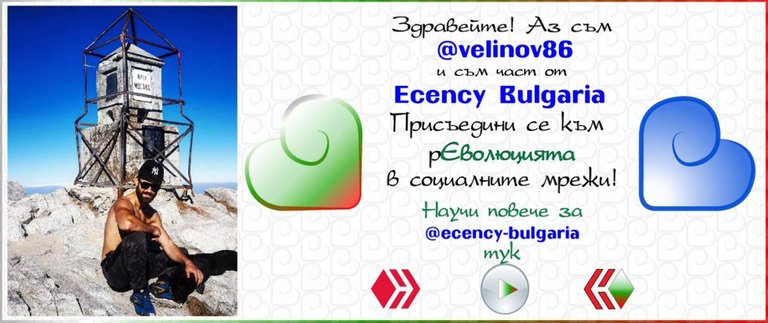 ||||
|-|-|-|

||||
|-|-|-|
Follow me on Twitter
---

This report was published via Actifit app (Android | iOS). Check out the original version here on actifit.io




05/08/2022

25617

Jogging, Running, Walking
---
---