Wednesday walk || Stream Dry up due to Harmattan unlike when it froze due to winter
Today Wednesday I took a walk around my neighborhood in Gaa-Akanbi LGA, of Ilorin Nigeria, and i came across a stream that use to be filled, now dry and scanty due to the Harmattan season.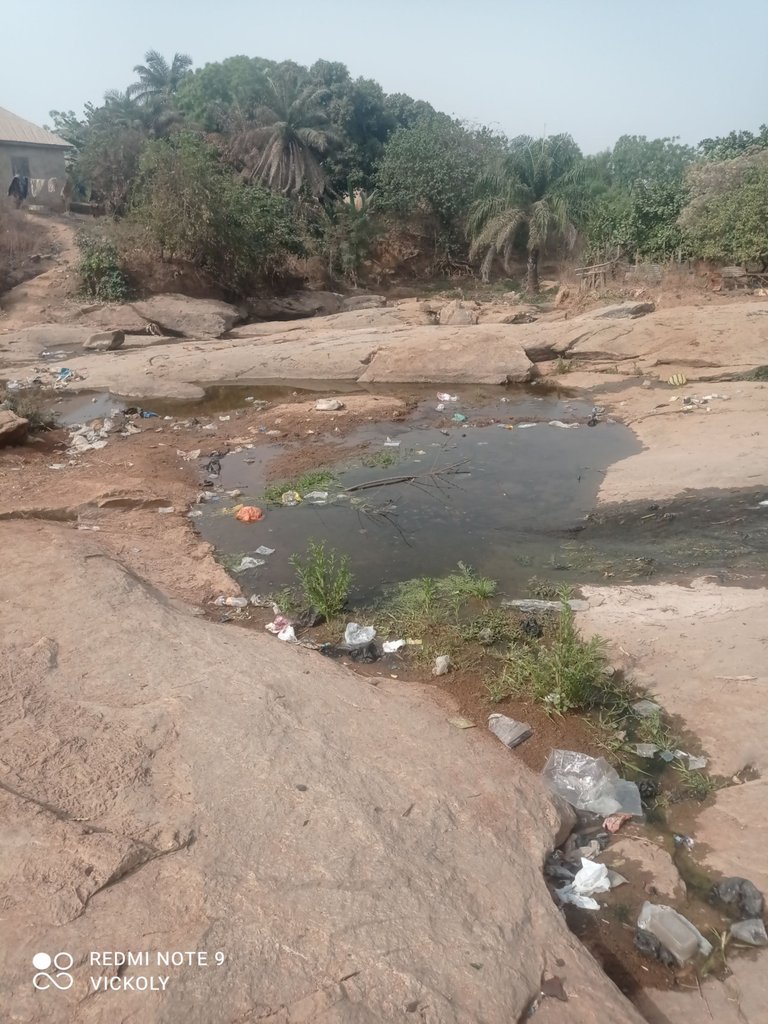 I set out of the house, and after walking for about 5 minutes, I saw this building where some masquerade tree stood like a soldier on attention.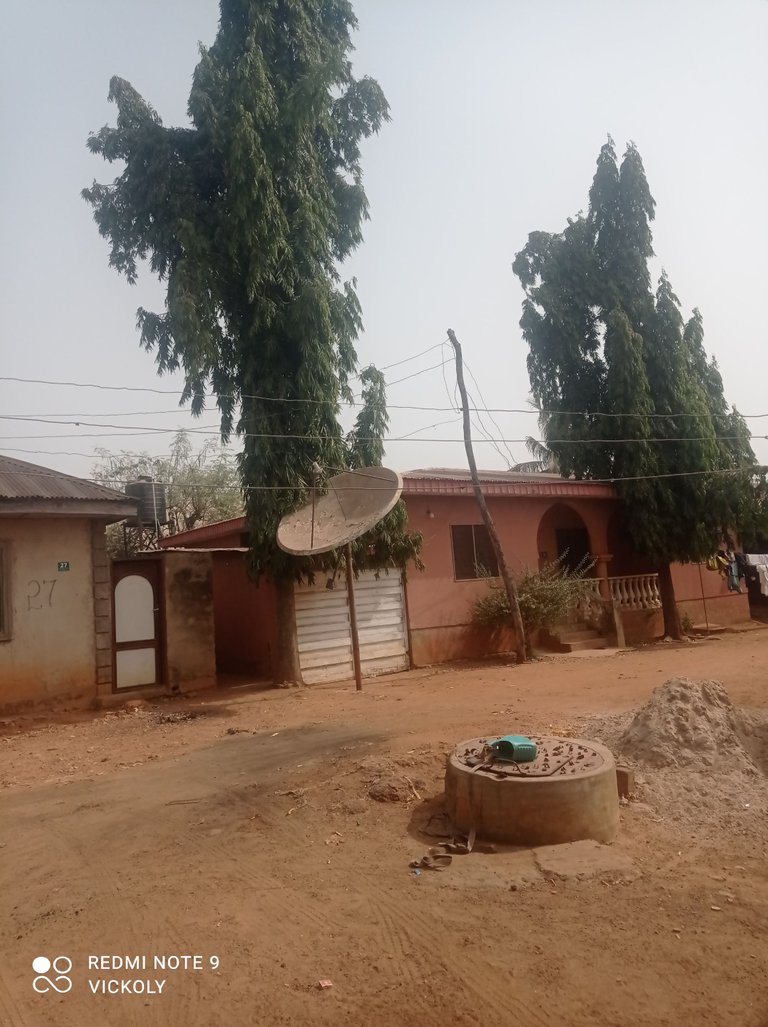 After walking ahead I saw this half dead orange 🍊 tree, which one half of it Bossom with oranges while the other part is dry and with leafs.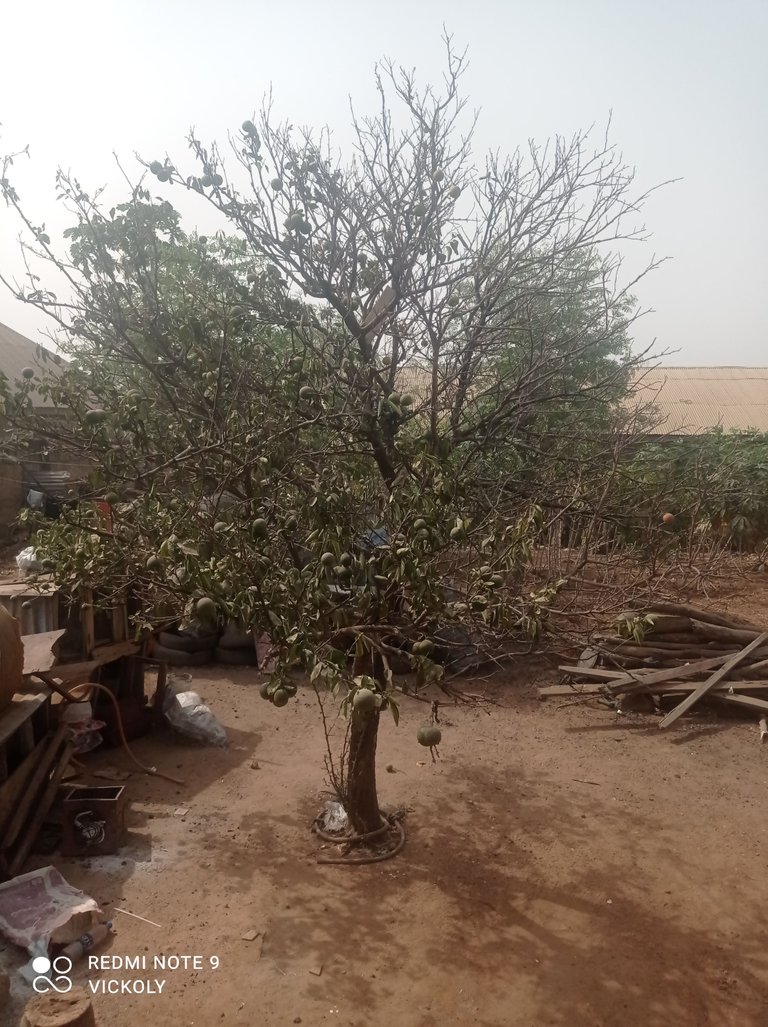 I left a arrive at the place where the stream use to be, and was amazing to discover that it's almost completely dry up.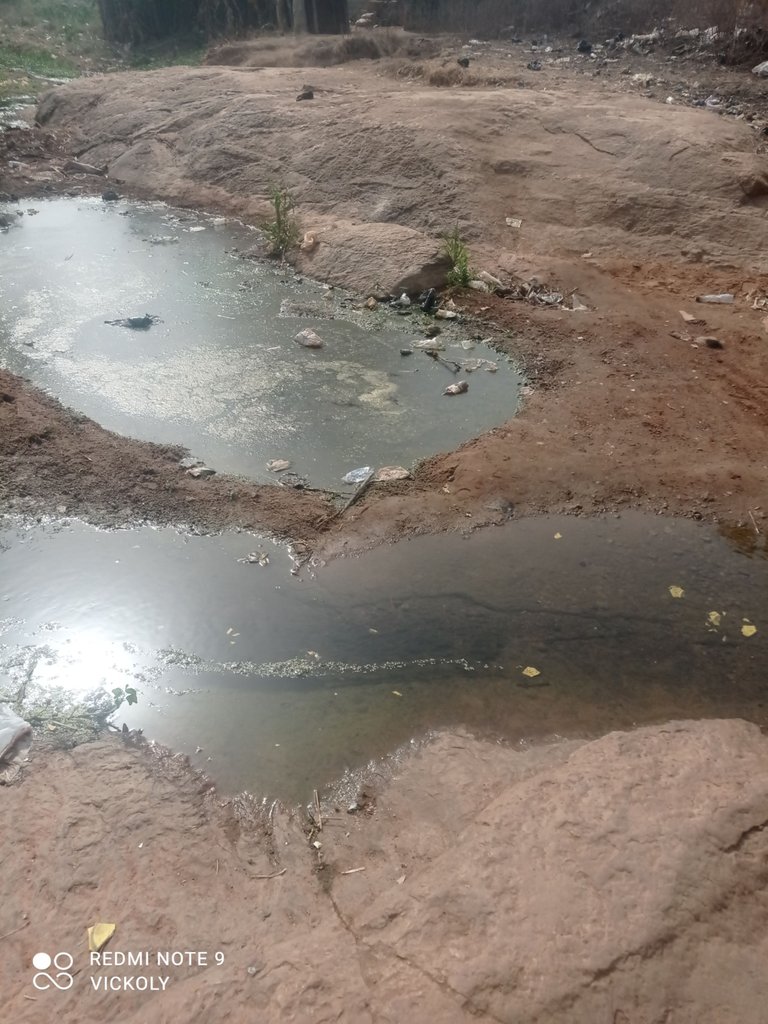 The stream pass over all this mountain, but now it all dry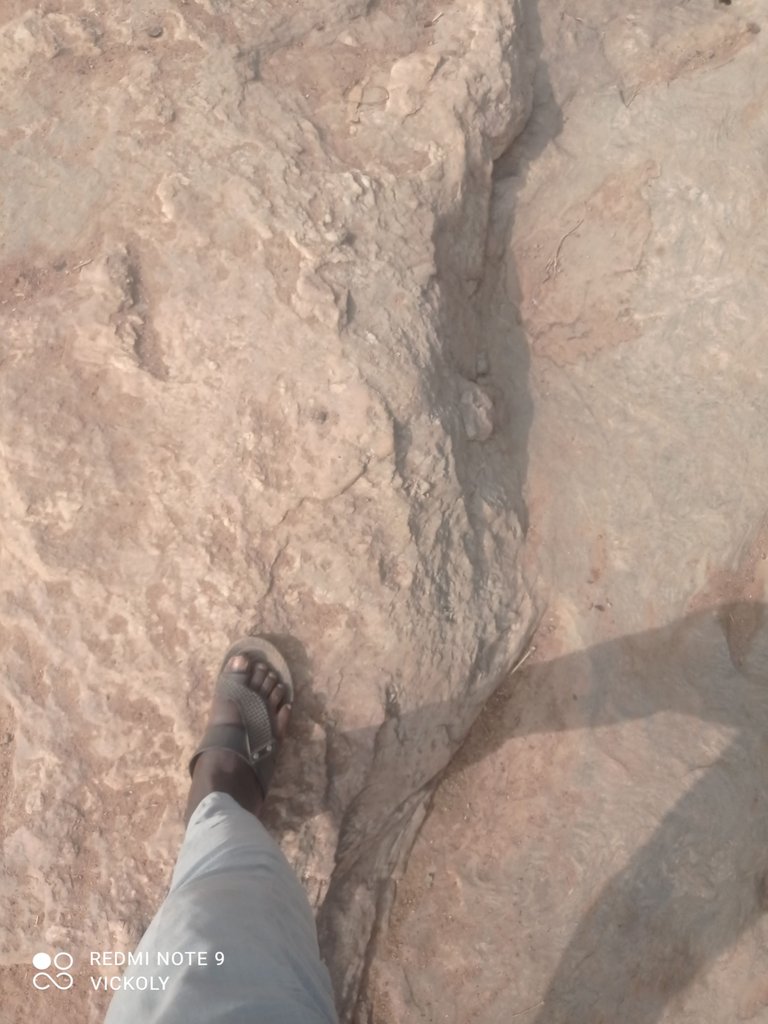 It's quite surprising because, the stream actual divided two neighborhood, which you can go across until you walk about a mile to locate the bridge that was built across it, and I could remember while I was growing up and had to walk through the stream alongside my elder brother, because he felt walking miles to just cross a stream that he can walk through is not worth it.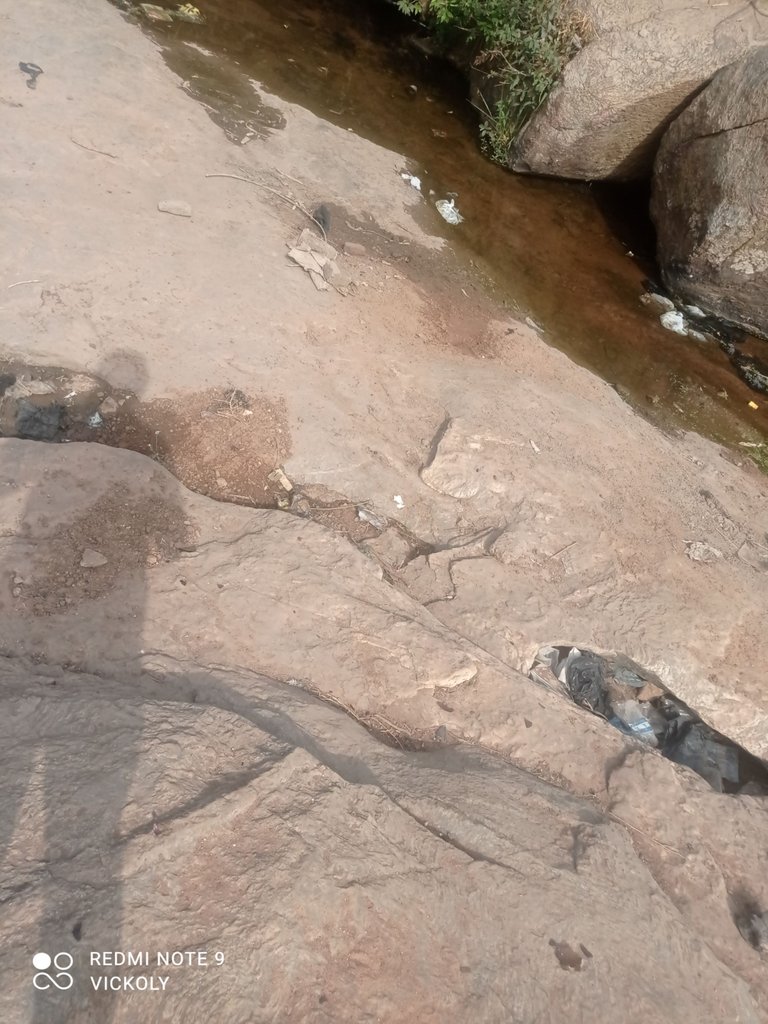 I move closer and took more photos before heading back home.
![IMG_20220202_100701.jpg](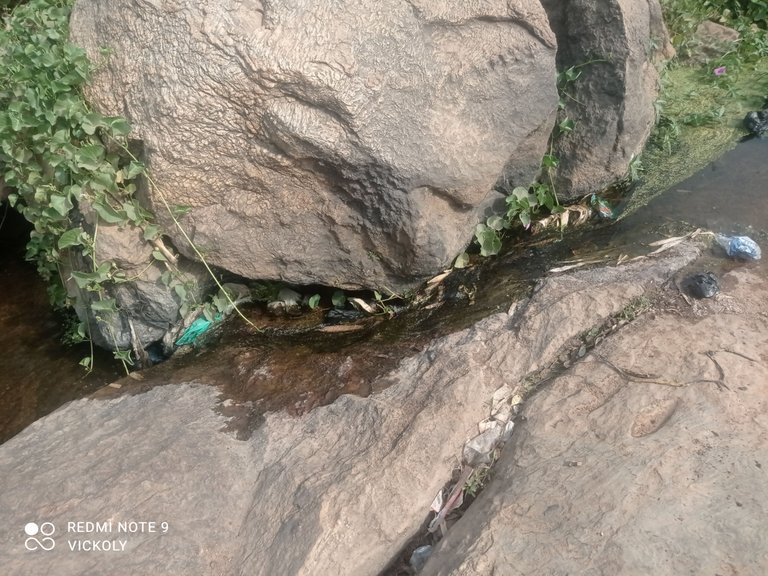 Though this is normal, cause that's how the stream. Usually dry up during the Harmattan season. But am always amazed at how rivers and streams froze In Europe.
I appreciate @tattoodjay for setting up the #Wednesdaywalk community.
Thanks for stopping by, have a blessed day ahead
---
---