Entrenamiento BICEPS de 3 minutos con ejercicios de peso corporal / 3 MIN BICEPS Workout with Bodyweight Exercises [ENG | ESP]

3 MIN BICEPS Workout with Bodyweight Exercises
---
5 ejercicios que no pueden faltar en tus entrenamientos
5 exercises you can't miss in your workouts
Un placer Atletas de la comunidad de
Full Deportes
, es un placer para mi compartir con ustedes esta serie de ejercicios en videos que estoy realizando y me satisface motivarlos a ejecutar estos ejercicios que pertenecen a la disciplina extrema llamada Street Workout y Calistenia.
A pleasure Athletes of the community of
Full Deportes
, it is a pleasure for me to share with you this series of exercises in videos that I am doing and I am pleased to motivate you to perform these exercises that belong to the extreme discipline called Street Workout and Calisthenics.
---
Para esta rutina trabajaremos el Biceps algo que tiene dos extremos o dos cabezas. ... El bíceps braquial, vascularizado por las arterias bicipitales, es inervado por una rama del nervio musculocutáneo. Este músculo posibilita que el brazo se mueva, permitiendo -junto a otros músculos- la flexión del codo. En estos ejercicios hice 10 repeticiones de cada ejercicio la cual esto depende de cada atleta hacer las repeticiones que desee, pero para las personas principiantes pueden hacer en 5 o 6 repeticiones, para esto le sugiero hacer esta ronda de ejercicios de 2 o 3 rondas descansando al final de cada ronda entre 2 o 3 minutos o como máximo 4 minutos.
For this routine we will work the Biceps something that has two ends or two heads. ... The biceps brachii, vascularized by the bicipital arteries, is innervated by a branch of the musculocutaneous nerve. This muscle enables the arm to move, allowing -together with other muscles- elbow flexion. In these exercises I did 10 repetitions of each exercise which is up to each athlete to do the repetitions he/she wants, but for beginners they can do in 5 or 6 repetitions, for this I suggest doing this round of exercises in 2 or 3 rounds resting at the end of each round between 2 or 3 minutes or at most 4 minutes.
---
---
---
▶️ Watch on 3Speak
---
---
---
Los ejercicios que trabajaremos aquí son:
1.- BEHIND THE BACK CHIN UPS
2.- BEHIND THE BACK CURL
3.- BODYWEIGHT CURL
4.- MALTESE LEAN
5.- NEUTRAL GRIP PULL UPS
The exercises we will work on here are:
1.- BEHIND THE BACK CHIN UPS
2.- BEHIND THE BACK CURL
3.- BODYWEIGHT CURL
4.- MALTESE LEAN
5.- NEUTRAL GRIP PULL UPS
---
Cada uno de estos ejercicios que podemos observar en el video trabaja y fortalece la espalda, el biceps y los dorsales, en los cuales nos ayudan a ganar masa muscular y fuerza para seguir progresando en cada rutina que hagamos día a día.
Each of these exercises that we can see in the video works and strengthens the back, biceps and dorsal muscles, which help us to gain muscle mass and strength to continue progressing in each routine we do every day.
---
---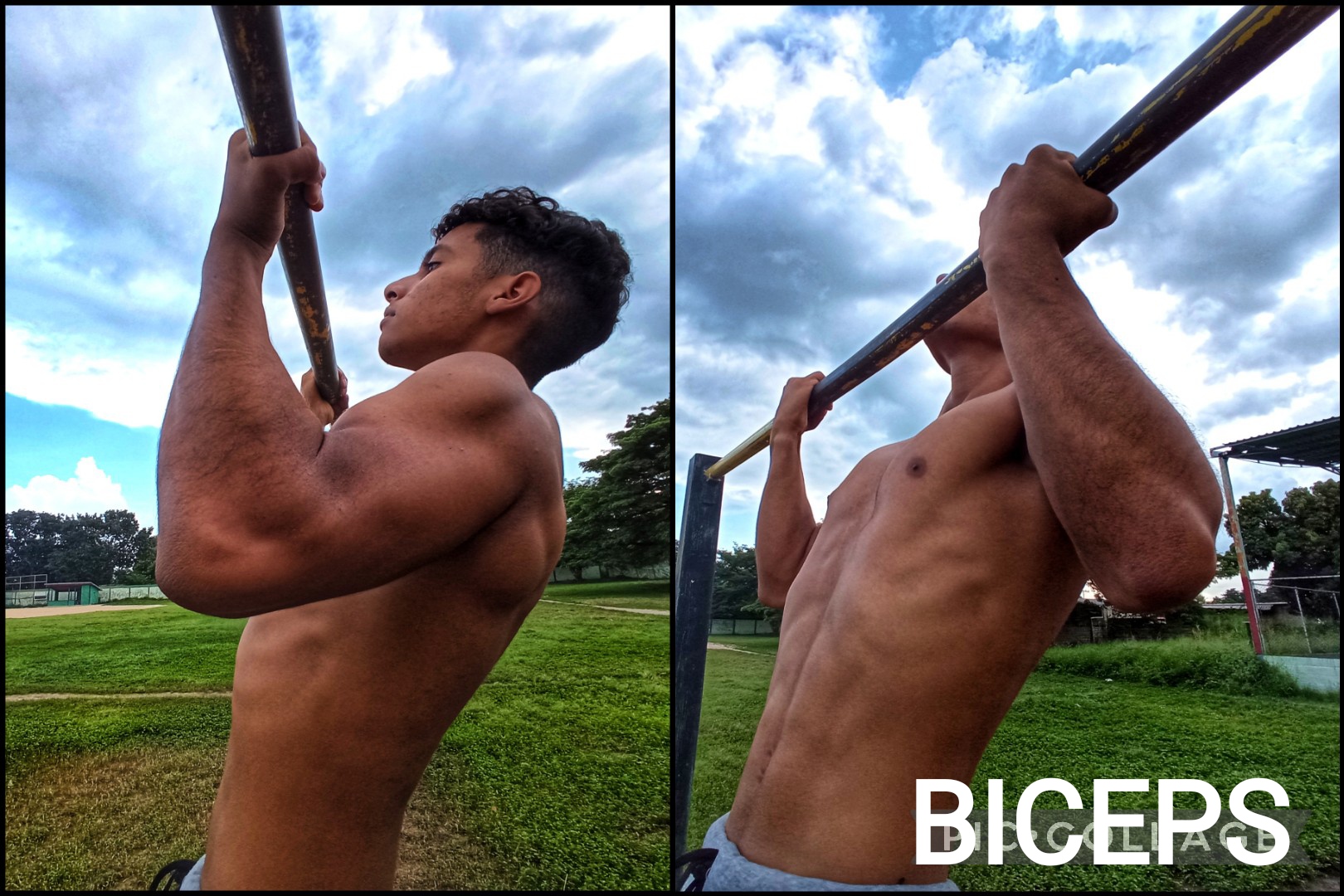 Si desean más información de la rutina no duden en dejar sus comentarios o para mas información escriban a mí instagran:
@victor
_sw30
If you want more information about the routine, please leave your comments or for more information write to my instagran:
@victor
_sw30
---
Creating Quality Content
Creador de contenido original
I want to mark the before and after of this sport
Quiero marcar el antes y el después de este deporte
Social Medial
Instagram
---
▂▃▄▅▆▇█▓▒░VICTOR░▒▓█▇▆▅▄▃▂
Ama / Vive / Crea
---
---
▶️ 3Speak
---
---