Mbappe vs Messi: Let's End the Arguments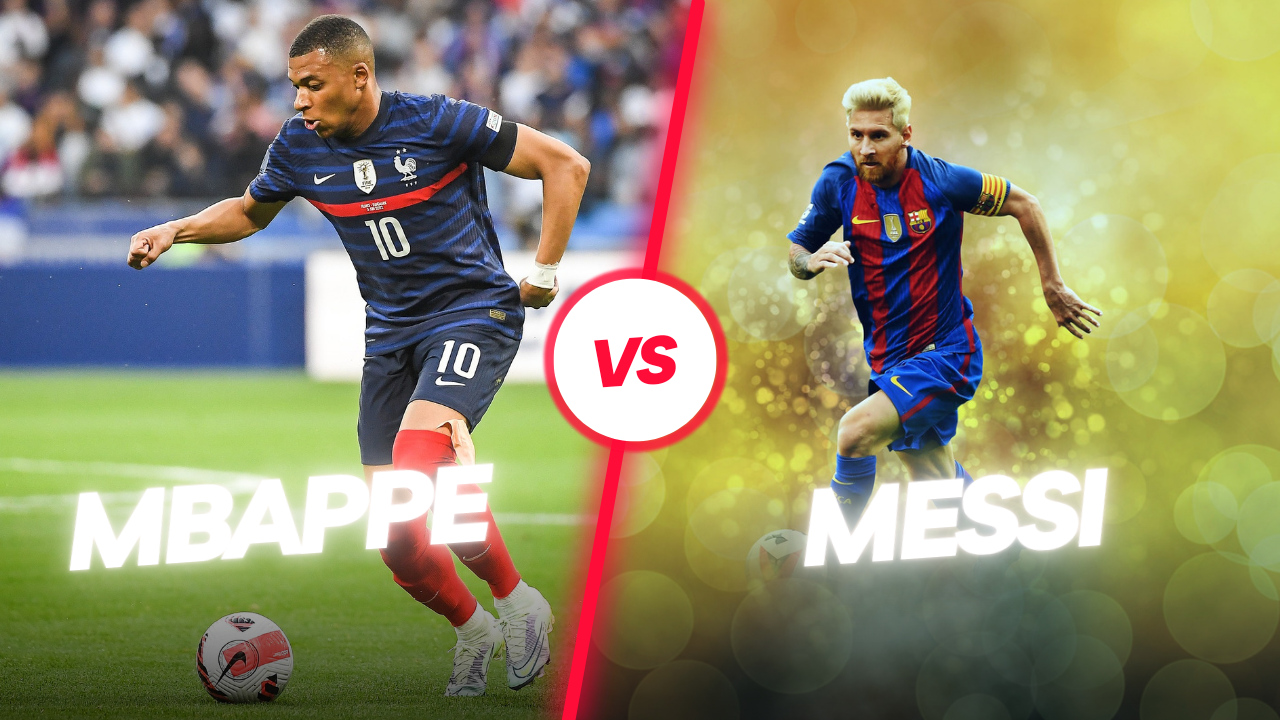 Lionel Messi and Kylian Mbappé are two of the most talented and successful footballers of their generation. Mbappé has already won the 2018 World Cup. Both players have been recognised for their outstanding individual and collective accomplishments, as well as their ability to continually play at a high level for their respective clubs and national teams.
The following is an in-depth comparison between Mbappé and Messi:
Age: Mbappé is younger than Messi, having been born in 1998 as opposed to 1987, the year that Messi was born.

National team: Mbappé competes for France on the national team, while Messi is a member of Argentina's national squad.

Position: Both players are primarily forwards, but Messi is known for his ability to play anywhere across the front line, whereas Mbappé is typically used as either a right winger or a center-forward most of the time.

Physical attributes: Mbappé is known for his incredible pace and acceleration, both of which he uses to great effect to beat defenders and get in behind the backline of the opposition. On the other side, Messi is not as physically imposing as Mbappe and relies more on his technical skill, fast feet, and close control to open up space and possibilities for himself and his teammates.

Playing style: Although both players are well-known for their exceptional dribbling skills and their ability to score goals, their playing styles are very different from one another. Mbappé is a more forceful and direct player who makes use of his speed and power to break past defenders and create opportunities for himself to score goals. Messi is a player who is more subtle and creative, and he uses his close control and dribbling skills to create space and openings for himself and his teammates. Messi is one of the best in the world at what he does.

Accomplishments: During the course of their careers, both players have earned a number of accolades, both individually and collectively. Mbappé has won the World Cup with France as well as the Ligue 1 championship, the Coupe de France, and the Coupe de la Ligue while playing for Paris Saint-Germain. Messi has won 10 titles in La Liga and 4 titles in the UEFA Champions League with Barcelona. In addition, he has won numerous individual awards, including the Ballon d'Or on multiple occasions, and recently, he bagged the World Cup for his country.
Bottom Line
Mbappé and Messi are two of the most talented and successful footballers of their generation, but it is difficult to compare them directly because they have different playing styles and have achieved their success in different leagues and competitions. Overall, Mbappé and Messi are two of the most successful and talented footballers of their generation. On the other hand, both players are widely regarded as being among the finest in the world, and they have both continuously played at the highest level for their respective clubs and the national teams of their countries.
Posted using SportsTalkSocial
---
---