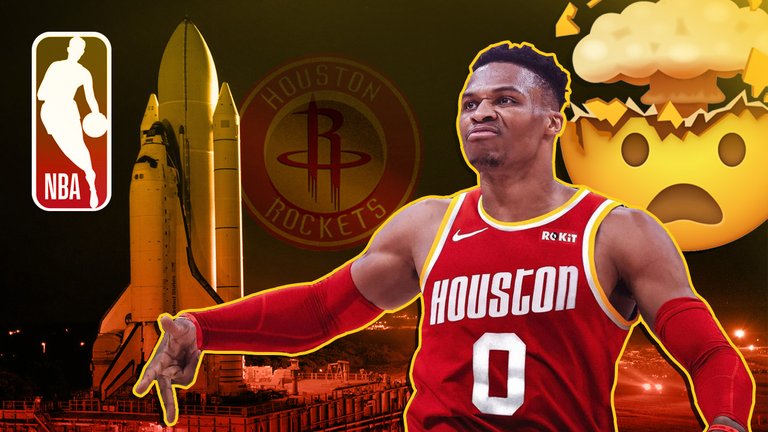 Russell Westbrook's fate has been sealed. Goodbye OKC, hello Houston. Westbrook reunites with James Harden after having been on different teams for nearly 7 years. Houston, we have a connection.

The deal
The Rockets will ship off veteran point guard Chris Paul (3-year/$120 million), two protected first-round picks (2024 and 2026, both protected Nos. 1-4) and two pick swaps (2021 and 2025) to the Thunder in exchange for Russell Westbrook (4-year/$170 million).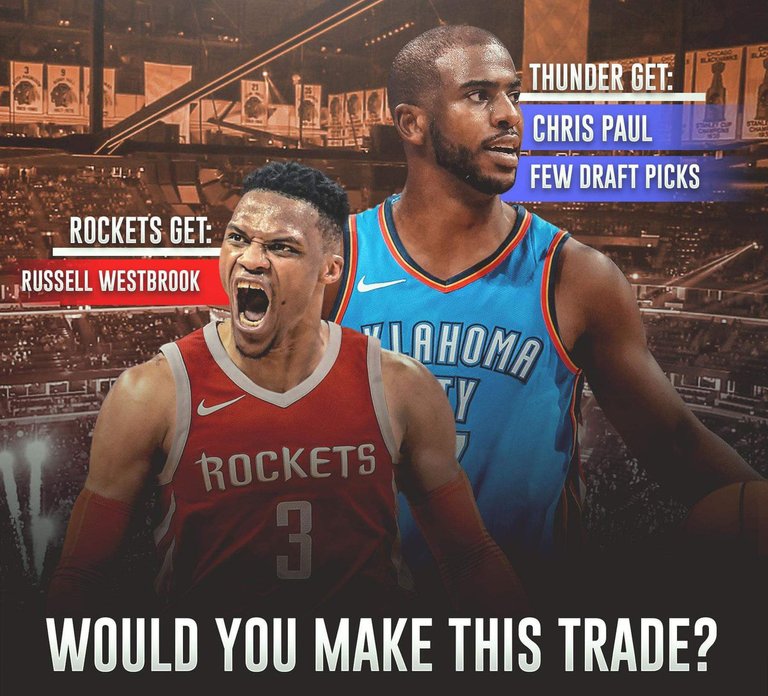 What this means
Two former MVP guards are reunited in Houston. The duo started their careers together with the Thunder. Westbrook (30 years old) and Harden (soon to be 30) were both happy about this trade. Chris Paul (34 years old) heads back to Oklahoma City, where he briefly played previously when New Orleans relocated the Hornets during hurricane Katrina.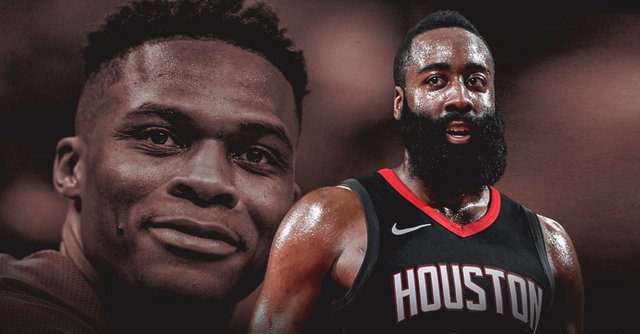 This squad has the capability to be top 5 in the league.


Here is my projected starting lineup for the
2019-20 Houston Rockets :

PG- Russell Westbrook
SG- Eric Gordon
SF- James Harden
PF- P.J. Tucker
C- Clint Capela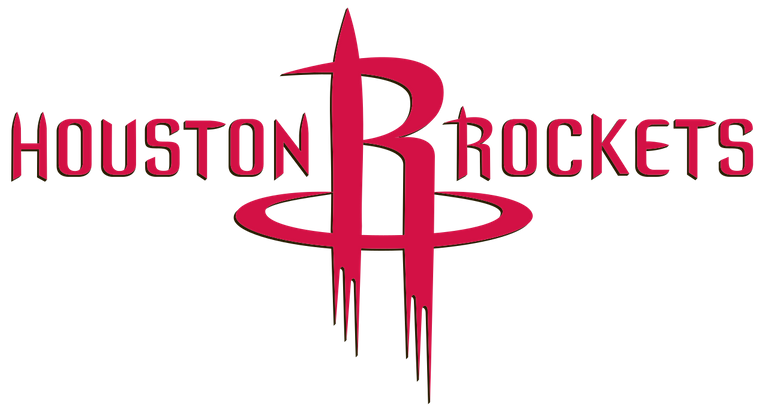 You can view all 30 of my NBA team starting lineup predictions here.
To find out what other teams were discussing trade options for Russell Westbrook check my other post here.

Do you think that Russ will fit in better with the Rockets than Chris Paul did?
Leave your comments below, this is #sportstalk after all.


Join my Fanbase on SteemAuto to support my content consistently (Click Here)
Leave a comment if you do become a fan and I will give you a 100% upvote in return, plus maybe a follow. If you post some quality content then you may even catch me manually curating and upvoting you more in the future.
Best Regards,