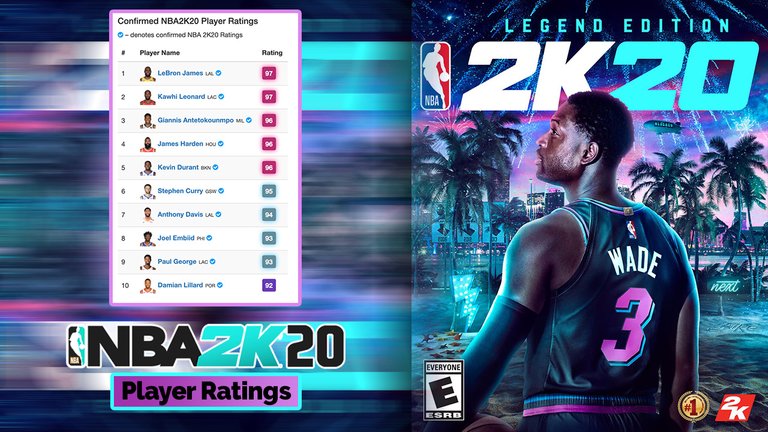 The official player ratings for #nba2k20 have been released. This is a great way to check the overall rating of every single NBA player, rookies included.

Even if you are not a #gamer...
So you only watch sports on TV, you do not play #videogames. This information is still extremely valuable to you, even only as a fan of #nba basketball. These ratings are so spot on with player skill, you can become a real life GM from your bed or couch. This list originates from serious time and research from informed people whom live and breathe basketball. You can trust these rankings to help find validity throughout the league.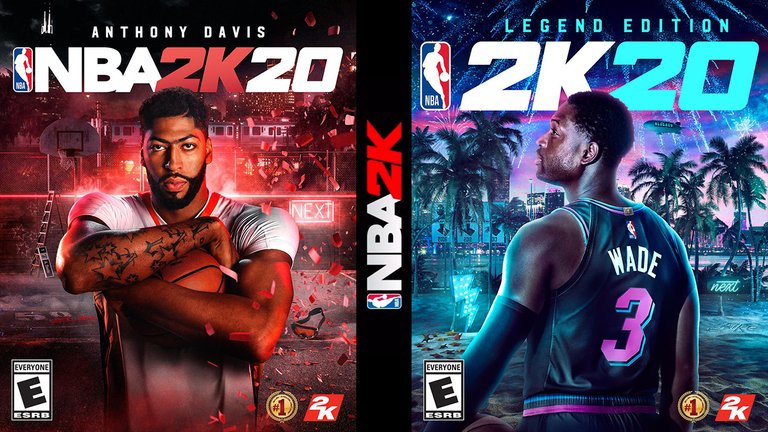 Top players for the 2019-20 NBA season
---
ALL PLAYERS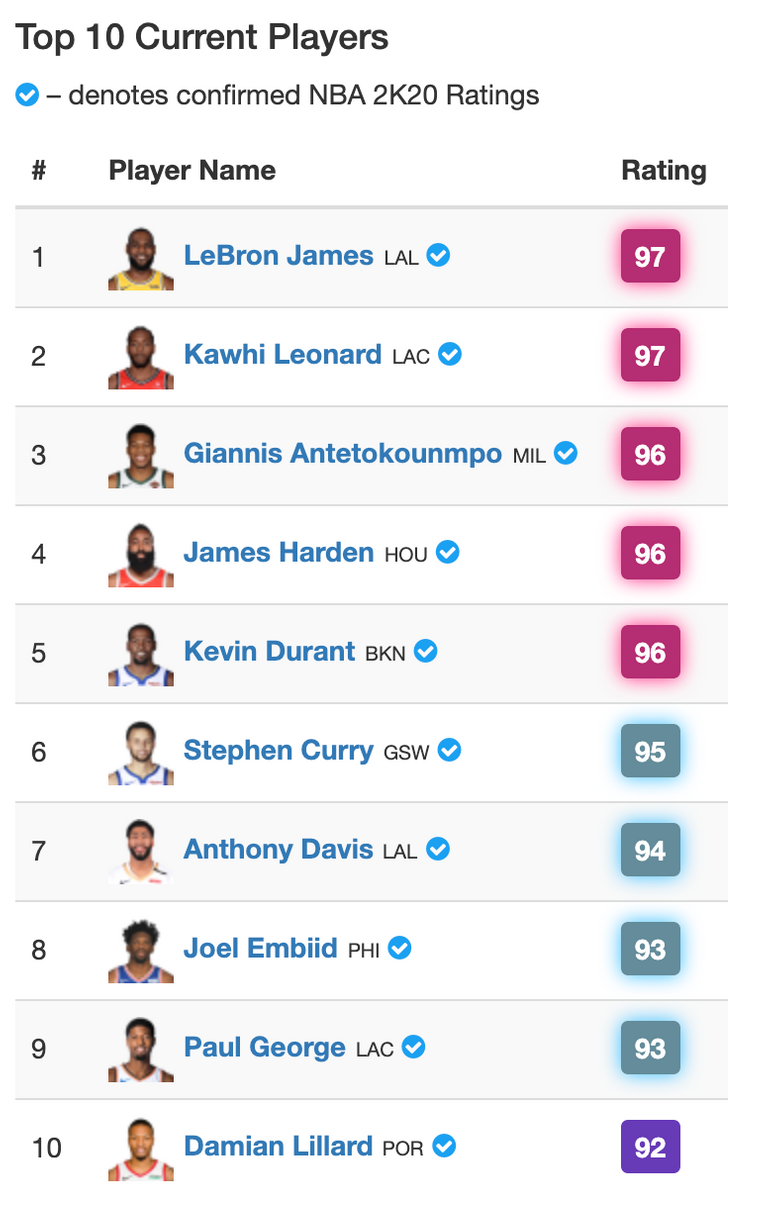 ---
ROOKIES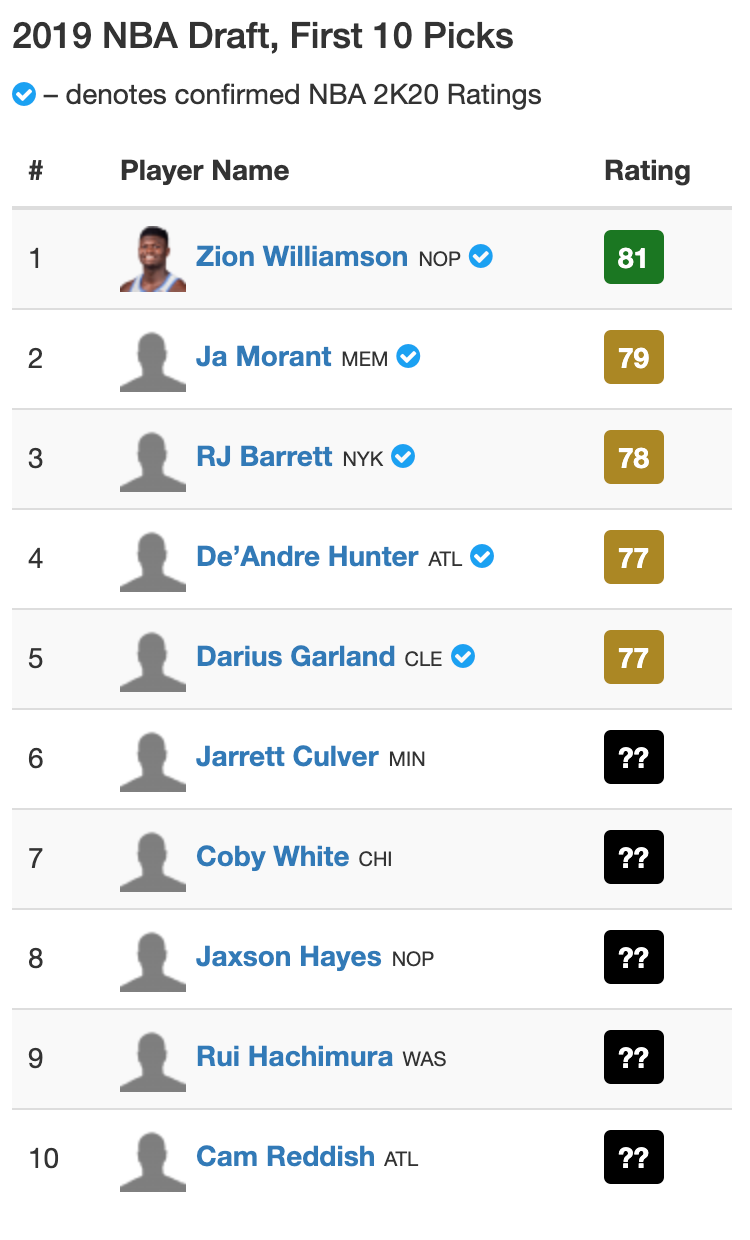 ---
POINT GUARDS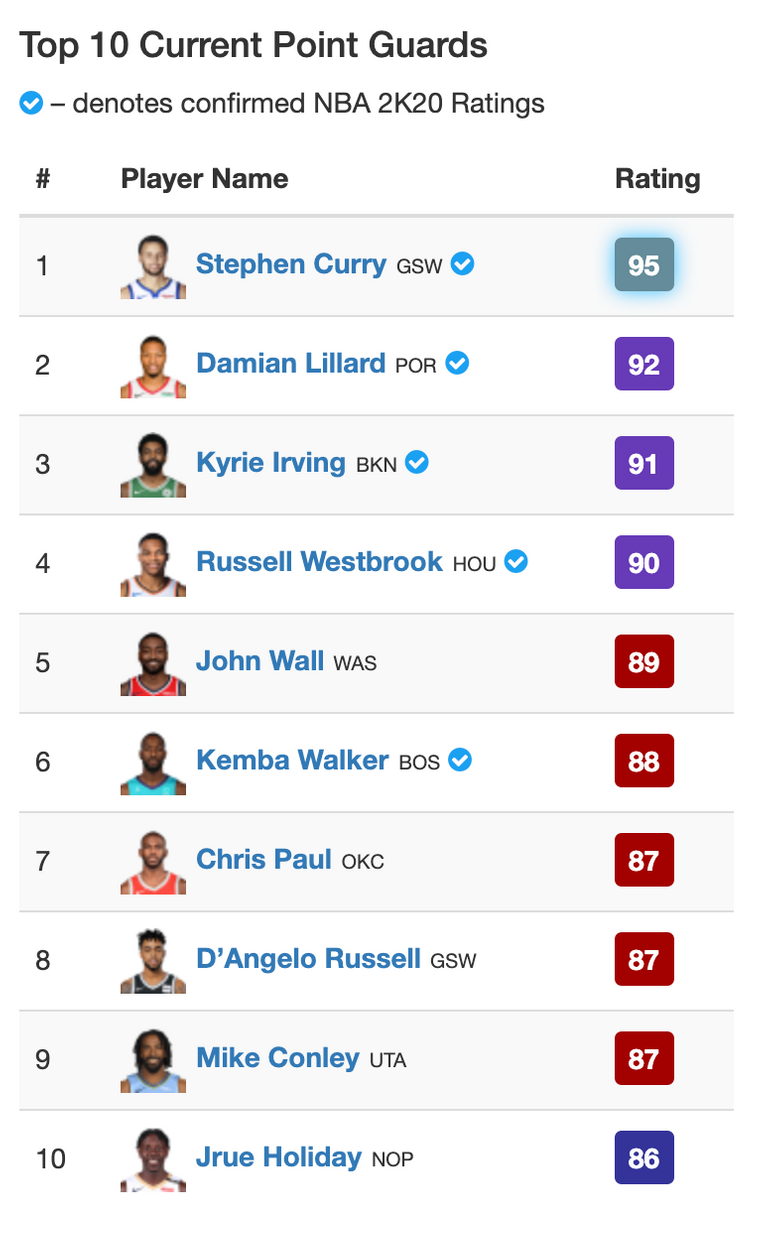 ---
SHOOTING GUARDS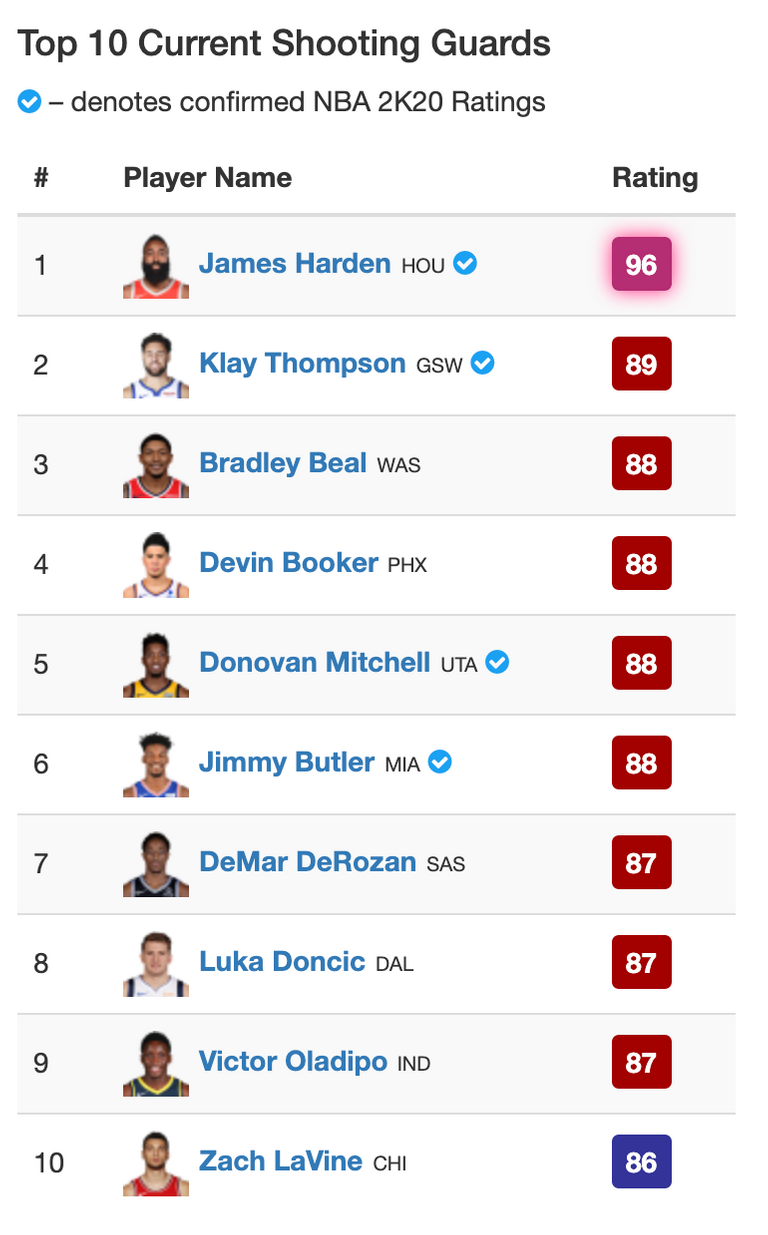 ---
SMALL FORWARDS
---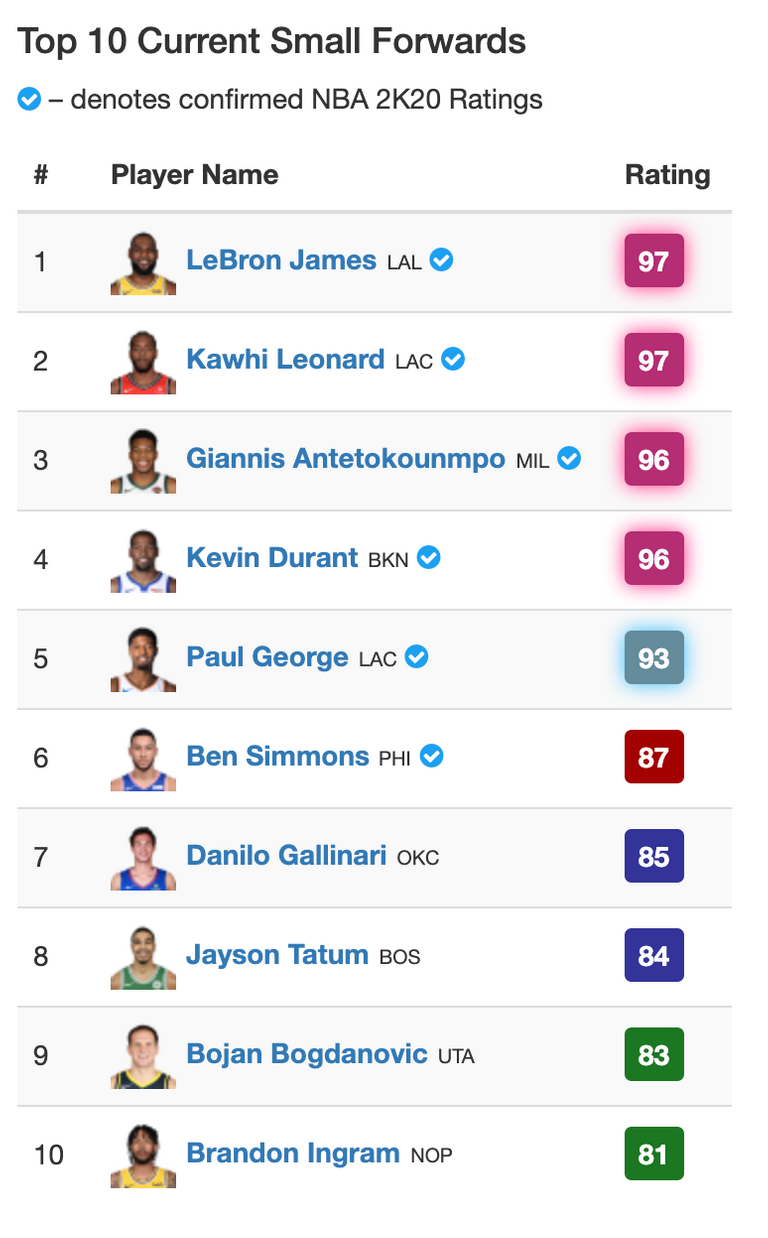 POWER FORWARDS
---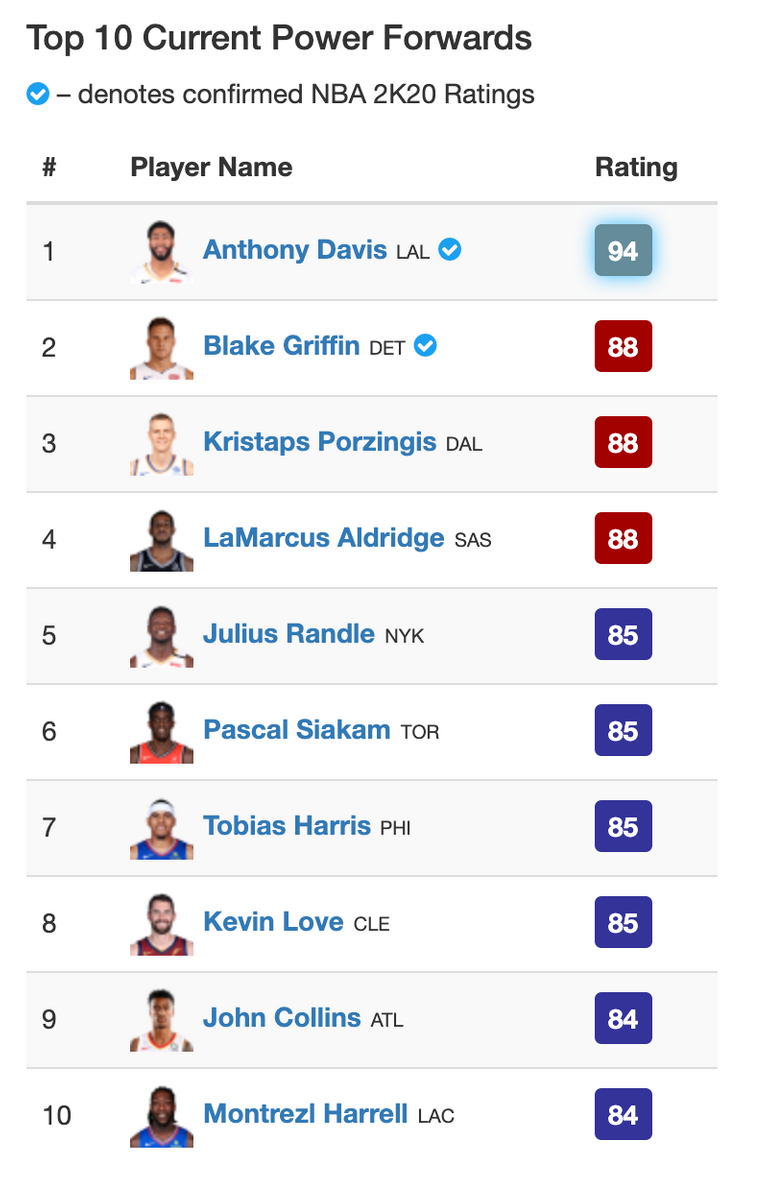 ---
CENTERS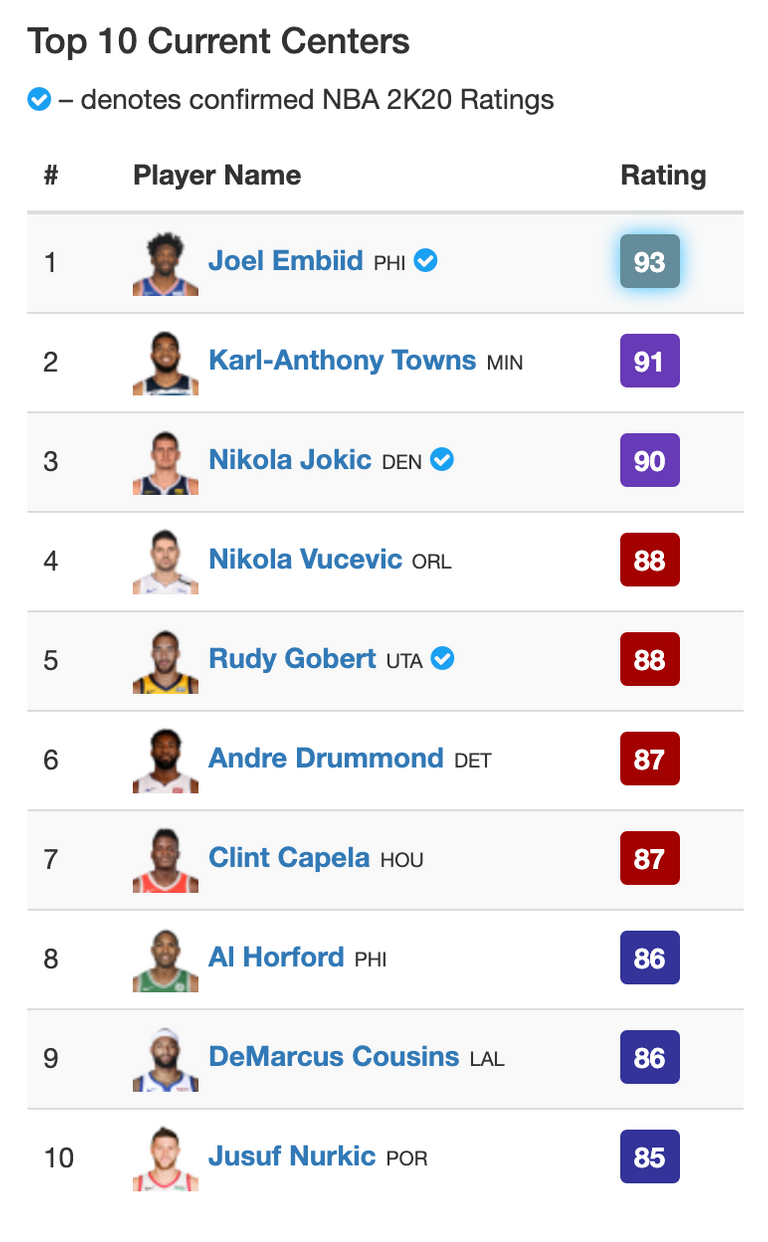 ---

You can view the list of every single player in the league on https://www.2kratings.com
Do you think that the NBA 2K player ratings are realistic?
Leave your comments below, this is #sportstalk after all.


Join my Fanbase on SteemAuto to support my content consistently (Click Here)
Leave a comment if you do become a fan and I will give you a 100% upvote in return, plus maybe a follow. If you post some quality content then you may even catch me manually curating and upvoting you more in the future.
Best Regards,