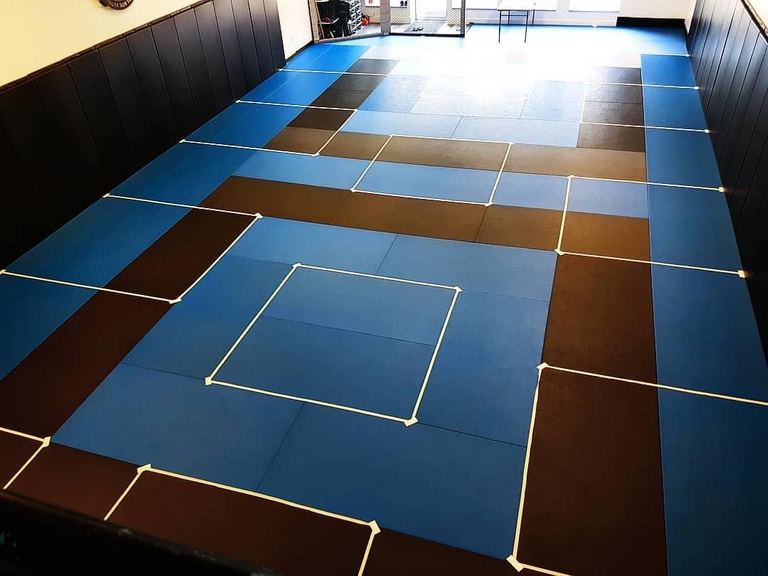 Things Have Changed
Martial Arts, especially full contact varieties, were first and perhaps most justified of closures. I could think of few activities more risky than grappling when it comes to the potential to spread a virus like Covid-19. Returning to active training was a pipe dream that lasted too many months.
I have trained BJJ leisurely for approximately 7 years and hold a purple belt. It is so great for the mind, body and confidence but I appreciate equally the close friends I have made and missed over the last few months.
Here is a look at the first day of reopening through my eyes.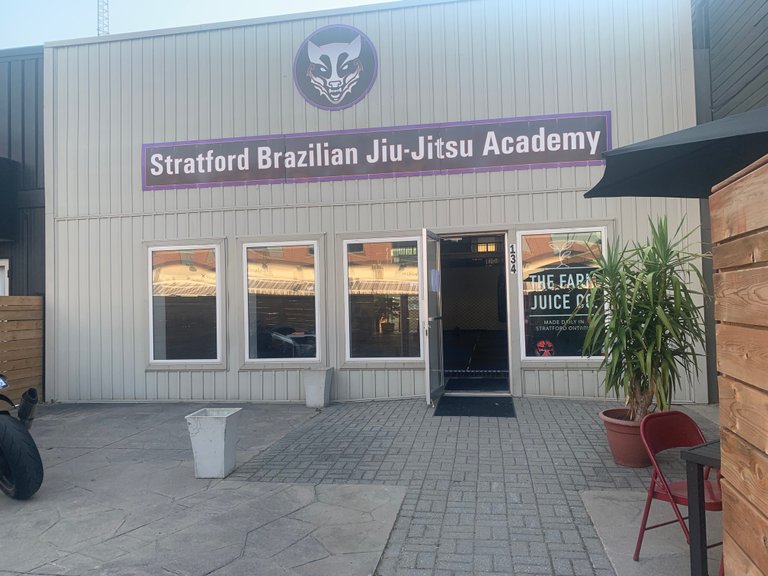 Stratford Brazilian Jiu-Jitsu Academy
http://stratfordbjj.com/
has been closed since the lock down process started in March. Responsible business ownership, conscious patience with the lock-down, and a disciplined approach to being a good example of gradual return to normal.
It has been a few long months and I am rockin' a little covid padding so it is great to be back.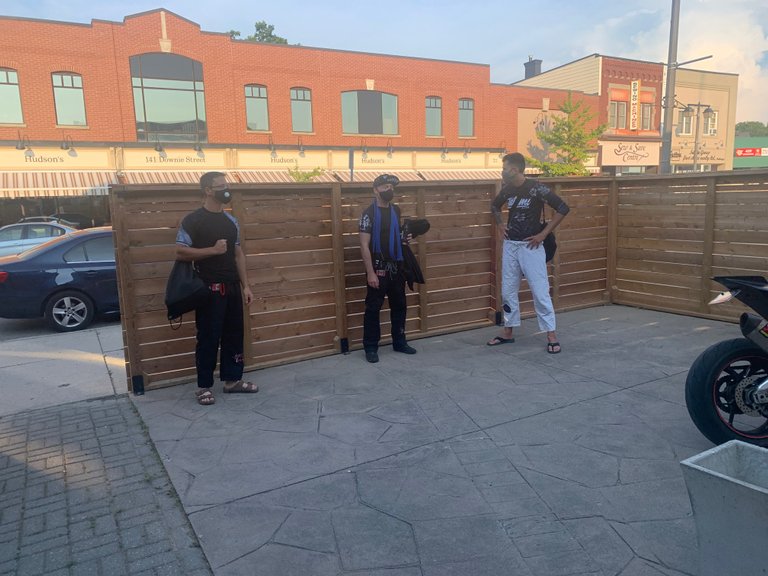 Familiar faces assemble with masks and plenty of space for the anticipated dry run of the first evening class. 7:00 three times a week so there is a great mix of students, professionals, actors, and beerologists.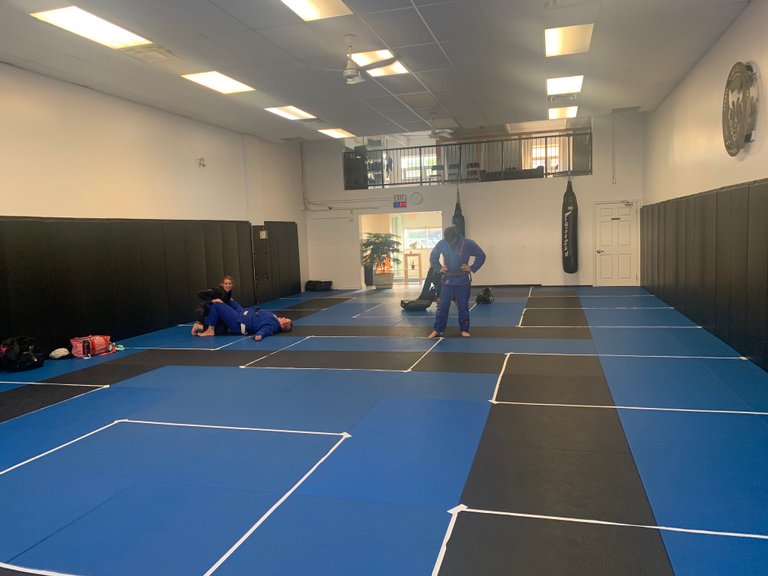 The class before ours is the popular Women's Jiu Jistu with the most dangerous ladies I know and coach Kris supervising the safe training.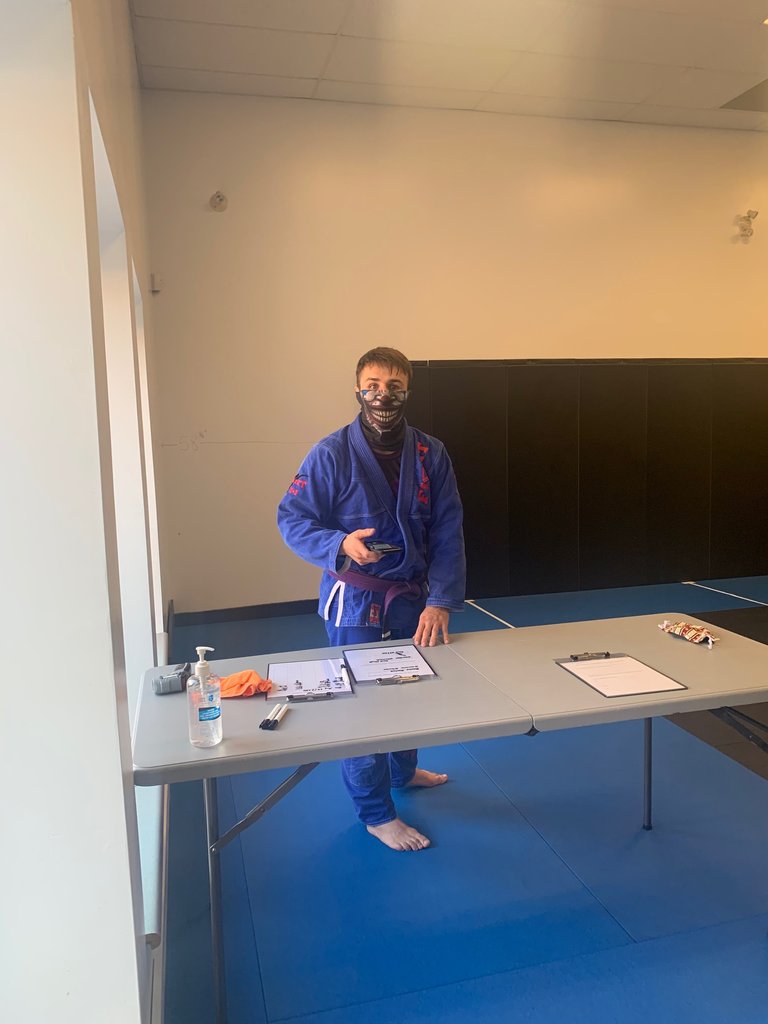 He prefers to not wear a mask but has REALLY gotten ugly over the last few months.


After signing in, declaring our personal training partner (someone in our 10-person bubble we trust to be a antivirus ninja,) we stay away from each other and cannot take our mask off 'til we get to our defined training squares.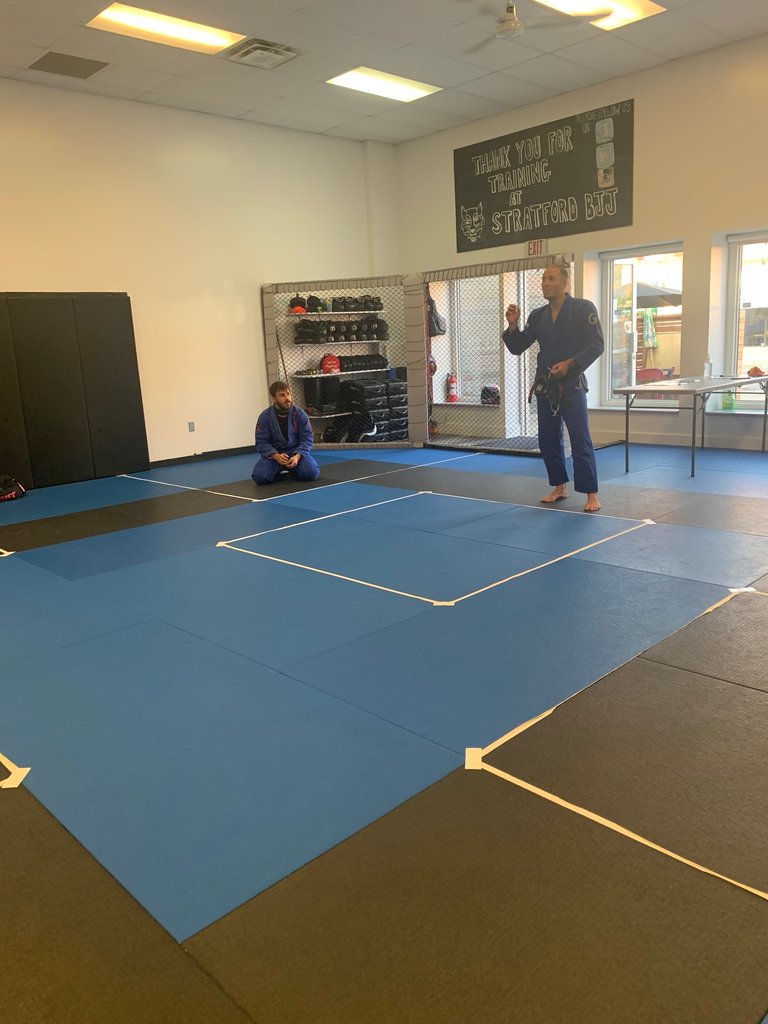 Professor O'Shea is obviously as happy to be back instructing as much as we are to be back. The process is explained and we get through our vigorous in-place warm up instead of the standard laps and drills. Brand new padded cage in the back ground which will up the game for the MMA fighter training camps.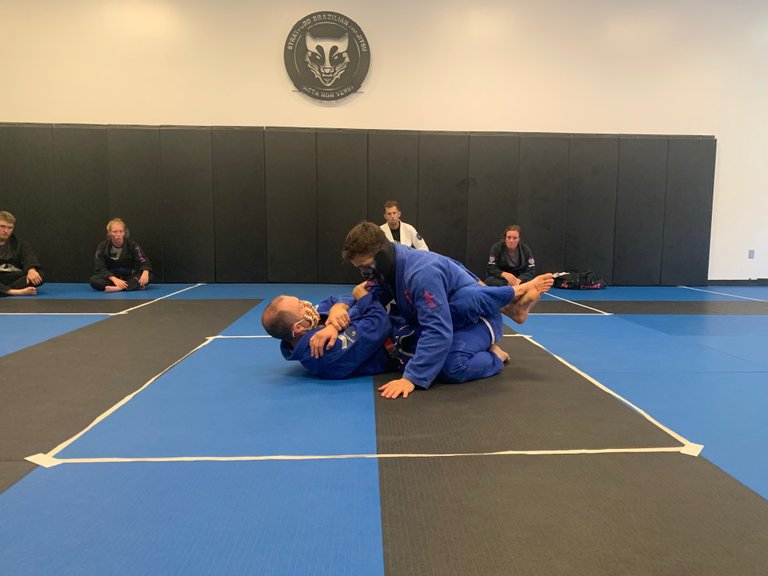 Technique is demonstrated in the center square with masks and plenty of space between instructor and student. We went over the basic arm bar from the guard with advanced details on foot placement, control and sequence.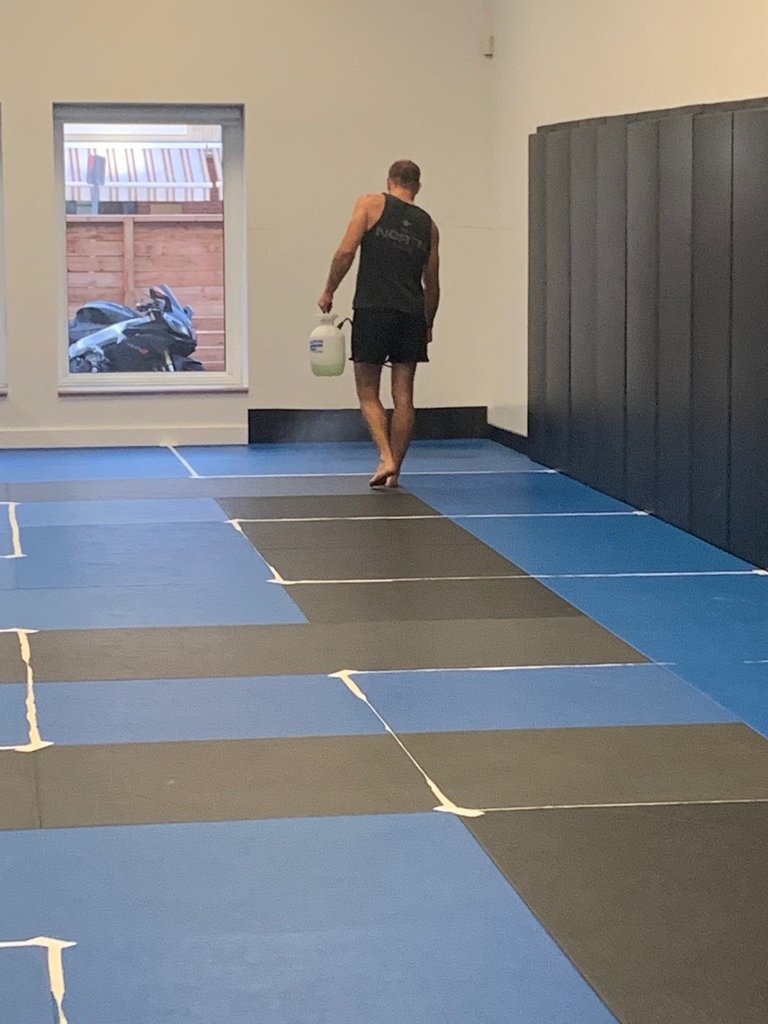 We are all responsible for being overly careful and diligent to protect each other, our loved ones and especially our high-risk family members. You can tell that we put in some solid specific time with our partners by the shredded marking tape on the mats. Every surface needs to be cleaned and disinfected between classes. Extra work, happily undertaken, as a necessary evil that enables a safe return to all that BJJ means to all of us.

After a conservative yet challenging class, there is nothing like the familiar sensation of walking out the back door, fatigued, and breathing the cool outdoor Canadian air. This time, it is wearing a mask til we are alone but that is a small sacrifice to be safely back.
I hope you can train where you are!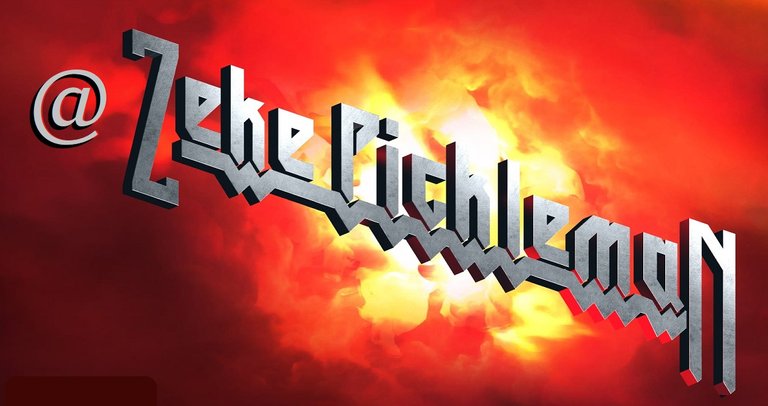 I am honoured to curate for:



What's your preferred exercise in these strange times?