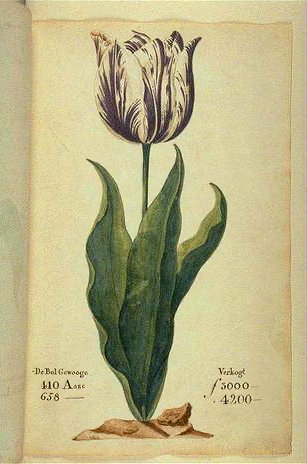 I really hate to ask,
help me with a task.
TULIP tokens to give away,
before opening game day.
It's an investment game,
TULIP Mania is the name.
You can sell or trade,
price may grow or fade.
There is profit to be made,
with free tokens not paid!
Please read below
information to know.
@busbecq, the TULIP Game Master, has honored with the task of distributing free TULIP tokens before the game starts (August 8 at 13:00 UTC, the first phase of the game begins). I was given 1000 TULIP tokens; the only stipulation is that I need to give away more than I keep for myself.
I have already given away 250 tokens. I want to give away more before the game begins. Since TULIPs are flowers, they should be delivered to someone. Just leave the name of a friend or loyal follower you want me to send TULIPs to. I will include a memo saying that you asked me to deliver them to that person. I will also send you some TULIPs for helping me out. The only restriction is if the person you want them sent to has left a comment or was named by someone else, you will need to select another person. I believe the more people that participate, the more interesting the game will be.
I suggest that you follow @busbecq for more information about the game as it becomes available. The game will last 28 days. You can sell your tokens and walk away with STEEM, trade to increase the amount you hold (hopefully, you sell high and by low) or just hold them. At the end of the game, the token will be asset-backed so they will have some value.
By starting the game with the free tokens, you have nothing to lose and the possibility to gain. For those interested in trading tokens, this is an opportunity to learn and hone your skill.
I appreciate your taking the time to help me out. I will be distributing the tokens on Thursday, August 8th. At that point, I will determine the amount each person receives the base distribution will be equal. I will send you some bonus TULIPs if you resteem this post.

7520