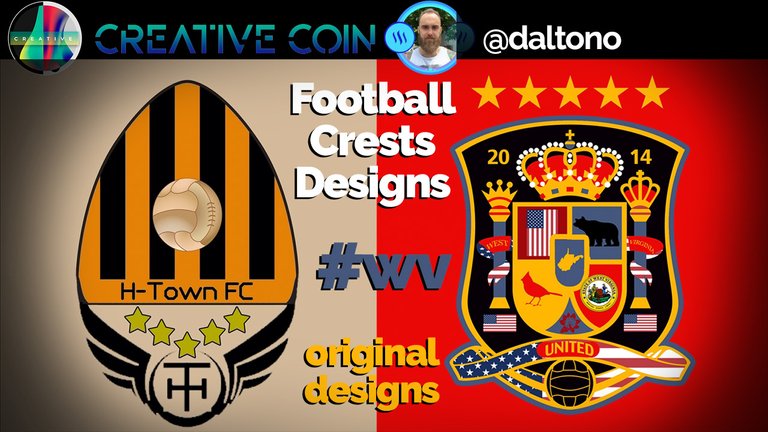 My graphic design skills occasionally come into use for my friends. A perfect example are these #football crest designs. I made one for West Virginia United and the other for Huntington Football Club.
Sports and Creativity...
These #soccer teams are both from #wv in eastern #usa. It's not everyday that I get to combine two of my favorite things. Thanks to #sportstalk & #creativecoin I can now share with both audiences.

West Virginia United
This WV United design incorporates many aspects of the state and nation. The central crest includes the state outline, the state animal (black bear), the state seal, the state flower (rhododendron), the state bird (cardinal), and the USA flag. A royal theme is present, with West Virginia banners flowing. The year the team was founded up top (2014). This is a very patriotic and visually pleasing team crest.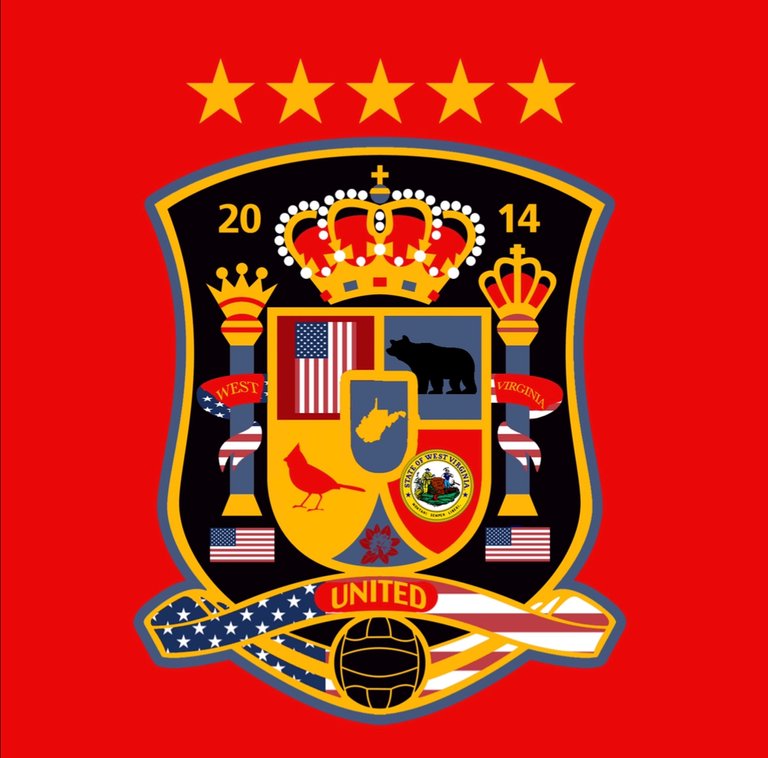 I love how this one turned out. The color palette worked well, and the layout was near perfect. Only thing I wish I could have maybe done better is the text and the rhododendron. This was five years ago when I was far less graphically talented.
What do you think of this crest design?

Huntington Football Club
More of an old fashioned look was requested on this one. They asked me to make it similar to the #juventus crest, but I still put my own spin on it. I am happy with this one as well, especially since I had never attempted to design a soccer crest before this.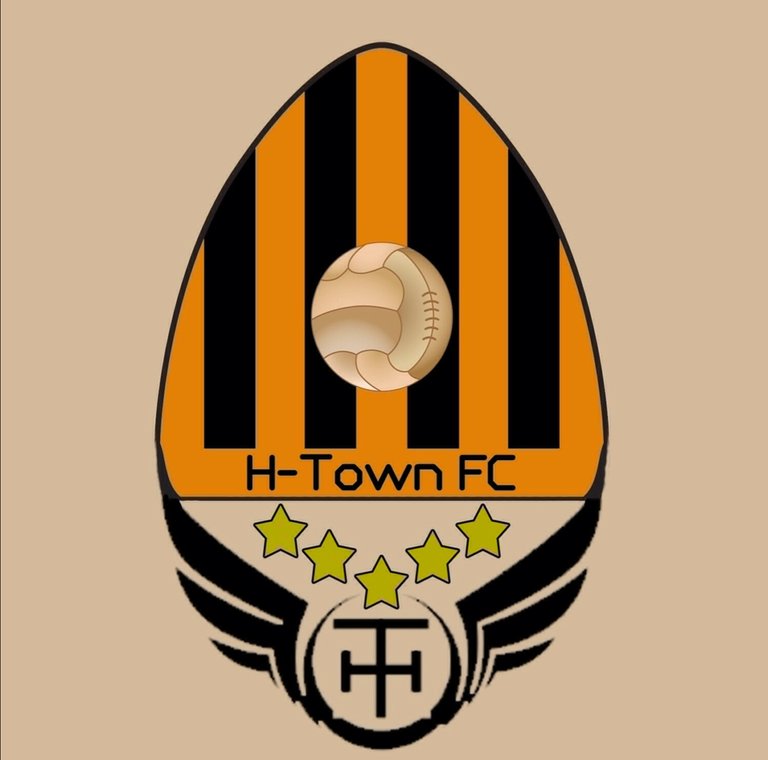 I spent much more time on the United logo, but both were happily accepted by my friends.
Do you like the WV United or H-Town FC design better?

Do you think these crests look like official teams?
I would love to know what you think about my creativity.
Leave your comments below, perhaps we can earn some #creativecoin together.


Join my Fanbase on SteemAuto to support my content consistently (Click Here)
Leave a comment if you do become a fan and I will give you a 100% upvote in return, plus maybe a follow. If you post some quality content then you may even catch me manually curating and upvoting you more in the future.
Best Regards,

This was my first post on the brand new https://www.creativecoin.xyz/ platform. Be sure to check for an airdrop in you Steem-Engine wallet. You could receive 1,000 CCC at any time.
As always you can also find me on https://www.sportstalksocial.com/@daltono.