I just finished a 74.031km cycling that lasted about 4hh:30mm:30ss !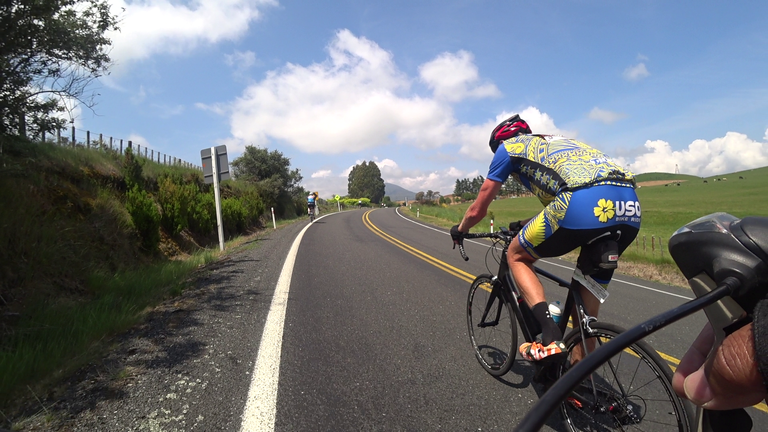 My links: Steemit | D.tube | Engrave | Actifit | Exhaust | Endomondo

Today I had mixed feelings about my overall riding experience. Even though I bettered my time from last year with an improvement of 24mins, I know I should've done a lot better. At certain points I was flying, and at others times I felt like I was just taking in the scenery as cyclists sped past me.
My preparation this time round was not the best
last minute registration (this race and Ironmaori Half on same day, decided on this race)
2nd last bus allocation, start at 11:30am (I knew the heat is going to have a major play)
missed being part of the USO group (on earlier buses)
not enough training (in my own time)
need to work on my hill climbs, slow and comfortable just doesn't cut it.
Still, being a part of it and knowing the proceeds are going to a great cause, makes it all worth while. I now have a goal to work towards for next years race -
Finish the Half: 75km in under 3 hours!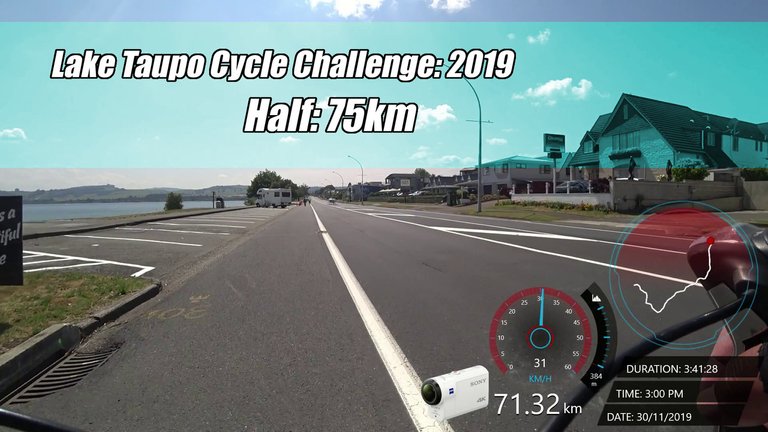 click on image to view the video
The video is only a small glimpse of what happens on the ride from a riders point of view.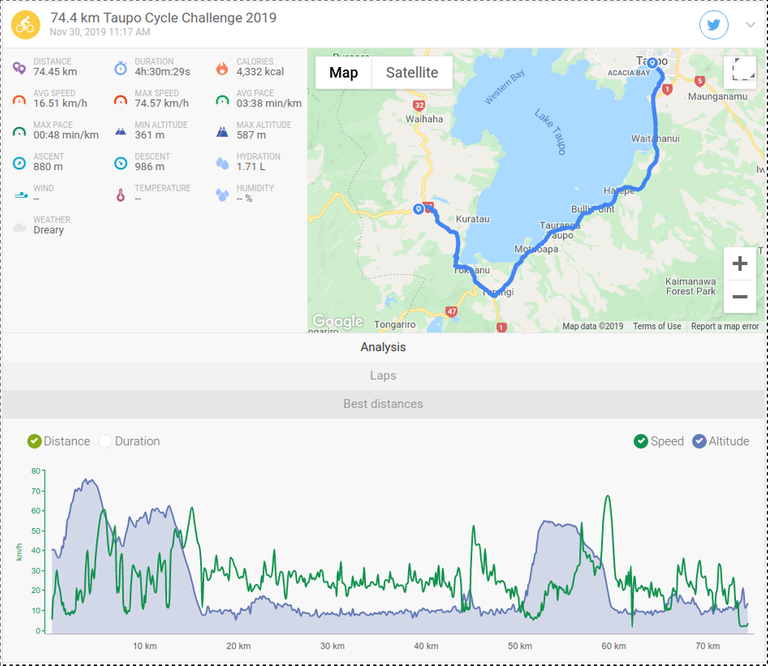 cycle stats from Endomondo
Those 2 hill climbs right at the start are killer climbs, you really are not ready for them and it's a bit of a shock to people new to this category. Hatepe Hill is the hill most talked about, being the last significant hill climb on this course. The Quarter starts pretty close to the bottom of this.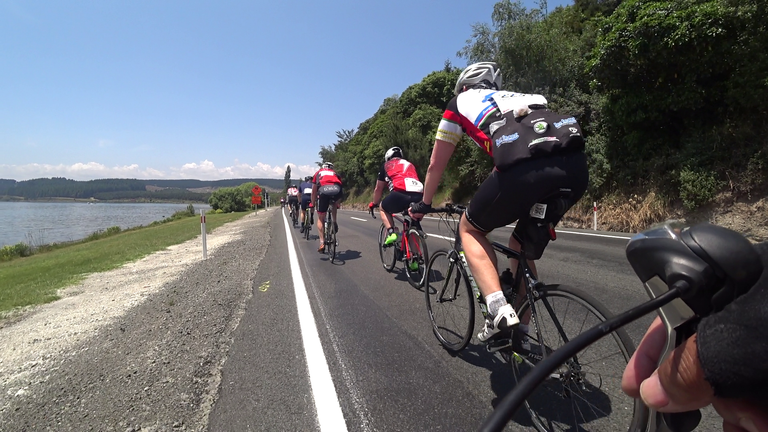 There are times I just want to pull over, drop the bike and dive into that lake. Especially today with 26C temperature zapping away our strength.
Crossing the finish line makes me feel that another goal has been reached and it's time to plan for the next.
Action Camera: Sony FDR-X3000
GPS Tracking: Samsung Galaxy A10
Video Overlay's: vIRB Edit on Win10
Video Editing: kdenlive on Linux Mint
---
Special USO Members mentions:-
Aileen won the Female Enduro (320 km 2 laps) in just over 10 hours, next rider came in 2 hours later!
USO Kupe Group of 9 riders coming in together also doing the Enduro (320 km 2 laps) in 14 hours.
Check out some detailed info at my EXHAUST page
Join me in testing out EXHAUST!