No? Me neither until just the other day. Part of the plan to 'do something different' to keep workouts interesting - water, towel, music required.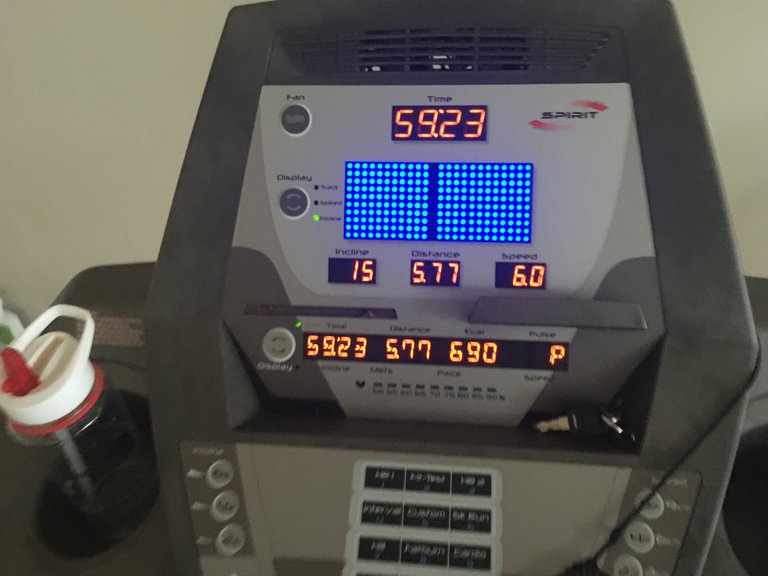 Sorry @riverflows, no abs or boxer shorts with hearts on today, just a short account of what it is like to stare at a wall for an hour whilst walking uphill at 6km per hour.
The treadmill in the complex is pretty old, the heart rate monitor is bust but she keeps on rolling. The max gradient is 15 bananas, or something, so I cranked it up to the max and started the speed off at 4, then 5 kmh to begin with.
After 10 mins, a short stretch following warming up, and you can spot in the heart rate reading below, recorded by the Amazfit watch. And then, time to walk...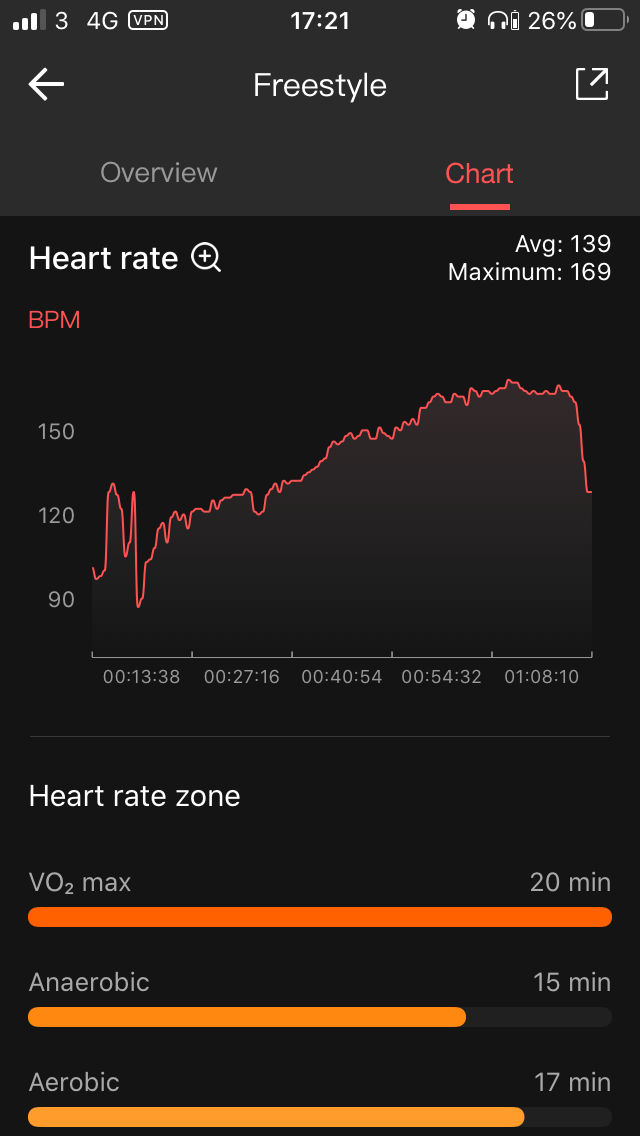 I'm about 187cm, and 6kmh on gradient 15 bananas means fairly swift leg movements - faster than a slow jog I would say, and perhaps even a little more awkward. At 30 mins (see chart) I changed to a jog at the same pace, and my heart rate dropped.
So back to walking at the same pace, and steadily the heart rate goes up, cool huh? I didn't reach a bigger hill, nor did I go any faster.
At around 40 mins on the graph, my heart rate rose into the burn zone. This coincided with a steady sweat-drip from the chin - finally the workout had begun!
The last ten minutes, prior to the cool-down walk, are mentally tough. It's just a bit boring, even with music, to be in one place for an hour. And OK yeah, I was getting a little tired.
——————————————
That's done though now, and I'm currently sitting in the departure lounge ready to fly to Spain 😎 - with a beer, that is taking back a 3rd of those calories I burned.
Did I get my handstand perfected? Nope
Beach body organised? Just about 😛
Please excuse my lack of engagement for the next week or so. I live alone and so being able to do sports and socialise is a big and welcome change.
Have a good one,
Ash