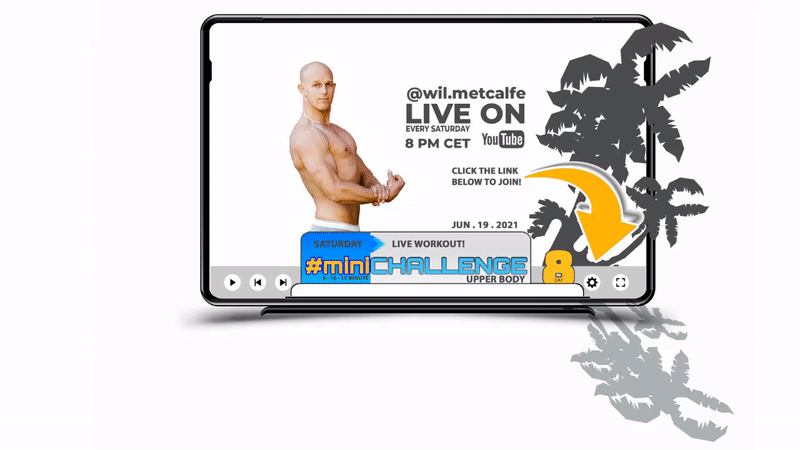 ARE YOU READY?
Hi everybody!
Previously we had injected excitement into the Beach Ready Experience with the introduction of the PEP TALK at the beginning of these announcement posts...
As of today all that is changing.
Going forward, we will periodically update you all with special one-of-a-kind PEP TALK posts... So make sure your subscribed to the @BeachReady Blog with notifications on for those!
We will be bringing in all sorts of health & fitness professionals who will be able to help you take your game to THE NEXT LEVEL so, again, watch for these up-and-coming posts from @BeachReady!
That's it but that's not all!
Today we are going LIVE with yet another #miniCHALLENGE!
It's number 8 in the mix!
So we asked it! Are you READY?
All the links to join are bellow so...
Let's go!!!
-The @BeachReady Crew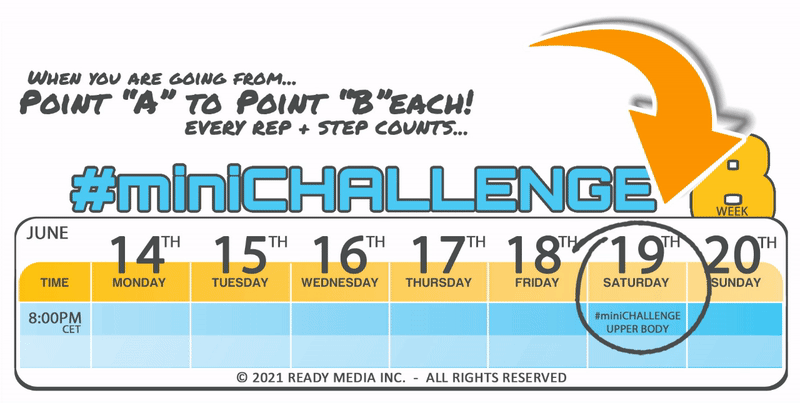 Here's the details:
Mark your calendars and block off your schedules! 30min. #miniCHALLENGE #workout EVERY Saturday @ 8PM CET!
✅ Synchronize your clocks! [8pm CET] 🕗
✅ You will need a RND HEAVY for this workout. ⚓️
✅ Set out your workout gear. 👟
✅ Your going to need some water too. 🚰
✅ Yes! A towel might also be a good idea. ⬜️
✅ Invite your friends! Challenge them to a #miniCHALLENGE! 👱‍♀👦
✅ Remember! It only takes 5min. at a time to #Win! 🏆
There! Now your READY!
It's time to GET those RESULTS!
Let's MAKE IT HAPPEN!
---
As we normally do, we are broadcasting from 2 YouTube Channels tomorrow! Select the channel you would like to attend bellow! 👇
The Ready Media Channel
For those of you wondering the LIVE workout's FLOW as follows 👇
---
✅ 8PM CET — GO LIVE!
---
❤️ [5min] — REP + RALLY
---
👟 [5min] — WARMUP
---
💪 [5+5+5min] — WORKOUT INTERVAL
[30 — 60sec. Catch Your Breath + Intensity Check]
---
👍 [5min] — STRETCH
---
🙌 everybody #HighFive everybody!
---
---
⭐️CONGRATULATIONS!⭐️
---
ABOUT YOUR PERSONAL TRAINER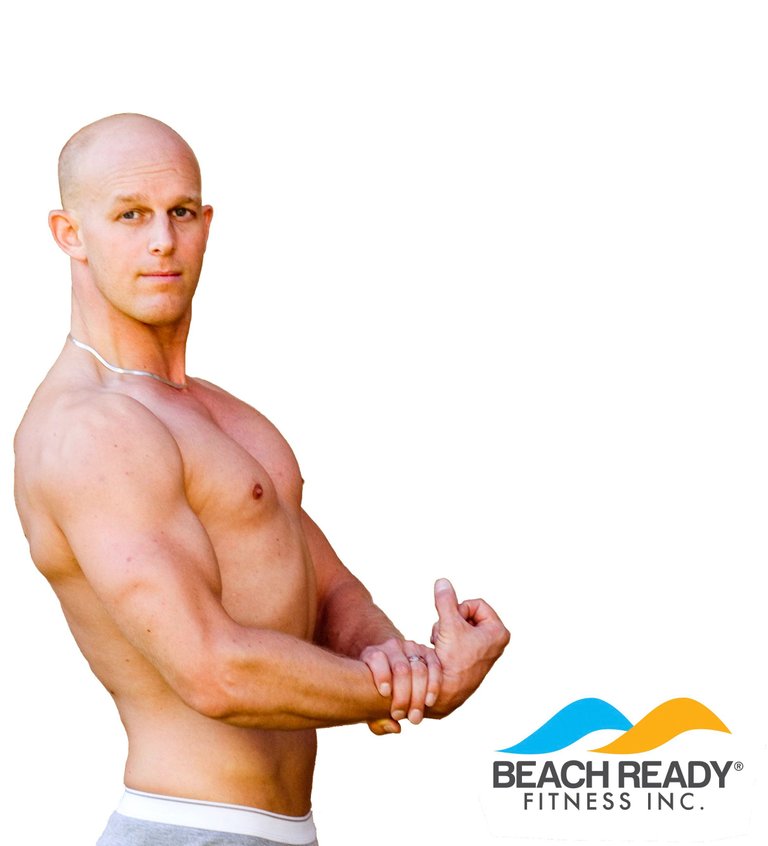 @BeachReady @Actifit Trainer @wil.metcalfe will be taking us through another rush of reps! This time we will be targeting the UPPER BODY!
Wil is a certified personal trainer with over 10 years of experience so you are going to get something from this #miniCHALLENGE. Buuuuut keep in mind...
We are all busy... Being alive warrants that! But you are compounding something... every single day. Why not compound good health, better fitness, and longevity?
I'm just sayin... How about it?!
➕ Find out more about the #miniCHALLENGE! 👇
1️⃣ https://peakd.com/minichallenge/@beachready/2nd-minichallenge-are-you-ready-lets-go-may082021
2️⃣ https://peakd.com/fitness/@beachready/a-new-fitness-challenge-launching-the-minichallenge-lives
➕ Don't wait! You can do a #miniCHALLENGE right now! Check out and follow along to some of our pervious #miniCHALLENGES! 👇
🎧Looking for more? How about listening for more?

Listen to the @BeachReady Rap! Let's get PUMPED!🎧

© 2021 BEACH READY FITNESS INC.®