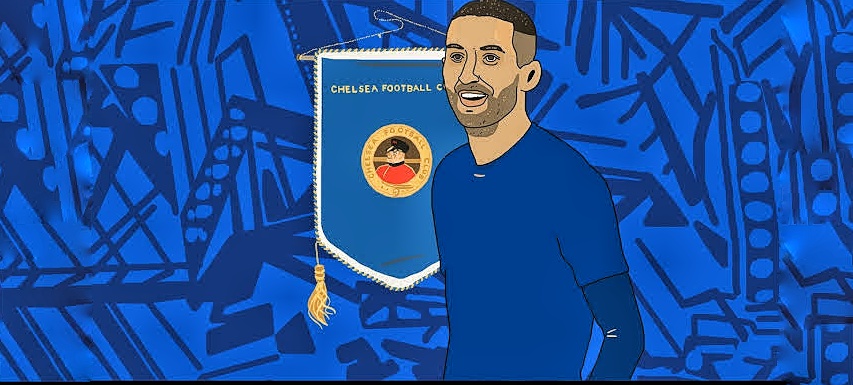 ---
---
Some of the best signings and transfers to the EPL has been Pierre-Emile Hojbjerg, Allan, Diogo Jota, Callum Wilson, Hakim Ziyech, Ollie Watkins, Ben Chilwell, James Rodriguez, Thiago Silva and Eduardo Mendy to mention a few and three of the most outstanding has been Eduardo Mendy, James Rodriguez and Hakim Ziyech for coming in from Rennes, Real Madrid and Ajax respectively; different clubs, different country and different leagues. It's imperative to understand that the EPL is not just a difficult league, it's a league that allows a player to unleash their inner resilience and that's why players like Alvaro Morata couldn't play well for Chelsea despite being technically gifted.
---
The Case For Adaptability From A Different League?
---
Look at the case with Kai Havertz, he's been below par not because he's not a great player, he's a player who likes to be comfortable to do his thing, his vision on the ball is stunning is great and his ability with his foot is great but then he looks slower, feels too fragile and he doesn't attract any sort of fear from opponents, so the EPL will threaten your resolve and frustrate you and the speed with which the games are coming in will cause fatigue for players coming from other league, Chelsea's Timo Werner said earlier in the season that the EPL defenders are dangerous and all the do is go at you. So this is why I'm picking my best players from outside the league.
---
---
As for James Rodriguez kicked the ground running for Everton scoring three goal and earning there assists, Eduardo Mendy has kept 6 clean sheets In 8 games for Chelsea and Hakim Ziyech has scored 3 goals so far and earned a massive four assists. One thing you'll notice about this players I've mentioned is that they're technical good, I would slot in Thiago Silva too into the mix because he's 36 and came for free and has brought a sort of stability to the Chelsea back four and he's been consistently except a poor game be has against West Bromwich Albion in this debut.
---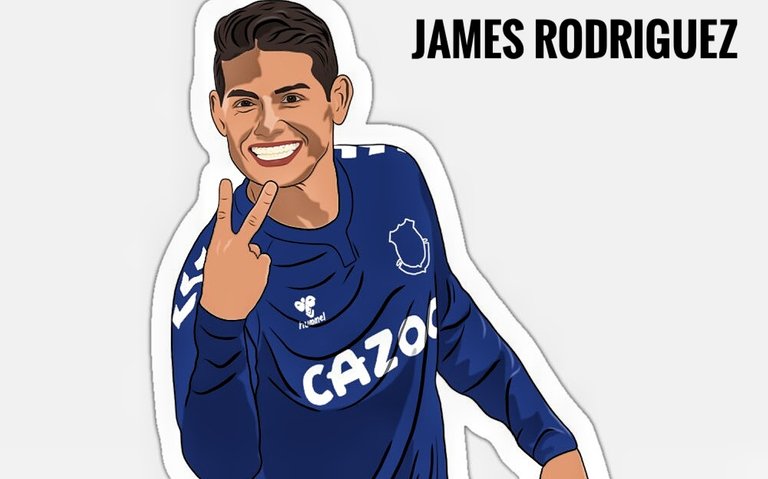 Hakim Ziyech Vs James Rodriguez?
---
I'm carefully narrowing it down to this two, James Rodriguez has been the most effective number ten in the league, his ability on the ball is great and Carlo Ancelloti's Everton side soared to the top of the Premier League table after just three matches. It's evident to see the chemistry between Dominic Calvert Lewin and James Rodriguez, you wouldn't find this chemistry with Timo Werner and Kai Havertz who was supposed to sit at number ten position and give those defence splitting passes to the striker (Werner) Rodriguez has made Calvert Lewin a better player and the way he settled in quickly made Everton a tough side and when you watch Everton lately, you'll see flair, goals and ability to create goals.
As for Hakim Ziyech, undoubtedly, Chelsea spent 222 million pounds in the market but he's been the one that stands out the most, his left foot is currently the best in the EPL, his vision is second to none and he's ability to wip in those dangerous balls into the 18-yard box is such a beauty to watch. First of all he's a winger and he's creative abilities is like that of a central midfielder, he has a penchant for those lovely goals, his dribbling abilities are so delightful and that's why so far Chelsea supporters are beginning to back him to have an even illustrious career more than Eden Hazard and why not? Let's see a little comparison.
---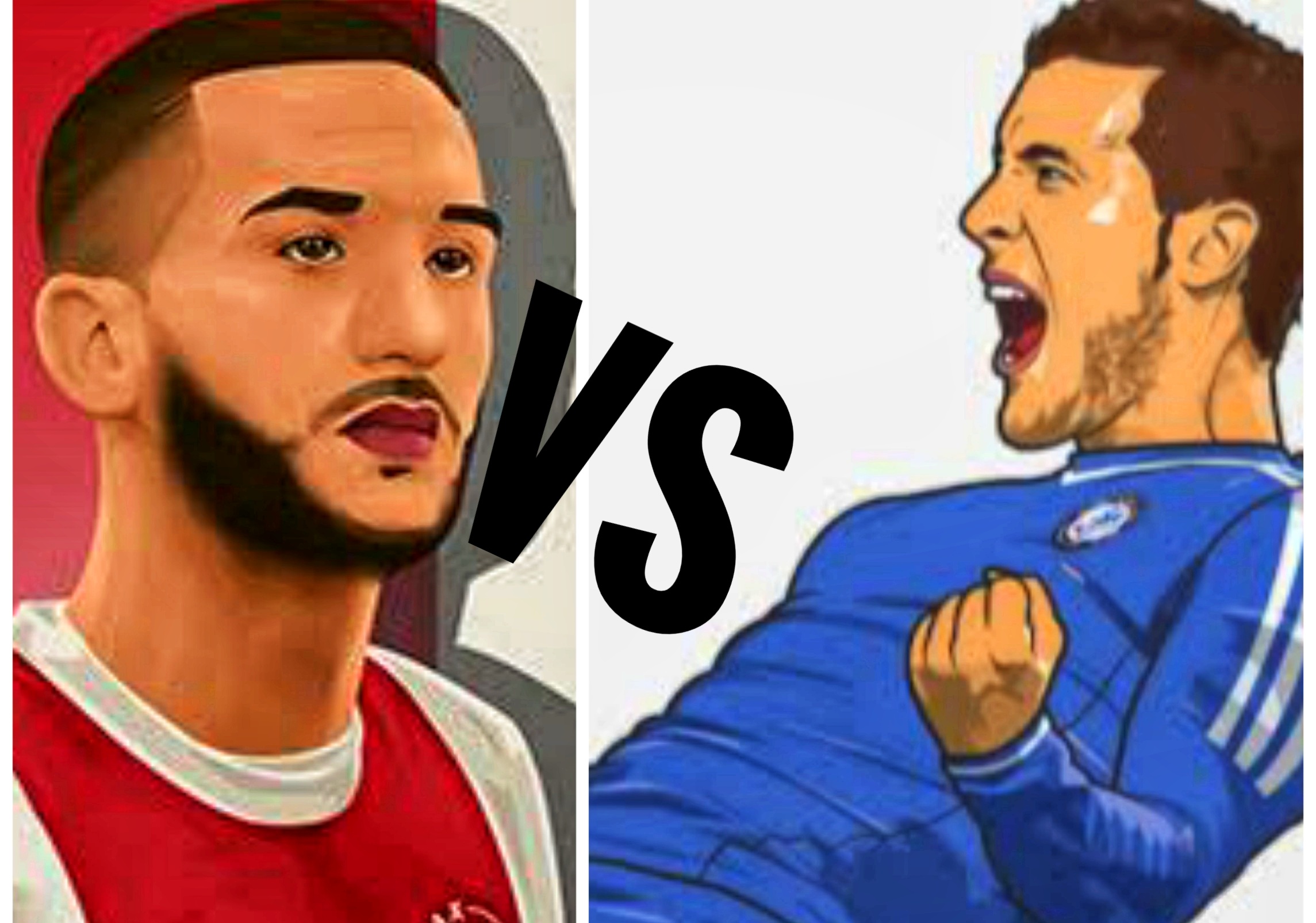 ---
Eden Hazard Vs Hakim Ziyech
---
He's the best signing for me because he's come into a top club as Chelsea and settled in I believe the other premier League clubs will have a cause to fear him. During his times, Eden Hazard had superfluous dribbling abilities he was the most creative players I'd ever seen and he took on players for fun in the seven years he spent at scoring 74 goals. He was one of the most dangerous players to ever play in the EPL but then Hakim Ziyech is more, Ziyech might take less players on like Hazard would but Ziyech is also a playmaker he makes his other teammates to play well unlike Hazard is more of an individual player. Because of Ziyech, Reece James and Ben Chilwel has played well, he hardly loafs in a wayward ball and his eyes for that assist and dangerous balls is why he has one over Eden Hazard. He's a mild Eden Hazard and a mild Cesc Fabregas in one and that makes him unplayable.
---
Conclusion
Hakim Ziyech has yet seen his best and will of course have his trying times, I believe he's still fully yet to adapt. The reason why he's my EPL's best signing of the summer. He's got that ability to bring something unexpected, he creates things out of nothing and he's got the best left foot in the EPL, if you look well Chelsea are beginning to malign to his magic and his lofted ball to Thiago Silva to score his first Chelsea goal reminded me of Ajax. Chelsea by far spent the best and followed by Everton's purchase of James Rodriguez. This season is yet to reveal much but with three Man of the match in 4 games, Ziyech is setting the standards and no one beats him
---
---
---
Interested in some more of my works?
---
---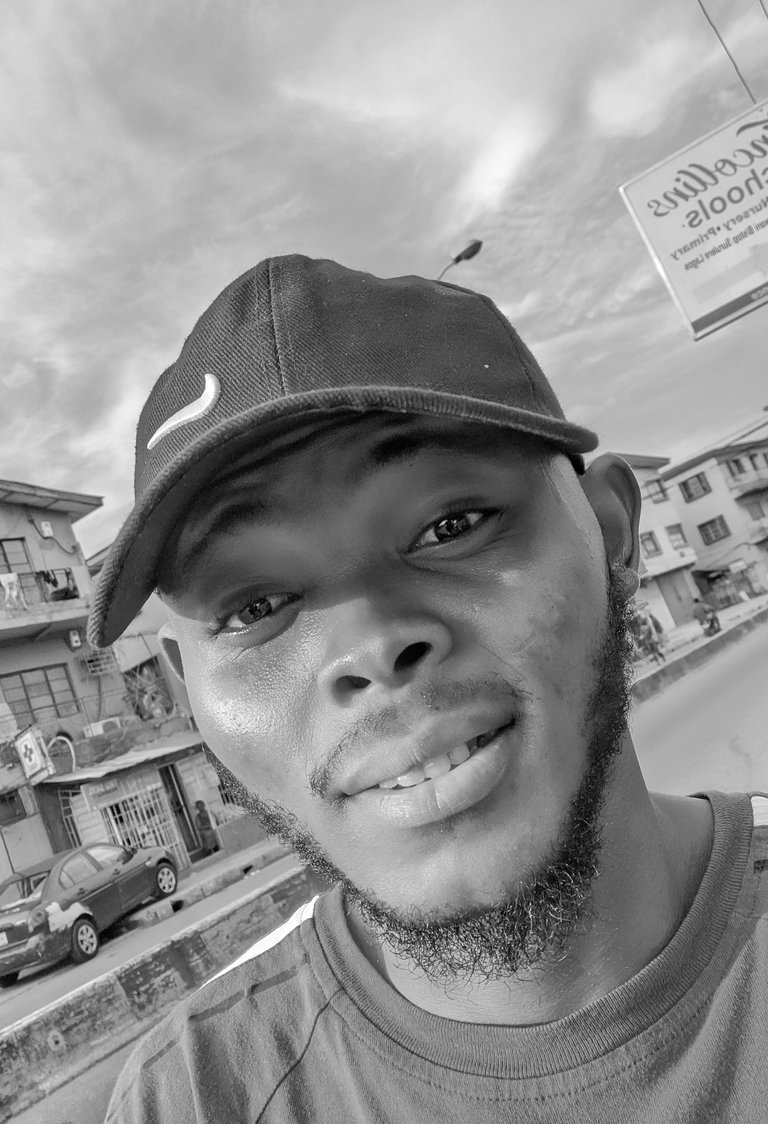 ---
My name is @Josediccus, a young Nigerian student who is a Vlogger, A Psychologist, Poet And Sports Writer/Analyst. I'm using my contents as a process to create shared meaning as well as create expressions through which people on/off hive can relate. I believe content is a process to be enjoyed and relished and I'm up for any collaborations in my field stated above. Cheers
---
@Josediccus, your brother-in-pen & heart
---
I'm hoping to reach more people who are broken at heart and spirit, so share on any platform or reblog
---