500 FREE SPS TOKENS JUST FOR ENTERING! First Goalscorer + Correct Score Comp. No 286: EPL Man.U v Liverpool : 2 May 2021 - 5000 + 5000 SPS Token
Ohhhhhh bollocks! We seriously fluffed our lines with a dreadful display against Brighton that probably just cost us a European place.
With Everton losing, we'd have closed the gap to 3 points but even the most optimistic optimist would say that there will now be no European football at Elland Road next year!
Not such a bad day for you guys though despite losing the chance for double bubble, we still had a few decent winners!
So, let's move on. Some good games on today so let's have a look at...

With both teams having important European semis to come next week there could be some interesting selection choices but I'd suggest Liverpool want this more than Man.U and that could be the difference.
With City winning against Palace, they all but have the title in the bag and so Man. U's efforts will be fully focused on the Champions League and this will play right into Liverpool's hands.
Liverpool need to win to have any chance of Champions League football next season and this is their chance!
No new injury news to worry about so this could quite easily be the most boring game of the season!
Prediction: Man. U 1 v 2 Liverpool - First Goalscorer: Time for SALAH to get his shooting boots back on!
EARLY KICK-OFF - GET YOUR COMMENTS IN EARLY!
Simply write the name of the FIRST GOALSCORER and the CORRECT SCORE as a comment. The competition closes 5 minutes before kick-off which is 20.00 BST
The Small Print
In the first goalscorer competition, own goals do not count. In the correct score competition, it's the score after 90mins. Extra time and penalties do not count and the pot for each competition will roll over if there is no winner. If more than one person chooses the same first goalscorer or correct score, the prize is shared and everyone gets a little upvote! It seems I also need to add, one entry per person. Don't forget the new rule that only people with a rep of 45 or above are eligible to enter unless they have been approved. The bonus will be added to any winnings ONLY if Leeds United win and/or Man U lose and all payouts will never exceed 50% of post payout. Other bonuses paid out at my discretion.
The Winners were...
Sadly not Leeds, so no double-up but a huge well done to @pusen who waited for the final team news to choose Watkins as first-goalscorer and takes 5000+500 tokens.
@savagetobi, @marvinix and @harpreetjanda all got the correct 1:2 scoreline and take 1700+500 each.
Appearance fees go out to @hykss.sports, @chrisparis, jfang003, @cabinet24, @yecking01, @tokutaro22, @ralph75, @corporateay and @jersteemit thanks for playing and better luck today :-)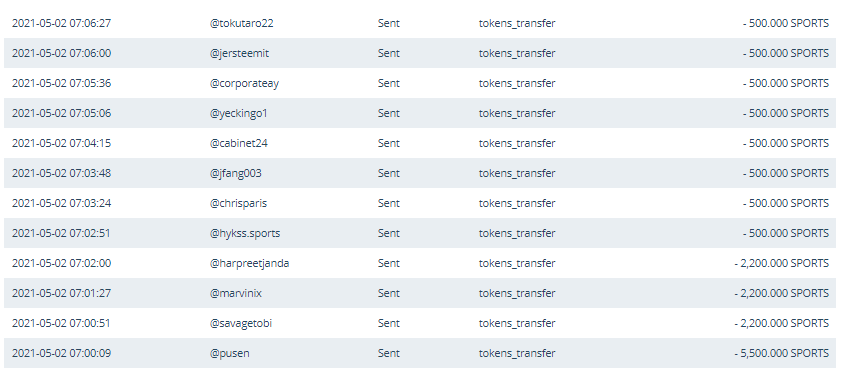 I place a lot of importance in life as well as this platform on good faith, and when people come here trying to play the idiot by using multiple accounts, it's annoying and pathetic. After 4 years here, I wasn't born yesterday....just saying to those concerned who will now be ignored.
Thanks for playing guys, I absolutely appreciate the engagement and hope your weekends are going well. Take care be safe and be happy until we do it all again tomorrow!
Marching On Together ( A little disappointed today!)
---
---