New season, Same old United.

Manchester United 1 - Brighton 2.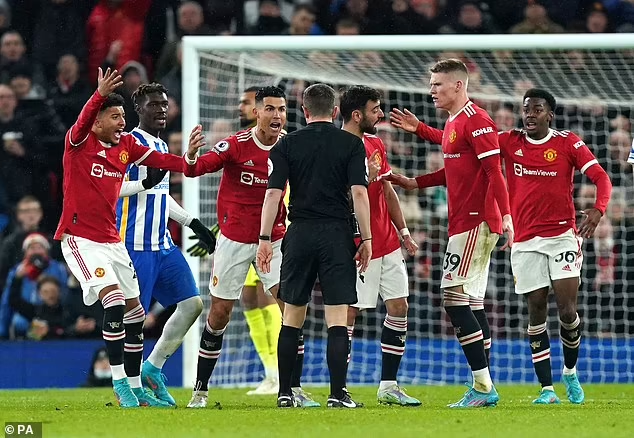 Ref: Daily mail.
The more that things change, the more that they stay the same.
New United, new manager, new players and a new season.
Feels a lot like the last 6 after just one game.
A team full of attacking talent, that have no gameplan, can't defend and lose games that they should be winning easily.
Ten Hag is at the wheel???
Maybe but he would want to learn how to drive the car first.
How he can leave Harry Maguire as captain and as a starting center back is beyond me. He can't defend. He is just a big head on two legs that shoould be playing for relegation fodder.
I know that it's still early and I'm hopeful that he can turn the car away from the cliff it's heading towards. Because if he can't get the team motoring properly then United will fade out of the top european teams where they are just about hanging in at the moment.
And not through their football ability. Through their money and reputation.
United are a big enough institution to ride out the rough times but there is another generartion coming up now. A generation of kids that are esupporting Liverpool and Man city the poor unfortunates.
They won't know any better since they will grow up thinking that these performances are the norm.
Ronaldo on the bech and did make an impact when he came on the pitch. I don't know if he will be here for the full season but he will score goals if he does.
To be fair to the team when the wen't on the attack they were impressive and in Erikkson they have a worker in midfield with a touch of class.
He is getting on in years but has the right attitude at least. Fernandes spent more time on the ground than on his feet.
It looks like it could be another tough year for the team with a struggle to get near the top four. And without that you are falling back alittle further every year.
Posted using SportsTalkSocial
---
---