A big hug to all my sports people from #hive and @sportstalksocial. Today taking a turn in terms of content, we leave the topic of #boxing for a moment to talk a little about #basketball, specifically the #NBA, highlighting in a brief but spectacular summary the life of one of the greats of the court, who although he was already a retired player along with his numbers 8 and 24, had left and his legacy as a basketball figure is still valid. It's not #MichaelJordan, not #LebronJames, much less #KareemAbdulJabbar, or #ShaquilleONeal. But then you will say who it is. Well friends, we are talking about the great Lakers #kobeBryant, an all-terrain player, with claw, of mettle, who always went forward no matter who was ahead, there was no defense that he could not penetrate, with an incredible jumping ability, and for having A millimeter precision on the court and with its characteristic cold blood was that it was identified as the black mamba, a snake that has almost 100% lethality in attack at maximum speed. Everyone compared Kobe to Jordan as his magical successor, however Kobe put a different stamp on, imposed his game with a particular brand without fear of missing a basket, on the contrary if that happened for the basket he would go with more momentum. That was Koby Bryant and this we will demonstrate below, his legacy and life devoted to the juice of the ball and the basket. The NBA legend.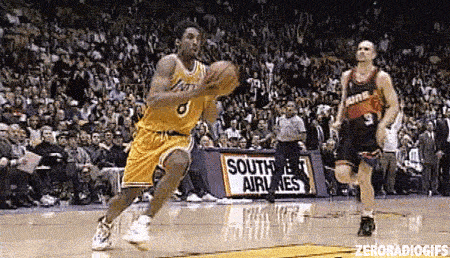 Fuente-Source
Un fuerte abrazo a toda mi gente deportiva de #hive y @sportstalksocial. En día de hoy dando un giro en cuanto a contenido, dejamos guadadito por un momento el tema del #boxeo para hablar un poco sobre el #baloncesto, específicamente al de la #NBA, destacando en un breve pero espectacular resumen la vida de uno de los grandes del tabloncillo, que aunque ya figuraba como jugador retirado junto a sus números 8 y 24, había dejado y aun está vigente su legado como figura basquetbolera. No es #MichaelJordan, tampoco #LebronJames, muchos menos #KareemAbdulJabbar, ni #ShaquilleONeal. Pero ustedes dirán entonces quién es. Bueno amigos hablamos del gran Lakers #kobeBryant, un jugador todo terreno, de garra, de temple, que siempre iba de frente sin importar quien estaba por delante, no había defensa que no podía penetrar, con una capacidad de salto increíble, y por tener una precisión milimétrica en cancha y con su característica sangre fría fue que se identificó como la mamba negra, una serpiente que tiene casi el 100% de letalidad en ataque a máxima velocidad. Todo el mundo comparó a Kobe con Jordan como su mágico sucesor, sin embargo Kobe estampó un sello diferente impuso su juego con una marca particular sin miedo a fallar una canasta, al contrario si eso sucedía para el aro iba con más ímpetu. Ese era Kobe Bryant y esto lo demostraremos a continuación, su legado y vida entregada al jugo del balón y la canasta. La leyenda de la NBA.

To talk about the adult Kobe and NBA legend, we must first talk about his beginnings because nothing ends without having started and that is what we are going to talk about with him. So friends I came to the world in Philadelphia on August 23, 1978. My dad Joe was an NBA player for 8 seasons, and he went to Italy to finish his career as a basketeer. That situation forced the whole family to go with him, so most of my childhood was spent in the country of spaghetti and pizzas. When I practiced sports I liked football, because as the son of a cat hunting mouse I joined the Rieti Pallacanestro team, I had a great time and I stood out as the good guys; and as nothing was by chance or by preference, I set out to follow in my father's footsteps always with my mind set on becoming an NBA player; and you know something my destiny was already written in the book of life. Now, in 1991 our whole family returned to the United States and my desire to be the NBA was getting closer and closer.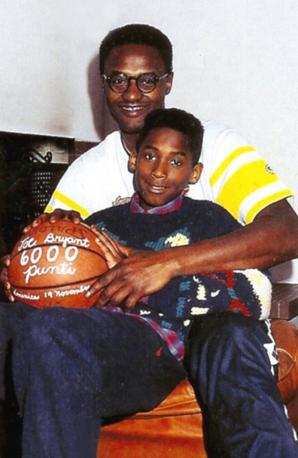 Fuente-Source
Para hablar del Kobe adulto y leyenda de la NBA, primero debemos conversar de sus inicios porque nada finaliza sin haber comenzado y eso es lo que vamos a hablar con el. Entonces amigos vine al mundo en Filadelfia el 23 de agosto de 1978. Mi papá Joe fue jugador NBA por 8 temporadas, y se fue a Italia para finalizar su carrera como basquetero. Esa situación obligó a toda la familia a irnos con él por lo que la mayor parte de mi infancia la pase en el país de los espaguetis y las pizzas. Cuando practicaba deportes me gustaba el fútbol, por como hijo de gato caza ratón me uní al equipo Rieti Pallacanestro, la pasé muy bien y me destaqué como los buenos; y como nada fue casualidad ni por preferencia alguna me dispuse a seguir los pasos de mi padre siempre con la mente puesta en convertirme en jugador de la NBA; y saben algo ya mi destino estaba escrito en el libro de la vida. Ahora, en 1991 toda nuestra familia regresó a Estados Unidos y mi deseo de ser NBA se acercaba más y más.

As a particular comment I have said that we are going to talk about one of the most outstanding legends of the #NBA, and that even retired he never left that world. But better than saying talk about him, for me it is better to talk with Kobe, it seems somewhat confusing but in my thinking to highlight the life and work of a person is like having him next to him, imagining that we are interviewing him with the sole objective of translating into These lines everything that person tells us and carries inside, in a few words I imagine that I pay tribute and honor to someone who, not yet being among us, cultivates his legacy with this type of tribute. Therefore, with this content I want to immortalize this great basketball character even more. It is true, as a human being he also made mistakes, but by the simple fact of being human we are prone to make them and as Jesus Christ said, he who is free from sins cast the first stone. We continue with even more force.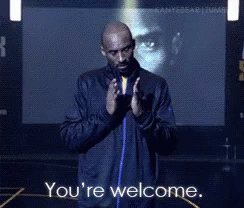 Fuente-Source
Como un comentario particular he dicho que vamos a hablar de una de las leyendas más sobresalientes de la #NBA, y que aún retirado nunca se alejó de ese mundo. Pero mejor que decir hablar de él, para mi es mejor hablar con Kobe, parece algo confuso pero en mi pensar para destacar la vida y obra de una persona es como tenerla al lado, imaginando que lo estamos entrevistando con el único objetivo de plasmar en éstas líneas todo lo que esa persona nos comenta y lleva por dentro, en pocas palabras me imagino que le brindo tributo y honor a alguien que aún no estando entre nosotros, cultivamos su legado con este tipo de homenaje. Por ello, con este contenido deseo inmortalizar aun más a este gran personaje del baloncesto. Es verdad, como ser humano también cometió errores, pero por el simple hecho de ser humanos estamos propensos a cometerlos y como dijo Jesucristo, el que esté libre de pecados que lance la primera piedra. Seguimos con más fuerza aun.

Not NBA yet
We are gradually highlighting the development of the mamba in its early years of secondary school, beginnings that were not surprising at all due to its fabulous performance before reaching this stage. But as the scouts are always on the lookout, the vinyl antennas like those of the grasshopper colorado detected the magic and the great future that this player had. And why did the scouts get huge eyes? Well, they are not crazy because I had an average of 30.9 points, 12 rebounds and 6.5 assists, a fluff right. For all this, everyone knew me and they knew everything I had in store for my rivals. Now I play for the Lower Merion Varsity team, and that's where my exploits began because as a freshman I became the first in that grade to play for the team. And as I said nothing is a coincidence because it did not stop showing quality, so much so that for the third year I was accredited as Pennsylvania Player of the Year, and again the recruiters lurking, this time the university students who proposed showers of offers to me. that got me thinking where I'm going. But well, first I go to the Adidas ABCD Camp, I stand out there I do my thing and boom, in 1995 they gave me the senior MVP award. We are already finishing high school and with this record that I have as the all-time leading scorer in Southeast Pennsylvania with 2,883 points; I won as many awards as National Men's Basketball Player of the Year, Naismith High School Player of the Year, and a McDonald's All-American to boot. Also in the university administration exam SAT I got 1080, I have everything I need to be a professional, so I decide to be a professional, I don't go to university and I better jump straight to the NBA, what do you say, yes, well it was.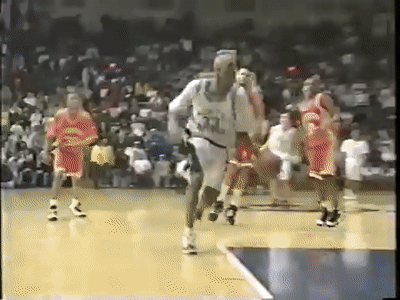 Kobe en-in Lower Merion
Aun no es NBA
Vamos poco a poco destacando el desarrollo de la mamba en sus inicios de secundaria, inicios que para nada fueron sorpresa debido a su fabuloso desempeño antes de la llegada a esta etapa. Pero como los cazatalentos siempre están al asecho las antenitas de vinil como las del Chapulin colorado detectaron la magia y el gran futuro que tenía este jugador. ¿Y por qué a los cazatalentos se le pusieron los ojos grandísimos?, bueno ellos no son locos porque tuve promedio de 30,9 puntos, 12 rebotes y 6,5 asistencias, una pelusa verdad. Por todo esto todo el mundo me conocía y sabían todo lo que tenía guardado para mis rivales. Ahora juego para el equipo Lower Merion Varsity, y allí iniciaban mis hazañas porque siendo estudiante de primer año me convertí en el primero de ese grado en jugar para el equipo. Y como dije nada es casualidad porque no dejaba de demostrar calidad, tanto así que para el tercer año fuí acreditado como Jugador del Año de Pensilvania, y de nuevo los reclutadores al asecho, en esta oportunidad los universitarios quienes me propusieron lluvias de ofertas, lo que me puso a pensar para donde me voy. Pero bueno primero me voy al Campamento Adidas ABCD, me destaco allí hago lo mío y pum, en 1995 me dieron el premio MVP senior. Ya vamos terminando secundaria y con este record que tengo de máximo anotador de todos los tiempos del sudeste de Pensilvania con 2.883 puntos; gané tantos premios como el de Jugador Nacional de Baloncesto Masculino del Año, Jugador del Año de la Escuela Secundaria Naismith, y por si fuera poco un All-American de McDonald's. Además en el examen de adminición universitaria SAT saque 1080, tengo todo lo necesario para ser profesional, entonces decido ser profesional, no voy a la universidad y mejor salto directo a la NBA, que dicen ustedes, sí, bueno así fue.

And we're going to the NBA
Y Nos Vamos a la NBA
As I bypassed the university and went straight to the professional level, and I did it because I knew what material it was made of, I was chosen in the first round ranked 13th by the famous Charlotte Hornets. But the question was not to play there, but in the Los Angeles Lakers, which is why my dad made a masterful move making the change to the fabulous Lakers, I signed my contract for 3 years and they gave me the big 3.5 million dollars, this team that welcomed me and I stayed there for 20 seasons. At that time he was 18 years old, at that age any young man playing in the NBA could be a nervous wreck. But I made my debut on November 3, 1996 playing against the Minnesota team. Apart from this I was the youngest NBA player to participate in the Pro Summer League and I was still on the rise; I also got my hands on the Rookie Challenge All-Star and there I won the dunk contest, of course my friends you know that I flew, that was in 1997. And this continues because I was a rookie but I acted as a professional and that earned me entry to the second NBA rookie team. Little by little I was climbing and in my second season my participation in the court became more perennial. My game and ability gave me space as the youngest player to participate in the NBA All-Star, there I was 19 years and 169 days old. In that line is second Lebron James with 20 years and 52 days, and third is the magician Magic Johnson with 20 years and 173 days, what a true picture. Well for that moment I was runner-up in the selection for the NBA's 6th Best Man of the Year Award. But read this because the surprises did not stop, since for that All Star of 1998 I met for the first time in chancha with His Majesty the Air Michael Jordan. What a joy the two legends together.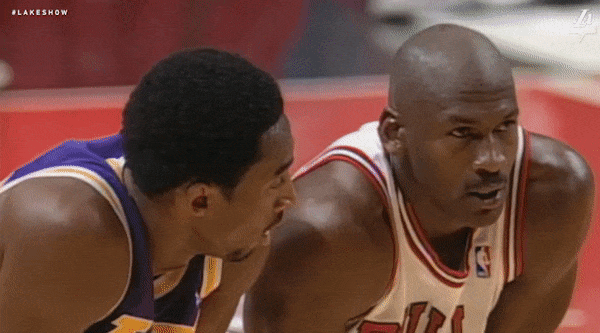 Fuente-Source
Como le pasé por encima a la universidad y me vine directamente al nivel profesional, y lo hice porque sabía de que material estaba hecho fui elegido en la primera ronda puesto 13 del draf por los famosos Charlotte Hornets. Pero la cuestión no era jugar allí sino en los Lakers de los Angeles, razón por cual mi papá hizo una jugada magistral logrando el cambio a los fabulosos Lakers, firme mi contrato por 3 años y me dieron la bicoca de 3.5 milloncitos de dólares, este equipo que me acogió y allí me quedé por 20 temporadas. Para ese momento tenía 18 añitos, a esa edad cualquier joven jugando en la NBA pudiera estar hecho un manojo de nervios. Pero yo debuté el 3 de noviembre de 1996 jugando contra el equipo de Minnesota. Aparte de esto fui el jugador más joven NBA en participar en la Liga pro de Verano y seguía en ascenso; también metí mis manos en el Rookie Challenge All-Star y allí gane el concurso de clavadas, claro mis panas ustedes saben que yo volaba, eso fue en 1997. Y esto sigue porque yo era novato pero actuaba como profesional y eso me valió la entrada al segundo equipo de novatos de la NBA. Poco a poco iba escalando y en mi segunda temporada mi participación en el tabloncillo se hacía más perenne. Mi juego y habilidad me dieron cabida como el jugador más joven en participar en el All-Star de la NBA, alli tenía 19 años y 169 dias. En ese renglón está de segundo Lebron James con 20 años y 52 dias, y de tercero se encuentra el mago Magic Johnson con 20 años y 173 dias, que cuadro verdad. Bueno para ese momento quedé subcampeón en la selección del Premio al mejor sexto Hombre del Año de la NBA. Pero lean esto porque las sorpresas no paraban, ya que para ese All Star de 1998 me encontré por primera vez en chancha con su majestad el air Michael Jordan. Que alegría las dos leyendas juntas.

And now we come with more friends of mine because for the 1998-1999 season my game was consolidated so much that I became the number one guard in the NBA, all this allowed me to sign another contract with my beloved Lakers, jumping from 3.5 to 60 million dollars for 7 years that for the trinkets ha ha ha. But they didn't pay me so much money for nothing because if I was worth it, and why? Well, for 1999-2000 my game was so fabulous that I perfected my shot by turning into a bazooka from 3 points bursting the tights becoming the shooter number one from that area. I was selected All-NBA, All-Star and All-Defensive and as if that were not enough together with my corduroy Shaquille O'Neal we led the team to three consecutive championships in the years 2000, 2001, 2003. And the joys do not stop because I converted with 23 years in the youngest player to achieve this feat. But my friends, since not everything is rosy and like all human beings we make mistakes, during the 2003-2004 season I was placed under a court order with the charges of sexual assault, which is why and my bad head I lost several games, but everything It happened and I learned from my mistake, I kept playing and we reached the final what could have been the fourth championship in a row, but we were beaten by the Detroit Pistons and that apart from me and Shaq we had Karl Malone and Gary Payton.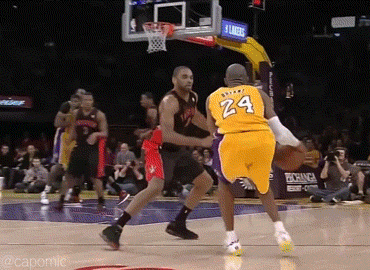 Fuente-Source
Y ahora venimos con más amigos míos porque para la temporada 1998-1999 mi juego se consolidó tanto que me convertí en el guardia número uno de la NBA, todo esto me permitió firmar otro contrato con mis amados Lakers, saltando de 3.5 a 60 milloncitos de dólares por 7 añitos eso para las chucherías ja ja ja. Pero no por nada me pagaron tanto dinero porque si los valía, ¿y por qué?, bueno para la 1999-2000 mi juego era tan fabuloso que perfeccioné mi tiro convirtiéndome en una bazuca desde los 3 puntos reventando las mallas pasando a ser el tirador número uno desde esa zona. Fui seleccionado All-NBA, All-Star y All-Defensive y por si fuera poco junto a mi pana Shaquille O'Neal llevamos al equipo a tres campeonatos consecutivos en los años 2000, 2001, 2003. Y las alegrías no paran porque me convertí con 23 años en el jugador más joven en lograr esta hazaña. Pero amigos míos como no todo es color de rosa y como todo ser humano cometemos errores, durante la temporada 2003-2004 fui puesto bajo orden judicial con los cargos de agresión sexual, razón por la cual y mi mala cabeza perdí varios juegos, pero todo paso y aprendí de mi error, seguí jugando y llegamos a la final lo que pudo haber sido el cuarto campeonato en fila, pero fuimos vencidos por los Pistones de Detroit y eso que aparte de mí y Shaq teníamos a Karl Malone y a Gary Payton.

Again I signed a new contract for 7 more years. However, the 2004-2005 season was a bit tough, since I had several lawsuits with Phill Jackson, Karl Malone and Ray Allen, you know that I was not very carrot and for this reason I was demoted to the third team of the NBA, they punished me okay. I accepted my punishment and continued on my way, already more mature and evolved in 2006-2007 as a sign of no longer being the rebellious young man and as a way of remembering my roots, I changed the number 8 to 24, a number that I used in my days of secondary school, this would be a new stage for me to continue imposing my game, I am the black mamba. Everything was going smoothly and at 29 I was also the youngest player to reach 20 thousand points, I won the MVP, and I was unanimously selected for the NBA team. And we continue but I no longer have shelves to put more awards because for 2008-2009 I received the merits for the first NBA team and the first defensive team, I also won my fourth NBA title in addition to my first MVP in finals. We are going to the 2010 season, there I sign another contract for 3 years and 87 million coins, the same I continue with my Lakers where I won my fifth ring and another MVP of the NBA Finals. Here the successes do not stop.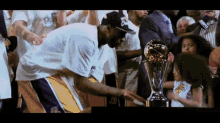 Fuente-Source
Otra vez firmé un nuevo contrato por 7 años más. Sin embargo la temporada 2004-2005 fue un poco dura, ya que tuve varios pleitos con Phill Jackson, Karl Malone y Ray Allen, ustedes saben que yo no era muy zanahoría y por esta razón fui degradado al tercer equipo de la NBA, me castigaron vale. Acepté mi castigo y continué mi camino, ya más maduro y evolucionado en la 2006-2007 como signo de ya no ser el joven rebelde y como una forma de recordar mis raíces, cambié el numero 8 por 24, número que use en mis tiempos de secundaria, esta sería para mí una nueva etapa para seguir imponiendo mi juego, soy la mamba negra. Todo iba viento en popa y con 29 años también fui el jugador más joven en alcanzar los 20 mil puntos, gané el MVP, y fui seleccionado de forma unánime para el equipo de la NBA. Y continuamos pero ya no tengo estantes para poner más premios porque para la 2008-2009 recibí los méritos para el primer equipo de la NBA y del primer equipo defensivo, también gané mi cuarto título NBA además de mi primer MVP en finales. Nos vamos a la temporada 2010, allí firmo otro contrato por 3 años y 87 millones de monedas, igual sigo con mis Lakers donde gané mi quinto anillo y otro MVP de las Finales de la NBA. Aquí no paran los éxitos.

The records, the brands, the joys continue because in 2010-2011 I was again the youngest player to score 27 thousand points and win the All-Star MVP. In 2011-2012 my shot was still fabulous, I had, as they say, a tube since I managed to reach 30 thousand points also as a younger player. In 2013 he signed a 2-year contract extension for 48.5 million. But since everything has its end and due to suffering several injuries the end was already close, and although I continued playing I decided to announce my retirement from the boards for 2015. Despite this, in 2016 I obtained 1.9 million votes to participate in the game of the stars. Now I comment on a short summary that I did not indicate at the time, however you should know that in 2007 I was an active player on the United States national team. I played in the FIBA ​​Americas Championship and won gold, I also stood out in the 2008 and 2012 Olympics where I also won the autumn at both times. But the end has come and I played my last game on April 13, 2016 at home and in front of my eternal audience. I faced the Jazz of Utha, a game that we were losing but as I still had the touch, I began to score points, we won the game, and now I would be the oldest player to score 60 points, what kind of farewell and ovation I received from my friends. beloved followers, goodbye my people.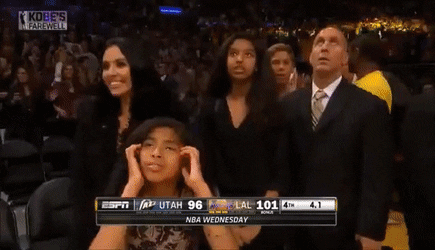 Fuente-Source
Siguen los records, las marcas, las alegrías porque en la 2010-2011 otra vez fui el jugador más joven en anotar 27 mil puntos y ganar el MVP del All-Star. En 2011-2012 mi tiro seguía siendo fabuloso, tenía como dicen un tubo ya que logre llegar a los 30 mil puntos también como jugador más joven. En 2013 firmo una extensión de contrato de 2 años por 48.5 millones. Pero como todo tiene su final y por sufrir varias lesiones el final ya estaba cerca, y aunque seguí jugando decidí anunciar mi retiro de los tabloncillos para el 2015. A pesar de ello en el 2016 obtuve 1.9 millones de votos para participar en el juego de las estrellas. Ahora les comento un pequeño resumen que no les indiqué en su momento, sin embargo ustedes deben saber que en el 2007 fui jugador activo de la selección nacional de los Estados Unidos. Jugué en el FIBA Americas Championship y gané el oro, además me destaqué en los juegos olímpicos de 2008 y 2012 donde también gané el oto en ambos momentos. Pero ha llegado el final y jugué mi último partido el 13 de abril de 2016 en mi casa y ante mi eterno público. Enfrenté a los Jazz de Utha, juego que íbamos perdiendo pero como aun me quedaba el toque, empezé a anotar puntos ganamos el juego, y ahora sería el jugador más viejo en anotar 60 puntos, que clase de despedida y ovación recibí de parte de mis amados seguidores, adiós mi gente.

Achievements and Legendary Numbers
Here I comment, and this interview has been long, a summary of my achievements and statistics. Start with saying I got
5 NBA rings
1 Regular Season MVP
2 MVP in the Finals
2 times top scorer
18 All-Star appearances
4 MVP All-Star Game
11 times chosen in the best quintet in the NBA
I played 1,346 NBA games, all with my Lakers
I averaged 26.2 points per game, 5.3 rebounds, 5 assists, 1.3 steals, 3.1 losses
I am the fourth leading scorer of all time with 33,643 points. I beat the air Michael Jordan who left 32,292 points.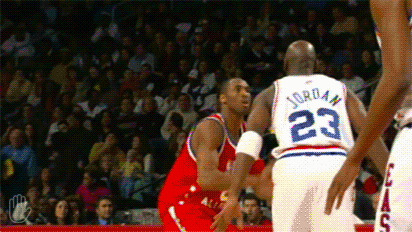 Fuente-Source
Logros y Numéritos Legendarios
Aquí les comento, y vaya que esta entrevista ha sido larga, un resumen de mis logros y estadísticas. Inicio con decir que obtuve

5 anillos NBA
1 MVP de temporada regular
2 MVP en las Finales
2 veces máximo anotador
18 participaciones en All-Star
4 MVP All-Star Game
11 veces elegido en el mejor quinteto de la NBA
Jugué 1,346 partidos en la NBA, todos con mis Lakers
Promedié 26,2 puntos por partido, 5,3 rebotes, 5 asistencias, 1,3 robos, 3,1 pérdidas
Soy el cuarto mayor anotador de todos los tiempos con 33.643 puntos. Superé al air Michael Jordan que dejó 32.292 puntos.

Goodbye Mamba
I can no longer interview you brother, because it was not enough for you to say goodbye to us from the fields, but you said goodbye to us forever. Your tragic and unexpected farewell left a huge void in the sports world and you fell in love with millions of fans based on character, talent, dedication and too much love for this beautiful game, your
#basketball
. That January 26, 2020 will be remembered as a day of mourning for the sport of balls and baskets. You will always live in the hearts of those of us who saw you give your all both on and off the court. You and your daughter Gianna play from heaven. Honor to whom honor is due, goodbye Kobe. Goodbye Mamba.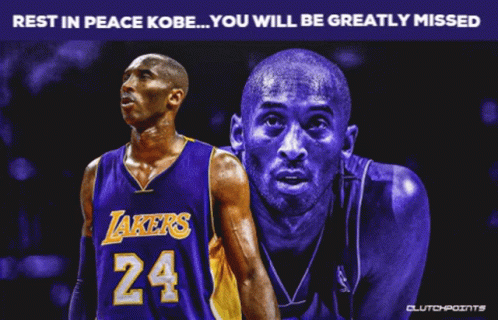 Fuente-Source
Adiós Mamba
Ya no te puedo seguir entrevistando hermano, porque no bastó que nos dijeras adios desde las canchas, sino que nos dijiste adios para siempre. Tu trágica e inesperada despedida dejó un enorme vacío en el mundo deportivo y enamoraste a millones de aficionados a base de carácter, talento, entrega y demasiado amor por este hermoso juego, tu #baloncesto. Ese 26 de enero de 2020 será recordado como un día de luto para el deporte de los balones y las canastas. Siempre vivirás en los corazones de quienes te vimos dar todo tanto dentro como fuera del tabloncillo. Tu y tu hija Gianna juegan desde el cielo. Honor a quien honor merece, adiós Kobe. Adiós Mamba.

Well friends this has been all about the life of this fabulous player. We know that there is much more to know about him. And as a particular aspect I can say that I really felt I was interviewing the Black Mamba, and that he was really telling his story. Well this is the beauty of creating content, because you get so deeply into history that you seem to be living in the moment, a moment that I hope you have also lived. Greetings and see you soon brothers.
Bien amigos esto ha sido todo sobre la vida de este fabuloso jugador. Sabemos que hay mucho más por conocer de el. Y como aspecto particular puedo decir que de verdad sentí estar entrevistando a la Mamba Negra, y de que él realmente estaba narrando su historia. Bueno esto es lo bonito de crear contenidos, porque uno se mete tanto en la historia que parece estar viviendo el momento, momento que espero ustedes también lo hayan vivido. Saludos y hasta pronto hermanos.
...Gracias Por Visitar...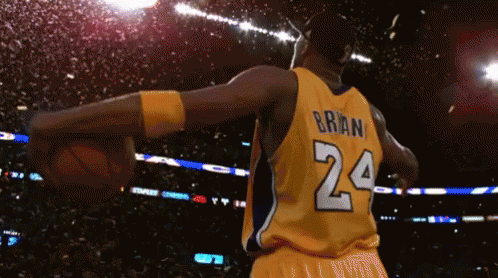 Fuente-Source
...Thanks for visiting...