De nuevo compartiendo con todos ustedes familia #hive y @sportstalksocial, con un tema relacionado al #beisbol #profesional venezolano, un #deporte que es líder en nuestro país; es imposible no pensar en las disputas emocionantes entre #Caracas y #Magallanes. Sin embargo, hablaremos sobre algunos de los récords que existen tanto de por vida, como por temporada; que a mi modo de pensar en estos momentos son un poco difíciles de batir, en primera instancia, debido a la #pandemia causada por el #covid19, que ha originado la disminución de los encuentros, y si en una temporada normal, es difícil, imagínense ahora; por otro lado, el ascenso rápido a las #grandesligas de muchos peloteros, imposibilita que los mismos jueguen en la #LVBP, debido a restricciones impuestas. Entonces amigos, se podrán o no superar éstas marcas, saquen sus propias conclusiones, síganme los pasos y vamos a la acción.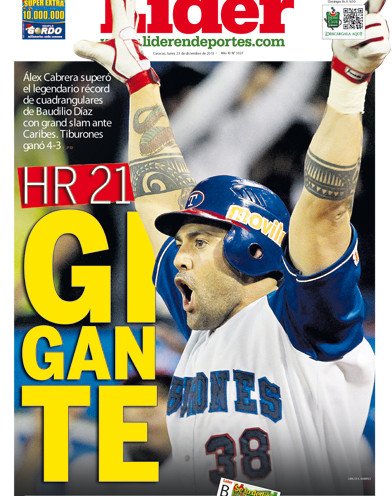 Fuente-Source
Again sharing with all of you the #hive family and @sportstalksocial, with a topic related to Venezuelan #professional #baseball, a #sport that is a leader in our country; it is impossible not to think about the exciting disputes between #Caracas and #Magallanes. However, we will talk about some of the records that exist both by life and by season; that in my way of thinking at the moment they are a bit difficult to beat, in the first instance, due to the #pandemic caused by #covid19, which has caused the decrease in encounters, and if in a normal season, it is difficult, imagine now; on the other hand, the rapid rise to the #bigleagues of many players, makes it impossible for them to play in the #LVBP, due to imposed restrictions. So friends, you may or may not surpass these marks, draw your own conclusions, follow in my footsteps and let's take action.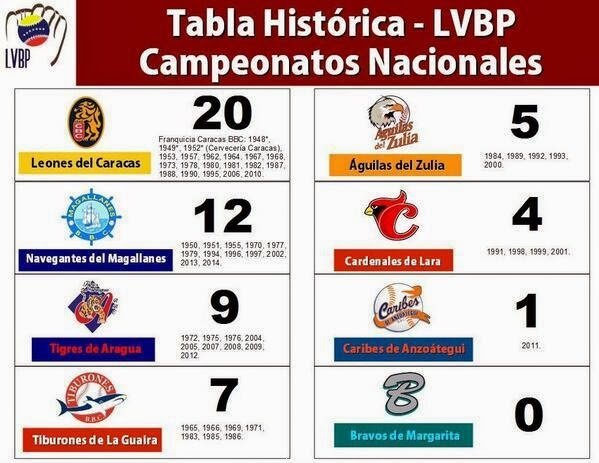 Fuente-Source

Récords de por Vida
Lifetime Records
A continuación, presentaremos un resumen sobre algunas de las marcas de por vida establecidas en la #LVBP, cuyos líderes en su mayoría ya están retirados, sin embargo, sus récords se mantienen vigentes, sin ánimo alguno de ser superados.
Next, we will present a summary on some of the lifetime brands established in the #LVBP, whose leaders are mostly already retired, however, their records remain in force, without any intention of being overcome.

Imparables/ Unstoppable
Este renglón, desde mi punto de vista, es la marca más difícil de alcanzar. Víctor Davalillo, zuliano nacido en 1939 se retiró después de 30 campañas en la Liga Venezolana de Beisbol Profesional, LVBP, y lidera con 1.505 hits. El segundo en este renglón es Robert Pérez con 1369 y tercero Teolindo Acosta con 1289. Fuente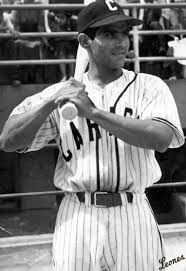 Victor Davalillo
This line, from my point of view, is the most difficult mark to reach. Víctor Davalillo, a Zulian born in 1939, retired after 30 seasons in the Venezuelan Professional Baseball League, LVBP, and leads with 1,505 hits. The second in this line is Robert Pérez with 1369 and third Teolindo Acosta with 1289. Source

Dobles / Double
Este punto está cubierto por tres leyendas de nuestra peoota, cuyo líder es Robert Pérez con 222, seguido por Víctor Davalillo con 195, y César Tovar con 192. Y más abajo la lista sigue con jugadores inactivos. Fuente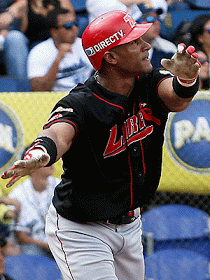 Robert Pérez
This point is covered by three legends of our peoota, whose leader is Robert Pérez with 222, followed by Víctor Davalillo with 195, and César Tovar with 192. And further down the list continues with inactive players. Source

Bases Robadas / Stolen Bases
En bases robadas o estafadas, es un tema de estrategia de cada equipo, el cual se utiliza en muy pocas ocasiones, y que aún lidera José Leiva con 175, César Tovar tuvo 148 y Víctor Davalillo 136. Fuente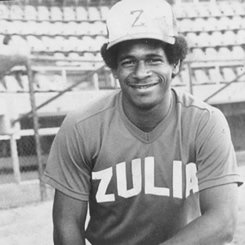 Jose Leiva
In stolen or cheated bases, it is a strategy issue for each team, which is used very rarely, and is still led by José Leiva with 175, César Tovar had 148 and Víctor Davalillo 136. Source

Carreras Impulsadas / Driven Races
Otro de los renglones complicados de lograr es el de impulsadas. Robert Pérez tiene 738, en segundo lugar aparece Víctor Davalillo con 662 y tercero César Tovar con 635. Estos tres peloteros y leyendas siempre han figurado en muchos aspectos estadísticos del nuestro béisbol. Fuente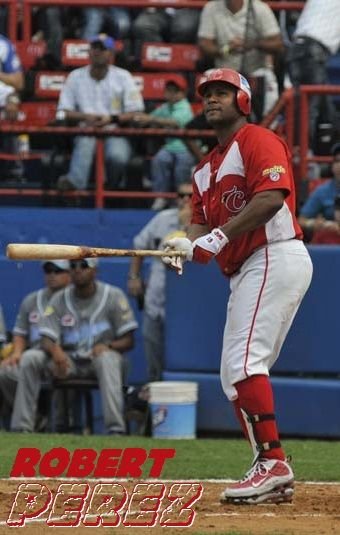 Robert Pérez
Another of the difficult lines to achieve is the RBI. Robert Pérez has 738, in second place Víctor Davalillo appears with 662 and third César Tovar with 635. These three players and legends have always figured in many statistical aspects of our baseball. Source

Cuadrangulares/ Foursquare
El récord de jonrones de por vida del Béisbol Profesional de Venezuela, lo tiene el receptor venezolano Eliezer Alfonzo con 136 vuelacercas. Fuente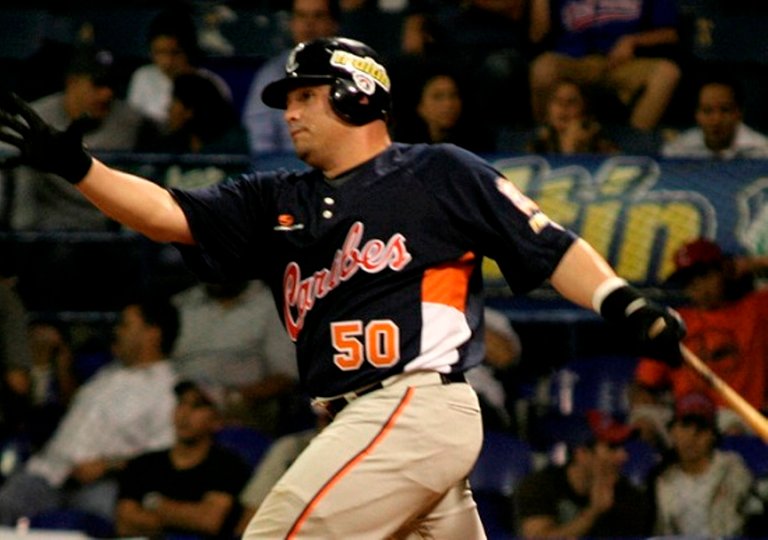 Eliezer Alfonzo
The record for career home runs in Professional Baseball of Venezuela is held by Venezuelan receiver Eliezer Alfonzo with 136 homers. Fuente

Récords por una Temporada
Records by one Season
Cuadrangulares / Foursquare
Esta marca fue alcanzada por Baudilio Díaz, cuando el 12 de enero de 1980 conectó el jonrón número 20 en el segundo juego de una doble tanda ante los Tiburones de La Guaira en el Estadio Universitario, rompiendo la marca impuesta por Bobby Darwin de 19 jonrones con los Navegantes del Magallanes en la temporada 1972-1973. Sin embargo, luego de 33 años, el 22 de diciembre del 2013, Alex Cabrera conecta el jonrón número 21 al pitcher derecho Daryl Thompson de Caribes de Anzoátegui, batiendo así el récord de jonrones en una temporada de Baudilio Díaz. Marca aun vigente. Fuente
Baudilio Diaz
This mark was reached by Baudilio Díaz, when on January 12, 1980, he hit the 20th homer in the second game of a double-run against the Tiburones de La Guaira at the University Stadium, breaking the mark set by Bobby Darwin of 19 home runs with the Navegantes del Magallanes in the 1972-1973 season. However, after 33 years, on December 22, 2013, Alex Cabrera hits the 21st homer to right-hand pitcher Daryl Thompson of Caribes de Anzoátegui, thus breaking Baudilio Díaz's record for home runs in a season. Brand still valid. Fuente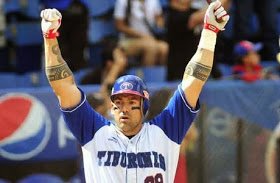 Alex Cabrera

Imparables / Unstoppable
Parece fácil dar 100 hits, pero solo Vitico Davalillo lo ha logrado en la Liga Venezolana de Béisbol Profesional (LVBP). Con 43 años, conectó un centenar de imparables en la temporada 1979-80 con los Tigres de Aragua. Pero el día de la historia, fue el 13 de enero de 1980 en el último juego de la temporada ante Águilas del Zulia; batiendo la marca del norteamericano Dave Pope que tenía 95 inatrapables con Gavilanes en el campeonato Rotatorio en Maracaibo en 1953-54. Fuente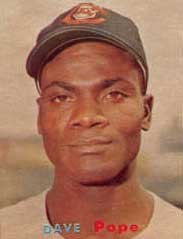 Dave Pope
It seems easy to give 100 hits, but only Vitico Davalillo has achieved it in the Venezuelan Professional Baseball League (LVBP). At 43, he had a hundred hits in the 1979-80 season with the Tigres de Aragua. But the day of history was on January 13, 1980 in the last game of the season against Águilas del Zulia; beating the record of North American Dave Pope who had 95 hits with Gavilanes in the Rotatory championship in Maracaibo in 1953-54. Source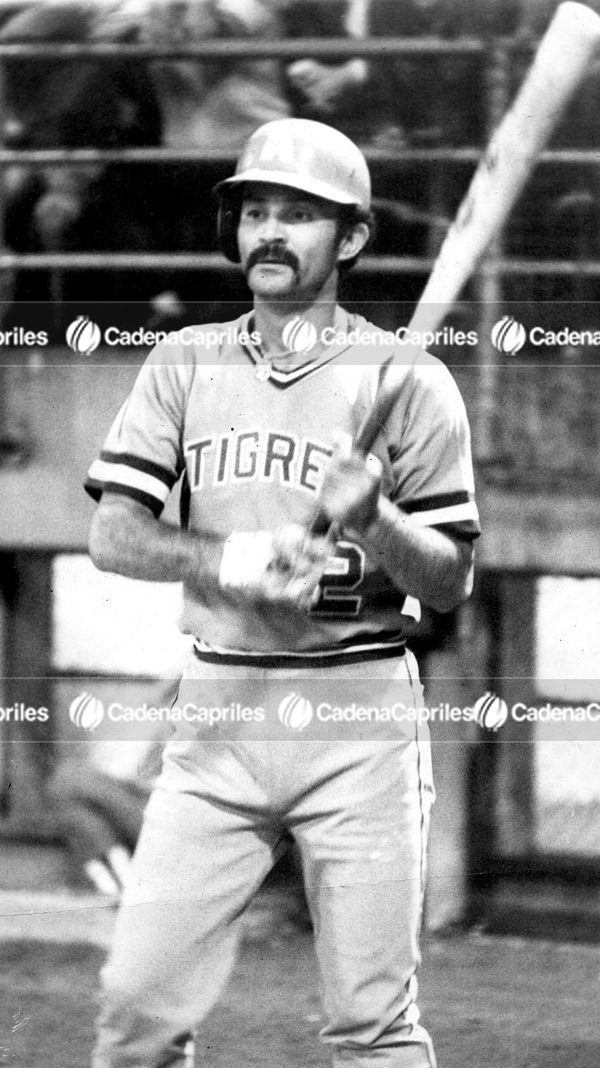 Víctor Davalillo

Bases Robadas / Stolen Bases
Este récords está bajo el mando de Donell Nixon, veloz jardinero es estafó 44 almohadillas en la temporada 86-87 con los Leones del Caracas. No falló a ninguno de los 64 encuentros de la campaña y bateó para .309. Solo 3 peloteros han sobre pasado las 20 estafadas por temporada. Fuente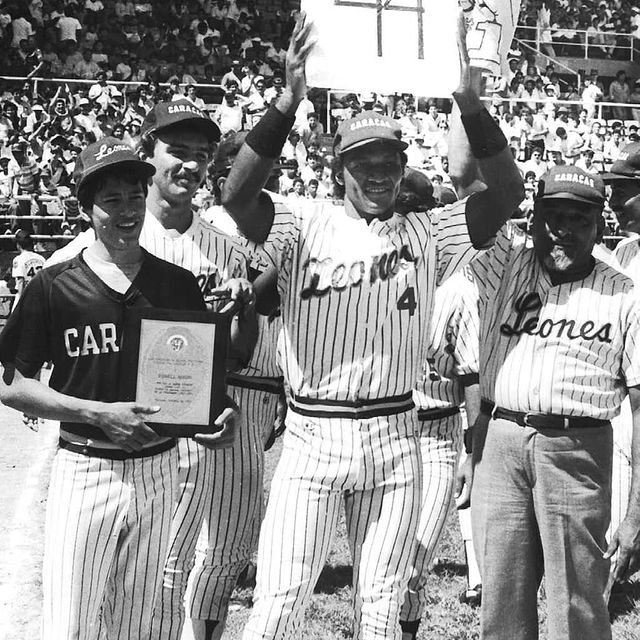 Donell Nixon
This record is under the command of Donell Nixon, a speedy outfielder who ripped off 44 pads in the 86-87 season with the Leones del Caracas. He did not miss any of the 64 games this season and hit .309. Only 3 players have exceeded 20 scams per season. Fuente

Juegos Ganados (Lanzador) / Games Won (Pitcher)
El lanzador José "Carrao" Bracho, logró 15 victorias en la temporada 1961-1962. El último en acercarse al "Carrao" fue Jerry Cram (Tigres de Aragua), quien ganó 13 encuentros. Con la reducción de encuentros y restricciones establecidas a los peloteros, estas son marcas que parecen no poder superarse. Fuente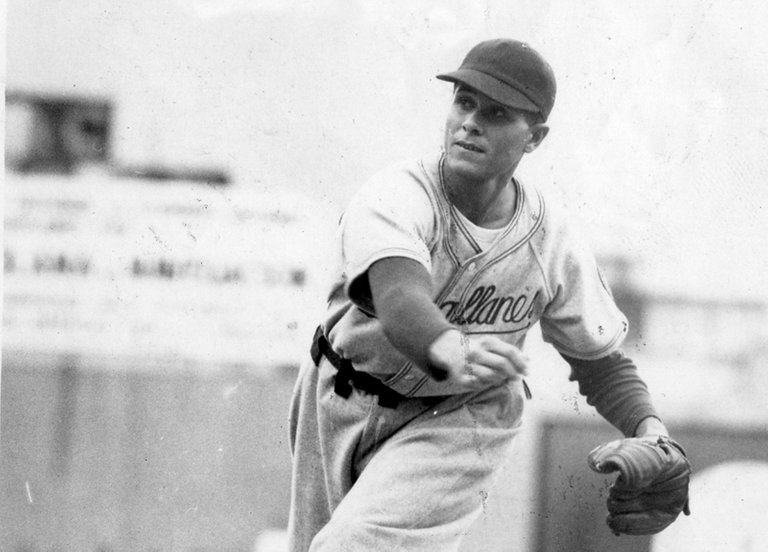 Carrao Bracho
Pitcher José "Carrao" Bracho, achieved 15 victories in the 1961-1962 season. The last to approach the "Carrao" was Jerry Cram (Tigres de Aragua), who won 13 games. With the reduction of encounters and restrictions placed on players, these are marks that cannot seem to be overcome. Source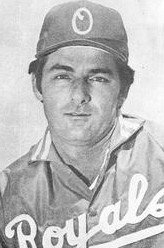 Jerry Cram

Juegos Completos (Lanzador) / Complete Games (Launcher)
En juegos completos, Emilio Cueche de Gavilanes, con 18 juegos completos en la temporada 1953-54; y como dije anteriormente, este, también es otro record difícil de superar, ya que los pitcher actualmente tienen más restricciones que en años pasados. Fuente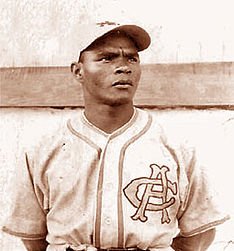 Emilio Cueche
In complete games, Emilio Cueche de Gavilanes, with 18 complete games in the 1953-54 season; And as I said before, this is also another difficult record to beat, since pitchers currently have more restrictions than in years past. Source

Juegos Salvados / Saved Games
Otra marca de picheo, que a mi pensar, perdurará otros años mas, es la de juegos salvados, impuesta por el panameño Santos Hernández con 21 en la temporada 1997-1998, con Pastora de los Llanos. Richard Garcés (Águilas del Zulia), se acercó con 19. Fuente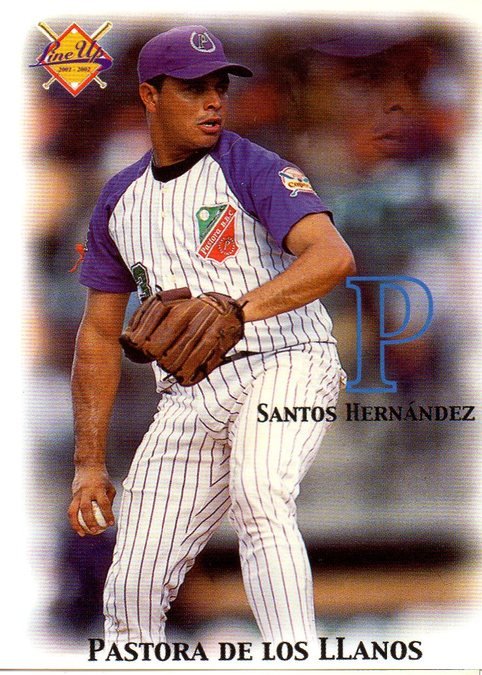 Santos Hernández
Another pitching mark, which in my opinion, will last for other years, is that of saved games, imposed by the Panamanian Santos Hernández with 21 in the 1997-1998 season, with Pastora de los Llanos. Richard Garcés (Zulia Eagles), approached with 19. Fuente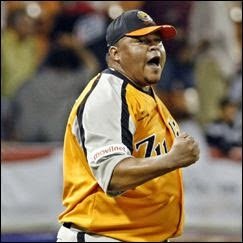 Richard Garcés

Abanicados (Lanzador) / Fanned (Launcher)
Aquí se presenta una marca importante para cualquier lanzador, que es la de ponchar a los oponentes; dónde, con 156 rivales abanicados es líder Bo Belinsky, en la temporada 1961-1962 con los Licoreros de Pampero. Fuente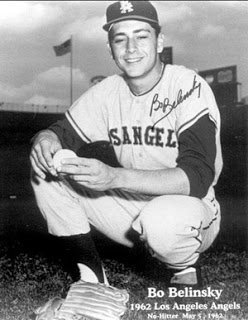 Bo Belinsky
Here is an important mark for any pitcher, which is to strike out opponents; where, with 156 rivals fanned out, Bo Belinsky is the leader, in the 1961-1962 season with the Licoreros de Pampero. Fuente

Carreras Impulsadas / Driven Races
Un récord que aún sigue vigente, sin embargo, pienso que no sería tan complicado de batir; es el impuesto por Jesús Guzman en la temporada 08-09 con 67, batiendo el récord de 65 impulsadas del Catcher Pete Koegel (tambien de los Leones). Fuente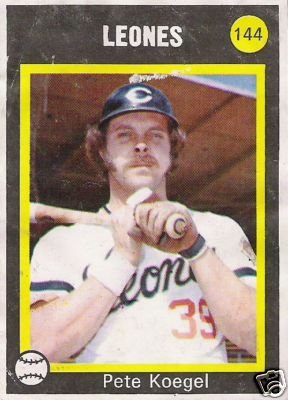 Pete Koegel
A record that is still in force, however, I think it would not be so difficult to beat; It is the one imposed by Jesús Guzman in the 08-09 season with 67, beating the record of 65 RBIs of Catcher Pete Koegel (also of the Lions). Source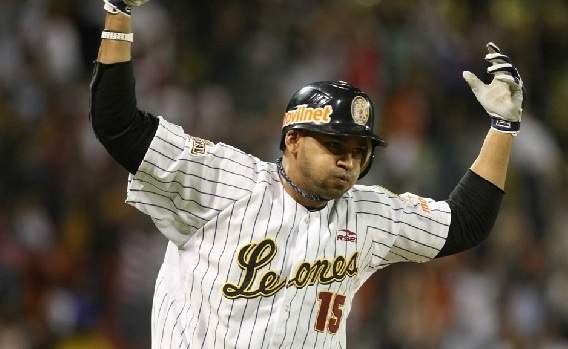 Jesús Guzmán

Amigos míos, espero que el contenido haya sido de su agrado. En la pelota venezolana existen muchas marcas, que de una manera u otra han perdurado en el tiempo, otras se han roto, porque como todo récords no es imposible ser superado. Esta pelota tiene muchas leyendas, como lo es para todos Vitico Davalillo, poseedor de grandes récords que aún siguen vigentes. Todo lo anterior puede estar bajo el análisis y opiniones suyas. Saludos y un abrazo gente.
My friends, I hope the content has been to your liking. In Venezuelan baseball there are many brands, which in one way or another have lasted over time, others have been broken, because like all records it is not impossible to be overcome. This ball has many legends, as Vitico Davalillo is for everyone, holder of great records that are still in force. All of the above may be under your analysis and opinions. Greetings and a hug people.
...Gracias Por Visitar...

...Thanks for visiting...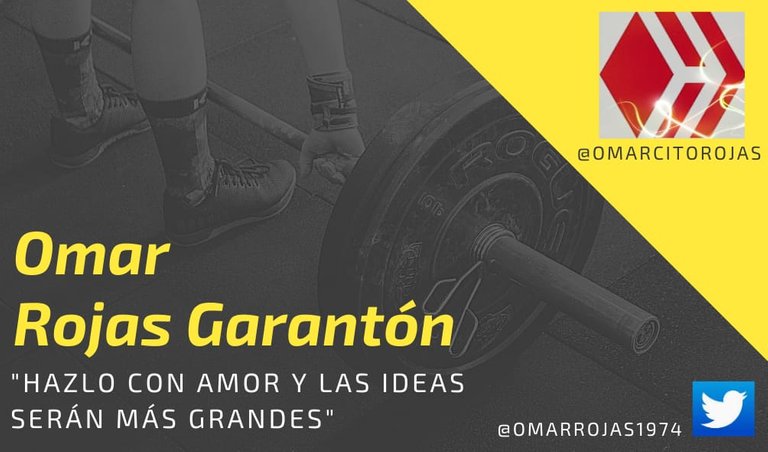 Sorry. English is not our native language. Therefore, a web translator is used for texts in English. (Spanishdict)