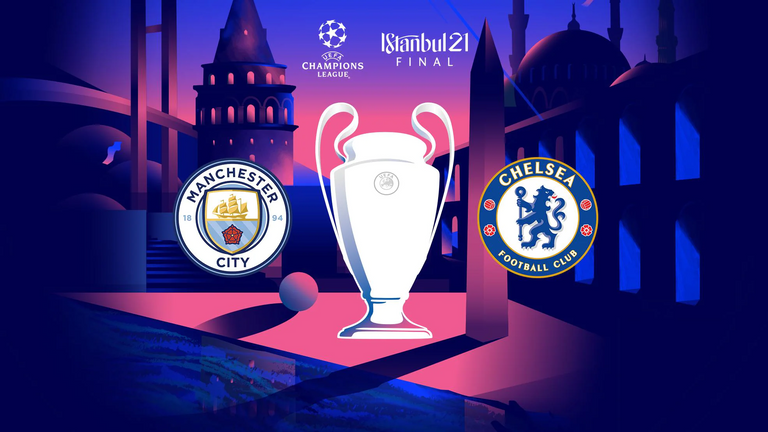 source
I know many expect a difference outcome for this venue. So far Premier League clubs
are the best this year. Arsenal may not carry it all tomorrow but they will play for the opportunity.
Clearly Manchester City looks as the favorite as Chelsea the underdog. Knowing they will play this coming Saturday, I will be thrilled to see how this regular match is played.
If you remembered the last Premier League match played by the Citizens, they played a whole
difference squad compared to the one on Tuesday. This team can be scary if they want to. They can easily play in two venues and still bring the W. It shows how good Guardiola is believing in the squad.
He hardly sub the players showing they play with poise.
I am not putting Chelsea in the corner like they are not worthy. They have a solid defense. Chelsea has too many strikers. Havertz played a tremendous game and he should not miss that goal. Kante in the middle is fast, it will be a duel for both teams. Mount looks quiet when opportunity appears, he will score. Glad to see Pulisic was part of the second goal. He is an American but he can play.I know Tuchel could play a different squad with a difference formation. They won against them for the FA Cup finals match so it will be a game to see how both managers will make sure the game is played properly.
Real Madrid is not PSG. This time I do not see how they were going to beat Chelsea when there is no
real threat. Benzema was not going to beat a team by himself. Chelsea's defense is strong like never. Watching the game you feel like the players have space but it is more they are tactically good so they make the space. It was a beautiful game where Chelsea should score 5 goals easily. Courtois is tall even on the ground.
PSG was not ready to compete against City. No Mbappe the team was flat. Neymar knew he was not going to do anything to get hurt just by himself. Di Maria is Di Maria, running way too fast and got tired
late to get a red. Anyways another mediocre year for PSG. Both teams lost by two goals.
I wrote a post not long ago it will be a Premier League affair. Indeed it is.I am going all in with Chelsea. This year City will take Premier League and took the EFL cup. Chelsea will take FA CUP and UCL CUP. So far not a bad year for both teams. It looks more United to take the Europa League.
For the past couple of seasons English clubs have proven to be worthy to be the leaders in European Football. It remains to see if England can win something in this Euro2020.
Is your team still compete for something ? Actually La Liga is wide open for three teams to grab it.
This year Football is very promising.
Stay put