The IPL, the most lucrative and most watched T20 franchise league in world cricket is set to return for its 2021 edition which begins with the reigning champions MI taking on RCB this coming Friday.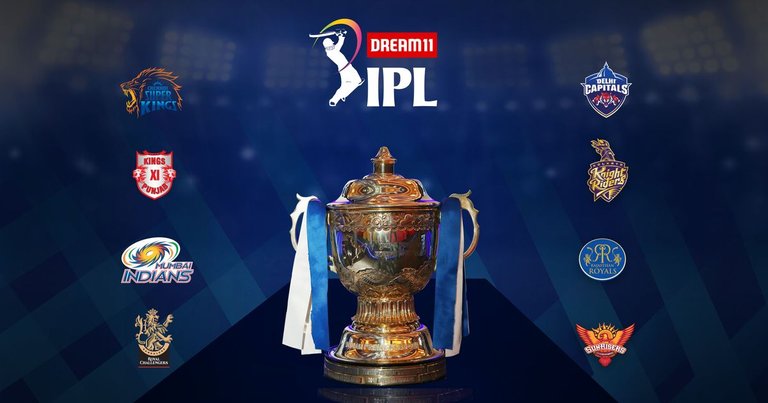 source, shared under CC license
As with most years it looks likely to be a highly competitive league with very little to choose between the 8 franchises so I'd love to hear other people's views on what should be another closely fought title chase.
I haven't been particularly active on Hive for some time but blogging about the IPL and posting a "Team of the Week" is how I started writing on "the other platform" 3 years ago so I figure what better time and manner to make a comeback.
Looking ahead to the next couple of months, I see these 4 things as the big talking points for IPL 2021 and would love to hear your views on them too.
Neutral Venues favour those with balanced squads
As with IPL 2020, all games will be played at neutral venues although this year the BCCI has opted to keep the tournament in India as opposed to moving it abroad. The reasoning, as with many sports tournaments, is to allow "Covid-19 bubbles" to be formed around 6 venues that will be used to host all the matches this year. The six in question are
Arun Jaitley Stadium, Delhi
Eden Gardens, Kolkata
Wankhede, Mumbai
Nehra Modhi, Ahmedabad
M Chinnaswamy Stadium, Bangalore
MA Chidambaram Stadium, Chennai


source shared under CC license - The MA Chidambaram Stadium in Chennai has a reputation as taking spin and is a venue that a lot of overseas stars have struggled at in the past
Moving all the games to neutral venues throws up some interesting fixtures and potentially places certain players at an advantage and others at a disadvantage given the different conditions that can be found at each.
We saw last season how a Chennai Super Kings side set-up to win matches at their home venue of the MA Chidambaram Stadium where the pitch is generally slow and low, struggle when they were forced to play their games on pitches in the UAE which were less suited to their batsmen and bowlers games.
Will we see the same happen again this year?
My guess is yes, the neutral venues will once again be a great leveller in that respect and what we will see, is that the franchises with the best-balanced squads will once again prosper. To me, those sides are Mumbai Indians and Delhi Capitals, last year's finalists and Sunrisers Hyderabad who despite a spate of injuries last year still managed a play-off place and can now welcome back the likes of Buvi Kumar who was in fantastic form during the limited overs series v England recently.
My prediction is that these teams will finish in the top 3 and everyone else will be left fighting it out for that final playoffs spot. Do you agree?
Virat Kohli to open and RCB to fail again?
India and RCB captain, Virat Kohli has announced his decision to open the batting this IPL. There is no doubt that Kohli can be a successful opener and one only needs to look back to the successful partnership that he formed with Chris Gayle back in 2015 and 2016 for evidence of this.
However, there is no Chris Gayle at RCB anymore and my major concern with Kohli opening is that he will chew-up too many dot balls and/or not hit enough boundaries early on to get RCB off to the kind of start they'll need to consistantly win games.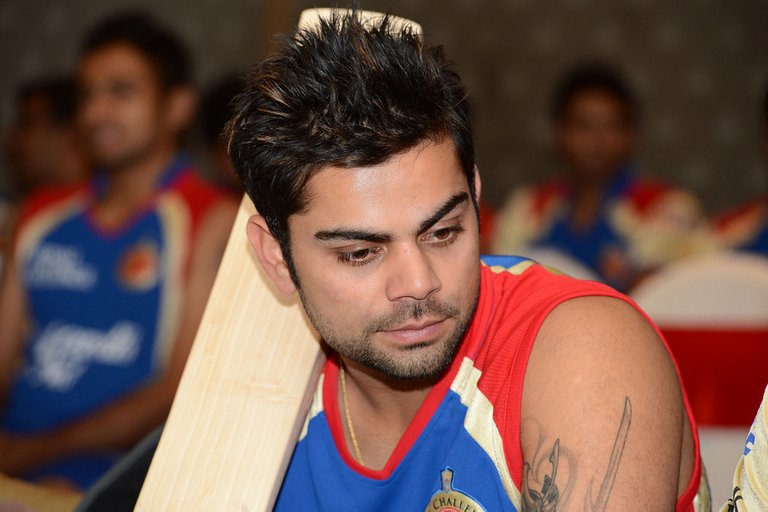 source shared under CC license - Kohli looks set to do a lot of heavy lifting for this RCB side
Furthermore if he gets set but then doesn't go on it puts a tremendous amount of pressure on the players to come. AB de Villiers is still a good player but I think it would be fair to say that his best years are behind him while RCB have invested heavily in Glenn Maxwell, a player who has been dreadful in the last 2 IPLs he has played in. It feels like RCB are putting all their eggs in a Kohli shaped basket.
As a batsmen alone, I am a massive fan of Kohli. He can rightly be considered one of if not the greatest 50 over batsman of all time. As a man and more importantly as a captain, I'm not so keen. To be as successful as Kohli has been you are going to need self-belief and a fair dolop of confidence but I feel that with Kohli that spills out into an ego that impacts everyone around him and he has almost created what you might deem a cult of personality within the teams that he leads.
Ultimately he'll be judged on results in tournaments like the IPL and the T20 World Cup that follows later this year. Neither India nor RCB have a good record under Kohli's leadership in those tournaments. Will that change this year?
Dark horses
As noted above, this is an incredibly competitive leagues where anyone can beat anyone on the day and where qualification for the playoffs is likely to come to a win here or there or indeed the fine margins of net runrate as has been the case for the last couple of years.
Franchises like CSK and KKR who have been forces in the past appear to be going through something of a transistion phase but it's difficult to write them off entirely.
The Super Kings still have a lot of experience on their books as well as players who have won this tournament in the past. If they can squeeze into a play-off spot then you feel that they could be dangerous in those knock out games.
Similarly KKR had a difficult year in 2020 but only missed out on a playoff spot on net runrate. Star names like Sunil Narine, Andre Russell and Dinesh Karthik all failed to live up to their billing. Is it evidence of a general decline in their careers or was it just a temporary blip? 2021 will probably tell us for sure...
KXIP have opted to change their name to Punjab Kings in the hope that it will have a similar effect that we saw when Delhi changed their name from the Daredevils to the Capitals. Beyond that, they've also filled a gap in their squad by recruiting 2 exciting Aussie pace bolwers in the form of Jhye Richardson and Riley Meredith. The biggest problem they face isn't with personnel but establishing a winning mentality. 5 years and counting without a playoff finish is a significant hurdle to overcome!
Finally we come to the team that I've always followed in Rajasthan Royals. As usual they'll have a group of young exicting players who'll be looking to make their names in the IPL mixed in with some star name but unfortunately for them no Jofra Archer. Last year's MVP injured his hand on a fish tank and looks likely to miss most if not all the tournament which severly impacts their chances of success.
Do you think any of these teams stands a chance?
COVID and cricket

source shared under CC license - Axar Patel tested positive yesterday on arrival with the DC squad
One of the big talking points right now is whether the IPL should go ahead at all! Cases of COVID-19 are on the rise across parts of India including several of the hub cities mentioned above. A couple of players have already tested postive on arrival with their squads and one only needs to look back to the recently abandoned PSL to see that it will only take one breach of protocol for an outbreak to spread in these so called bubbles.
The BCCI remains confident that the tournament can go ahead but I can't help but remember them saying something similar this time last year only to pull the plug at the last minute.
Will the IPL go ahead and if it does begin what chances of it finishing?
Please share your opinions in the comments below and I'll be sure to share my upvote for anyone who wants to talk cricket