The last game of the year 2020 - El último juego del año 2020 ( esp/eng) por @yusmi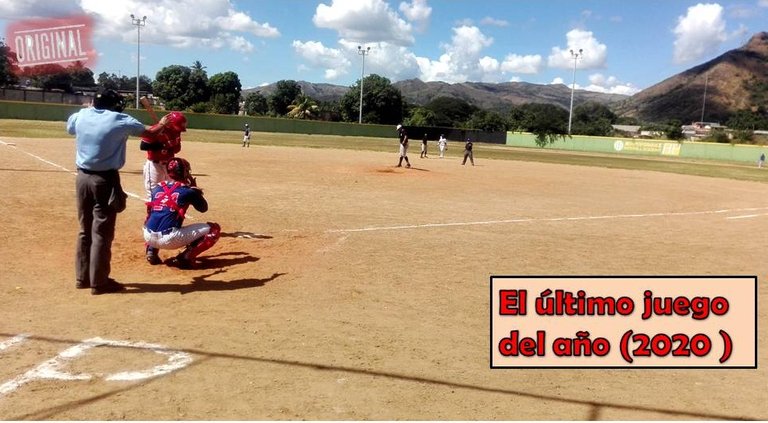 Como el último juego del año califiqué el siguiente partido de Béisbol que se celebró en la pequeña ciudad de Villa de Cura; un pueblo del sur del Estado Aragua en Venezuela al disputarse un encuentro amistoso entre peloteros de la categoría Pre y Junior de los cuales muchos son llamados prospectos futuros grandes ligas ya que actualmente militan dentro de las grandes organizaciones deportivas que existen en la actualidad en nuestro país.
As the last game of the year I qualified for the next baseball game that was held in the small town of Villa de Cura; a town in the south of the State of Aragua in Venezuela when a friendly match was played between ballplayers of the Pre and Junior categories of which many are called future prospects big leagues since they currently play within the large sports organizations that exist today in our country.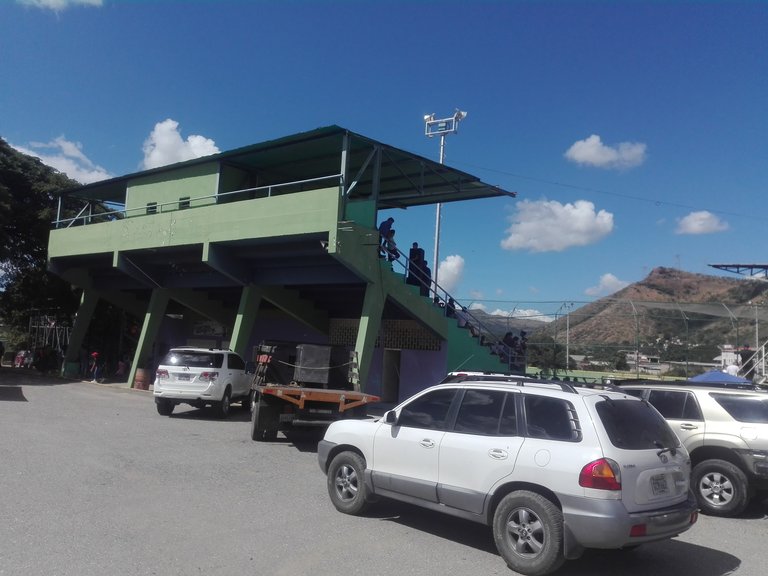 El partido se disputó dentro de las instalaciones del estadio de béisbol más grande de la ciudad y su principal centro deportivo al mismo tiempo, se trata del famoso "Ramón María Acosta" ubicado muy cerca del centro de Villa de Cura y y que cuenta con tres tribunas una principal y dos graderías alrededor de la misma con una capacidad para unas dos mil personas aproximadamente.
El partido comenzó a partir de las 9:00 am hora local de Venezuela y culminó aproximadamente a 5:00 pm luego de disputarse 9 inning con victoria para el equipo visitante ( Maracay ) 11 carreras por 9 sobre su similar ( Villa de Cura ) quienes eran el equipo local.
The game was played inside the facilities of the largest baseball stadium in the city and its main sports center at the same time. It is the famous "Ramon Maria Acosta" located very close to the center of Villa de Cura and has three stands, one main one and two bleachers around it with a capacity for approximately two thousand people.
The game began at 9:00 am local time in Venezuela and ended at approximately 5:00 pm after 9 innings with victory for the visiting team (Maracay) 11 runs by 9 over their similar (Villa de Cura) who were the local team.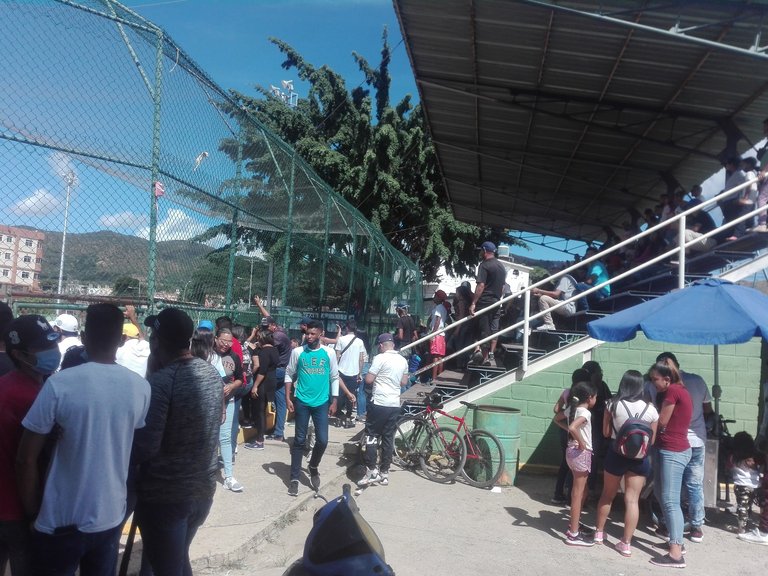 Aunque el partido no fue promocionado por las redes sociales ni por los principales medios de comunicación como la radio el mismo contó con una gran asistencias , muchos de ellos entre amigos y familiares de los futuros grandes ligas que estaban disputando este encuentro amistoso dentro de el mes de flexibilización otorgado por el Estado venezolana ante la amenaza que supone la pandemia mundial del covid-19.
Although the match was not promoted by social networks or by the main media such as the radio, it had a great attendance, many of them among friends and relatives of the future big leagues who were playing this friendly match within the month of flexibilization granted by the Venezuelan State in view of the threat posed by the global pandemic of covid-19.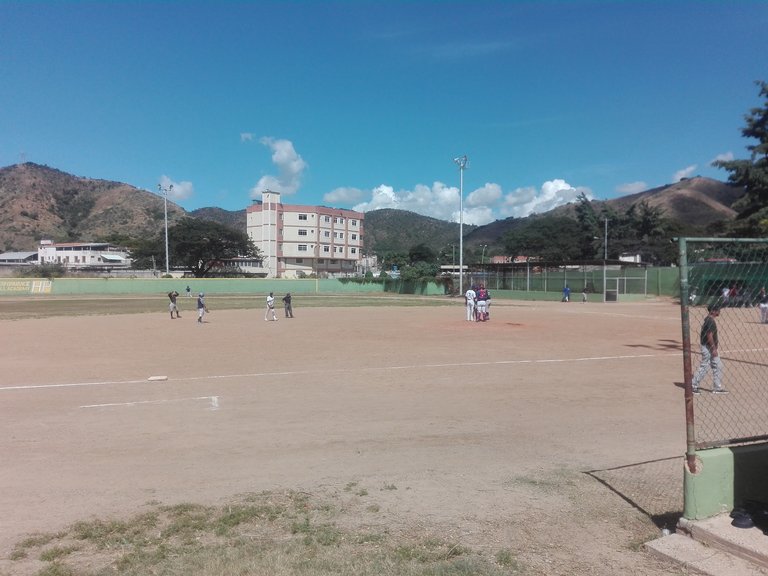 Y finalizo este pequeño reportaje para la comunidad deportiva Sports Talk Social en #hive como una contribución al deporte local de mi ciudad y para la comunidad hispano hablante de la colmena. Gracias por permitirse conocer un poco más sobre nuestro acervo e idiosincrasia como pueblo al leer y visitar mi blog. Se despide cariñosamente desde Venezuela la maestra Yusmi.
Todas las fotos son de mi autoría y fueron captadas con la lente de un celular samsumg A10 y editadas posteriormente en el programa power point para windos seven.
And I end this small report for the sports community Sports Talk Social in #hive as a contribution to the local sport of my city and for the Spanish speaking community of the beehive. Thank you for allowing yourself to learn a little more about our heritage and idiosyncrasies as a people by reading and visiting my blog. Teacher Yusmi says goodbye affectionately from Venezuela.
All the photos are my own and were taken with the lens of a samsumg A10 cell phone and later edited in the power point program for windos seven.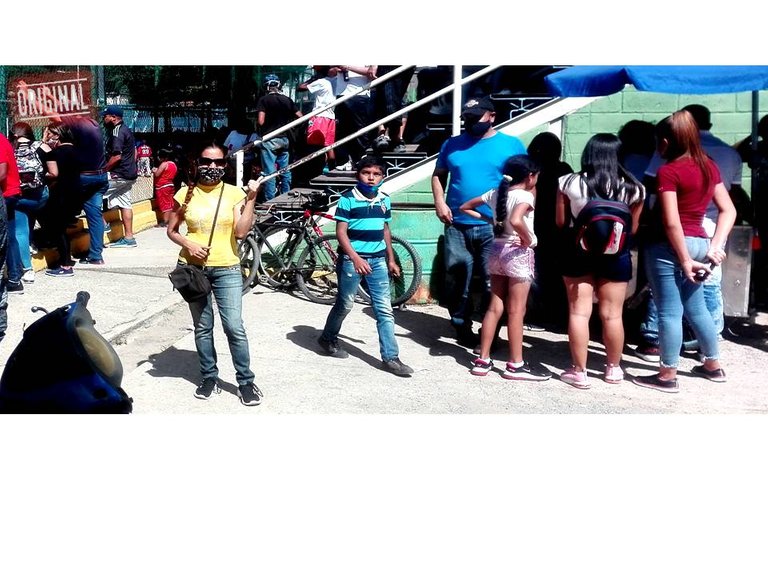 Te invito al Discord de la comunidad vdc donde encontrarás apoyo para tus publicaciones de video en la plataforma Dtube, es una comunidad que organiza y promueve, asesora y orienta diferentes actividades en contenido español y para la comunidad hispanohablante. Su tag o etiquta es vdc para promover tus publicaciones tenemos sals de promoción sobre varias temáticas en producción audiovisual.

One Love Dtube es una comunidad que promueve, apoya y recompensa la creación de material audiovisual, es decir; la creación de videos. Estos pueden ser hechos en castellano como en inglés o cualquier otro idioma. El discord posee varias salas de promoción donde puedes colocar tus publicaciones. El tag o etiqueta es onelovedtube.

Es el proyecto de curación más grande para la comunidad hispanohablante del mundo, dentro de su Discord existen cantidades de estrategias para crecer y desarrollar buen contenido en nuestro idioma natal. Su tag principal es spanish seguido de la palabra cervantes.
Te invito a apoyar este proyecto como witnes y a formar parte de esta gran comunidad uniéndote a su Discord en el siguiente enlace:
---
---