Pizza Brawl Highlights 2: Gladius Cards Meet Gruesome Defeat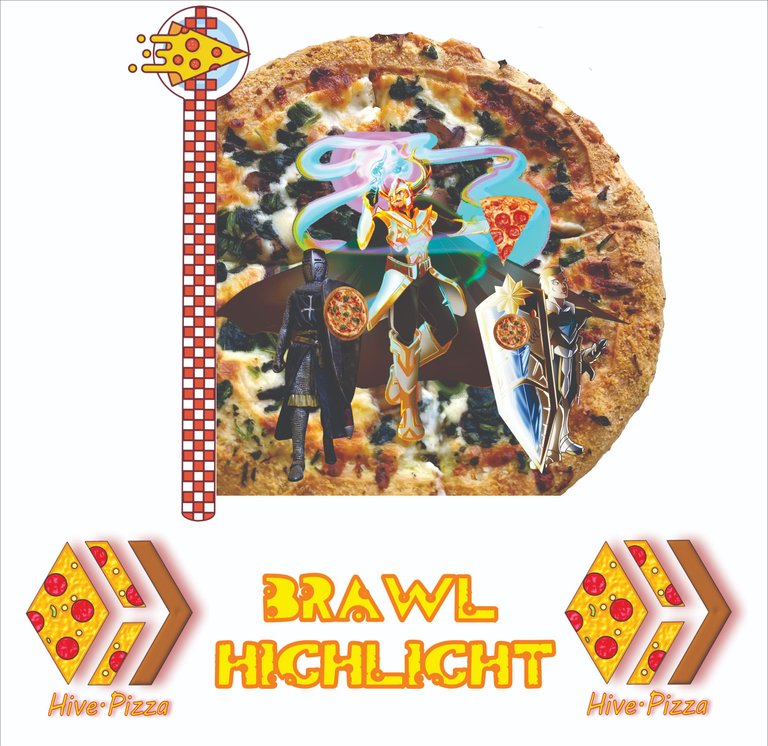 Gladiator Cards Meet Gruesome Defeat 6-2 in Brawl
Not playing Splinterlands yet? Click here to sign up and get a FREE card!
In the fights here (1,2,3,4,5,6,7,8) I won 6 fights and lost 2 for PIZZA 2. Three of those victories were against the increasingly prominent gladiator cards, despite not being able to use them myself. Overall it was a good brawl week, but this doesn't change the fact that these gladius cards are changing the way brawls are played. In this article I will be highlighting one fight in particular that stood out to me. However all fights are listed above for you to view if you wish.

Highlight Battle Summary
In the fight located here I encountered Katrelba Gobson a rather brutal gladius common with 2 melee attack and double strike. Her normally low hp which would otherwise be her weakness are not present in this fight due to the "Equalizer" ruleset. However because the cards I boasted ALL could attack the frontline (unlike the enemy biceratops) I had greater damage to the front.
However it should be noted that in the Untamed only ruleset this Gladius card can wreak havoc for lineups such as these. I just happened to have much greater damage output to first position this time around.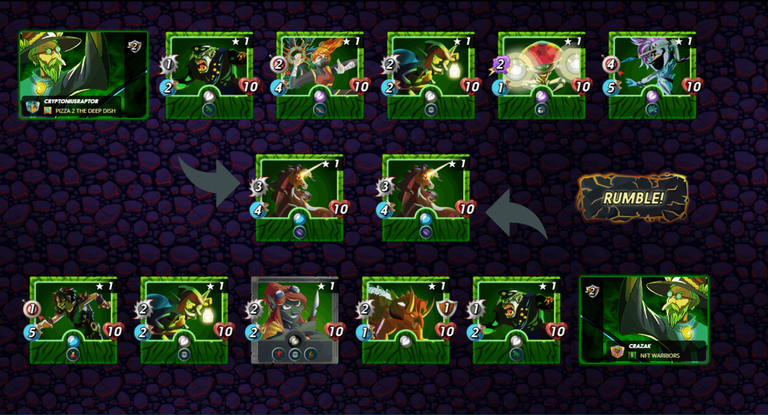 Over the course of a few rounds the enemy falls, but not without casualty. Both Unicorn Mustang and Mitica Headhunter had met their demise by the time Katrelba Gobson had reached position 1 and was ready to be barraged with damage.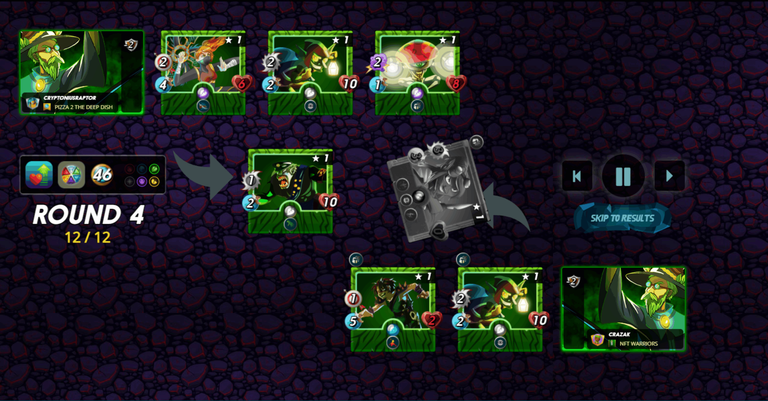 The enemy was unable to withstand the damage this time, but this might have came to a much different outcome with a different order of lineup. For example, if I had an easy to hit card in the backline I would not have dodged sneak attacks nearly as much as I did with headhunter. This gladius card augments strategy in brawls and is very powerful even as a lvl 1 common and my opponent used it well in their lineup. It was unexpected.

This Week in PIZZA 2 The Stuffed Crust: Barracks lvl 2 Boon

This week @hykss donated a massive amount to the Barracks Or Bust Campaign and with his massive 10k plus donation completed the barracks all the way to lvl 2. For reaching this milestone he was delegated a gold foil qid yuff for 30 days (from me @cryptoniusrex) as the largest donator (not to mention other prizes). But what does this also mean? Next round It will be PIZZA's turn to turn the tables. Gladius cards will be UNLEASHED! Plus additional goodies for donating to the guild are posted and updated in @dibblers.dabs post here. The campaign isn't over even with this massive donation, now donating to the guild hall will allow you to be eligible for other prizes. Don't miss out! Only 24 days remain!
Stay tuned for more PIZZA things, Splinterlands stuff, and random content. Don't forget to follow for more giveaways, brawl reports, and more!
Keep Summoning And See You in the #Splinterlands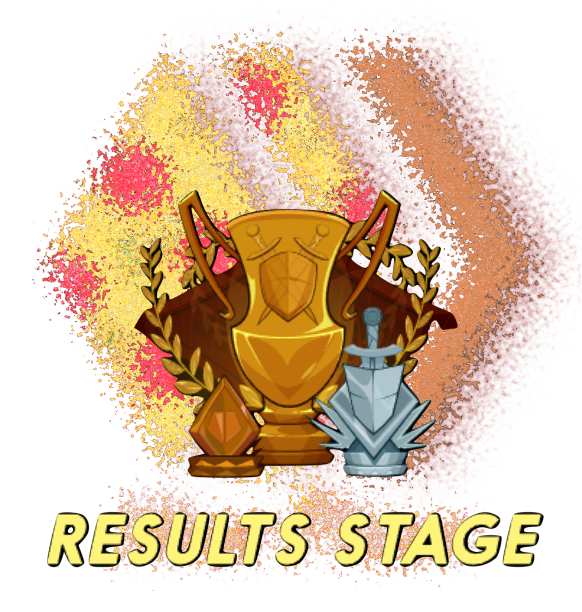 Giveaway of Cheesy Goodness
Every person who likes AND comments on this post will receive a slice of PIZZA. Not sure what pizza is or how to use it? Check out this link about it or enter the discord here to get some more information. Or click the image below to get more information on hive's cheesey engagement token directly from their website.

---
---