MONOMAD - Skate session in the seaport of Rio [PT-BR/EN]
Olá, amigos monocromáticos! Todos bem?
Em um desses finais de semana de folga, eu estive com meus amigos Douglas e Nog, andando de skate pela região portuária do Rio de Janeiro, no Brasil.
Hello, monochrome friends! All good?
On one of those weekends off, I was with my friends Douglas and Nog, skateboarding through the port region of Rio de Janeiro, Brazil.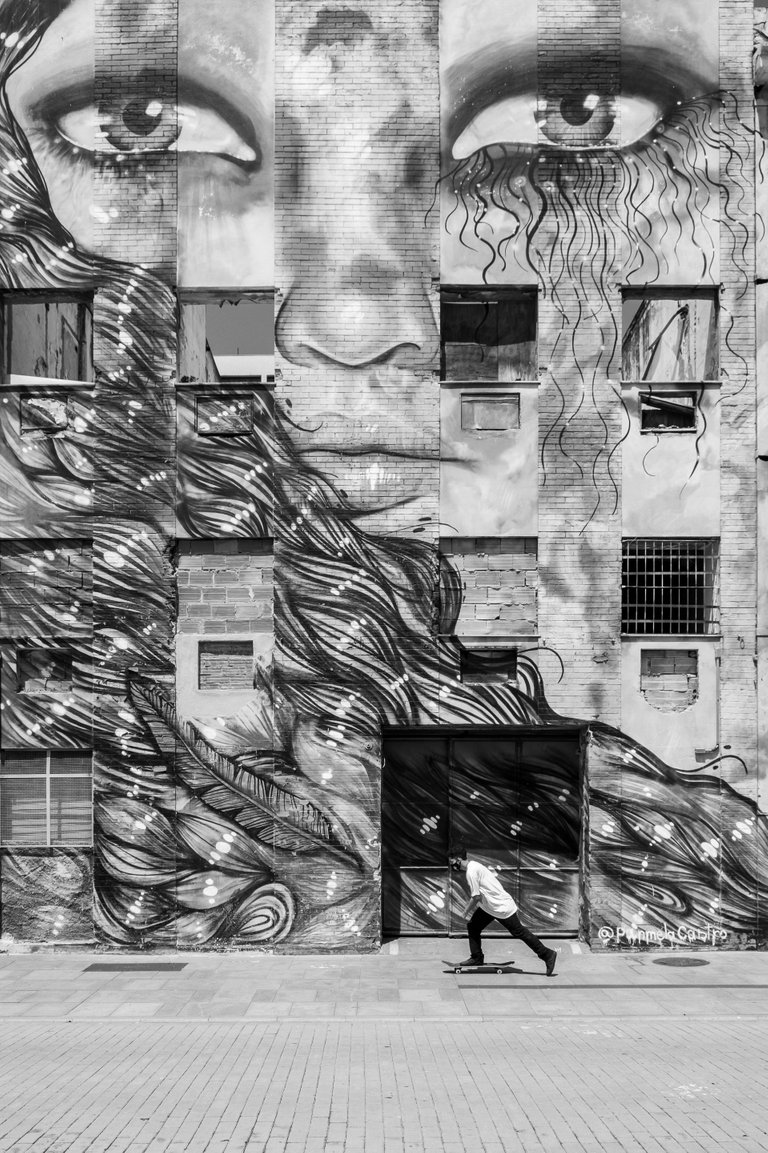 Após a revitalização do porto marítimo, para o acontecimento das Olimpíadas e copa do mundo no Brasil, uma enorme área para a prática do skate, foi liberada pela prefeitura do Rio.
After the revitalization of the sea port, for the event of the Olympics and the World Cup in Brazil, a huge area for skateboarding was released by the city hall of Rio.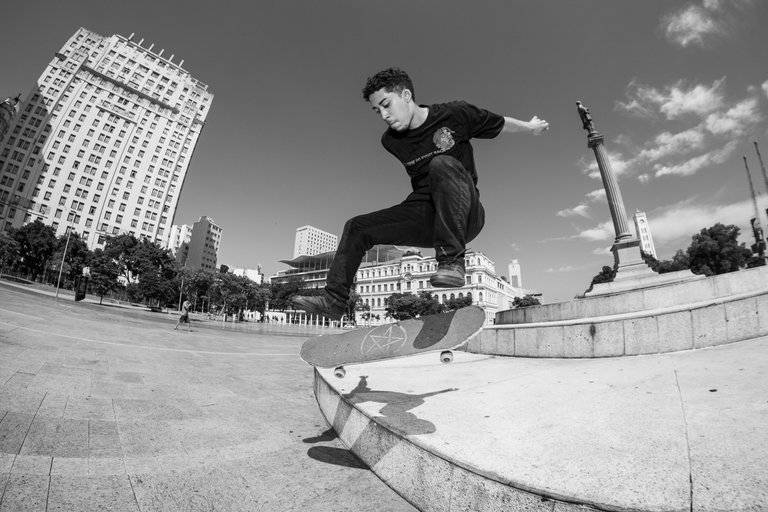 Chão liso, bordas de todos os tamanhos, alguns gaps e um visual deslumbrante... Com esses elementos, as sessões de skate naquela região ficam divertidas demais.
Smooth floor, edges of all sizes, some gaps and a stunning look... With these elements, skating sessions in that region are a lot of fun.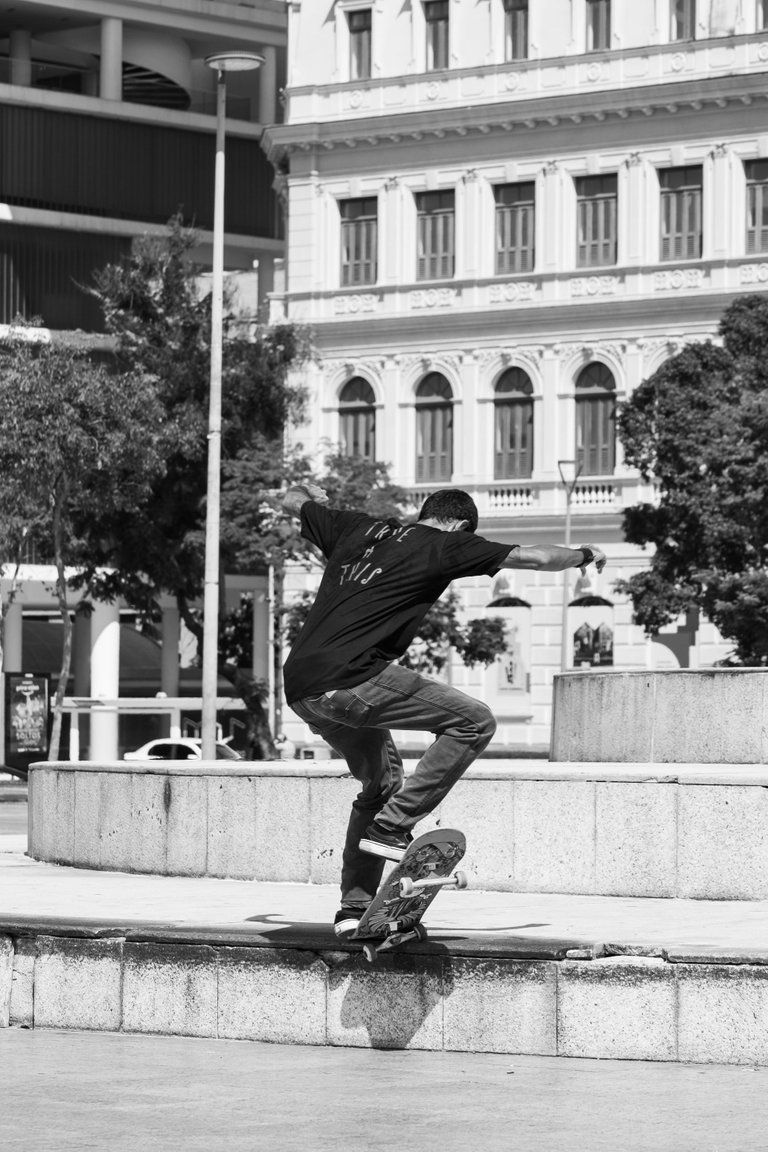 Além das sessões é um prato cheio para quem adora fotografar. Para mim, que ando de skate e fotografo, é sensacional.
In addition to the sessions, it is a full plate for those who love to photograph. For me, who skate and photograph, it's sensational.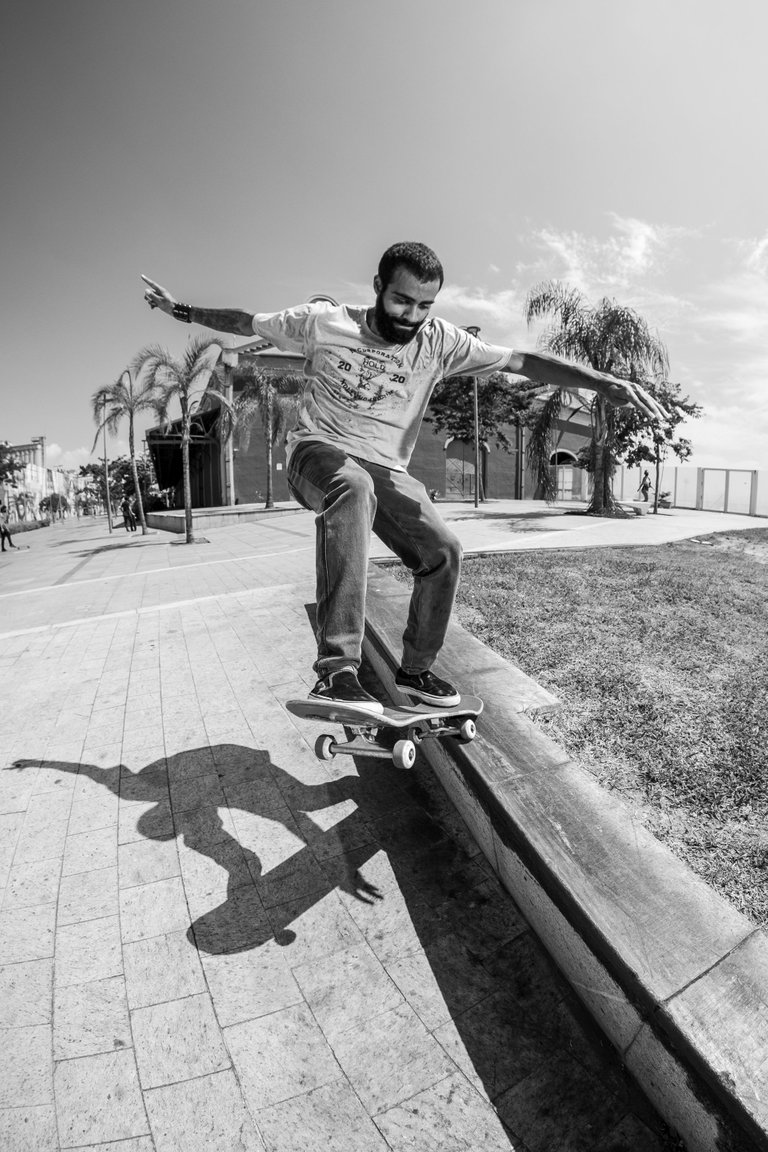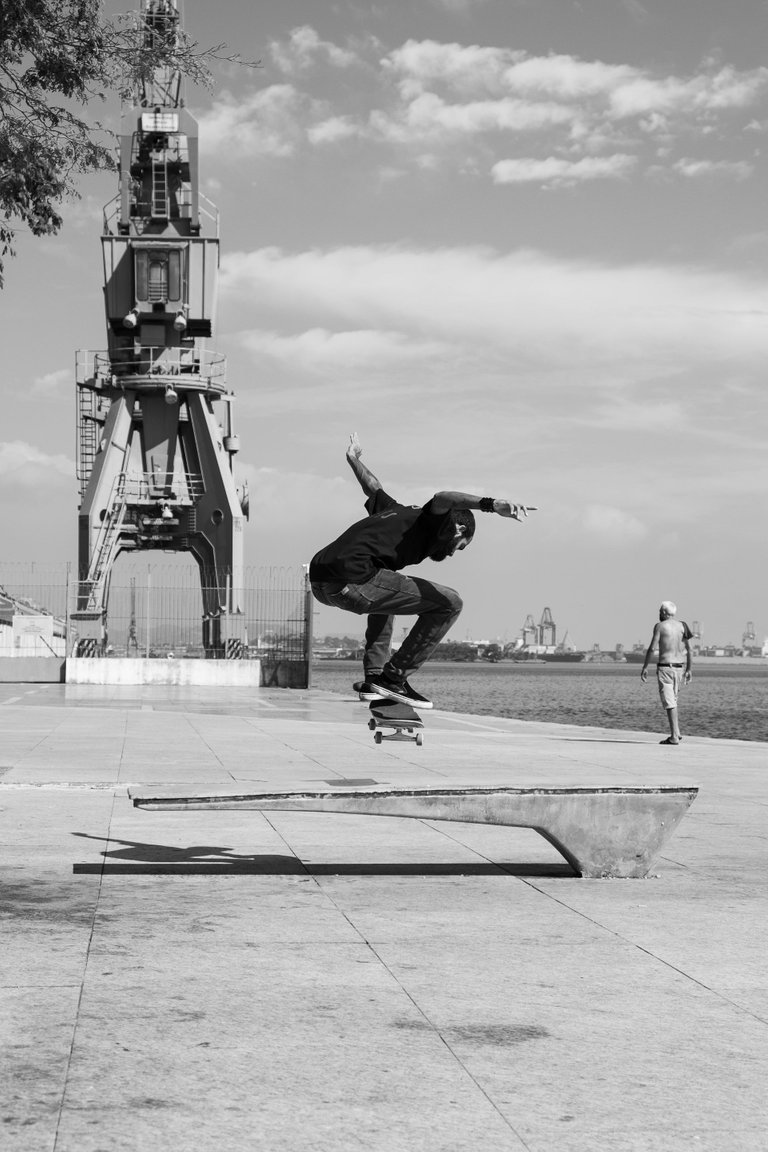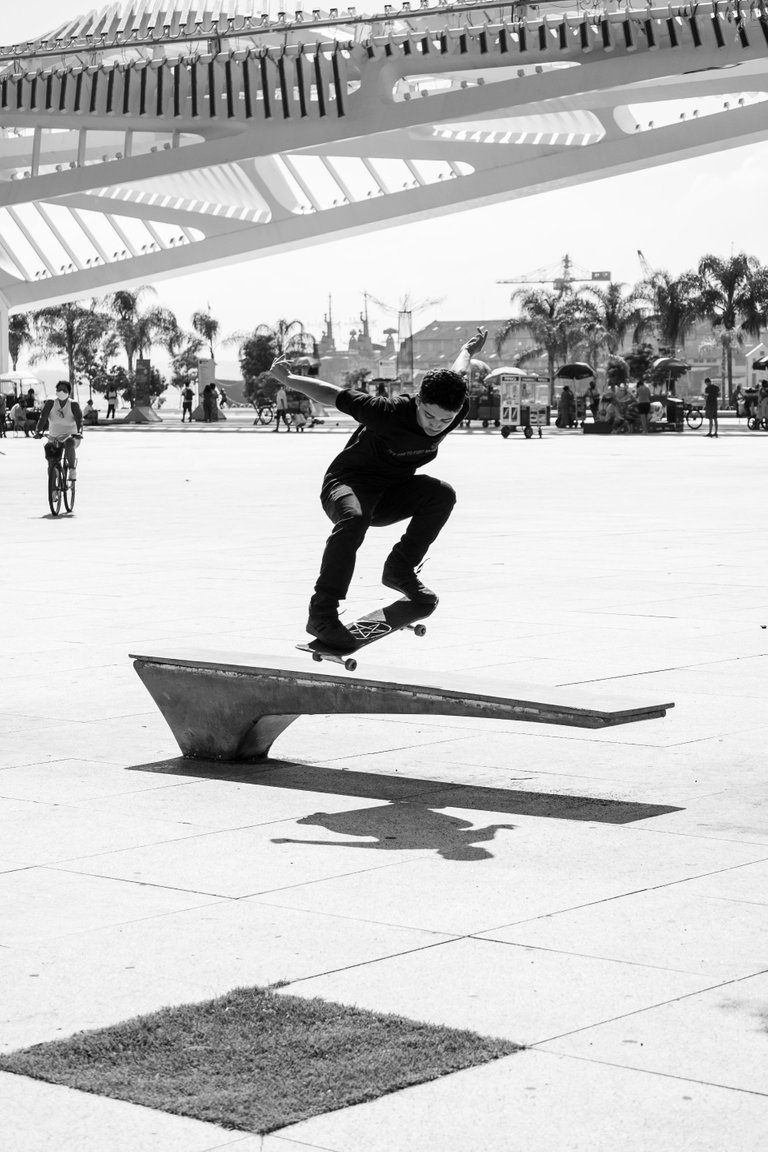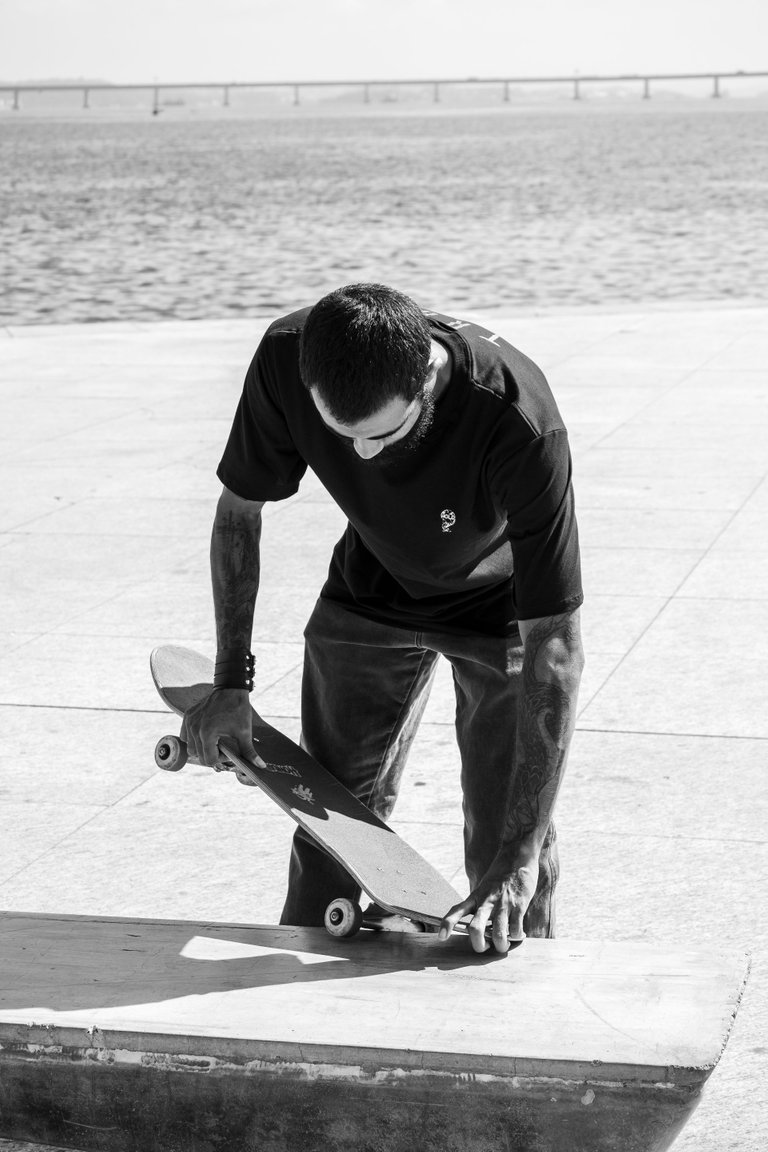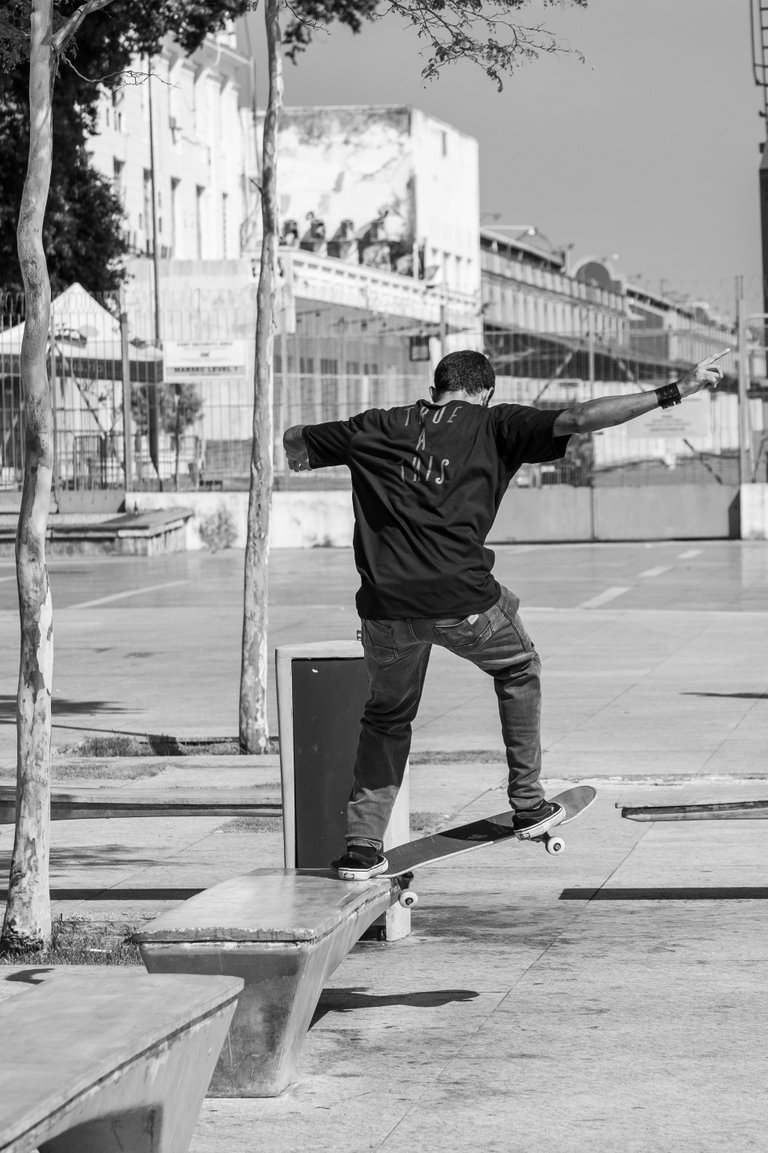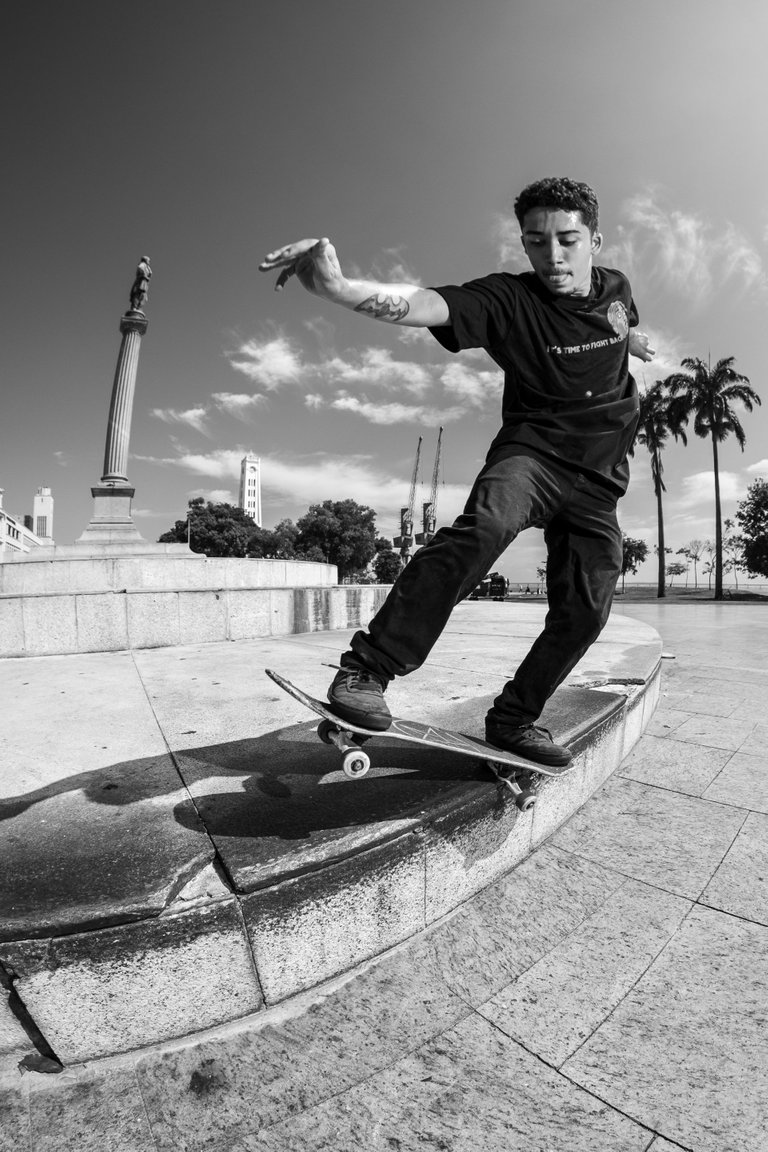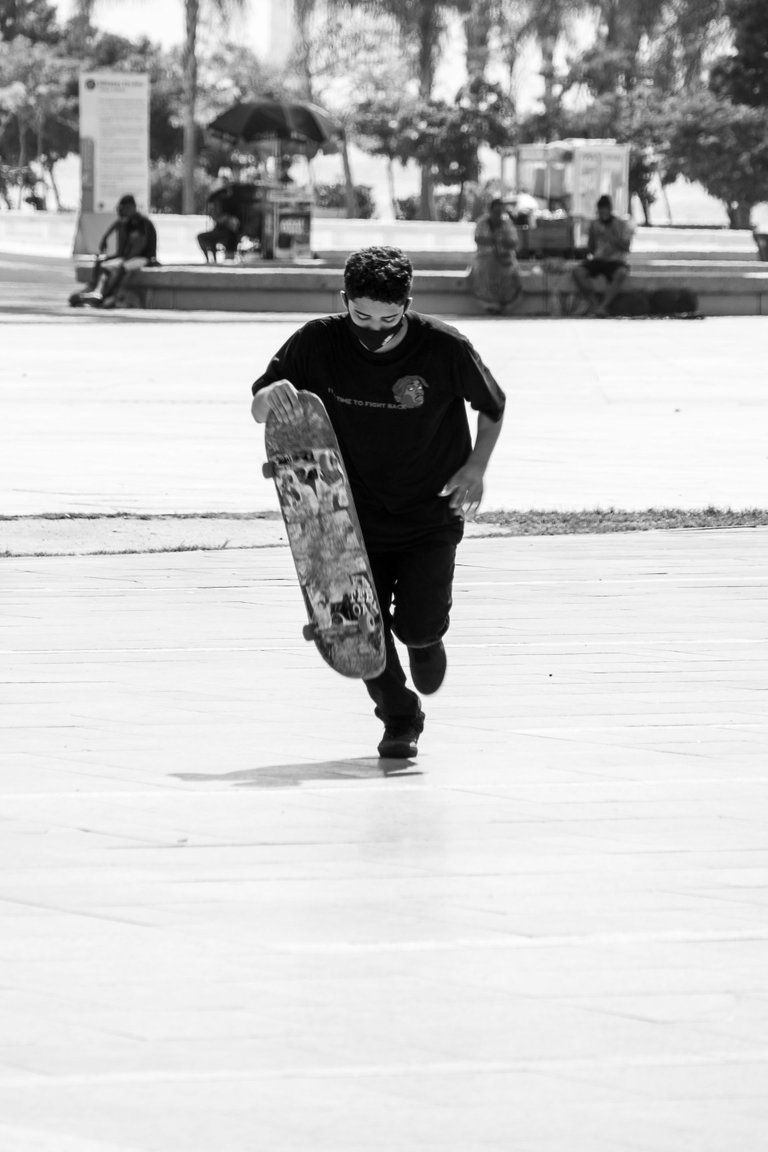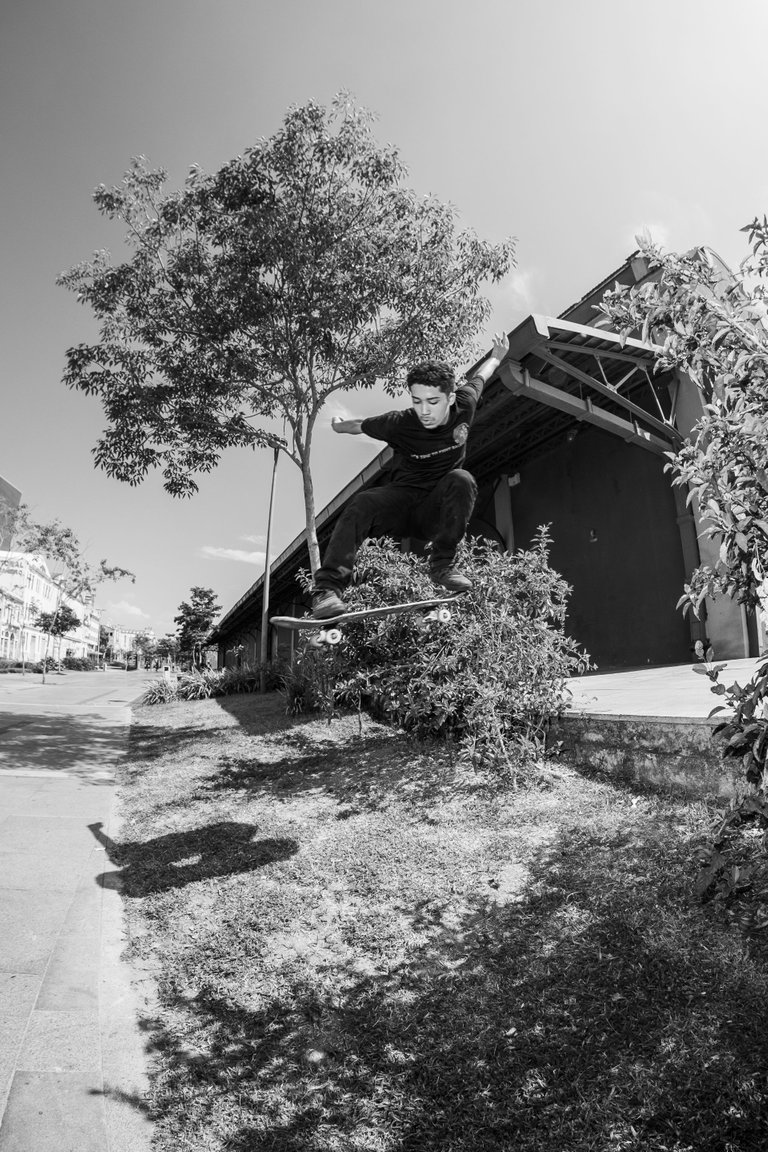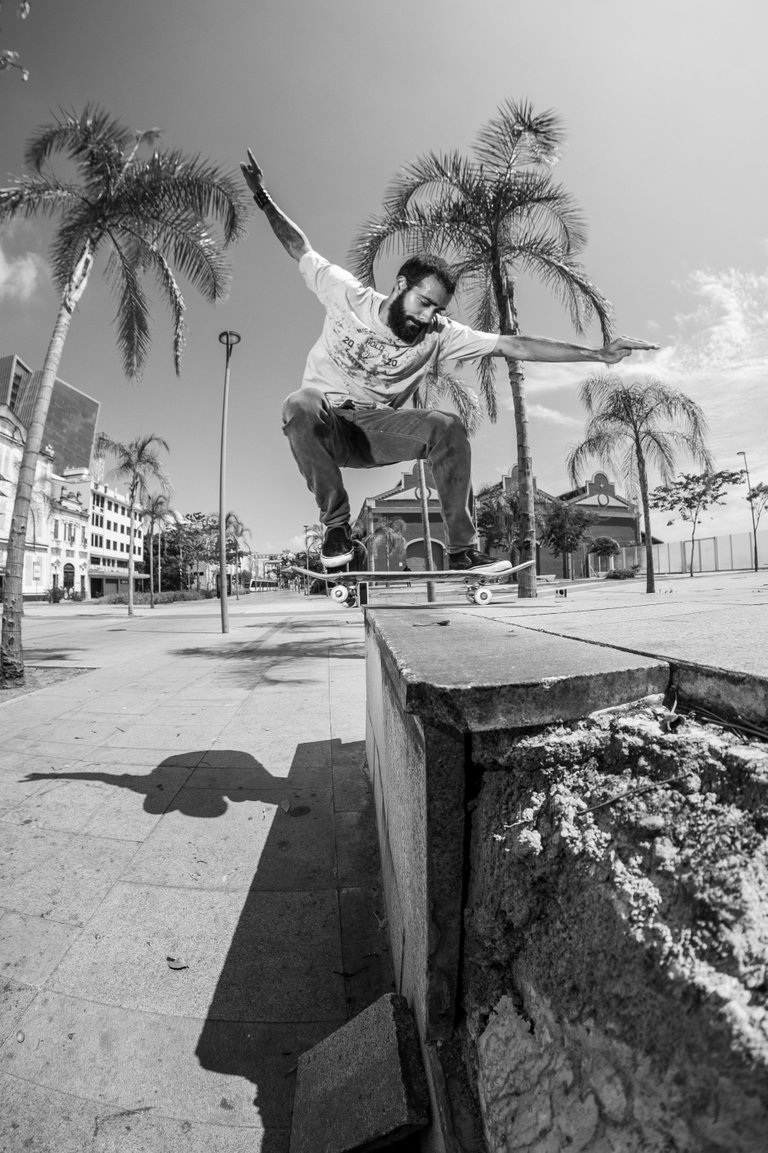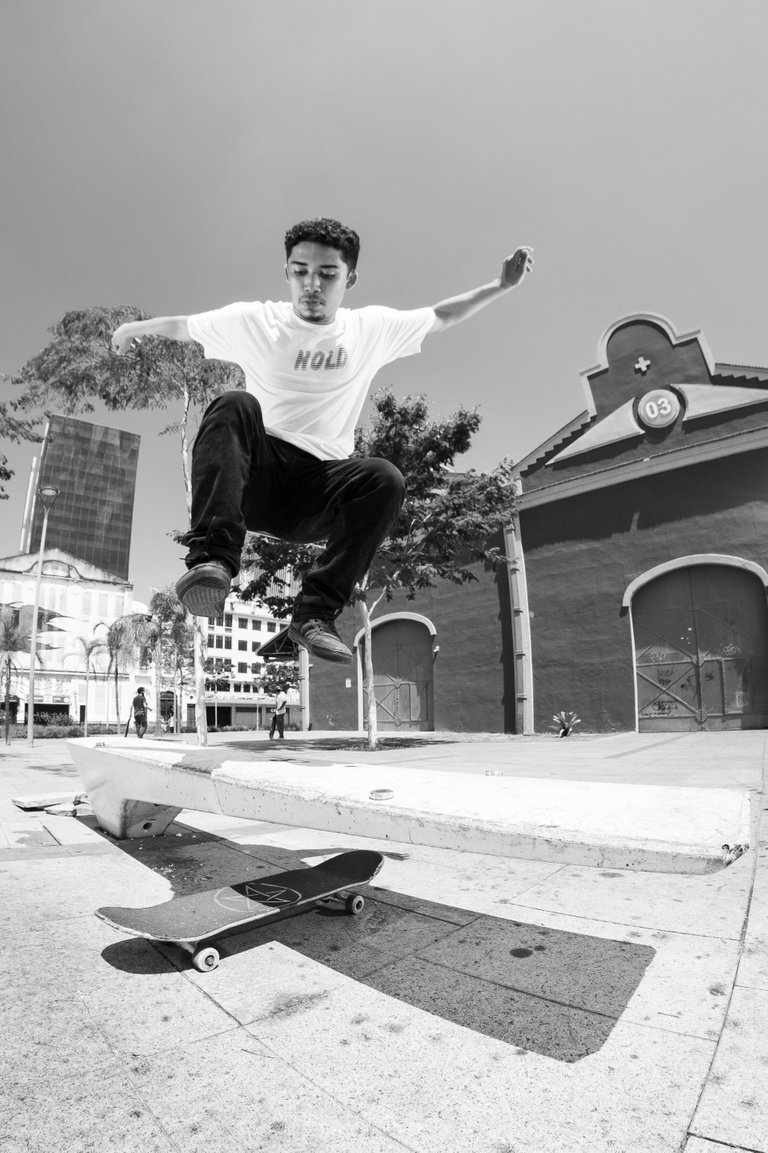 Depois, ainda conseguimos ir até à Praça XV, onde fiz essas fotos com o contra luz, do por do sol.
Afterwards, we still managed to go to Praça XV, where I took these photos with the back light, of the sunset.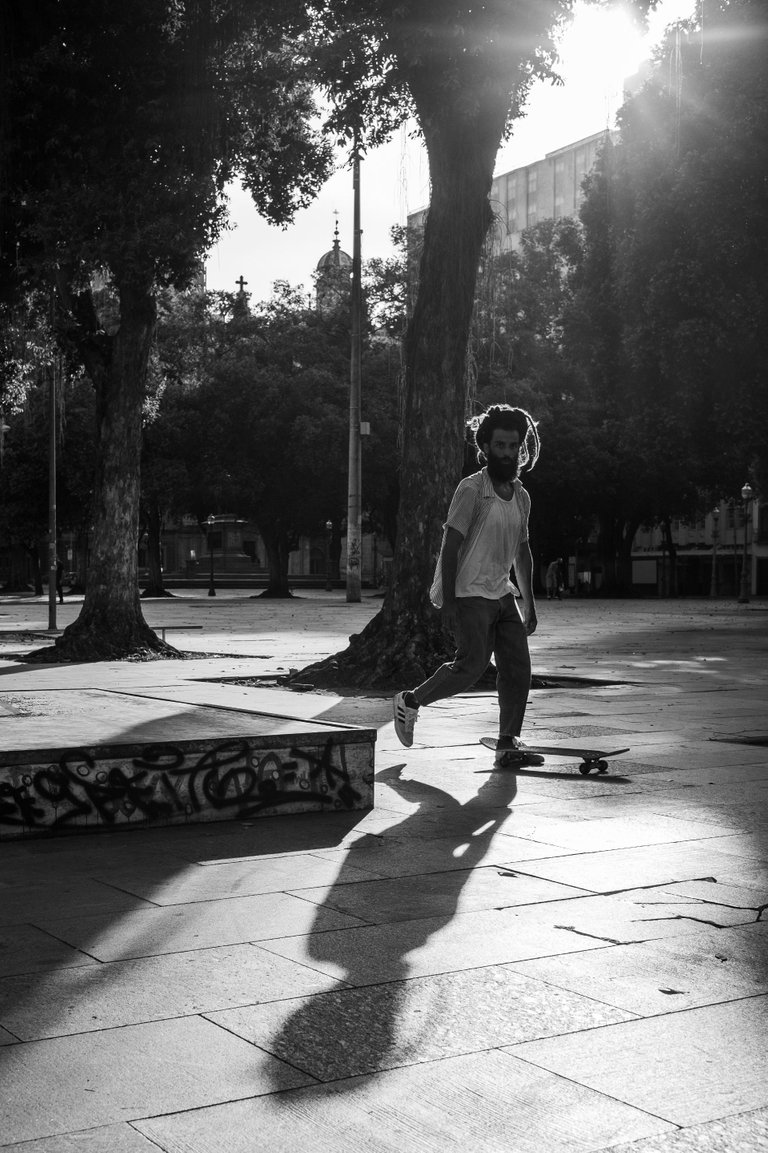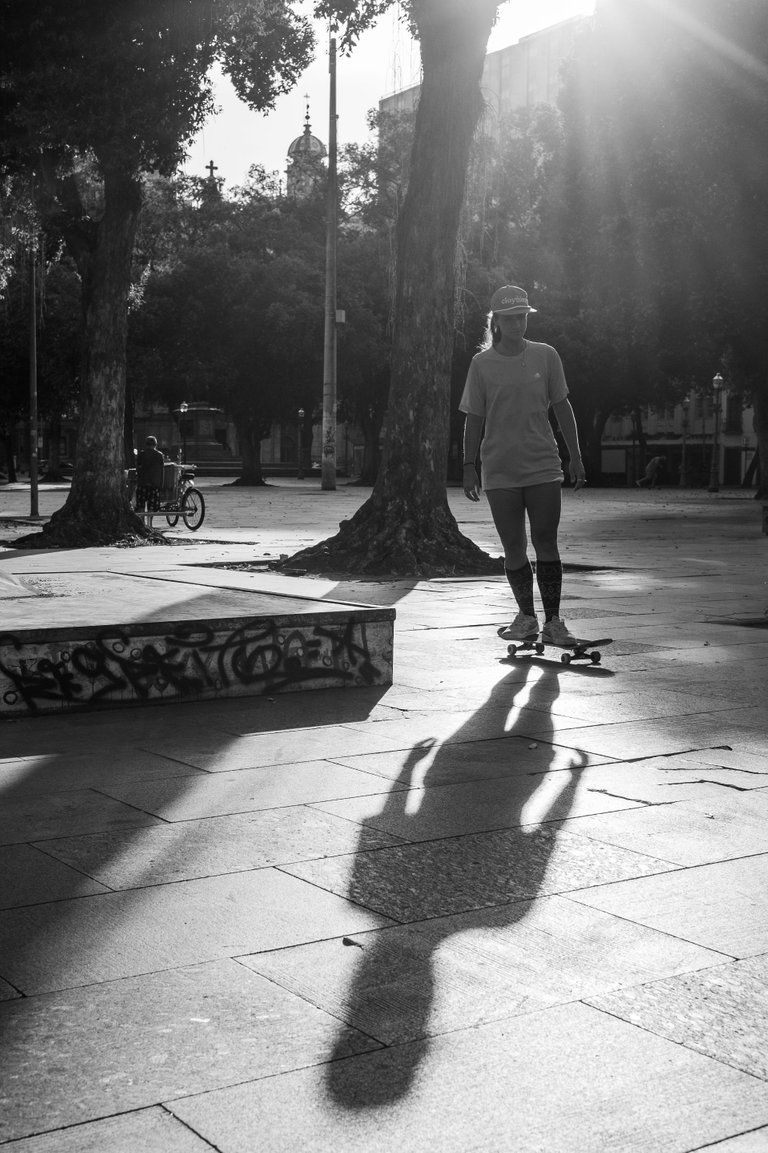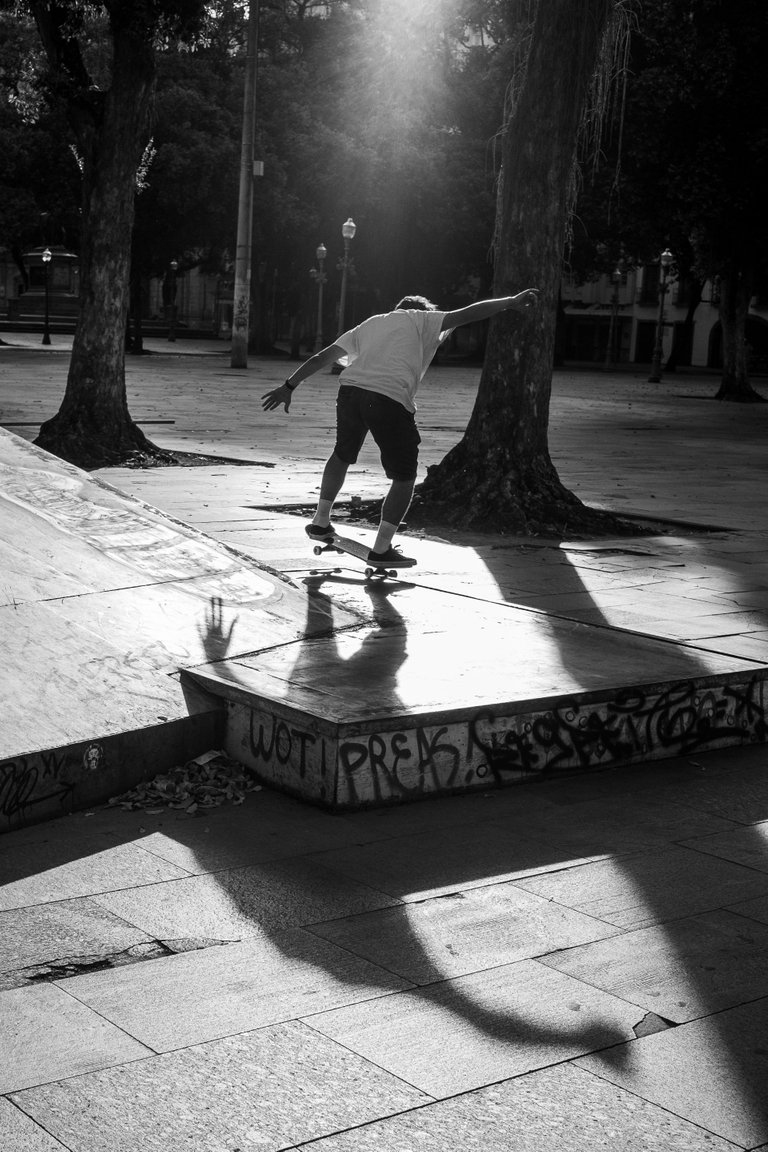 Vejo vocês na próxima postagem!
See you in the next post!
Find me Here
🏡 Hive: @fmajuniorphoto
🏡 Flickr : https://www.flickr.com/photos/fmajunior
☀️ Odysee : https://odysee.com/@fmajunior:3
📱 Twitter : https://twitter.com/fmajuniorphoto
📷 Instagram : https://www.instagram.com/fmajuniorphoto
---
---