How Valuable is your Socialmedia "like"? - Mine is approaching $5 on Hive and Hive-engine Outposts

User engagement has been the greatest feature of social media. Yeah, allowing people around the world top connect and going deeper, express themselves is one of the greatest innovation of all time. Today, social media acceptance has become a basis for measuring one's social power. Many have taken to social media for political campaign and product advertisement and marketing. All of these functions take advantage of the "engagement" features that are available on socialmeidia. From "like" to "share" to "comments count" and more, each engagement tool contributes to the influence of a user.
Today, celebrities in the entertainment industry - movies, comedy, sports, music, business class, politicians and others have maximized social media to their biggest advantage yielding a huge fan page to boost their career and thus be able to deal with the social media owners for cuts. One asked a question if celebrities would ever have their relevance outside socialmedia and the answer is a "no".
Hive, being a web 3 socialmedia which allows for tokenization of its communities and social activities helps its users to draw economic value from their social engagement strengths. Interestingly, @Hivebuzz has a record that I have given out 34,547 upvotes since I joined Hive. That's an incredible number but not yet as much as I have done on Facebook and on Twitter.


source
My upvotes on Hive both on the main chain and the second layer outpost communities carry weight and value that benefits other users I engage as well as benefits me. Hivebuzz records that my curation rewards from the upvotes I've given to other users on the blockchain is as much as 543 HIVE ($927 in today's exchange rates) on the main chain and over $3,000 on the second layer tokens - LEO, SPORTS, CTP, POB, ONEUP, LIST, according to Hivestats.
Often, many argue because they are ignorant that our likes given to users on web 2 socialmedia like Facebook and Twitter is what actuially makes their owners rich and their users poor. However, "likes' on Hive and community outposts makes everyone rich - both the liker and the likee. This means that our "likes" here do not just convey social love, it adds monetary love.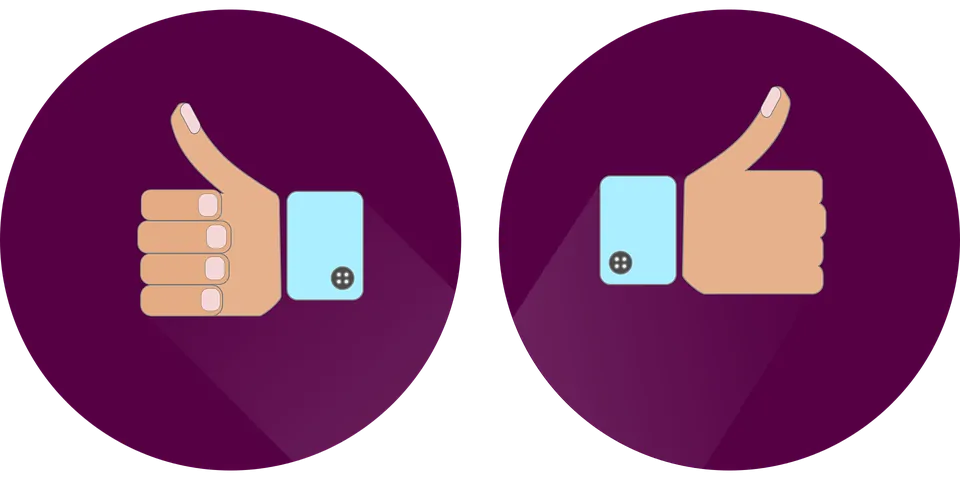 source
Some months ago, I shared the thoughts that the poor masses are actually the ones that are pooling their resources (data and time) to make the big guys there rich. This is because they pool their follow and their likes into millions which help the celebrities to earn their millions while they poor fans just spend their time and data for nothing in return.
social media usage benefits two sets of personalities: the owners and the "big" accounts with millions of fans and followers. The poor masses who actually contribute their "mite" and pool them together to feed the celebrities and elites as well as make way for huge returns to the owners of the socialmedia, are left poorer.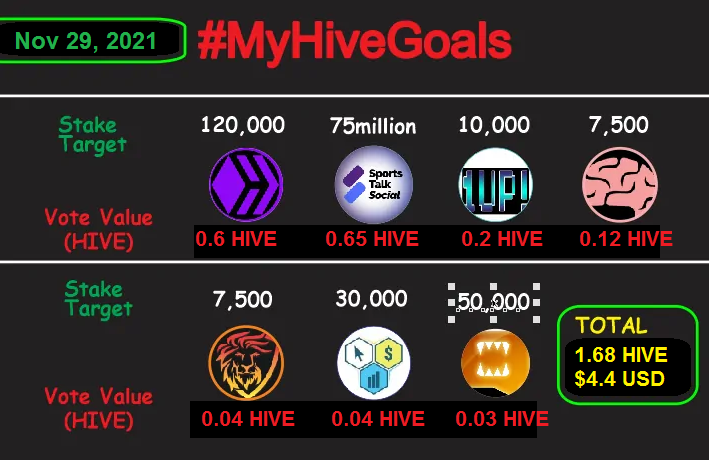 It's time we keep communicating the shift in paradigm to help the many ignorant folks out there to understand better. In this post, I shared how my second layer tokens staked are worth about $4.4 in upvote. Presently, below is a breakdown of the value I give and get with my socialmedia "like".
| Rank | Token | Upvote Amount at 100% | HIVE Equivalent |
| --- | --- | --- | --- |
| | | MAIN HIVE LAYER | |
| 1. | HIVE | 0.11 HIVE | 0.11 HIVE |
| | | SECOND LAYER - HIVE -ENGINE OUTPOST COMMUNITIES | |
| 1. | SPORTS | 21,000 SPORTS | 0.65 HIVE |
| 2. | LIST | 74 LIST | 0.6 HIVE |
| 3. | ONEUP | 12 ONEUP | 0.36 HIVE |
| 4. | POB | 2.5 POB | 0.12 HIVE |
| 5. | LEO | 0.45 LEO | 0.04 HIVE |
| 6. | CTP | 4.5 CTP | 0.04 HIVE |
| 7. | SPT | 9 SPT | 0.03 HIVE |
| | | GRAND TOTAL | 1.94 HIVE |
| | | | |
This is the beginning of the grand of things to happen. Hive communities are shaping up and things gets better on the long run. Fast forward into Six months from, my upvote value should be worth about $10 if not more in a single 100% VP. Tokenized communities is the future of socialmedia and those who have realized this are on their way to making the most of the socialmedia revolution. Technology innovation was not just to favour a select few but for everyone who uses it. Web 2.0 socialmedia users are yet to know this but we on Hive do. It can only get better and we'll keep sharing the testimonials.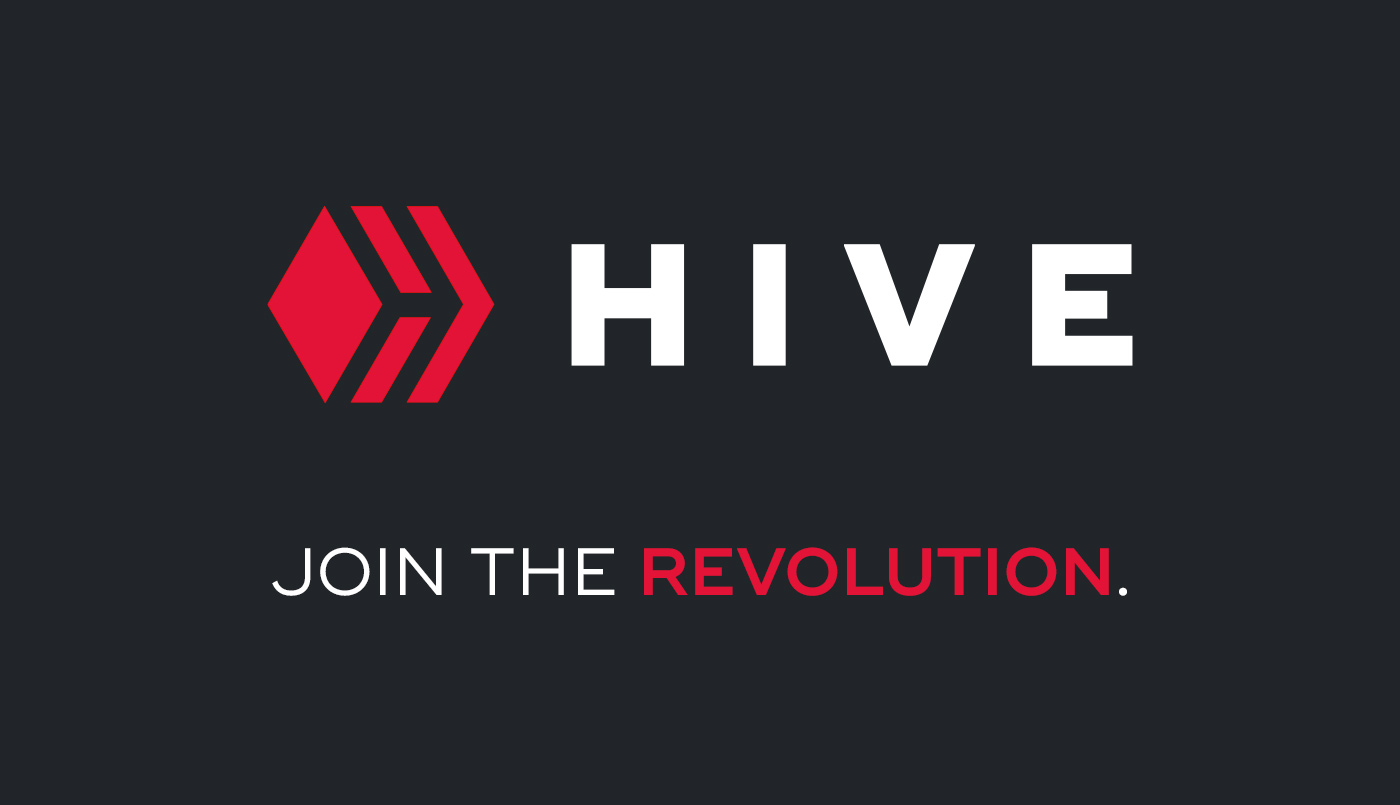 What is Hive?
Hive is an innovative and forward-looking decentralized blockchain and ecosystem, designed to scale with widespread adoption of the currency and platforms in mind. By combining the lightning-fast processing times and fee-less transactions, Hive is positioned to become one of the leading Web3 blockchains used by people around the world. source
What is Hive-Engine?
Hive-Engine is a smart contract platform on top of the Hive blockchain. It allows communities and businesses to build their own tokens, which are then built on top of the technology provided by Hive. This is the ultimate layer 2 solution. The token created on Hive-Engine is then immediately tradable with Hive on their exchange.
About me...
I am a called teacher, a serial entrepreneur and a Graduate of Agricultural Engineering. Nigeria is my root and a place full of opportunities. I dropped out of a Master's Degree programm due to funds, yet i do not regret growing the courage to start my buzsines from the scratch. Today, I've built layers of Businesses on the Hive blockchain in terms of Curation and it's a sustainable passive way of earning crypoto while learning.
I am your favourite Hive Tribes Promoter and Curapreneur!
I am @Uyobong.
Let's connect on Twitter
Posted Using LeoFinance Beta
---
---