As i promise we gonna do a 3 lucky pic for 3 NFT card give away . Those 3 name will randomly pick at https://wheelofnames.com/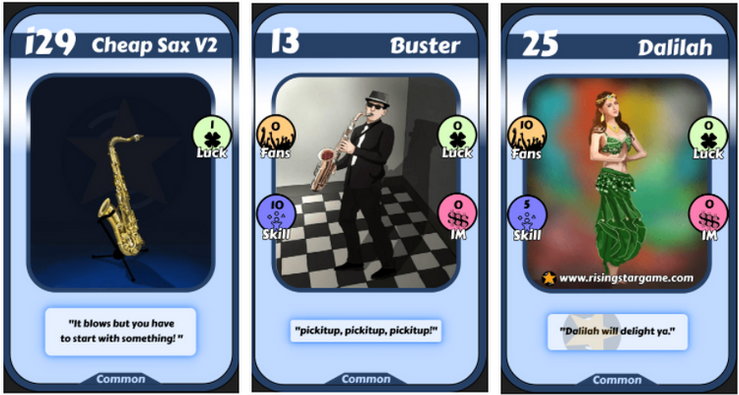 For the first pick for ( i29 Cheap Sax V2):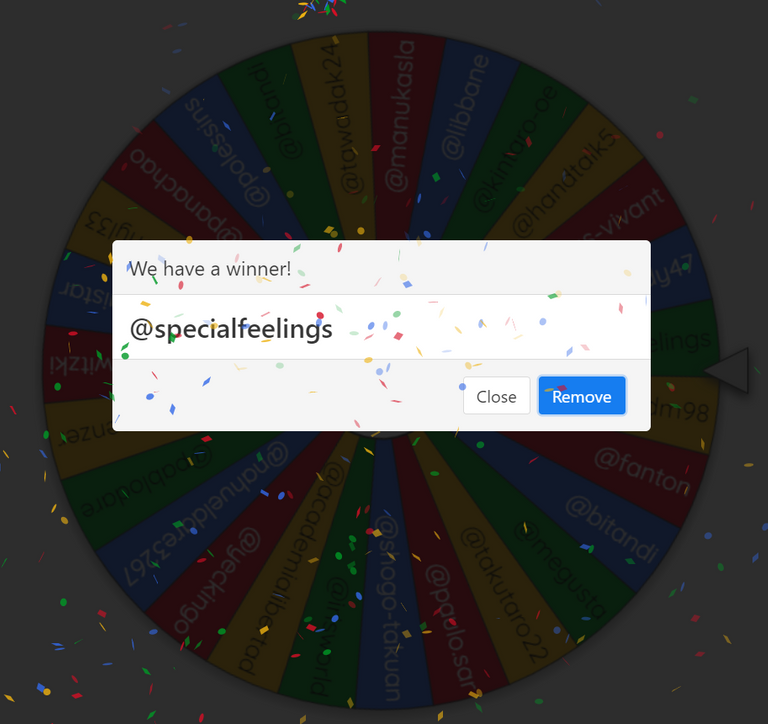 We have the lucky person ! @specialfeelings
OMG !! I see you name at the front page too . congrats

Card has been transfer , congratulations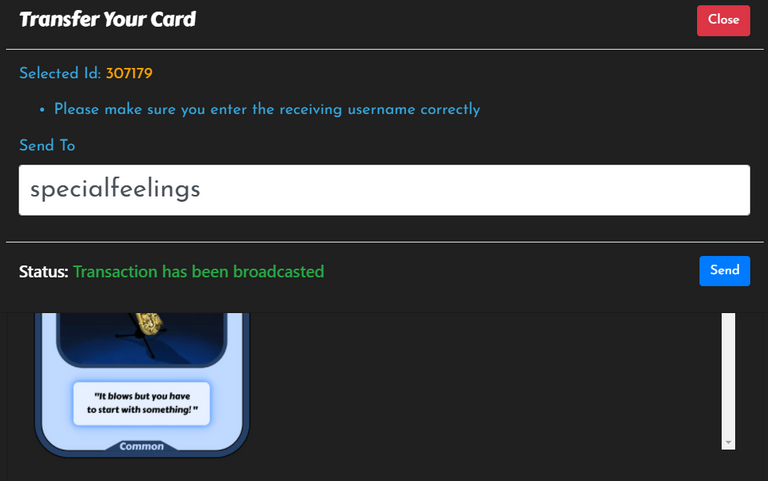 For the second pick for (I3 Buster ):
We have the lucky person ! @paulo.sar
Card has been transfer , congratulations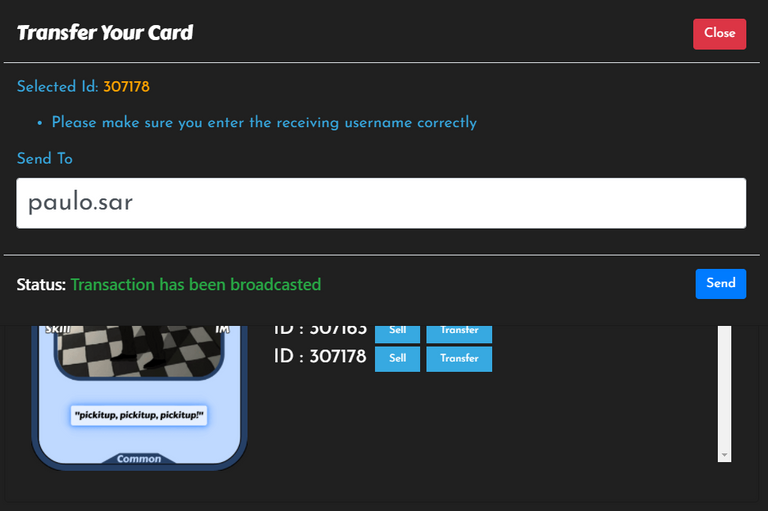 For the third pick for (25 Dalilah) :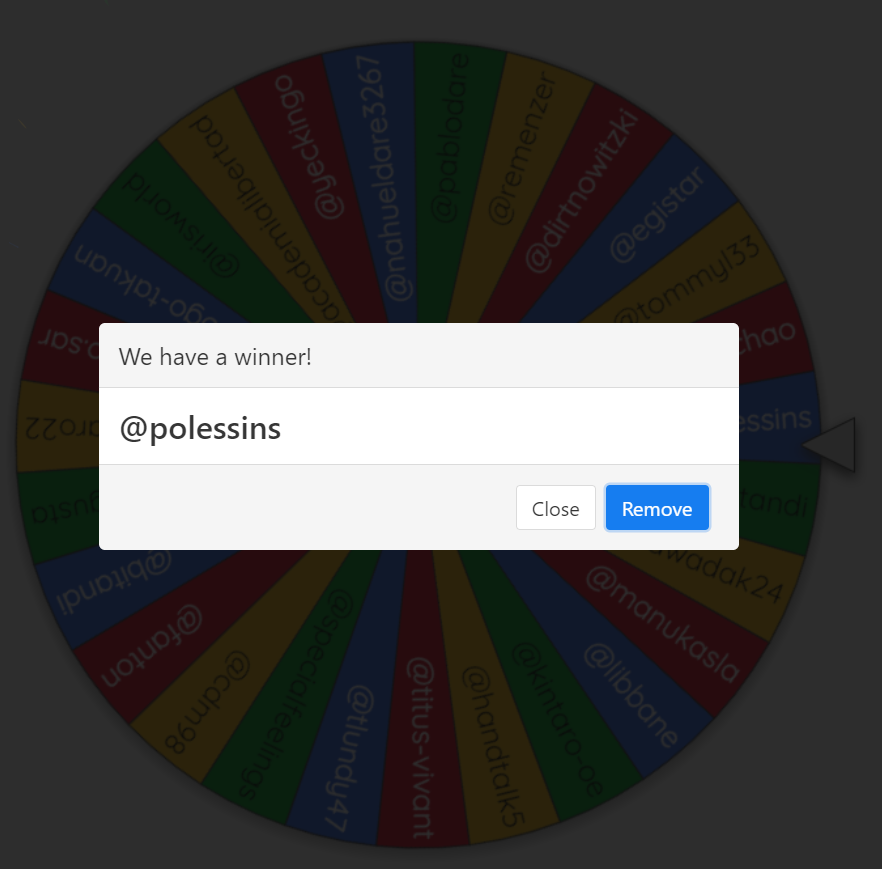 We have the lucky person ! @polessins
Card has been transfer , congratulations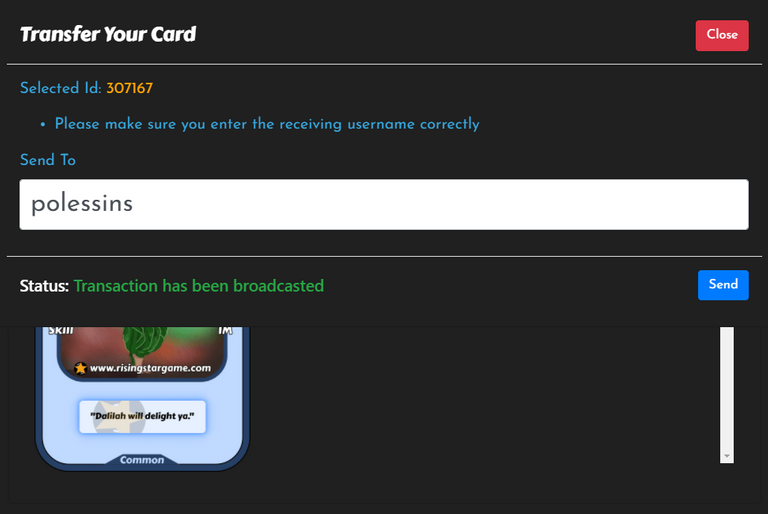 This is all the participate on 5/6 lucky pick :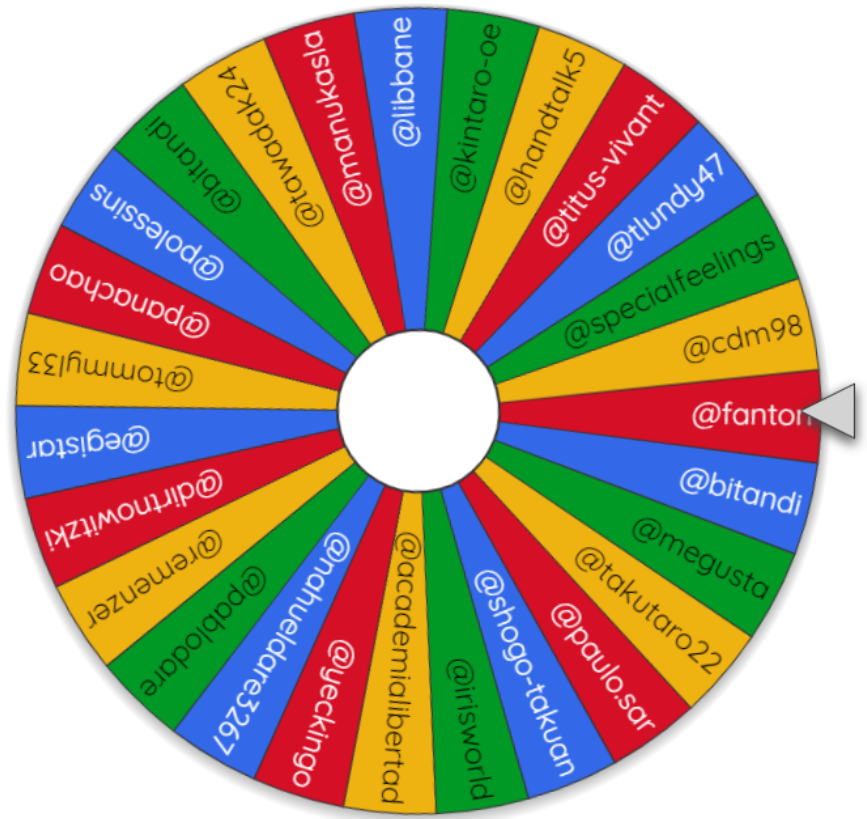 @egistar
@dirtnowitzki
@remenzer
@pablodare
@nahueldare3267
@yeckingo
@academialibertad
@irisworld
@shogo-takuan
@paulo.sar
@takutaro22
@megusta
@bitandi
@fanton
@cdm98
@specialfeelings
@tlundy47
@titus-vivant
@handtalk5
@kintaro-oe
@libbane
@manukasla
@tawadak24
@bitandi
@polessins
@panachao
@tommyl33
I ll keep this name for my next lucky pick , next week at 12/5/2021 . Please let me know if you dont want to list your name in the list (to respect all the player decision in future). You can comment your name and any of your friend if you want to be put in the list (for those who not in list yet)
NFT CARD FOR LUCKY PICK at 12/5/2021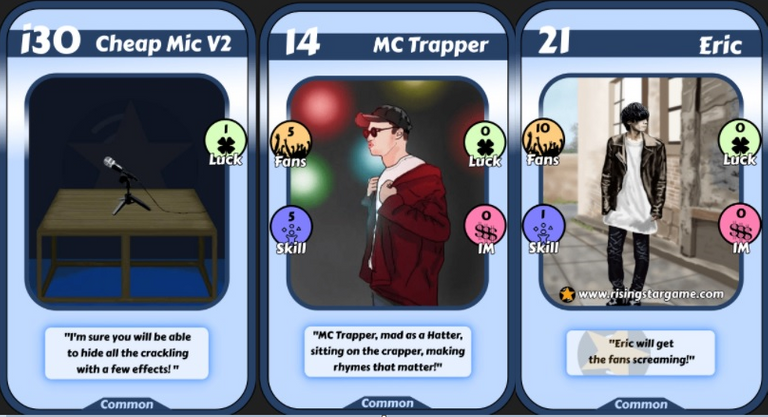 3 lucky person will be pick next week . And there will be additional 1000 STARBITS for each of them .
IM FEELING GOOD AND LUCKY
If you realize i have put my own name in today lucky pick . If i accidently being pick next time , i ll will be add additional 1 rare card in next lucky pick .

I will change my VIBES every lucky pick , either to hive , starbits or power up VIBES depends on my future decisions. But i ll add 1 additional rare card for next lucky pick if i cumulative 250 VIBES in 7 days .
PERSONAL PLAYER RANK AND PURPOSE OF THE GIVE AWAY

After making the give away , my rank has down to 175 but it is ok because i believe i can recover the rank in future .
The purpose of this give away might be the same with other player
First one is to give back to this community . I have personally win a few give away in past and this make me so happy and i continue learning about rising star . Me, myself also joining give away done by other player and still got some luck on myself.
-Second is yeah , it feel good if we give other what we have. I believe in KARMA , we ll get good if we continue do good things
Third is for engagement , the more engagement and interactions is good for hive community , rising star tribe and the token liquidity .

Forth is for curation , it become my habit make curation in this community . Give away is another good topic to be write .
I hope you ll get an awesome weekend , and keep on rocking everyone.
---
Posted via MusicForLife.io