I have this idea that might most of you know but to make sure of it i have to make some experiment . When we get some additional fans drunks love , our STARBITS maximum STARBITS per mission will increased.

But , how if our permanent fans increase ? Did our maximum fans increase? So , i decide to buy cards to do the experiment and in addition if i being lucky i ll get S 20 for those special mission . (TOO BAD IM NOT LUCKY ) . This is what i found out :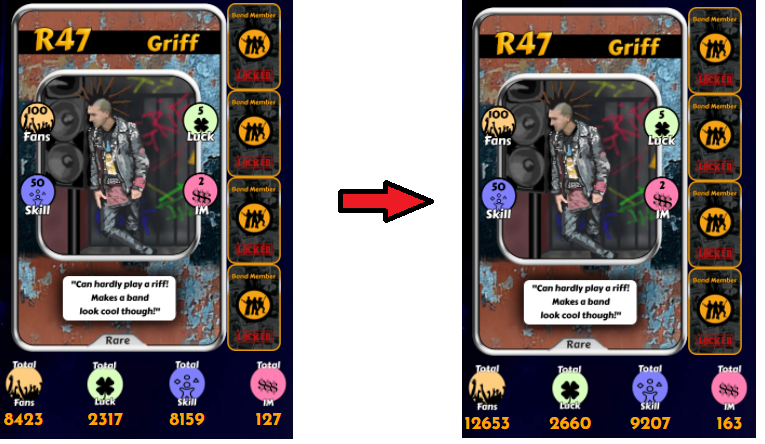 My previous fans is about 8423 increase to 12653 after i buy the cards .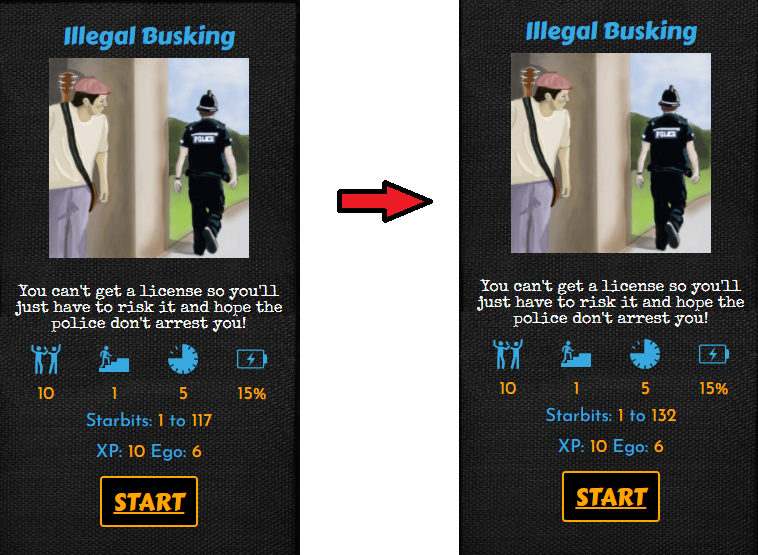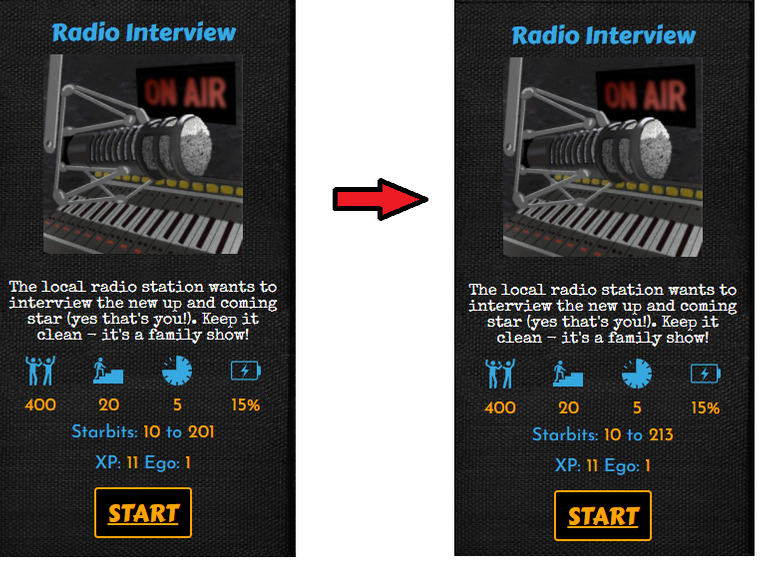 But , i believe that the max STARBITS is still high because my ego is already at 31% . This reduce my max STARBITS .

My current status is
Fans : 12653
Luck : 2660
Skill : 9207
IM : 163
That's why to max our STARBITS income we need to increase our skill at least more than our FANS.
How's does the instrument that we have help us for learning process ?
To increase max skill obtain we need to obtain more instrument that related to what we learning . For example , if we learning to sing , we need to obtain more MIC NFT . In this few days , i have working to craft my own guitar NFT . At least that the lesson that i can learn and craft the NFT in same time or we can buy NFT that available in market .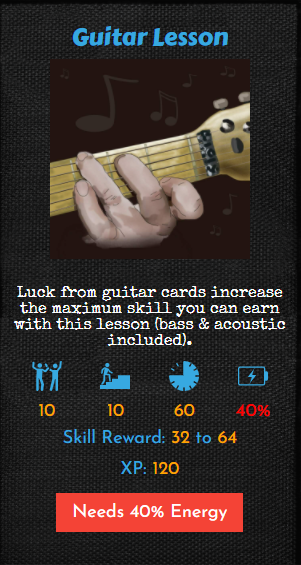 I forget to screenshot my previous max skill , but it increase from max skill 41 - 64 after i craft some guitar NFT and open from the cards.
This knowledge cost me more than 200K STARBITS , where i have to spend to do custom shop mission and buy opening some card. But , its a part of journey in this game. Another game changing for my gameplay .
New gameplays :
Increasing skill point & leveling
Farm STARBITS ASAP to covers today learning fee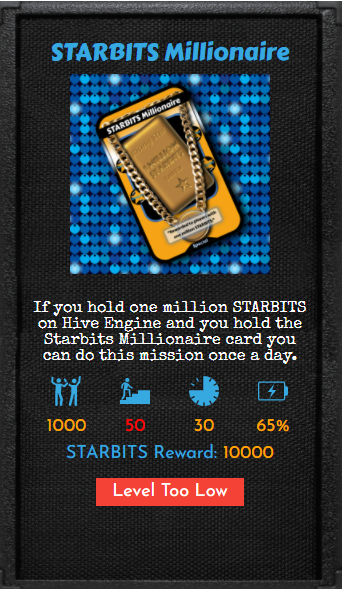 Update on 1643 9/6/2021.
STARBITS in Hive-Engine : 104,139
STARBITS in game : 1555
Total own STARBITS : 105,695
Road To STARSBIT MILLIONAIRE : 894,306
VIBES from #risingstar curation : 13.32527 VIBES
RARE CARD FOR FEELING LUCKY PICK = 0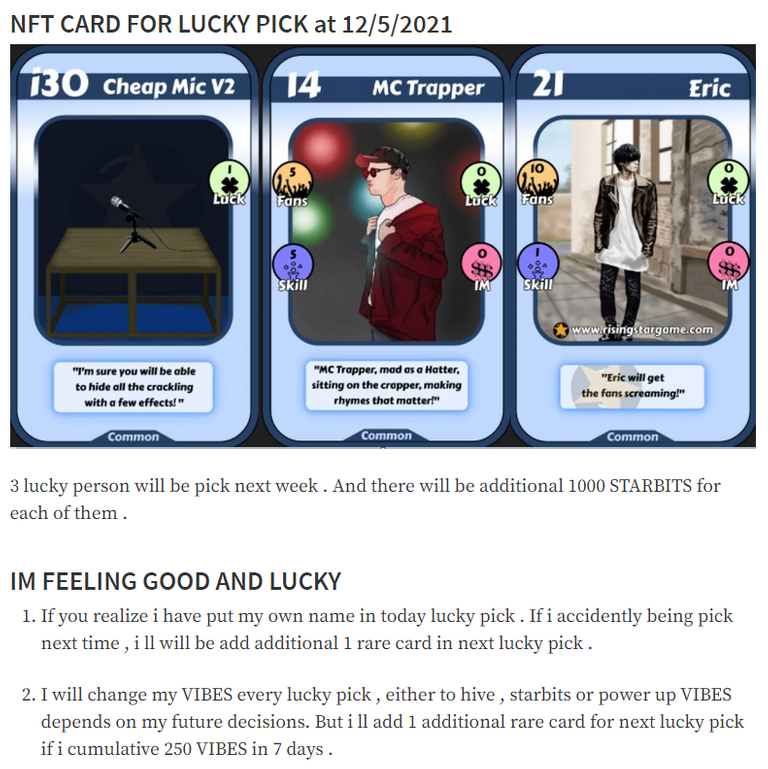 Original post at https://www.musicforlife.io/hive-175836/@tommyl33/rising-star-day-13-congratulation-for-all-lucky-person-next-giveaway-at-12-6-2021-3-nft-card-plus-3-x-1000-starbits
You can join the lucky pick by putting your name or your friend in my comment .
KEEP ROCKING AND HIVE ON !!
---
Posted via MusicForLife.io