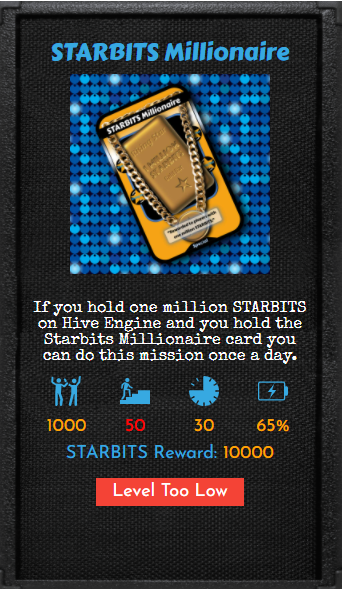 Update on 1509 10/6/2021.
STARBITS in Hive-Engine : 116,634
STARBITS in game : 9314
Total own STARBITS : 125,948
Road To STARSBIT MILLIONAIRE : 874,052
VIBES from #risingstar curation : 38.75844 VIBES
RARE CARD FOR FEELING LUCKY PICK = 0
After down about 65% from previous total for STARBITS MILLIONAIRE stacking ( which is about 200k STARBITS ) , I need to get back in track to stack another 870,000 STARBITS for this STARBITS MILLIONAIRE .
Another this that i need to get back in track is to reach to country tour mission . Its has been 19 days but i still at level 37 ( Need to unlock 4 band members by doing Band Audition mission at level 75) . It looks forever to reach that level but everything is a process , and those process will matured my avatar in its process to reach the world .
We increase to rank 129 after opening some cards yesterday. I try to rank up at least to rank 50 before next month .

What new ?
After stacking some guitar instrument , the skill reward has increase between 40 to 80 which give me a good news . If i put all my card into stacking , my ego is too high and reach 30% ego which is not good to me . It decrease my maximum STARBITS income and the different is quite high.
This increasing max skill to learn is another good news for me to increase my skill point . My next target is to reach 150 max skill to learn , which mean i might need to stack double on what i have now.
I really appreciate if i got to win guitar giveaway or if any of u interest to trade guitar NFT cards with same luck or value . And if you want to give guitar NFT to me , i really appreciate that.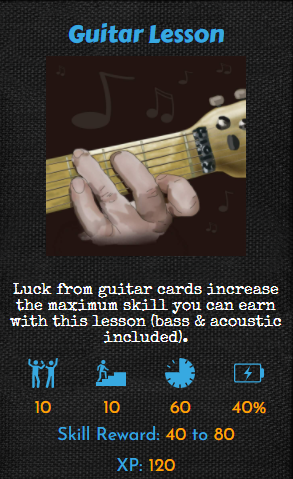 SATURDAY GIVE AWAY IS COMING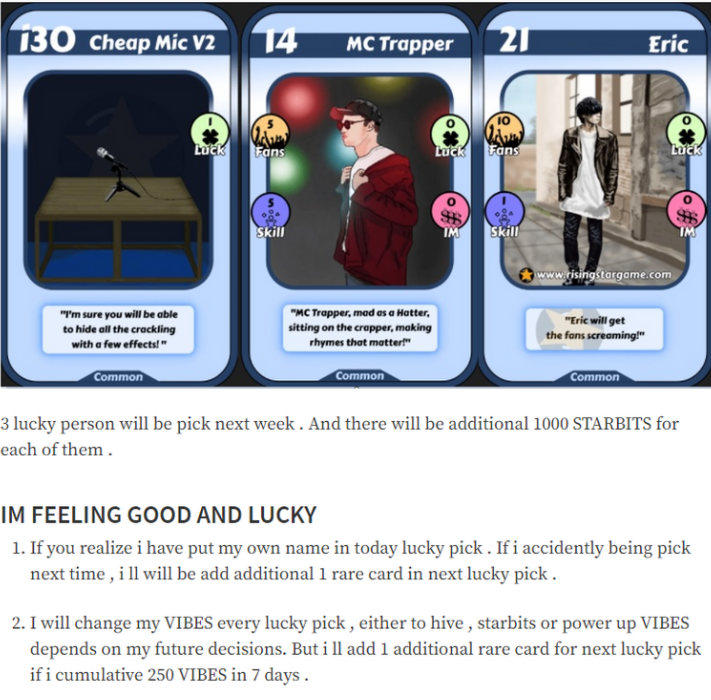 Original post at https://www.musicforlife.io/hive-175836/@tommyl33/rising-star-day-13-congratulation-for-all-lucky-person-next-giveaway-at-12-6-2021-3-nft-card-plus-3-x-1000-starbits
You can join the lucky pick by putting your name or your friend in my comment .
KEEP ROCKING AND HIVE ON !!
---
Posted via MusicForLife.io