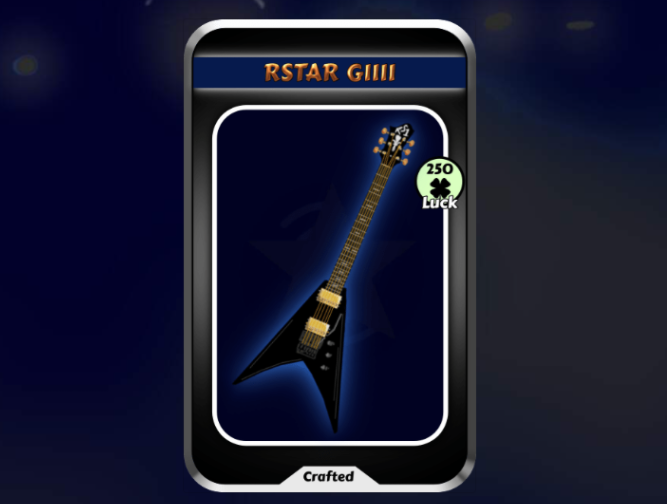 I dont have luck with S20 Father Earth after opening fews dozen new card . But i think RSTAR G1111 is much rare than S21 Cow Horn and S22 Pan Pipes.
I think today is a great day for me after i get all material to craft G1111 NFT . I have try to obtain those material in this few days and has spend a lot of time and STARBITS guitar fair and at last today i get all of those material . I actually almost give up , because the drop is seem impossible .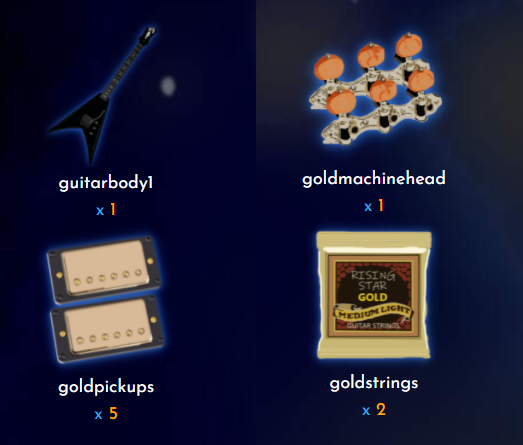 After getting all the material , its moment of truth that i have been waiting until now .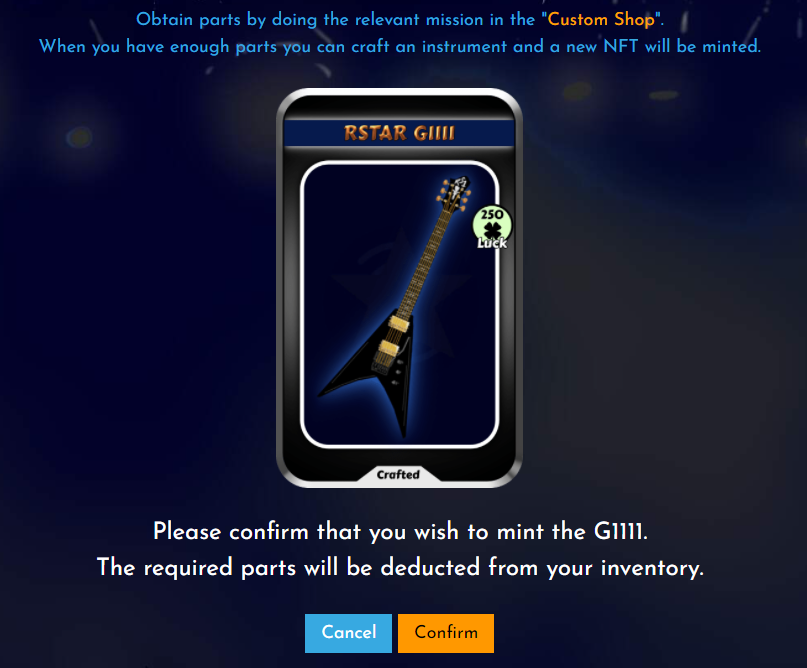 And , walaaaa ..
It's confirm that i obtain RSTAR G1111 as one of my rare NFT .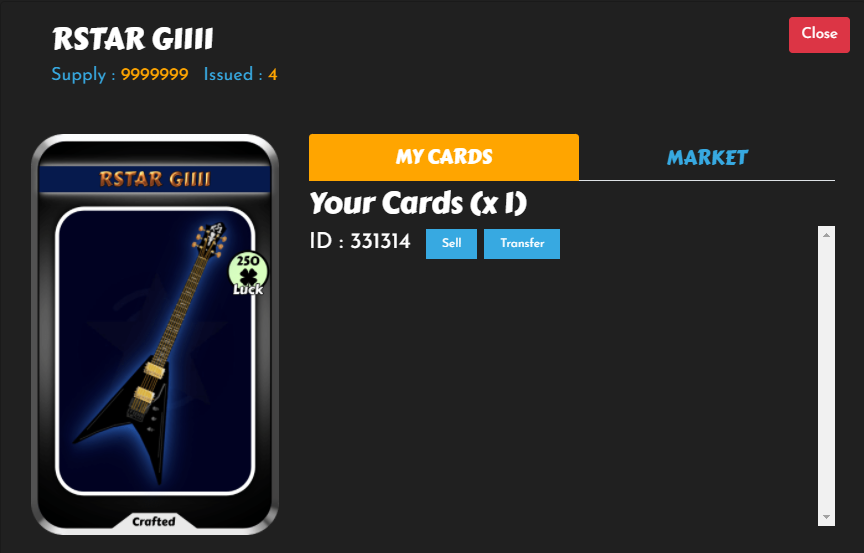 I actually doesn't do anything today , instead of spending my STARBITS at guitar fair .
STARBITS MILLIONAIRE REPORT 11/06/2021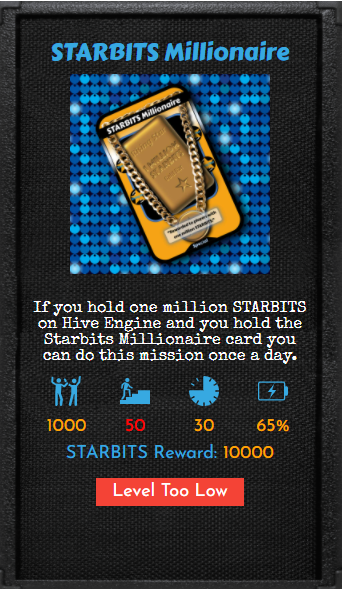 Update on 1804 11/6/2021.
STARBITS in Hive-Engine : 97, 095
STARBITS in game : 2151
Total own STARBITS : 99,246
Road To STARSBIT MILLIONAIRE : 900,754
My STARBITS has been drops from 300K + to under 100K in this 2 days because i try to get S20 but i have no luck on it and use my STARBITS to hunt RSTAR G1111 , all together is about 200K + . The number is too much for me , but i think it worth it .
Current status & ranking (+1)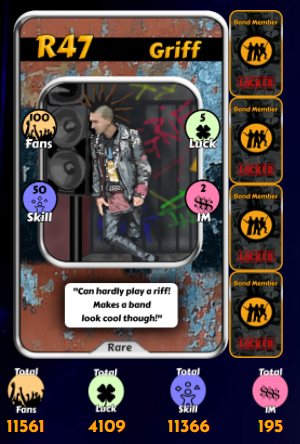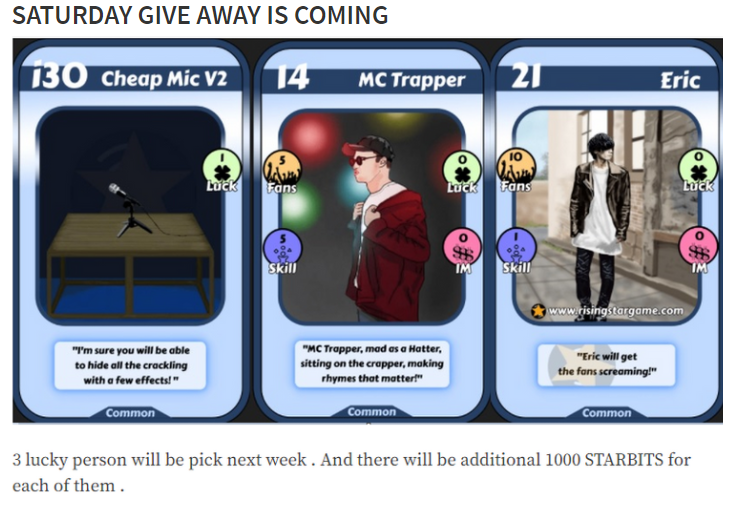 Original post at https://www.musicforlife.io/hive-175836/@tommyl33/rising-star-day-13-congratulation-for-all-lucky-person-next-giveaway-at-12-6-2021-3-nft-card-plus-3-x-1000-starbits
FEELING LUCKY - I ll add a rare card for 19/06/2021 plus 3 common cards + 1000 starbits for each of lucky winner . You still can join tomorrow lucky give away by mentioning your name and your friend name in the comment bellow.
MARKET DEPTH (STARBITS / HIVE)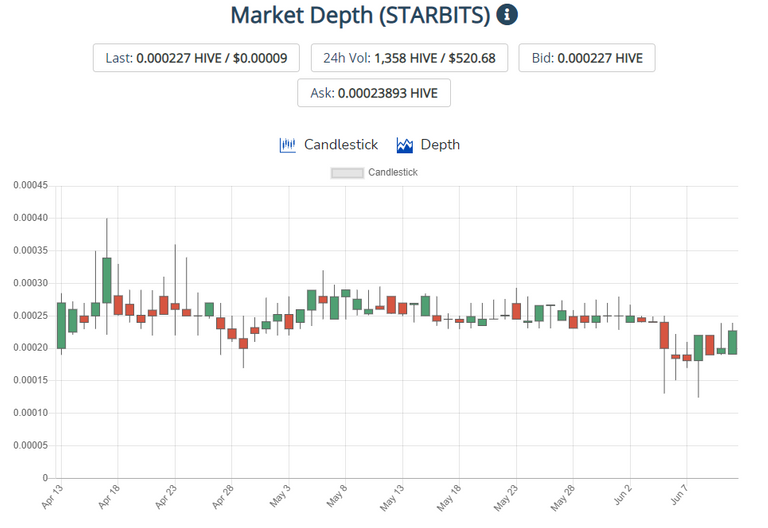 Market is looking good at higher price STARBITS demand after buying opportunity in previous day .
Current target :
Opening country tour map mission
Looking forward for festival world tour
Stacking 1,000,000 STARBITS
Keep on rocking and HIVE ON
---
Posted via MusicForLife.io