I just finished a 25.262km cycling that lasted about 1hh:11mm:31ss !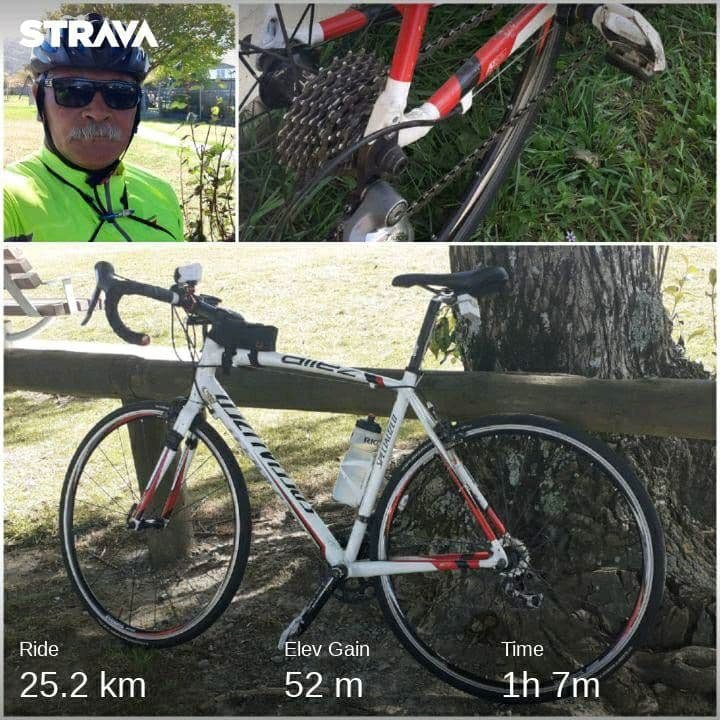 Feels good to be on a fast Road Bike again, the gearing is a bit different so I'm going to do flat loops over the next couple of days before attempting the summit hill climb. This time I did the loop twice to increase the distance travelled, it may not be much but it's a start.
With winter just around the corner I need to take advantage of the nice weather.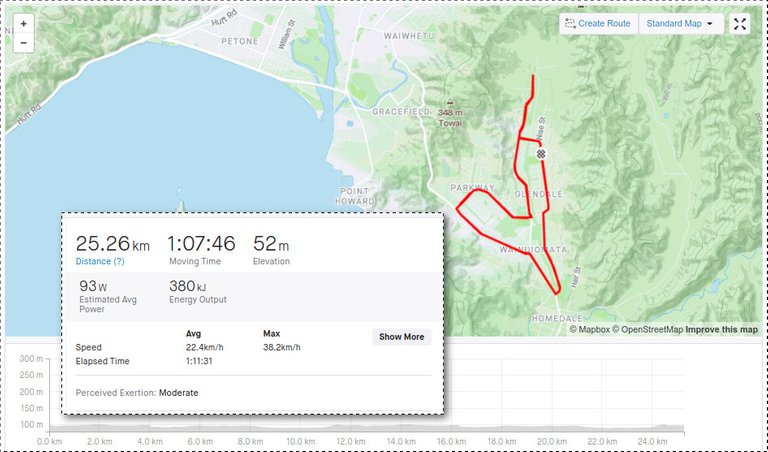 ---
Samsung Galaxy A10 IPFSFREEIMAGES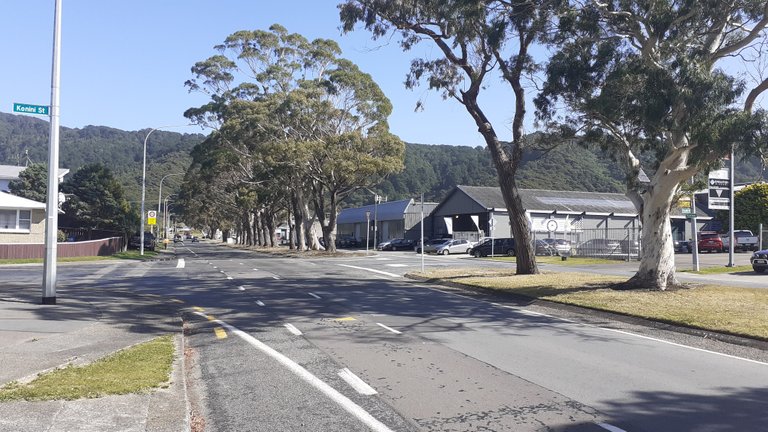 This stretch of Parkway is my favourite street to photograph in Wainuiomata
---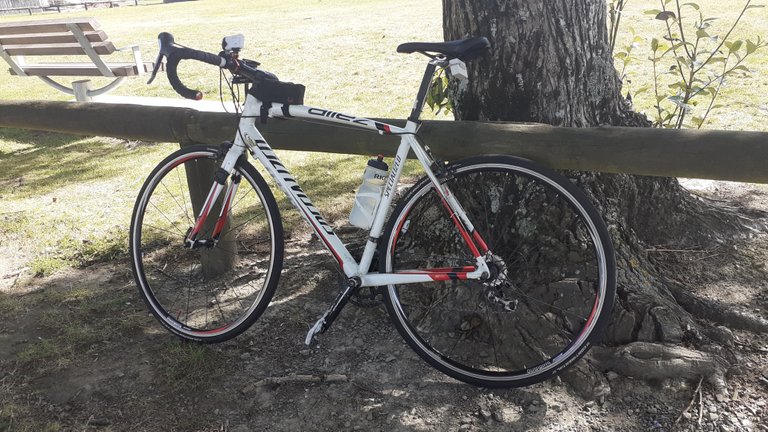 Specialized Allez, outside Parkway Playground
---
These images can be found by searching #ipfsfreeimages on the HIVE Blockchain.
To view original unmodified just put the following URL code into a new browser tab https://ipfs.io/ipfs/CID. From here you can view the full size image and download it for your own work if you wish.
All photo images used in this post have been created by kiwibloke and pinned into the Local IPFS Node.
---Image Description
This work is marked with CC0 1.0 (creative common license)
Check out some detailed info at my EXHAUST page
Join me in testing out EXHAUST!