I just finished a 24.698km cycling that lasted about 1hh:17mm:36ss !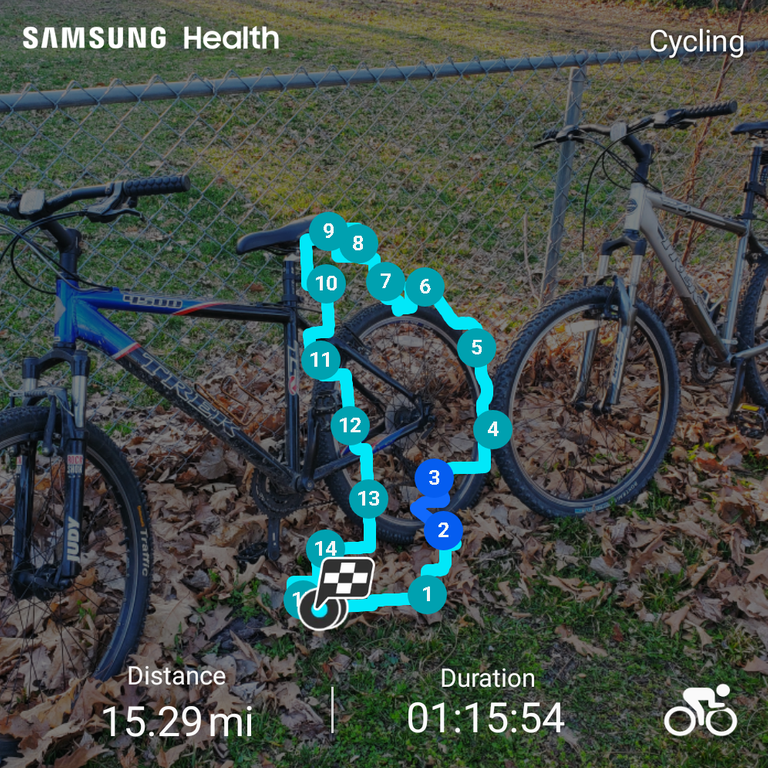 I said yesterday I wanted to take it easy today. But with a nice weather again, sunny, on the warm side but not too bad, and apparently no wind, a friend stopped by and easily convinced me to go for a bike ride. As usual, no plan, just randomly pick streets and pathways, until we have enough and reach somewhere we recognize and go back home. We ended up riding for almost 25km, which is pretty decent for both of us, as we rarely train specifically for biking, and both ride old mountain bikes.
Moreover the wind was quite deceiving. When we started, it looked very calm, but it was actually quite windy, and we had to ride against the wind for the most part.
As it is Easter Sunday, we saw lots of family gatherings along the way, but the streets were not as crowded as usual, which is good for us, because drivers in the area don't always pay attention to riders or runners.
All in all, a good way to finish the week with a little bit of cross training. Tomorrow forecast is not very good, so maybe it's a good opportunity for some rest, with just some stretching and a bit of weight lifting. Of course, if the forecast is wrong again, and the sun's out, I probably won't resist going for at least a quick run.
Keep Exhausting!
Check out some detailed info at my EXHAUST page
Join me in testing out EXHAUST!