I just finished a 7.968km running that lasted about 0hh:37mm:28ss !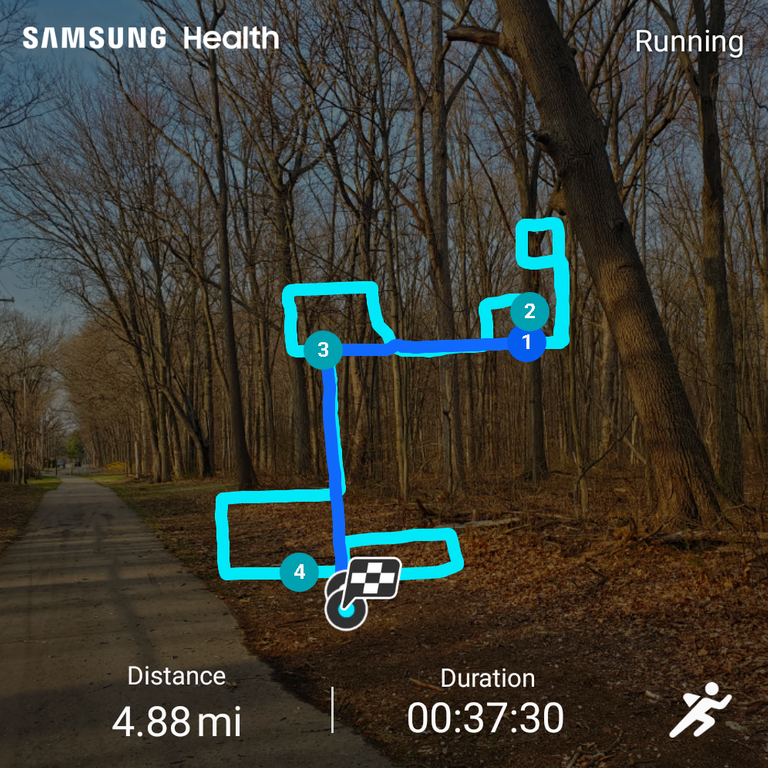 Once again, change of plan today. Like I said yesterday, I wasn't planning to run, but the weather turned out pretty sunny late afternoon, with about 15 degrees Celsius. And it's supposed to get much warmer the next couple of days, up to 28 degrees. I'm a winter guy, the colder, the better, so I decided to run today. It was a bit late to go for a long run, and with the rain in the morning, the forest trails were too muddy, so as usual, I stayed on my well known routes. Ended up running almost 5 miles. Not very fast, but decent at 7:34 min/mile.
It wasn't as smooth as the past couple of runs, but my legs weren't too sore, and I didn't feel too out of breath. Once again, I was able to really speed up at the end. Overall, I feel like I'm improving. Hopefully, I can get back to the form I had a few months ago, and finally get past this long plateau.
I didn't see anybody in the streets, but plenty of deer, even more than usual. They were just everywhere, including this guy in my fenced backyard, when I was just about to start my run. Sorry for the low quality picture, but with just my phone, and very little daylight left, it's the best I could get.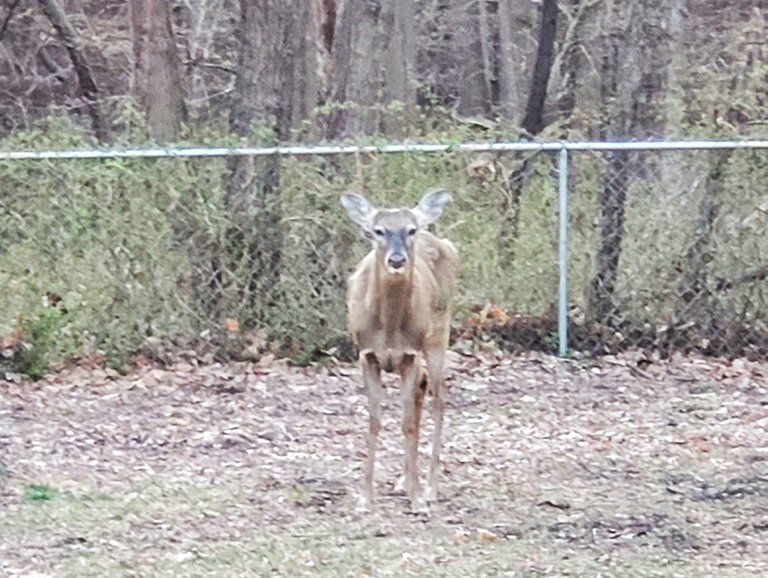 I know my plans keep changing, but I really doubt I will be running tomorrow. Maybe a bike ride though, we'll see how the day goes.
Till then, keep Exhausting!
Check out some detailed info at my EXHAUST page
Join me in testing out EXHAUST!