I just finished a 36.0km cycling that lasted about 1hh:45mm:0ss !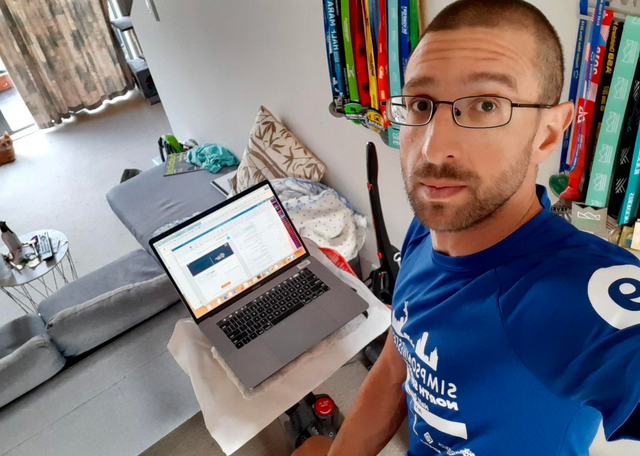 Easy recovery ride while I'm working...my work is now officially paying me to ride.
It finally happened. Day 12 of lock down and myself and @run.kirsty.run have not been feeling to crash hot with all the drama, etc going on in the world(we are not sick), so this morning I decided to do something I have wanted to for a very long time.
I don't usually post my rides on the indoor trainer but thought this would be an exception because I have finally taken the step to ride while I am supposed to be working. I usually sweat a lot while I am riding indoors so kept the ride to a recovery session, keeping the heart rate under 100 BPM, and spent the first , almost 2 hours spinning as I was starting my day at work...Might see how I feel over the next few days and build up from there.
Stay Strong Everyone!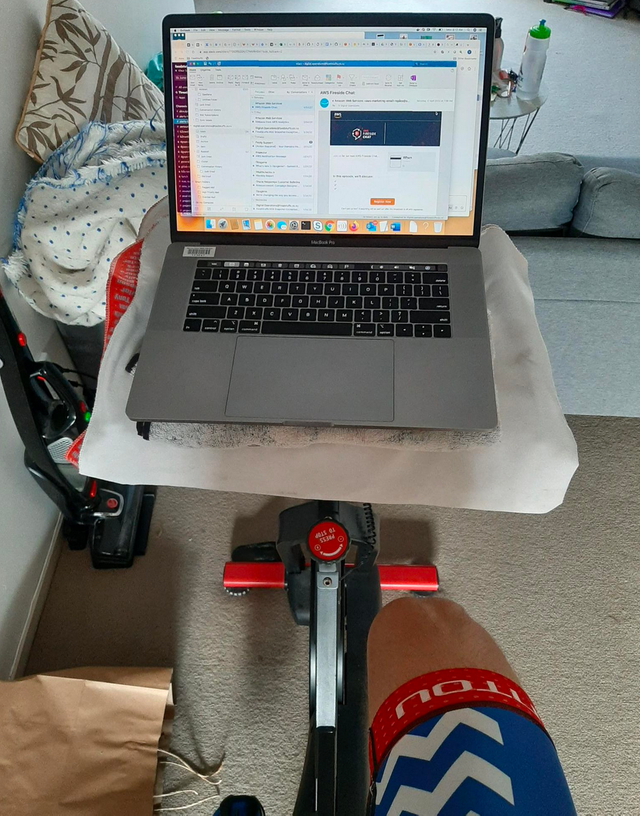 Check out some detailed info at my EXHAUST page
Join me in testing out EXHAUST!