I just finished a 100.114km cycling that lasted about 4hh:20mm:2ss !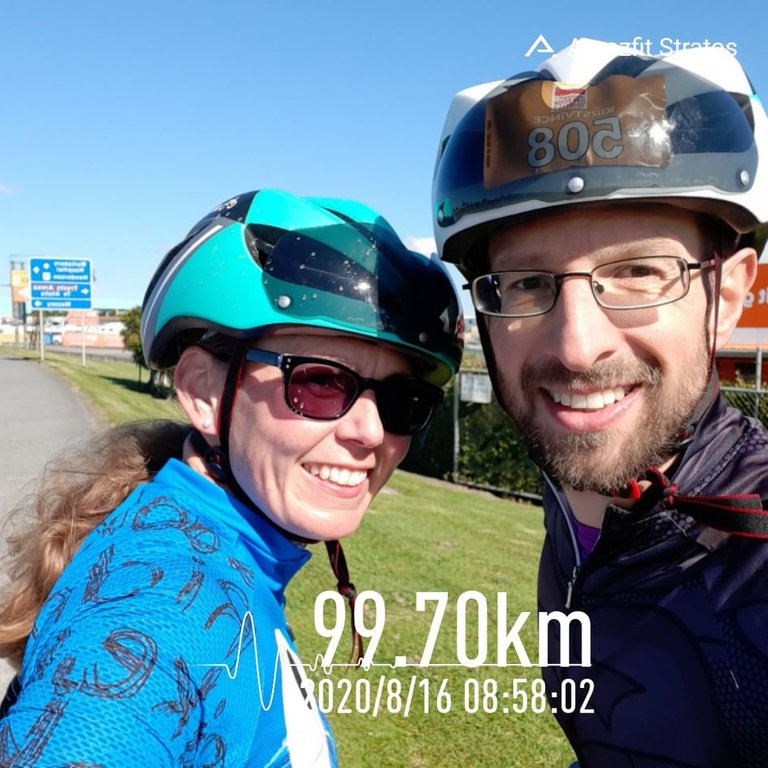 I actually set my alarm for this one.
We usually don't really take things too seriously but as we had planned a 4 hour ride we wanted to be sure we didn't waste most of the day on it.
We were supposed to be racing this weekend, but with Auckland in lock down we needed to limit groups to less than 10 people. It would have been an awesome day for it though as the conditions were cool and calm. Still a great morning for a ride though. We headed out to the west of Auckland and probably pushed the lock down a little by going so far but, we made sure we kept our distance and didn't come in contact with any one else.
@run.kirsty.run is only about 6 months away from what she hopes will be her first Ironman triathlon so we have been slowly building distance and volume over the past months. We both felt good afterwards even as this is the last session in a big training week. So it was another successful training day.
Stay Strong Everyone!
Check out some detailed info at my EXHAUST page
Join me in testing out EXHAUST!