I just finished a 21.112km running that lasted about 1hh:40mm:34ss !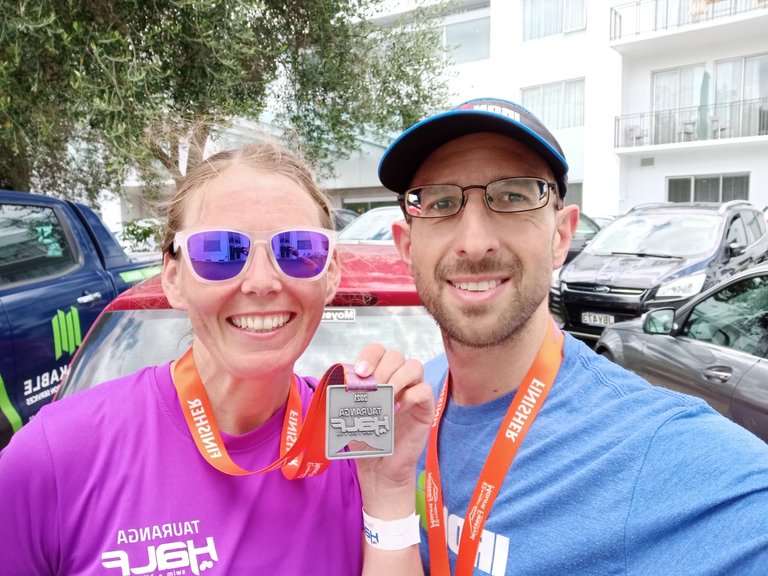 It's been a pretty awesome day...will post more about the swim and bike leg tomorrow but all you need to know is that the personal best times in the swim and bike translated to an over all personal best.
The run course was a two lap course with each lap consisting of half road and half trail around Mt Maunganui climbing a little for the last 4 km of each lap.
My legs were telling me to hurry up for the first half of the run as I knew pushing too hard early on would cause a lot of problems later on in the run. Even though it was not my fastest run for that distance it was great to take a few seconds off a personal best I had set 6 years ago.
It's a good result for our ironman training hopefully racing in six weeks now. @run.kirsty.run took 18 minutes off her personal best(WHAT!!!) And looking good for ironman as well.
Stay Strong Everyone!
Check out some detailed info at my EXHAUST page
Join me in testing out EXHAUST!