Morning Run: Running the Dam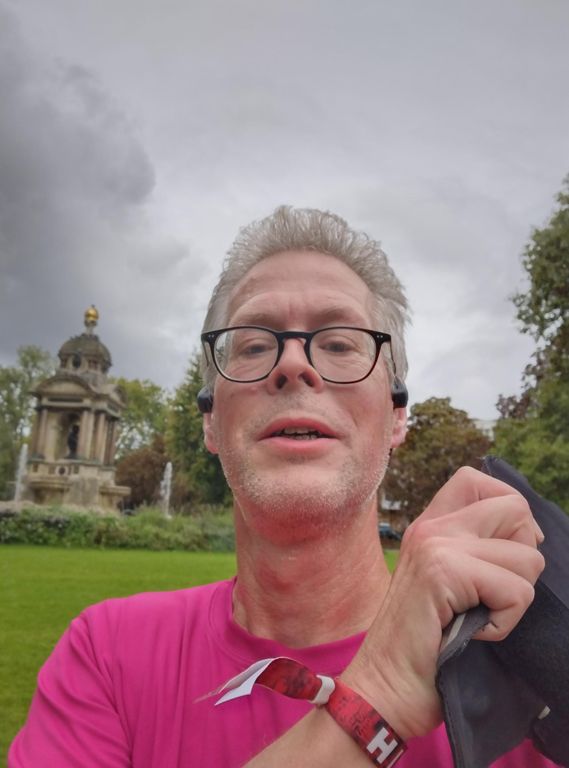 steevc just finished a 6.82km run, that lasted for 41 minutes.
This run helped steevc burn 544.0 calories.
---
Description from Strava:
After two hectic days of Hivefest we have a day to chill out a bit with a dinner this evening. I had considered doing the local parkrun yesterday, but it would have meant missing a few presentations. I'm any case I have done plenty of walking.
I looked on Strava for some routes near the hotel and found one of about the right length. I think I mostly followed it. It took me along a big canal with lots of houseboats. One had some chickens. I went under a big road and then though built up areas. It was all fairly quiet. I just have to concentrate when crossing roads as the traffic comes from the 'wrong' way. I found my way back to the hotel. As I type this up the rain is coming down hard, but I just had a few drops out there.
I am hoping to explore a bit with friends today, so I hope it can stay dry for some of that.
Run free!
---
If you would like to check out this activity on strava you can see it here:
https://www.strava.com/activities/7825849801
About the Athlete: Older guy trying to keep fit, but still hope to go quicker.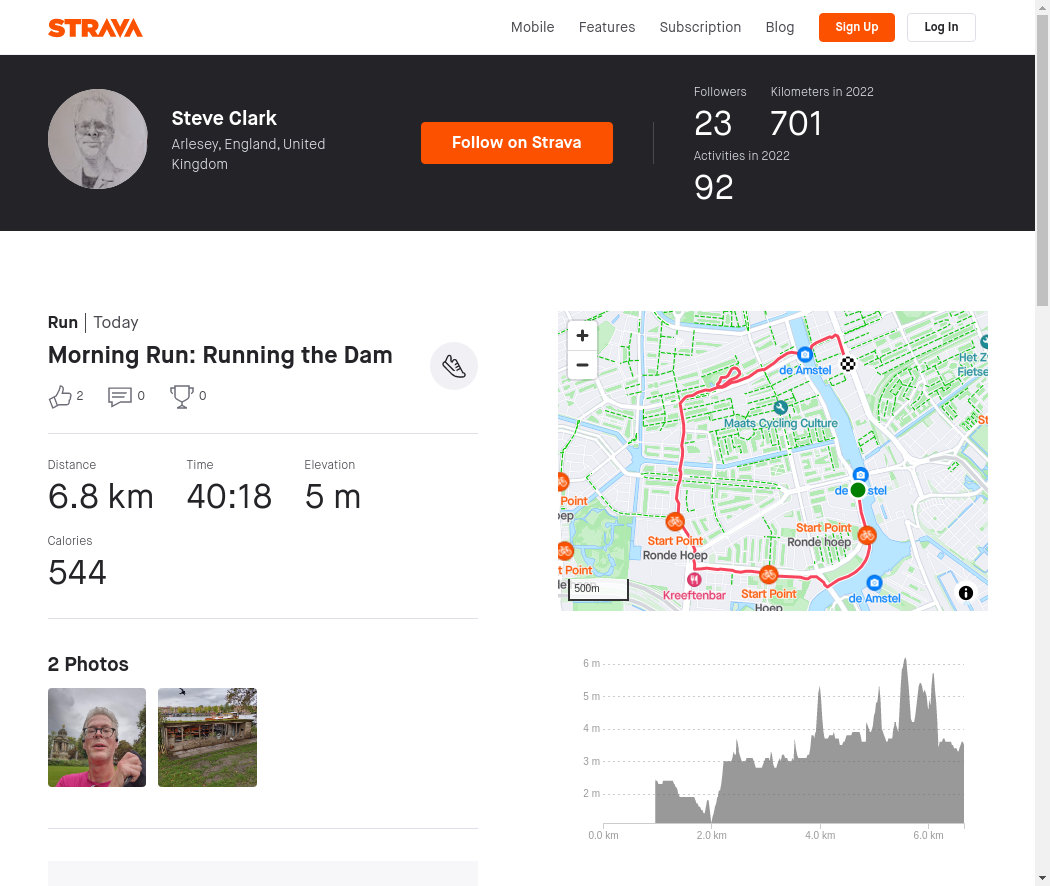 This is an automated post by @strava2hive and is currently in BETA.
---
---