I just finished a 8.006km running that lasted about 0hh:45mm:24ss !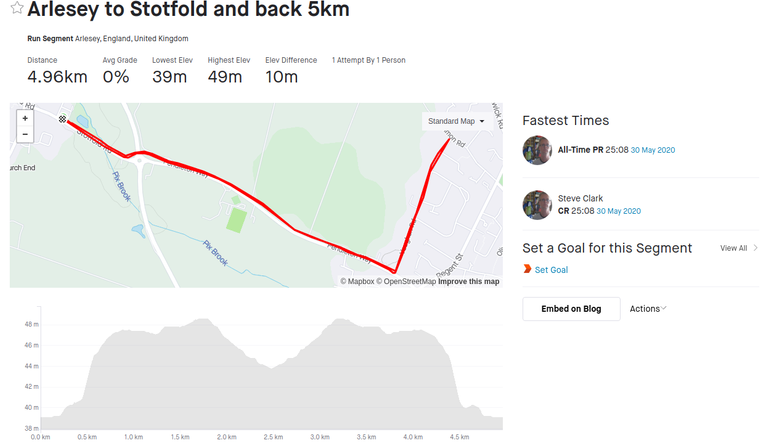 My quest for a sub-25 minute 5km continues. I did this route a couple of weeks back, but did not quite get the Strava segment I wanted. Today I only went as far as the end of Vaughan Road in Stotfold before turning back. When you want to create a segment in Strava you adjust the start and end points of a run, but it does not tell you the distance until you have saved it. I assume they do a more accurate calculation then. It came out 40m short this time, but that will do. I have about a kilometre to warm up before the start.
It was already warming up when I got out. I had hoped to be out a little earlier, but after the cat woke us up early I went back to sleep and was awake again about 8. There were a few other runners out doing their own thing.
The 5k went fairly well. I was not checking my pace on my watch too often. I was giving it all I could anyway. It looks like I was fairly consistent and managed to pick up a little on the way back, but still ended up a few seconds slower than my goal. It really is about finding a couple of seconds on each kilometre to get there, but that is easier said than done.
It was a gentle job home afterwards taking the longer route. After noticing The Old Oak pub has lost some letters I saw The Vicar's Inn has also lost one. Is there a phantom letter thief about?
I had a nice swim yesterday afternoon and may have another today. Our pool is just big enough for a few strokes on each length. I am trying to get a good mix of exercise that may contribute to improving my running.
Have a great weekend and stay well.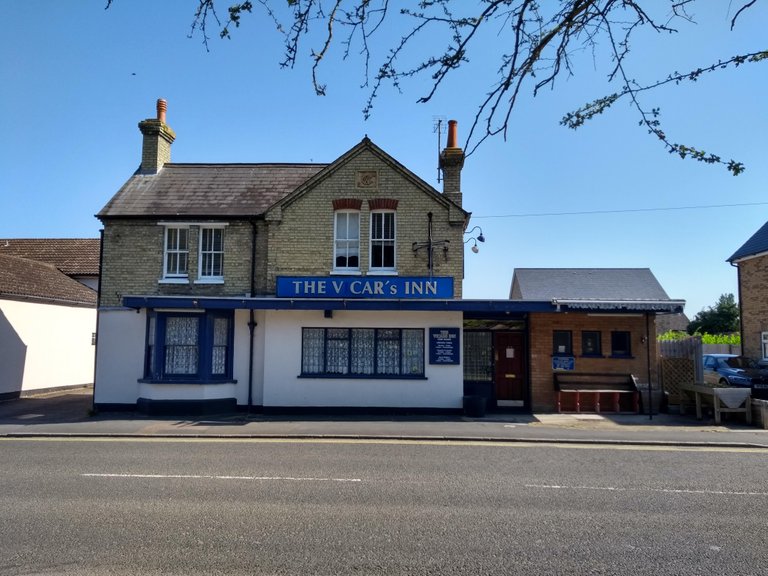 Check out some detailed info at my EXHAUST page
Join me in testing out EXHAUST!