I just finished a 7.321km running that lasted about 0hh:42mm:23ss !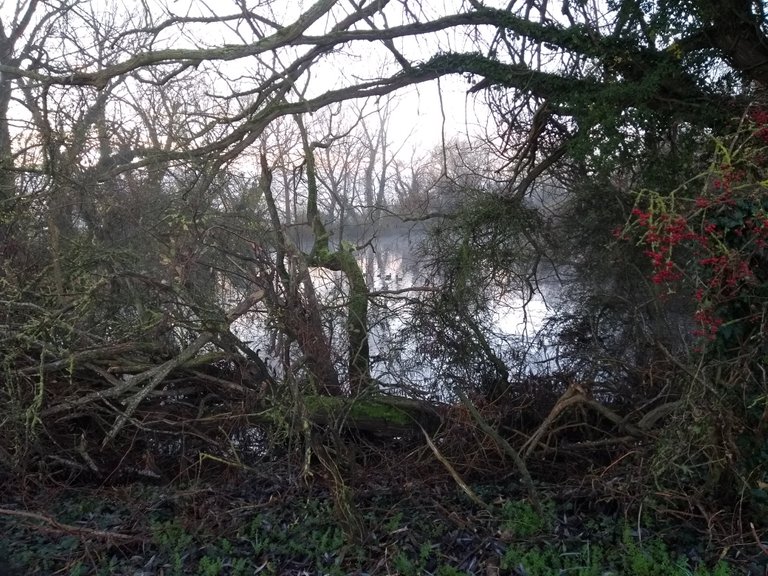 This morning's run was very atmospheric. I checked the weather as I got up and saw it was around freezing, so I went for my warm top and gloves, but still in shorts. I thought I would try the track around the fields and how it was not too muddy. If it is cold enough then the mud freezes, but it was still soft in places and puddles were not frozen.
As I crossed the railway the trains were crackling and sparking on the overhead lines. Someone has smashed the kissing gate on the other side. I really cannot see why they would. Someone said it could be motorcyclists, but would they take their bikes up the steps of the footbridge? Some people are so selfish.
A couple of ladies had braved the cold for a morning swim. Getting in has to be hard, but humans are very adaptable.
I was doing six 800m intervals around my circuit of the fields over three laps. I stopped after the first to take a picture of some ducks on the lake. Just after this they took fright, but I am not sure it was due to me. I did startle a pheasant that took off making their funny croaky noise and then I saw a swan flying low over the fields.
Otherwise it was just me and the dog walkers out there. Some of the sprints felt quite good. They were not my quickest, but not bad for the conditions. Around 5min/km is okay. By the last one I was struggling a bit and the time on that was affected by me heading back and having to negotiate gates.
I was well warmed up by the time I got home for some breakfast. I was not especially muddy considering I splashed through some wet patches. My trail shoes help to reduce the chance of slipping.
It was good to be out there for a while. It is getting brighter now and the frost is mostly gone, but is not likely to get very warm. I will be out later to let the chickens out. They do not seem to mind the cold.
Run free and stay well.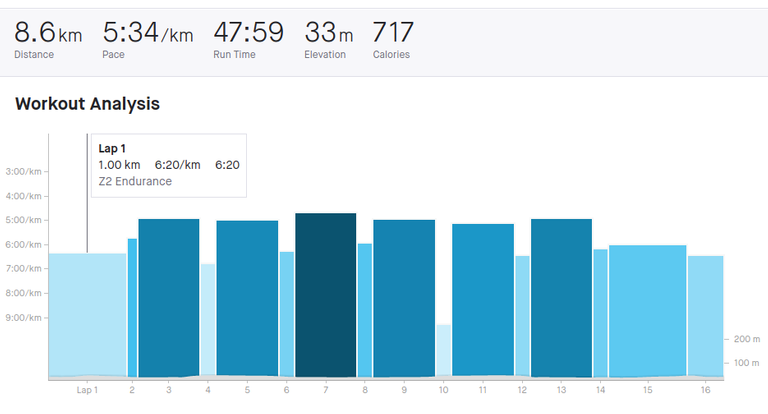 Check out some detailed info at my EXHAUST page
Join me in testing out EXHAUST!