I just finished a 6.042km running that lasted about 0hh:35mm:44ss !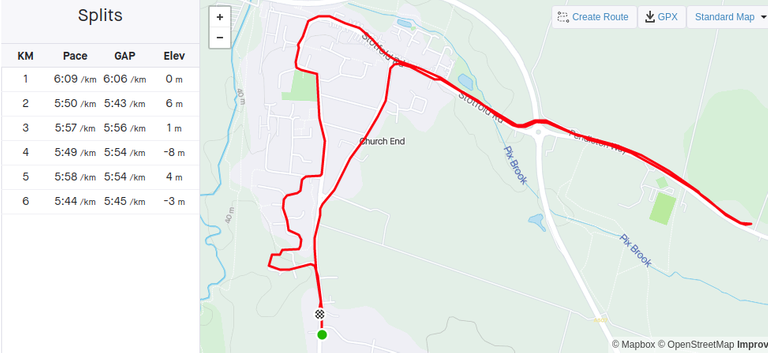 After Sunday's long run it was just a case of getting out to see what my legs had left. The weather has really changed. After a freezing rain it warmed up a bit and rained last night. There were still a few drops as I headed out in the dark at about 7:30. I did the short run up to the football club along Pendleton Way and it was quiet out there.
I was not worrying about pace at all, but I was thinking about what speeds I have. I reckon it's something like (numbers are estimates):
Casual jog: 5:50/km
Long distance fast pace: 5:30
5km fast: 5:00
Top speed: 4:30 (for short periods)
Some of those might improve if I were running with others. I have done 5:15 on a 10k race. I would like to keep improving on them all and so will keep up my mix of runs. I may yet look at joining a club where I could get some coaching when that is viable.
Run free and stay well.
Check out some detailed info at my EXHAUST page
Join me in testing out EXHAUST!