I just finished a 7.009km running that lasted about 0hh:39mm:47ss !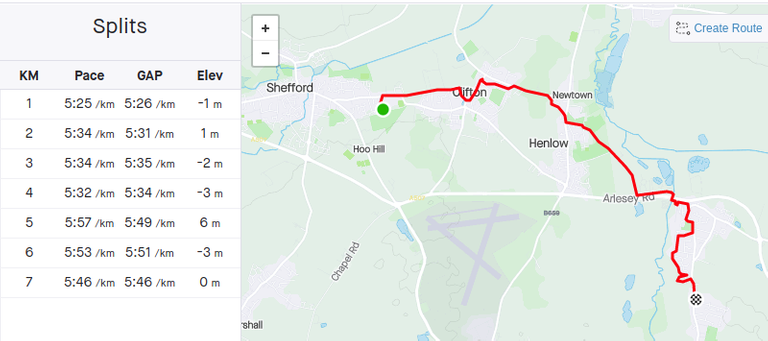 I am not working today, so I had some chores to do. One of those was taking load of hedge trimmings to the tip, so I took my other half to work so I could have the car. After I had dumped a car full I took the car back to her work and ran home. I have been run past there before, so I knew it was not too far.
The weather is not as warm as the weekend, but it is still mild for this time of year. I got quite warm today. The route goes through Clifton and Henlow with some nice houses to check out. I have still not been brave enough to explore a big empty one whose gate is temptingly open. It is highly likely I would be seen.
I took road and paths away from what little traffic would be about, so I did extend the route a little. It was actually not quite as far as I estimated. By the most direct route it should not take me much over half an hour, but I cannot see my other half running it. She has cycled it before and it would be easy on an e-bike.
So I was quite 'hot and bothered' when I got home. I am just typing this whilst I cool down and then I shall have a shower, followed by coffee.
Run free and stay well.
Check out some detailed info at my EXHAUST page
Join me in testing out EXHAUST!