I just finished a 7.571km running that lasted about 0hh:44mm:17ss !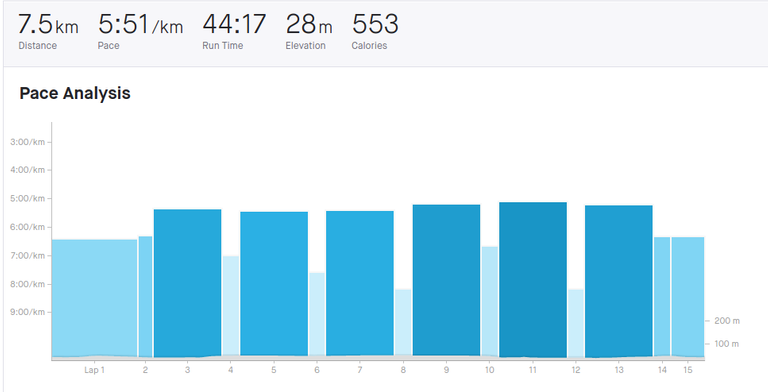 The schools are closed for Easter and so I could take the cyclepath to Stotfold without fear of crowds. I opted to do my long intervals routine that is 800m fast with 200m recovery, times six. I am trying to rebuild some speed for when parkrun restarts.
It was a gentle run to Stotfold Road to warm up. I passed a house with an Easter tree. I am not sure that is a big deal. Easter is mostly about sickly chocolate eggs, of which we have some.
The first few sprints were not great, but then they improved to the sort of pace I want to maintain. I took a diversion up the new road to Pixbrook Academy as I had not been up there before. It looks like you can keep going across the fields, but I turned back to carry on to Stotfold. There is also the new football ground at the end of that road.
I managed to keep going on each sprint and walked a bit to recover. After the last one I just jogged home.
It was very quiet out there and I do not think I saw any other runners. I did see a police car with sirens blaring heading into Stotfold and later saw two more heading that way without noise or lights. We do not see the police too much around here.
Not a bad run overall. I need to do these more often.
Have a good weekend, especially if you get a long one. We can meet people outdoors in England now, so I expect people will take advantage of that.
Run free and stay well.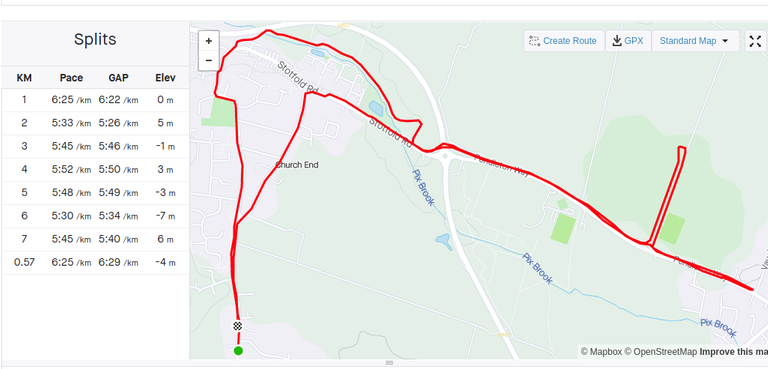 Check out some detailed info at my EXHAUST page
Join me in testing out EXHAUST!